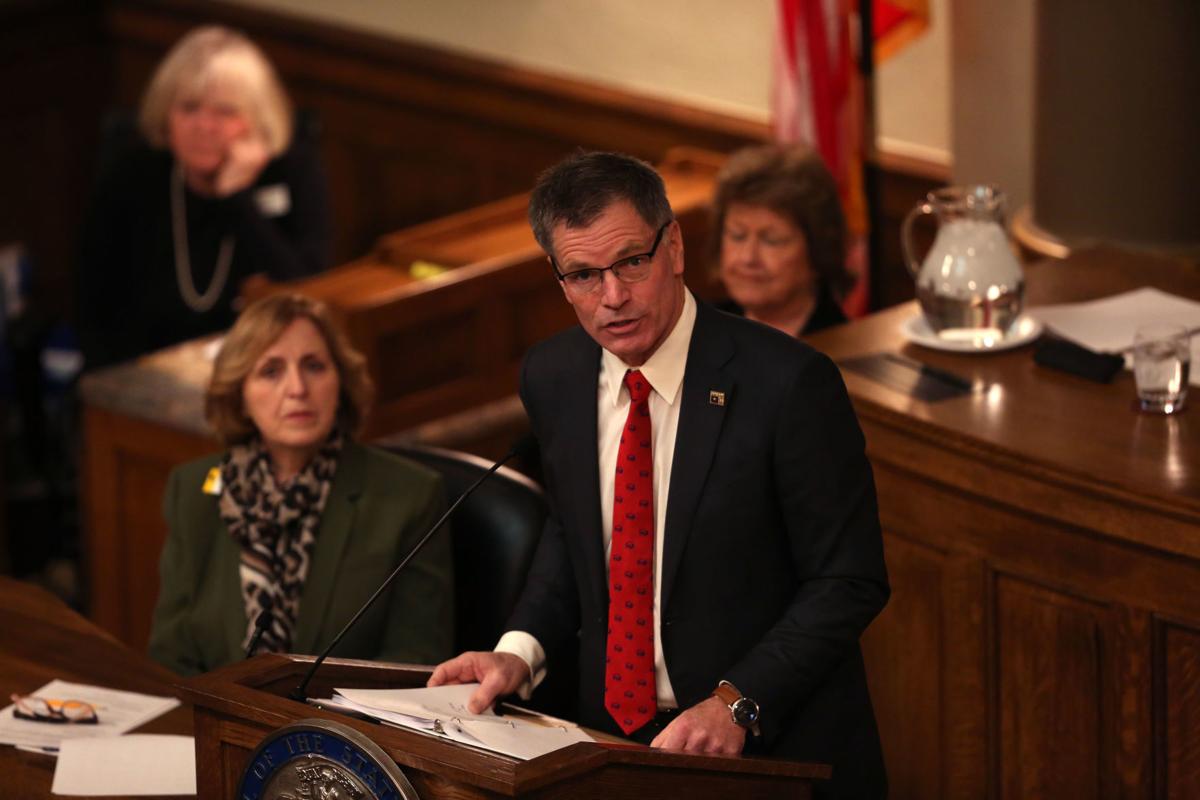 Gov. Mark Gordon declared a state of emergency in Wyoming on Friday afternoon, hours before the state confirmed its second case of the novel coronavirus and days after Colorado and Montana took similar steps amid the nationwide spread of the viral disease.
"Although we have only one confirmed case of COVID-19 in Wyoming, I have taken this action to ensure we are prepared in the event additional steps need to be taken," Gordon said before the second case was announced. By 8:15 Friday night, the state had confirmed that an additional patient was infected with coronavirus. "We continue to be most concerned about our state's elderly and vulnerable populations and want to ensure we are taking all necessary steps to address what we may face going forward."
The executive order allows Gordon to activate the Wyoming National Guard if necessary, as well as to unlock federal funding for businesses. Gordon said Thursday that the state will receive $4.5 million in funding from the Centers for Disease Control and Prevention after Congress passed a coronavirus aid bill.
In a press conference Friday afternoon, Gordon said the emergency "wasn't an escalation" by the state and instead allowed him to access needed funding. On Thursday, he told media that he was recommending against gatherings of more than 250 people, a position he reiterated Friday.
He again stressed calm and noted that Wyomingites had rushed to grocery stores, clearing out toilet paper, hand sanitizer and cleaning supply stock.
"Panic is not judgement," he said.
South Dakota, which has had several cases and at least one death, also declared a state of emergency Friday. Later that same day, Montana announced it had four presumptive cases, and Idaho confirmed its first positive diagnosis.
Wyoming now has two cases of COVID-19, the respiratory disease caused by the coronavirus that causes fever, shortness of breath and coughing. There are more than 137,000 cases globally; in the U.S., there are more than 1,600 cases and more than 40 deaths.
The first case was a Sheridan woman who, as of Thursday afternoon, was isolated at home and was doing well. The second case is described as an older Fremont County man who has been hospitalized. While health officials felt they had their arms around potential spread related to the first case, the exposure risk from the second remained unknown Friday evening.
Order provides options
In his executive order, Gordon wrote that "this situation may become too large in scope to be handled by the normal county and local government services."
The order will ensure the state's health officer, Dr. Alexia Harrist, will have the authority to address large-scale health challenges facing the state, according to an announcement from the governor's office. It also means some small businesses in Wyoming will be eligible for emergency Small Business Administration loans.
As of Friday afternoon, 22 people have been tested in Wyoming. All have been negative except for the two confirmed cases.
At Gordon's press conference Friday, Harrist said she thinks "there's a possibility that there are cases out there we have not yet diagnosed." She said she expects the state will identify more patients in the coming days.
Harrist added the Health Department was changing its COVID-19 testing guidelines "to improve efficiency." In the updated guidelines, state officials no longer need to approve testing requests by individual providers. Patients now need to submit only one sample — collected from the nose — which will allow the state to test 10 people a day, rather than five.
Respirators are also recommended for providers caring for anyone confirmed to have the virus.
Gordon said he was directing the head of the state's Homeland Security office to "take all appropriate and necessary actions, including but not limited to, the partial or full mobilization of Homeland Security organizations and personnel in response to this actual public health emergency to ensure the furnishing of adequately trained and equipped forces of Homeland Security personnel in time of need."
The order also directs the head of the state national guard to deploy active duty members of the guard to help Wyoming municipalities "where there is a threat or danger to the public health."
Concerned about COVID-19?
Sign up now to get the most recent coronavirus headlines and other important local and national news sent to your email inbox daily.