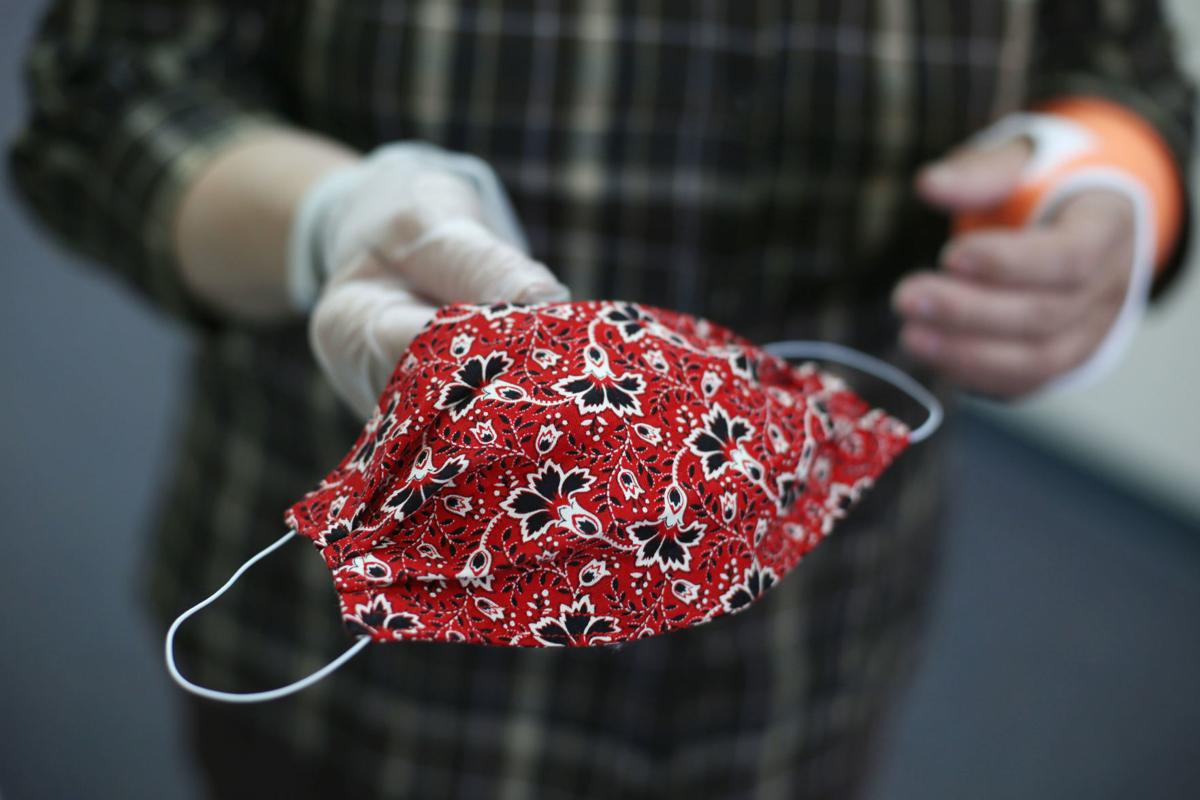 Gov. Mark Gordon said the federal government has canceled shipments of protective medical equipment intended for Wyoming doctors fighting the coronavirus and instead sent them to hot spots elsewhere in the country.
"It is very frustrating, extremely frustrating, when we have orders that are supposed to be on their way and find that FEMA, the agency that's supposed to be helping us, is preempting that order," a frustrated Gordon said at a Friday press conference.
The shortage of protective gear — the masks, goggles, gowns and gloves used by health care providers to ward off contamination — has been a persistent problem across the state and country. In Natrona County, officials have described it as a critical problem facing providers treating potential and confirmed COVID-19 patients.
Tens of thousands of masks, gloves and other equipment have been distributed across the state recently, as state and national stockpiles have been tapped. But national stores are growing increasingly strained, officials said earlier this week, and the shortage of equipment is not confined to Wyoming.
Gordon said that he'd told President Donald Trump in a recent phone call that the president had an opportunity to deliver equipment to Wyoming and its Western neighbors and "get ahead of this."
Lynn Budd, the state's director of homeland security, added that she was "very concerned" that the federal government was preempting shipments.
"We're doing everything we can to come up with innovative solutions, including ordering directly from China," she said.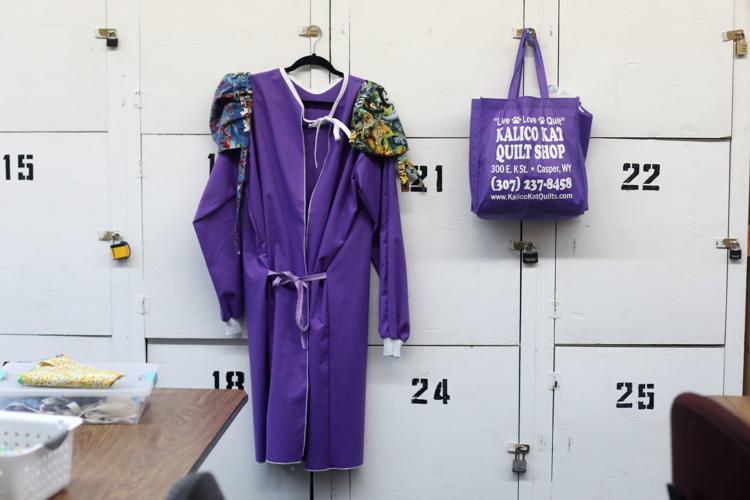 Providers in Natrona County have been warning about the need to get more gear here for weeks. Dr. Andy Dunn, a Wyoming Medical Center physician who runs the hospital's respiratory and coronavirus-specific clinic, said last month that providers were storing their masks in paper bags overnight to reuse the next day.
Dr. Mark Dowell, Natrona County's health officer, said Wednesday that the shortage here was "desperate" and that shipments here were "disappointingly low."
"We're grossly low in everything," he said. "I applaud everything that's going on at the county and city level in engaging industry, the community trying to help make cloth masks, potential gowns that'll protect providers. We're looking everywhere we can and under any rock in the world trying to find things that can protect our county so we can keep everybody healthy."
Officials across the country have vented frustration about states and governors having to bid against each other to get the equipment their hospitals and doctors need. Sen. Chris Murphy, a Democrat from Connecticut, told Kaiser Health News that the bidding wars between states were like "Lord of the Flies," referring to a novel in which children attempt to govern themselves and instead become feral.
Concerned about COVID-19?
Sign up now to get the most recent coronavirus headlines and other important local and national news sent to your email inbox daily.