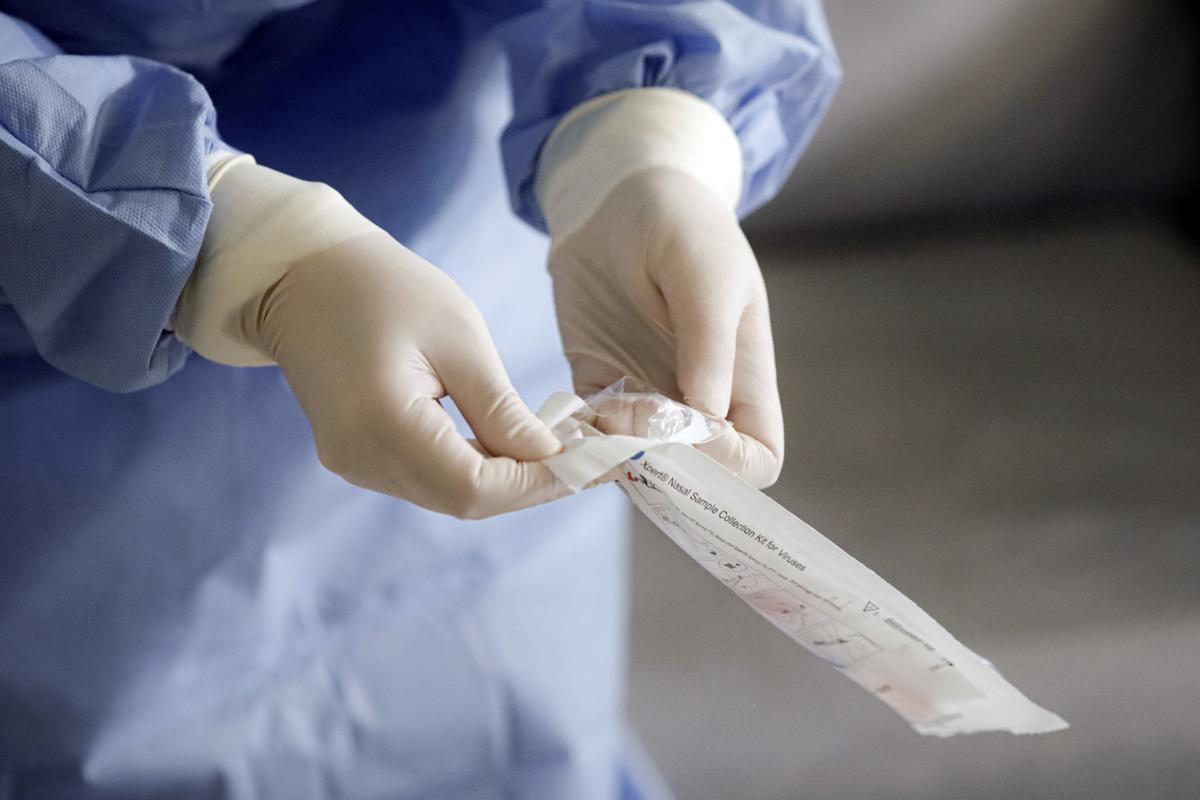 State and federal health officials are investigating whether at least one student in Big Horn County was exposed to the new coronavirus at an extracurricular event in Wyoming, though experts say it's most likely that the unidentified illness is not the contagious virus spreading across the United States.
"We are investigating an illness or possible cluster of illnesses that have not tested positive for the flu," said Dr. David Fairbanks, the health officer in Big Horn County. "And so we're being cautious and testing to make sure it's not COVID. At this point, we don't have strong suspicions (that it is)."
Fairbanks said tests administered to the student or students have yet to be processed. A spokeswoman for the state Department of Health said she did not have an update or timeline for the Big Horn County tests and said she generally didn't have information to release on the potential cases.
Fairbanks said the tests were sent to the Health Department on either Thursday or Wednesday.
Fairbanks issued a health alert late Thursday night strongly advising "against large public gatherings," which "should include all school extracurricular events." He said "state and federal agencies" were investigating "potential coronavirus exposure" by a student or students at a sporting event. He confirmed to the Star-Tribune that the sporting event was held in Wyoming and that it was not the state basketball tournament in Casper.
In his health alert, Fairbanks stopped short of recommending the closure of public schools. None of Wyoming's 48 school districts has taken that dramatic step as of Friday afternoon.
Ben Smith, the superintendent of Big Horn County School District No. 1 in Cowley, said there was one student being tested. He said he knew little about the case other than that the student was experiencing symptoms.
Fairbanks said in an interview that "it's a lot more likely" that the unidentified illness is "one of 120 common viruses versus the one that we all dread and fear."
"Obviously they've all been exposed to something that's created an illness," he said of the students. "We don't know what they've been exposed to. It wasn't the flu."
Health officials elsewhere have said that patients who present with coronavirus-like symptoms — fever, cough, shortness of breath — will likely be tested for the flu first. If they test negative, they may then be tested for the virus, though the state is still recommending only testing patients who've been exposed to a sick person or who've traveled to a COVID-19 hot spot.
The announcement comes as the response to the coronavirus is rapidly accelerating across Wyoming. On Friday, Gov. Mark Gordon declared a public health emergency and cleared the way for the Wyoming National Guard to be deployed. Later Friday, the state announced its second confirmed case of COVID-19. Several community colleges and the University of Wyoming extended their spring breaks and began taking steps to move nearly all of their classes online.
Health officials in Casper and Cheyenne held multiple press conferences, urging calm and acknowledging that Wyoming is virtually guaranteed to see more cases of the respiratory illness, which causes cough, fever and shortness of breath. No school district in the state has called off classes, and state Superintendent Jillian Balow said that decision will be left up to individual districts and health officials.
The spread of the disease elsewhere has picked up speed over the past week. Colorado, Montana and South Dakota have all declared states of emergency in recent days. There have been more than 1,800 cases nationwide, according to a New York Times database that is updated more quickly than federal trackers. There have been more than 40 deaths. According to the Times, Colorado has 72 cases — the fifth-most in the nation. The newspaper reports that there have been no deaths there.
There have been nine cases in South Dakota and one death. Idaho and Montana are two of three states with no cases; a Montana resident has tested positive, although they were in Maryland.
Concerned about COVID-19?
Sign up now to get the most recent coronavirus headlines and other important local and national news sent to your email inbox daily.