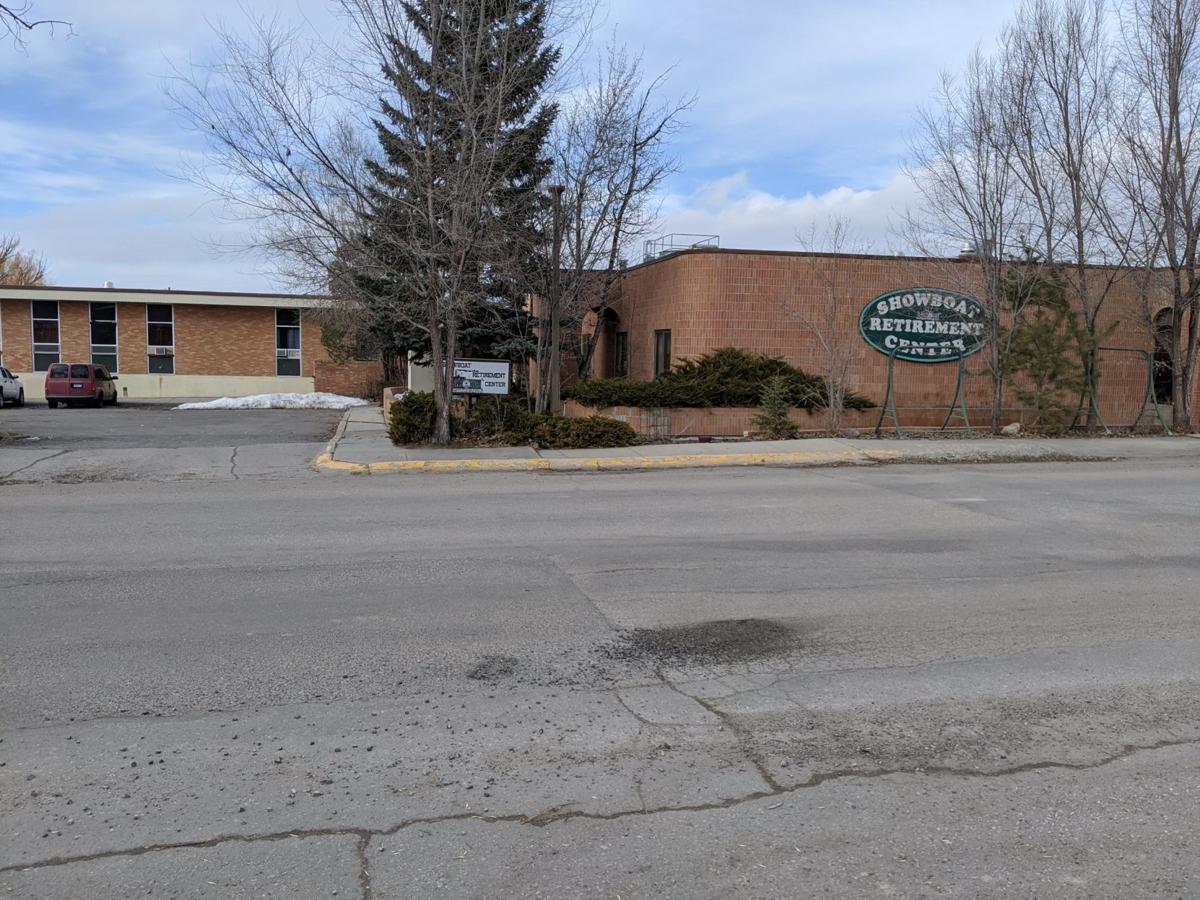 When Tesla Myers' mother called her to ask for some money, she mentioned to her daughter that she was feeling ill. She had a cough.
Tesla told her 63-year-old parent, who lives in an assisted-living facility in Lander, that she'd probably be sent to the hospital and be put in isolation. Wyoming had just confirmed its first case of the novel coronavirus 36 hours before. Tesla's mom has COPD, an inflammatory lung disease that leaves her especially at risk to the viral infection.
"Oh geez," her mom, Irene Bell, said. It was Friday the 13th.
"She didn't think it was that big a of deal," Tesla said. "She thought she had a cold."
Tesla said her mother was told she an infection in her chest. She was given antibiotics and sent home. She wasn't tested for COVID-19 or anything else.
Tesla picked her up from the hospital and took her home. Worried about spreading whatever infection Irene had picked up, Tesla didn't walk her mother to her room, as she normally does. She didn't even hug her.
That same day, hours after Irene was taken to the hospital and then sent back to the Showboat Retirement Center, the state confirmed a second case of COVID-19 in Wyoming. This one was in Fremont County. The patient was a resident of a long-term care facility.
The next day, Saturday, March 14, Tesla heard the new patient lived in her mom's facility. She called the emergency room and asked if her mother was tested for COVID-19. Her mother hadn't been. The symptoms weren't severe enough, and she didn't have a fever. Like much of Wyoming and the United States, Lander has a limited amount of testing supplies and is rationing them.
At Showboat, the facility went on lockdown while health investigators arrived. Patients were kept in their rooms. Officials interviewed staff and residents and tested those with symptoms. Tesla said she was expecting test results Monday night, and she began calling and texting Showboat's staff for updates.
That evening, the Health Department publicly announced seven new cases at the facility. Tesla kept calling; the phone lines at the Showboat were overwhelmed. Finally, on Tuesday morning, she got through to someone.
Irene had tested positive for COVID-19. The staff went and checked on her, and she wasn't doing well; her oxygen level was well below the healthy range. Tesla called 911.
Irene was in the ICU for three days. She finally left the intensive care ward Friday. She's still in the hospital; a caseworker told Telsa that they'd be keeping an eye on her for a few more days.
Tesla said it took too long to test her mom and it's taken too long to get herself tested. She was frustrated that she had to call around for hours to find out her mom's condition.
"The Department of Health, when they got the test results, should have contacted everybody, all emergency contacts," she said. "My mother knows my phone number by heart."
Tesla's mother is one of at least eight staff members and patients of the Steamboat Retirement Center who've tested positive. A ninth patient was confirmed Friday; a Health Department spokeswoman said this latest patient — an older woman who's been hospitalized — is likely connected to the residential facility.
Tesla has still yet to be tested. She and her boyfriend are quarantined at home because of her contact with her mother and others at Showboat. She told the Star-Tribune that she had just been contacted by the local health department, who plan to test her as soon as possible.
Tesla said that the Lander community has been "awesome," even as the town continues to be the hardest hit by the virus. She praised Showboat, too, which she said has taken good care of her mother.
But she said there are still too many people who aren't taking the illness seriously enough. Gov. Mark Gordon issued an order Thursday closing bars, gyms and most other public spaces in Wyoming. All of the state's schools have been closed. Health officials have urged people to distance themselves from others and to stay home if they're sick.
"That's how it spreads," Tesla said of people not taking the disease seriously. "Everybody is going to get sick. There is going to be a large percentage of people who are going to get sick regardless. ... If everybody gets sick at once, people aren't going to get the help that they need, and that's what's important. People need to be taking it more seriously."
Concerned about COVID-19?
Sign up now to get the most recent coronavirus headlines and other important local and national news sent to your email inbox daily.