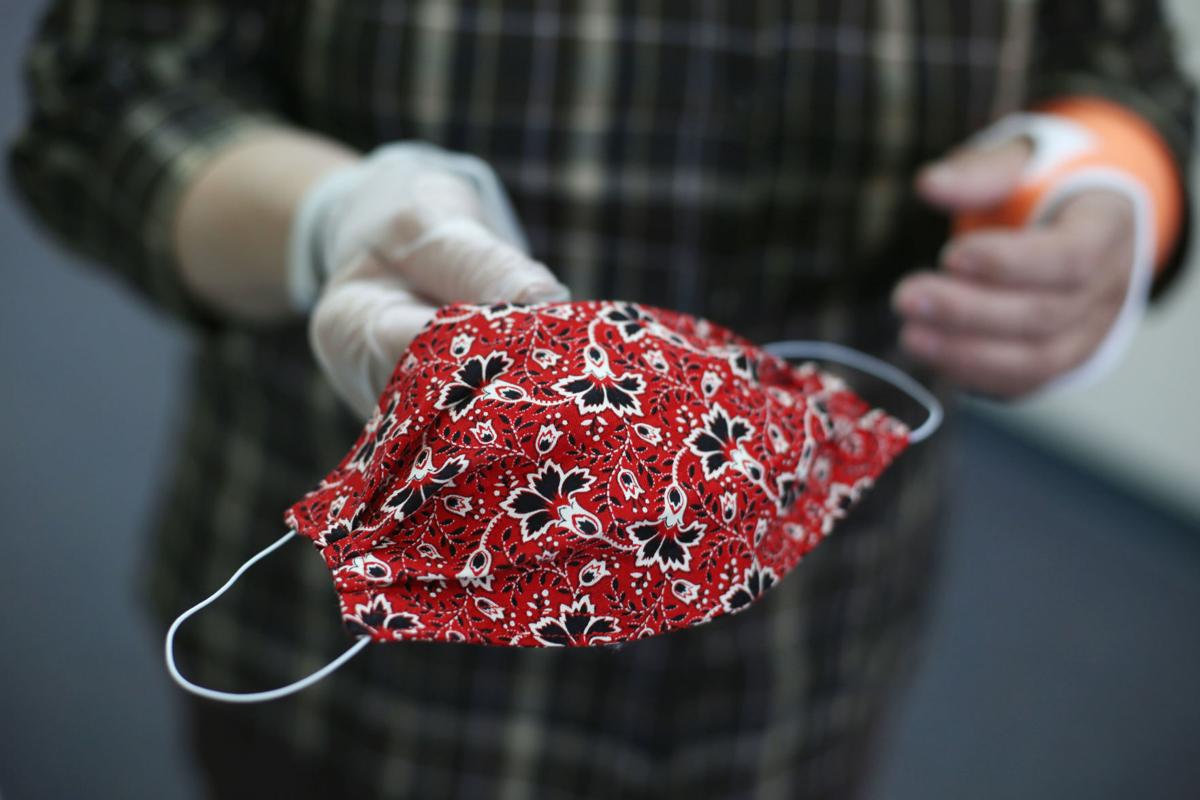 A majority of Wyomingites surveyed early last week by University of Wyoming researchers say they would support a mask ordinance for indoor settings, while overall anxiety about the coronavirus has climbed over the past month.
The survey, conducted by the university's survey and analysis center, drew responses from 504 Wyoming residents over a 24-hour period. It found that while more Wyomingites are anxious about the virus's spread in Wyoming and the United States, fewer and fewer residents are taking measures to prevent the spread, and there continues to be dropping support for closures and other public health orders intended to blunt the pandemic.
The survey is the latest in a wave of such reports by UW researchers gauging the effects of the virus and the support — or lack thereof — of various measures intended to slow the disease's spread. The survey has showed a majority of respondents have either experienced or know someone who's lost their job or had their hours cut. The results have also showed, broadly, less support for restrictions on public life as the virus's spread slowed in May, although there hasn't been a corresponding rise over the past month as the caseload has bloomed again.
A quarter of respondents said they were very anxious about the spread of the virus in the U.S., a 13-point increase from June. Seventeen percent said they were very anxious about it in Wyoming, a 9-point jump. There were even larger increases in fears about the future: Forty-five percent of those who responded to the survey said they felt the worst was still to come in the U.S. (a 19-point spike), and 42% said the same about Wyoming (a 14-point jump).
What's more, an increasing number of residents feel the virus is a real threat, rather than something blown out of proportion. The number who feel it's a real threat is now at 53%, a 9-point increase. Fewer people feel comfortable attending outdoor events, as well.
While debates over masks continues to rage — with Gov. Mark Gordon issuing an emotional plea Wednesday urging Wyomingites to don face coverings — the survey found that 56% of respondents would support a requirement that people wear face coverings while inside of public places. That number drops to 36% for a mask order for outdoor spaces.
Though a majority of Wyomingites still report that they've changed their behavior because of the virus, that number continues to drop, even as anxieties rise. A quarter of respondents said they're not changing their daily lives significantly, a 9-point increase. Fifty-eight percent are washing their hands more, an 8-point drop from June. Fifty-eight percent also said they're avoiding physical contact, a 10-point decline.
As for the public health orders that were previously instituted and largely rolled back, support for a return to previous restrictions continues to drop. Though 61% of Wyomingites say they support limiting public gatherings, a decreasing number of people support the closures of schools, day care centers, bars and restaurants. The already slim support for shelter-in-place orders also dropped.
Despite the support for a mask ordinance, most of the respondents — 75%— said they don't always wear a mask in indoor settings; 28% said they never do. Another 28% said they often or occasionally wore masks in those settings.
The number of people who say they're very likely to get a vaccine did increase from last month. Forty-eight percent of the respondents say they were very likely to do so, a nearly 10-point jump from June. A quarter of the respondents said they were very unlikely to get vaccinated against the virus.