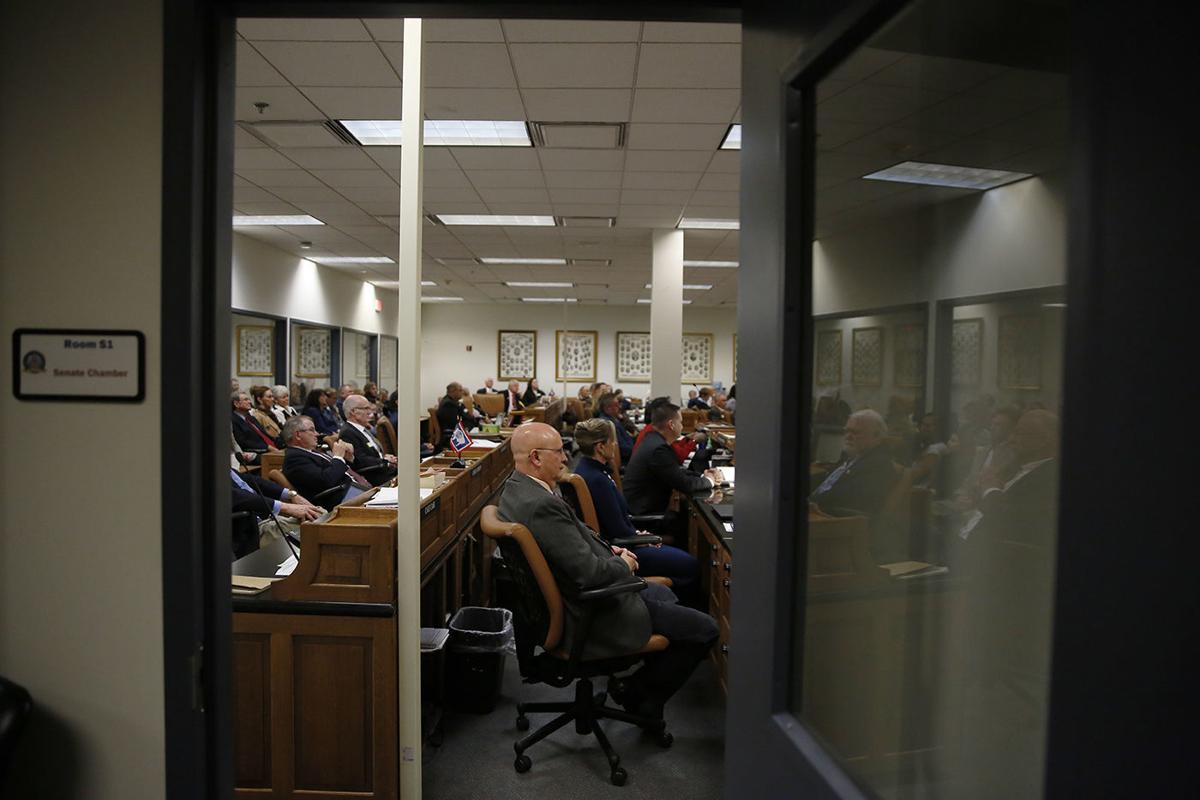 Lawmakers have overwhelmingly approved the creation of a behavioral health task force that will pick up where a similar 2005 effort left off.
"I think the issues are very large and that we've been struggling to get our arms around it for a long time," Rep. Sue Wilson, the co-chair of the Labor, Health and Social Services Committee, told other lawmakers Thursday.
The bill, which was approved by a 10 to 3 vote, will now proceed to the full Legislature, which meets early next year. It will be similar to a 2005 task force, intentionally so: The language in the measure states that the new group will "continue and update the findings of the 2005 select committee on mental health and substance abuse services."
The mandate of this task force is large. There are six major areas, several with subsections. The primary areas include changes since 2005; needed changes to laws; availability and access to mental health and substance abuse services; and funding for those services.
Mental health and substance abuse was the labor committee's second primary topic this year. The data about Wyoming on both topics is grim. The state has one of the highest suicide rates in the nation, especially among teenagers.
Even so, the committee came away largely empty handed in terms of meaningful legislation.
"I'm a little bit frustrated at our ability to be noticing problems and not taking big steps forward," Wilson told her colleagues. "I just think we owe it to our citizens to make a better run at this and solve the problem."
Despite the bill's overwhelming passage, a vocal minority spoke up to disagree with it. Rep. Scott Clem, a Gillette Republican, said he was torn on the bill because it just asked for another report.
"We need more than a study, we need actionable items," he said.
Rep. Tim Hallinan, R-Gillette, said the Legislature should give the Department of Health a chance to do this work first, before legislating in a solution. The director of the department, Mike Ceballos, told the committee that mental health was "the single issue that the governor has charged me with."
Sen. Charlie Scott, R-Natrona County, who also co-chairs the health committee, said there was no doubt that the task force's goals were a priority. But he said he'd prefer to have the health committee take on the effort and that he considered addressing mental health and substance abuse a major topic, second only to health care costs in Wyoming.
Still, the bill passed. If the full Legislature approves it as written next year, it will include six legislators, Ceballos or another health official, three mental health and substance abuse providers, one law enforcement officer and one person who has actually received mental health or substance abuse services.
The task force is indeed another effort that will end in a study or a report, something growing increasingly familiar to lawmakers. But Wilson and Clem's desire to produce "actionable items" at the end of it portends legislation may come from this process.
Be the first to know
Get local news delivered to your inbox!