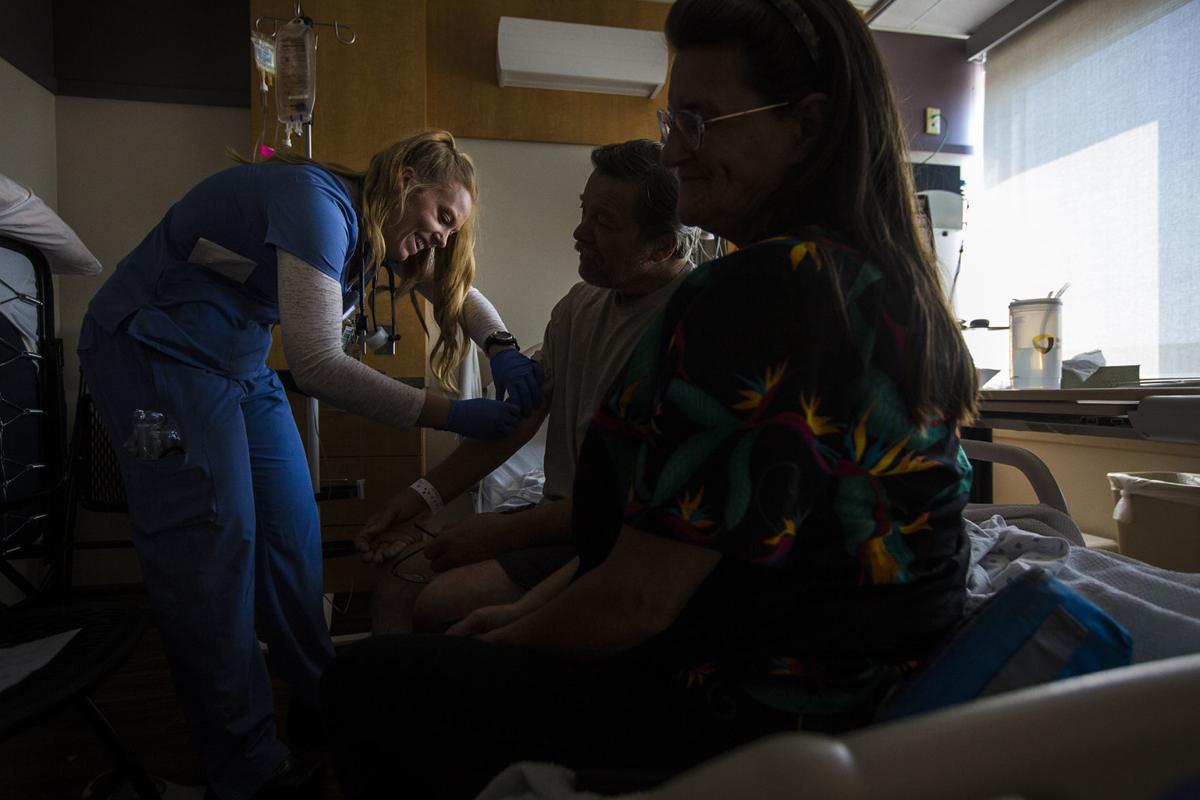 Lawmakers gave the OK on Wednesday for a pair of state departments to continue a database that tracks some insurance claims in the state, which in turn provide valuable insight into the cost of Wyoming's health care.
The database — known as the multi-payer claims database — was previously established by a budget footnote. The project essentially became a joint effort between the state Department of Health and the Wyoming Business Coalition on Health, a group of employers who've banded together to try to address high health care costs in the state.
The database quickly provided data to support what's long been suspected in Wyoming: The costs of health care here are the highest in the region and among the highest in the nation. Of the 254 services surveyed — procedures including hip replacements, X-rays and pregnancy tests — 252 were more expensive here than the median national price.
The cost of an appendectomy to a Wyoming resident and their insurer is $21,287. That's nearly $7,000 more than the median national cost and is significantly higher than Wyoming's immediate neighbors.
On Wednesday, the Labor, Health and Social Services Committee approved a bill to keep the database going, albeit without a funding source. (The previous approval was a budget footnote and included money to get it going.) The bill also requires Gov. Mark Gordon to approve the project, and if he does so, he could conceivably request money to fund it.
In any case, the project is likely the most concrete and far-reaching evidence yet that Wyoming has a cost problem. There are caveats — the data is somewhat old and does not represent claims from every insurer in Wyoming. But it does provide proof to lawmakers, tasked with studying cost here, that the issue is not anecdotal.
You have free articles remaining.
Indeed, the cost of care isn't just affecting consumers' and insurers' wallets. Health officials and health-minded lawmakers have long bemoaned that the cost of care prompts people to leave the state to receive treatment. That means fewer dollars for Wyoming hospitals and providers, who in term may have to charge more, further exacerbating the problem.
Caveats aside, the database provides a concrete diagnosis, but it doesn't provide a solution. The most obvious is perhaps the most unpalatable to lawmakers who are broadly determined to protect small-town Wyoming: Those smaller communities may have to do without certain services.
Take, for instance, an orthopedic surgeon in a small town. The number of patients that doctor sees is likely low, so he charges more. What's more, the hospital he works at is likely subsidizing its primary care and emergency treatment — essential parts of community care — by that surgeon's procedures.
Health officials have said repeatedly, and did so again in a hospital study that lawmakers will review Thursday, that policymakers in the Equality State will likely have to choose between cost and access if they want to control costs. Whether they make that choice remains to be seen.
Elsewhere Wednesday, the committee approved another bill to study what effect bundled pricing would have on Wyoming. Bundled pricing essentially refers to the practice of setting a price for an entire continuum of care. In the case of a hip replacement, for instance, a bundled price would cover the surgery, the anesthesiologist, the post-operative care and even physical therapy.
Theoretically, if the numbers work just right, it could mean savings for hospitals, which could mean savings for consumers. That, in turn, could keep more care in Wyoming. But the numbers rarely work just right in health care, especially when so many different players — insurers, consumers, hospitals, businesses — are vying for their own interests.
In any case, the Legislature has proved committed to studies in recent years. On Thursday, the Health Committee will review two separate hospital cost studies. They've previously funded a Medicaid expansion cost examination and nearly did so again during the 2019 session. This latest bill will fall atop that mounting pile of research, as Wyoming consumers and businesses continue to pay health care costs for plans that may grow skimpier and, if the business coalition is to be believed, will suppress wages.