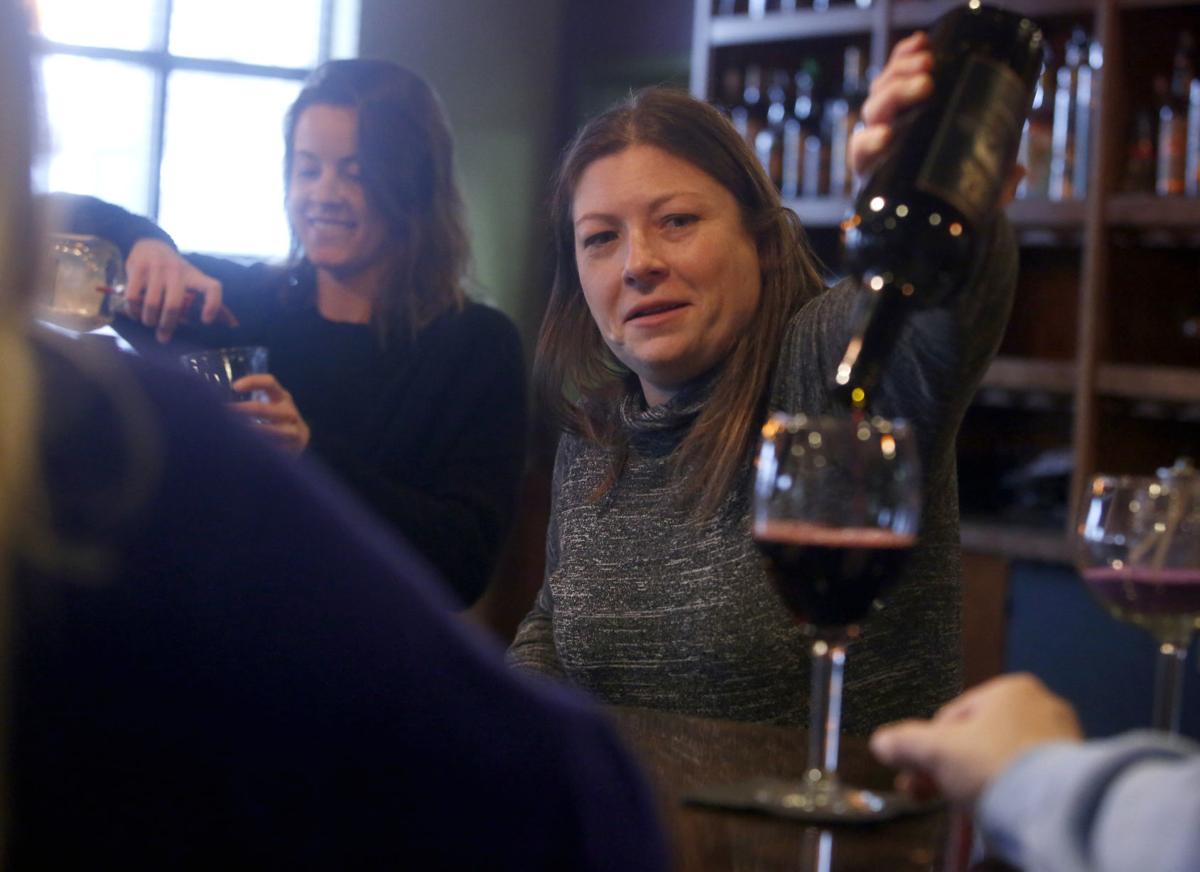 Natrona County bars will likely join restaurants in allowing for indoor patronage this week, and churches could possibly reopen as well, as officials here continue to move toward loosening restrictions placed on businesses by the state's pandemic response.
On Tuesday, Natrona County attorney Eric Nelson announced that officials here would ask the state to allow for restricted indoor dining to begin by week's end. On Wednesday, a county health department spokeswoman said that request would include bars, which have been largely closed since mid-March by state order.
"Of course there are a few differences in bars vs. restaurants," said Hailey Bloom, the Casper-Natrona County Health Department spokeswoman. "We are recommending they don't allow seating up at the bar top where someone could potentially contaminate the items behind the bar. Then any kind of self-service like in breweries or other establishments have to have staff serving to avoid that self-service/buffet caveat in the order. Assuming that order is still signed by the state to go into effect starting Friday they will be good to go."
Also Wednesday, Casper Mayor Steve Freel said that churches may be included in the request as well — though he emphasized that the conversation was ongoing so he couldn't say for sure.
"Churches, in my opinion, are no different than any other business," he said in an interview that afternoon.
The exact details of the order are still unclear, as it has to be released by the county or posted by the state. Last week, Natrona County received the OK to allow in-person, outdoor dining at restaurants here. That allowance still requires social distancing, rigorous cleaning and restrictions on who can handle what food and utensils. Nelson indicated Tuesday that the new indoor dining option would have similar restrictions, which would apparently apply to bars as well.
The county courthouse could also see its doors open soon. The Natrona County Board of Commissioners will convene for a special meeting Friday to consider a resolution to reopen the courthouse.
Last week, Gov. Mark Gordon and state health officer Dr. Alexia Harrist said the state was relaxing orders that had closed gyms, barbershops and tattoo parlors, among other publicly accessible businesses. Harrist's new orders kept in place requirements that restaurants only allow for takeout services, but she said she would allow counties to tweak her orders as they saw fit.
As of Wednesday morning, several counties had done so, almost universally to loosen the restrictions further.
Concerned about COVID-19?
Sign up now to get the most recent coronavirus headlines and other important local and national news sent to your email inbox daily.