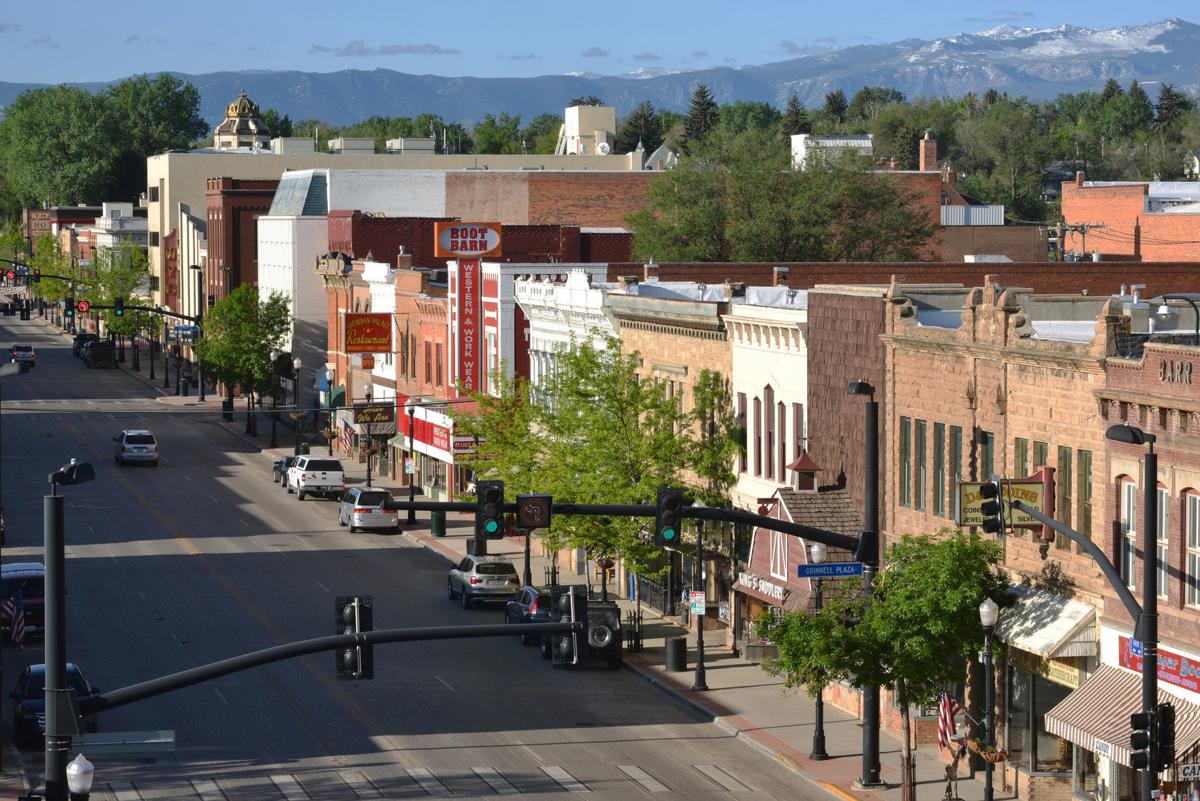 Sheridan and Washakie counties both received state approval this week to further reopen parts of their communities that had been shuttered as a part of statewide efforts to slow the spread of the novel coronavirus.
In Sheridan County, where the first coronavirus patient in Wyoming was identified in mid-March, residents can now partake in outdoor dining at area restaurants with restrictions. They can also now attend religious services, with similar restrictions. In Washakie County, residents can now eat inside of their eateries, again with strictures.
Both counties have had complete recoveries of all confirmed and probable cases there. Sheridan County had the first and third cases in the state, both of which were connected. They have had 12 confirmed and four probable coronavirus patients, all of whom have recovered. Washakie County has had five confirmed and three probables; those patients have also completely recovered, according to state data.
The moves are the latest by Wyoming counties to begin moving toward returning to some semblance of normalcy as officials begin to cautiously indicate that the virus's spread has been slowed. Last week, Gov. Mark Gordon and state health officer Dr. Alexia Harrist announced that they would allowed limited reopenings of tattoo parlors, gyms and barbershops. They also indicated that counties can apply for their own tweaks to those orders, depending on the pandemic's presence in those areas.
As of Tuesday afternoon, eight counties had availed themselves of that opportunity. Only Teton County, which has one of the highest case totals in Wyoming, has applied for an order that's more restrictive than the current state mandates — it will keep gyms, barbershops and tattoo parlors closed through mid-May.
Sheridan County Sheriff's Lt. Levi Dominguez said the county felt that it was safe to begin reopening given its recoveries and the fact that it hasn't had a new case in more than a month. But he stressed that the new orders can be walked back if necessary.
"This week is opening up the outdoor dining with restrictions, and then possibly looking within the immediate future of doing limited indoor seating with restrictions," he said. He added that the third phase of the reopening would be to allow for all closed businesses to reopen with restrictions, but that each reopening phase would be separate from previous moves to ensure the virus didn't return.
The restrictions on Sheridan County dining and religious services are similar to those in other counties that have successfully opened them up. They include social distancing, careful sanitization, the use of masks by clerics and restaurant workers, and careful handling of wafers and wine in church and food and utensils in restaurants.
The northern Wyoming county joins Platte and Niobrara counties in allowing for religious services with limitations.
A message left for a Washakie County public health official was not returned Tuesday. The county becomes just the second in the state to have in-person dining reopened, although Natrona County announced Tuesday that it hopes to have the interior of its eateries open again by the end of this week.
Washakie's restrictions are similar to Sheridan County's restaurants strictures, as well as those elsewhere in the state.
"(A)s of May 3, 2020, the state of Wyoming data show a total of 76 resulted COVID-19 tests from Washakie County," officials wrote in their request to the state, "with an overall positive rate test rate of 8% and a positive test rate within the last two weeks of 0%."
The continuing reopening of services across Wyoming highlights the disparity in the virus's presence statewide. Three counties — Teton, Laramie and Fremont — account for 400 of the state's 452 confirmed or suspected cases. None of those three have sought to loosen up their restrictions. On the other hand, nearly half of the state's 23 counties have fewer than 10 confirmed or probable cases.
Concerned about COVID-19?
Sign up now to get the most recent coronavirus headlines and other important local and national news sent to your email inbox daily.