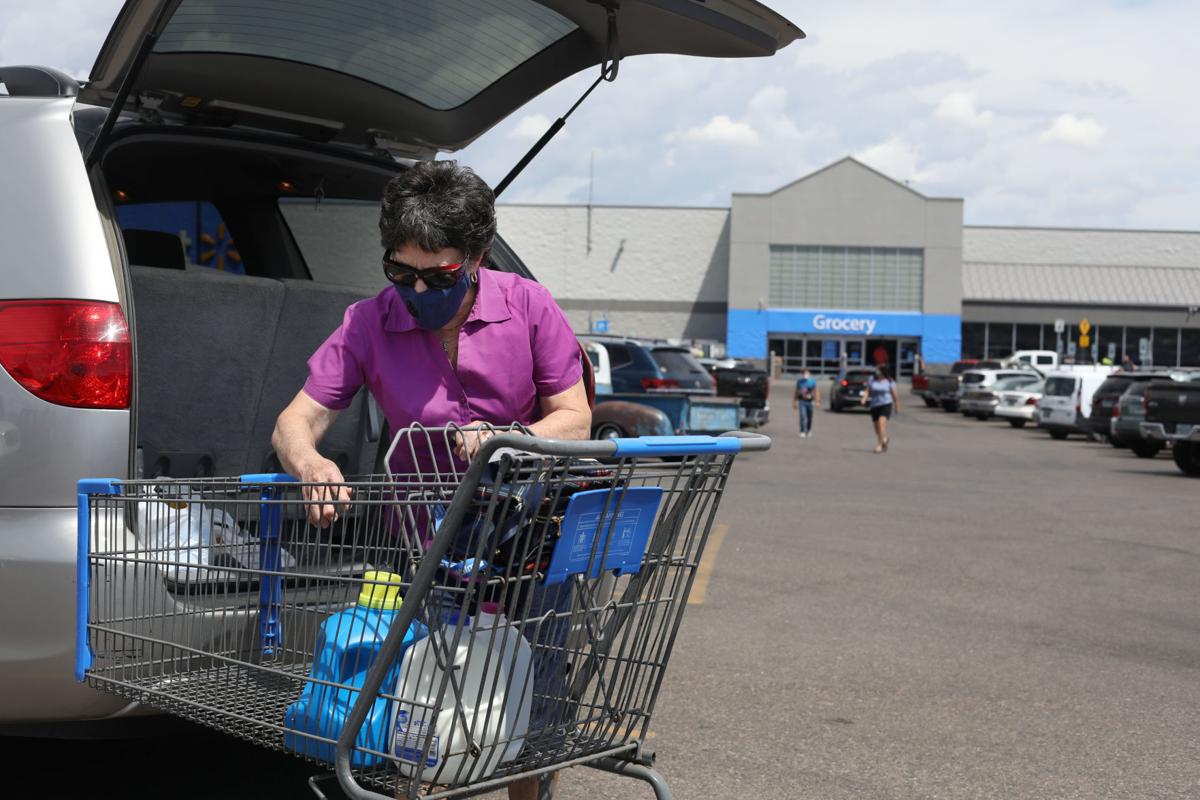 Natrona County's mask order is now in effect.
"The reason to do this is simple," Natrona County Health Officer Dr. Mark Dowell said Thursday during a virtual press conference. "We want to keep this county and its citizens healthy. We want to keep the businesses open and we want to keep the schools open."
Dowell said he signed the order late Wednesday.
COVID-19 has become a medical emergency in Natrona County and around the state, Dowell said, and officials expect things to get worse based on current trends.
"We don't want this to get worse," he said. "We don't want to make this so hard on medical providers that they can't take care of you."
The order runs through Dec. 4, but could be extended longer. 
The order mirrors those passed or being considered in half of Wyoming's 23 counties, and requires face coverings inside all retail or commercial businesses or any government facility that is open to the public, according to a copy of the order released Wednesday. It will also require masks in health care facilities and on public transportation.
The mask mandate comes as COVID-19 infections, hospitalizations and deaths have soared in Wyoming.
Natrona County Commission Chairman Rob Hendry said the mask order and other precautions are needed to keep the county from a shutdown.
"We have a problem," he said. "Something has got to turn this around, and that's why we agreed to the masking. But it's more than that. It's mask, wash your hands, the social distancing, hand sanitizer. We've gotten away from that since March and April. We need to get back to it."
Dowell, who requested the local order, said via text Monday that "many county health officers submitted a request for this with the best of intentions."
"We all felt it was time," he wrote. "We obviously are very concerned about the health of the population of Wyoming."
The Casper Police Department will encourage compliance but will also respond to requests for service tied to the mask order, said Mayor Steve Freel. 
"This does not mean that we will conduct masking patrols," he said. "We have absolutely zero interest in doing that."
County Attorney Eric Nelson also said authorities weren't looking to prosecute people for not wearing masks.
"Technically, violation of a lawful order is a criminal offense and may be charged and may be prosecuted," he said. "I can tell you with 100% confidence that that is not the intent in issuing this. ... The intent is to get this disease under control in our community, and we can only do that if everybody pitches in and does the right thing. Are there going to be patrols? Is there any intent to issue citations? No. We're really looking for the community to come together and follow the guidelines and conditions in this order."
More than 11,000 virus cases were active in Wyoming as of Thursday when including probable cases. Hospitalizations have topped 200, and deaths have doubled in the last month, with 89 of the state's 176 COVID-19 deaths announced in November. 
Health officials, including Dowell, have called on Gov. Mark Gordon to enact a statewide mask order. In a Nov. 12 letter, 21 county health officers asked Gordon to institute the measure, rather than deferring to local officials to pass their own, jurisdictional decrees, because "a statewide mandate sends a more powerful and effective message in a more timely manner."
The governor has yet to act on that request, but has said he is considering it. 
Photos: A look back at when Casper schools reopened
Follow health and education reporter Morgan Hughes on Twitter @m0rgan_hughes
Be the first to know
Get local news delivered to your inbox!