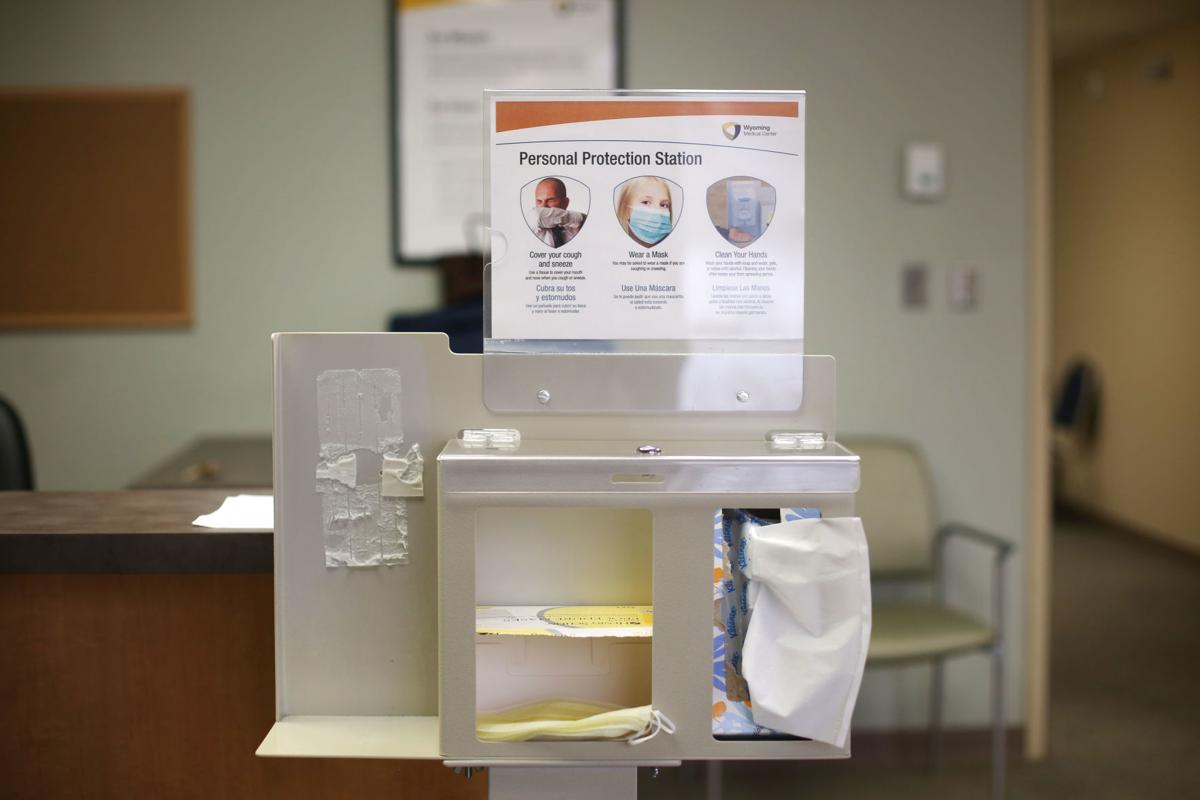 More than a week after the first Wyoming coronavirus case was announced, health officials confirmed Friday that Natrona County has its first case of the respiratory illness that's now infected 22 people across the state.
The diagnosis means that the viral infection has a presence in Wyoming's largest population areas.
The Natrona County announcement comes days after recent confirmations in Cheyenne, where officials have identified four patients. All 22 cases of COVID-19 — the disease caused by the novel coronavirus — have been identified in the past nine days.
The latest announcement didn't specify which clinic or provider here conducted the test. A Health Department spokeswoman said she had no information on the patient other than that the state lab processed the test. A Wyoming Medical Center spokeswoman said she likewise had no information.
The Casper-Natrona County Health Department said it learned of the case at 7 p.m. Friday and would be working to interview the patient and reach out to any possible contacts.
"We assure you, we are working diligently to identify and locate anyone else who may be ill or at risk from exposure and recommend they take the necessary precautions," the department said. "The confirmed positive case, as well as immediate household members, are currently self-quarantining at the recommendation of health officials."
A COVID-19 and respiratory-specific clinic, operated by Wyoming Medical Center and led by its chief of staff, has been up and running since Monday. In its first few days, the clinic had seen at least 500 patients; a hospital spokeswoman said Thursday that the clinic tested at least 30 people. The hospital itself had tested four more.
Up until now, all of the Natrona County tests that had been processed had come back negative.
With the Natrona County confirmation, there are now 22 cases statewide. Earlier on Friday, new cases were announced in Campbell, Fremont and Teton counties. Early that morning, the state said it had tested 334 samples from across the state. The Campbell County case was the first in coal country, while the Teton patient is the second there. Fremont County now has nine people confirmed to have COVID-19.
A bulk of the state's cases are in Lander, tied to an assisted-living facility there. A Health Department spokeswoman said that the county's new patient had been hospitalized and was likely linked to the other patients, all of whom were either residents or staff members at the facility.
Four of Fremont County's patients are hospitalized, a spokesman said Friday.
Health officials in Natrona County have warned for weeks that COVID-19 would inevitably be identified in a resident here. Wyoming Medical Center has said it's prepared to begin dealing with the virus, and infectious disease physicians have urged the community to remain calm, to not hoard too much food or supplies, and to not rush to the emergency room.
The virus has spread across Wyoming in a little more than a week. As of Friday evening, there were four cases in Cheyenne; one in Natrona County; one in Campbell County; four cases in Sheridan, which are linked; nine cases in Lander, also linked; one in Park County; and two in Teton County.
Nationwide, there have been well over 17,000 cases as of 7:20 p.m., an increase of more than 1,000 in a matter of hours. At least 237 people have died of the illness.
Closing 3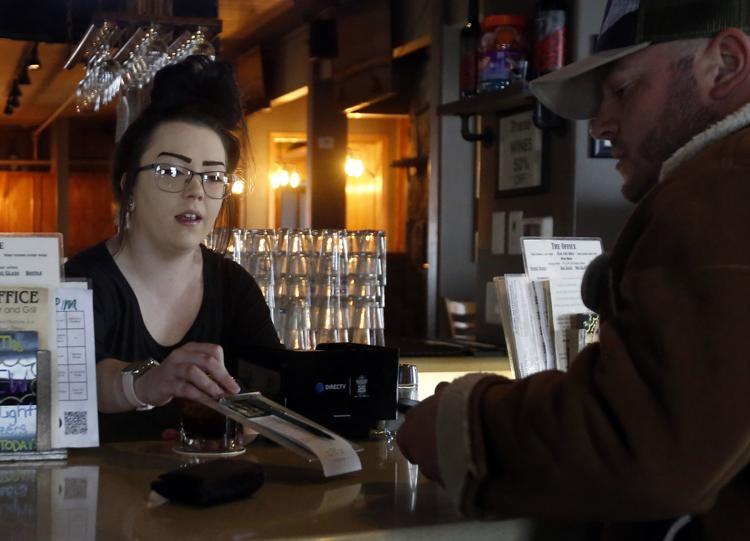 Pick-up order at HQ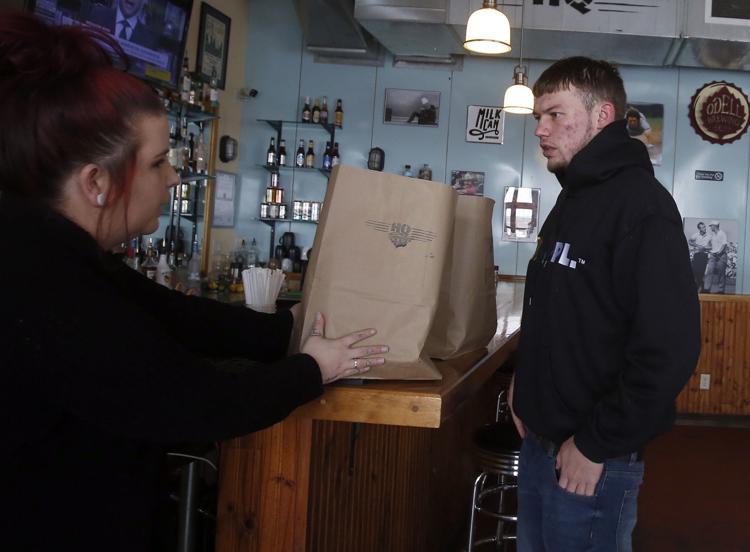 Wyoming Medical Center clinic Andy Dunn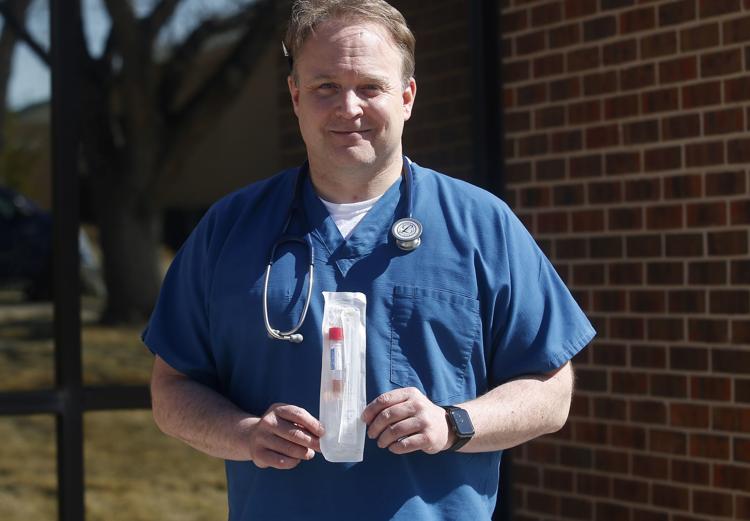 Wyoming Medical Center respiratory clinic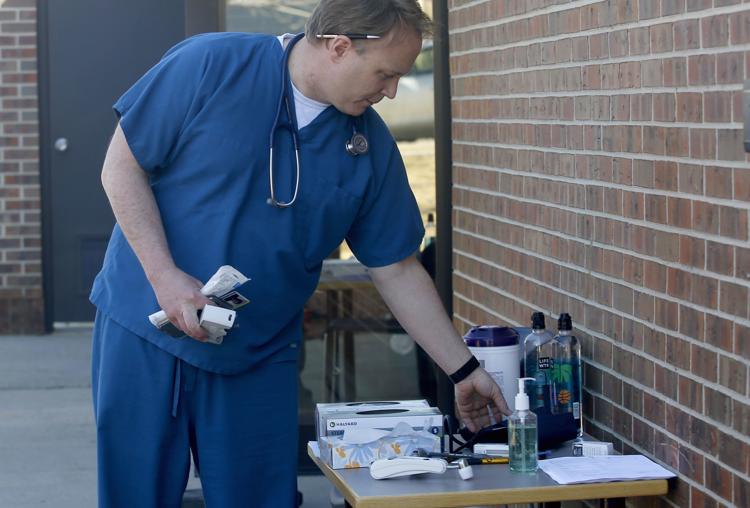 COVID-19 response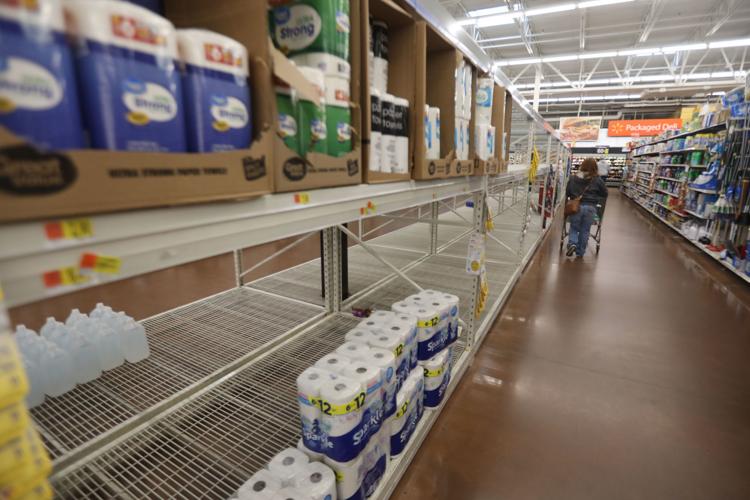 Press conference 5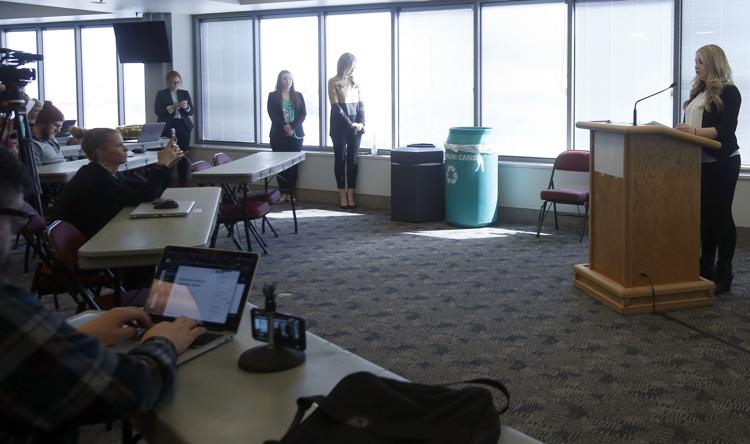 Respiratory clinic
Press conference 3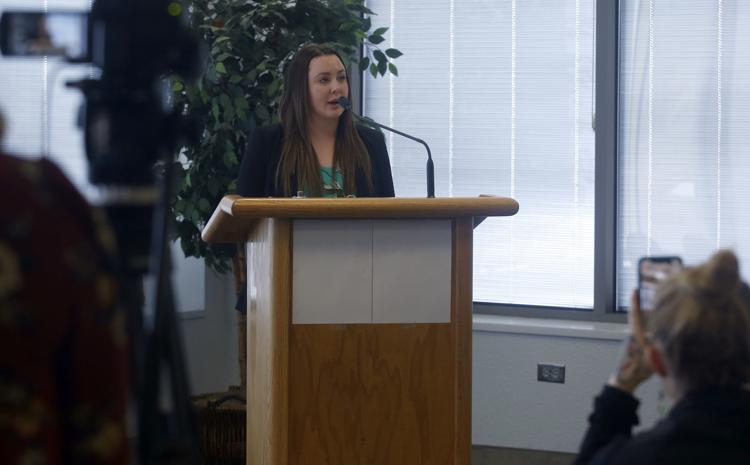 Respiratory clinic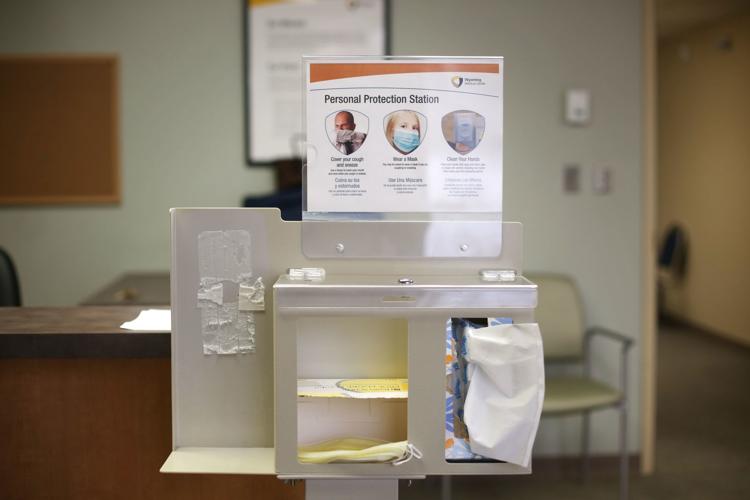 Briefing 5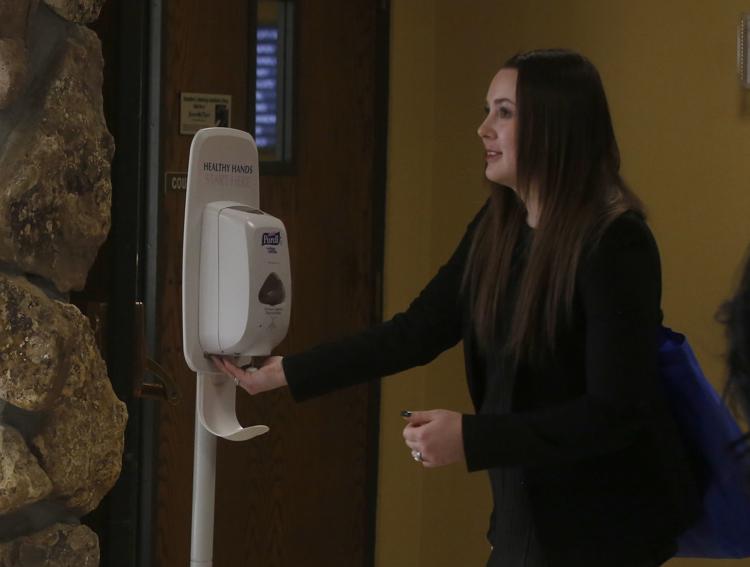 Briefing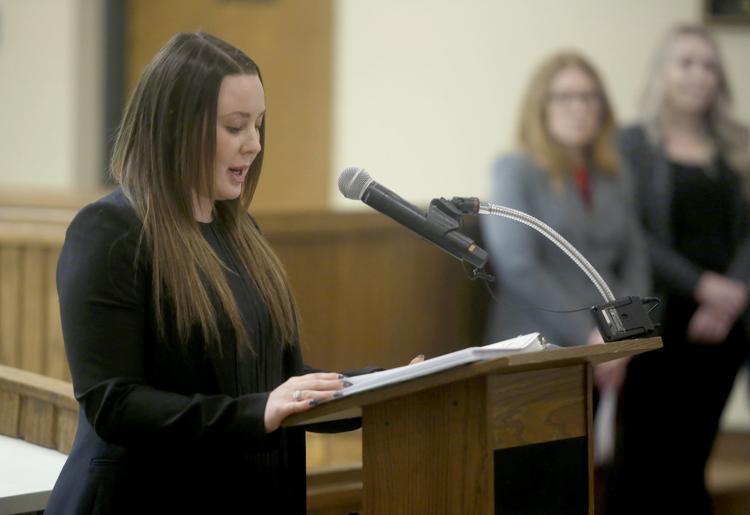 COVID-19 Press Conference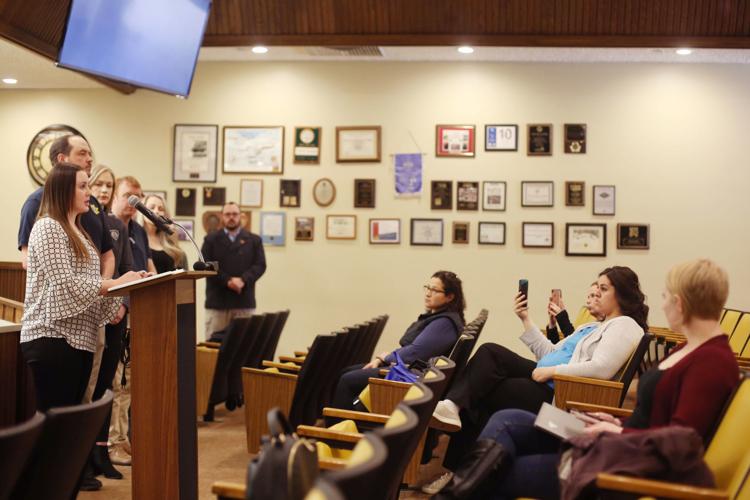 Respiratory clinic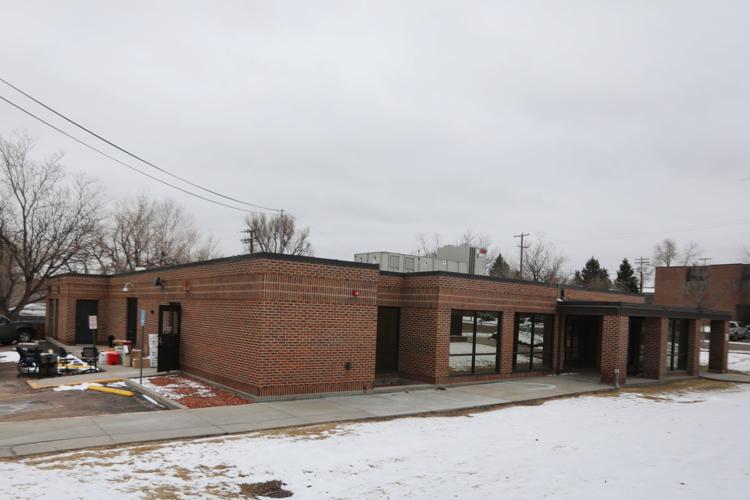 Respiratory Clinic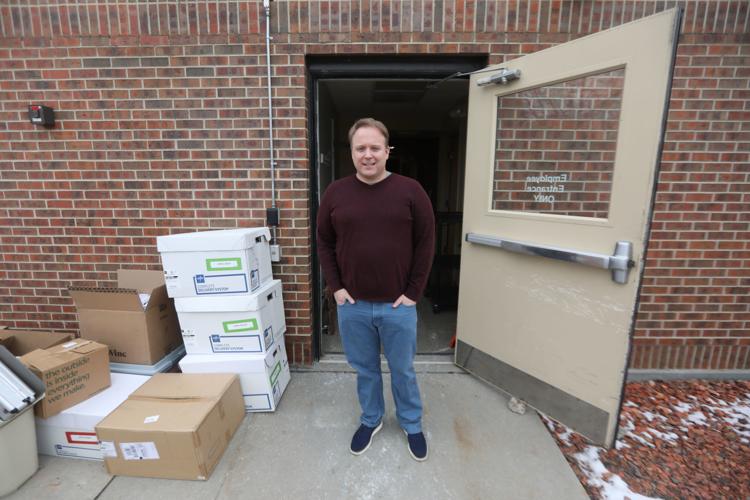 SageWest in Lander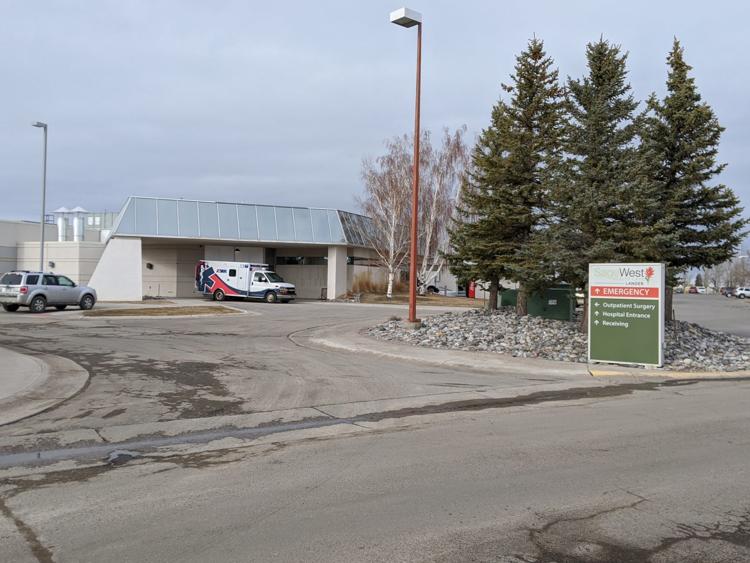 Showboat Retirement Center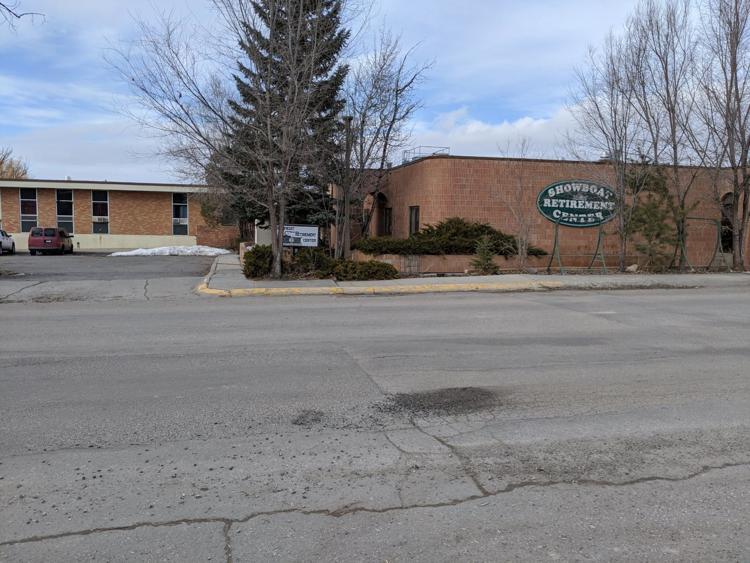 COVID-19 response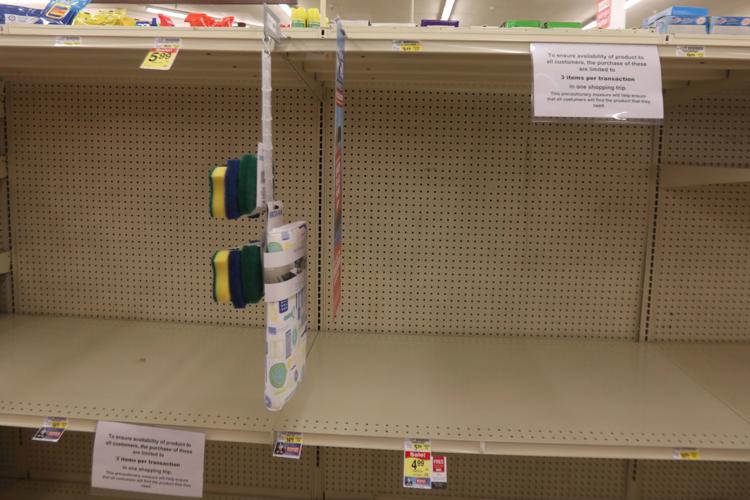 COVID-19 response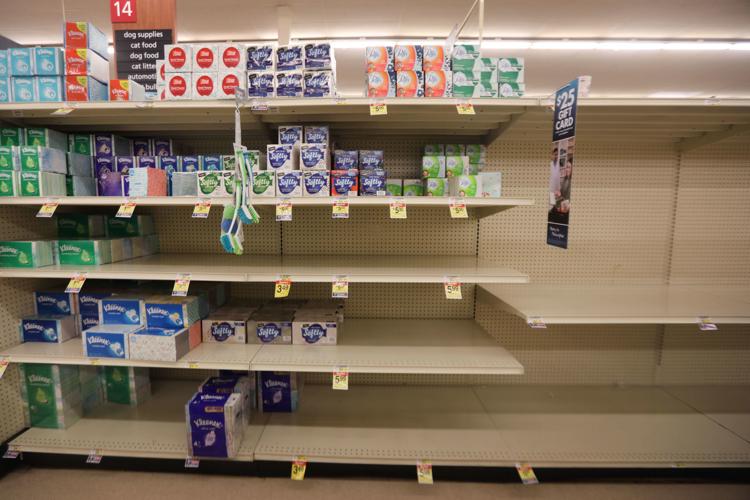 COVID-19 response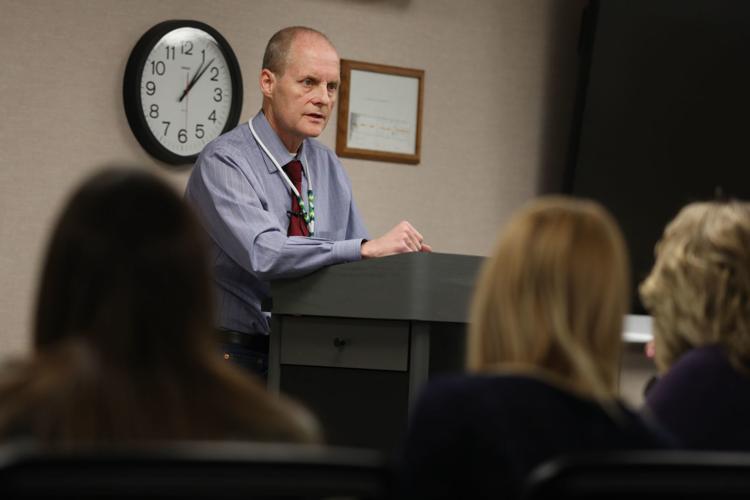 COVID-19 response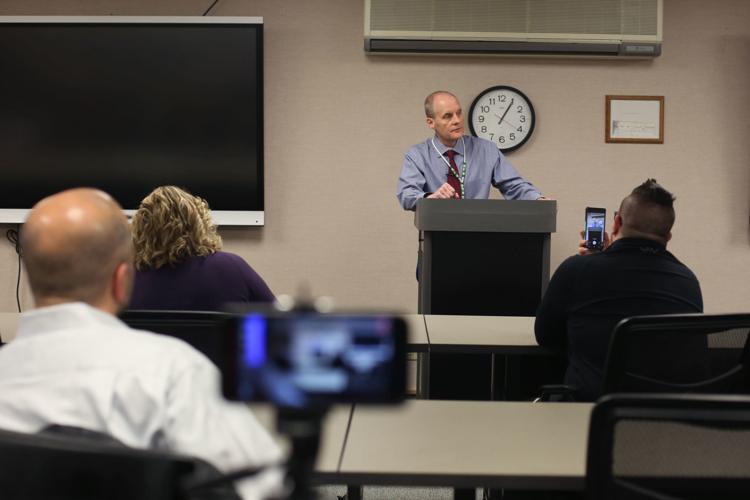 COVID-19 closure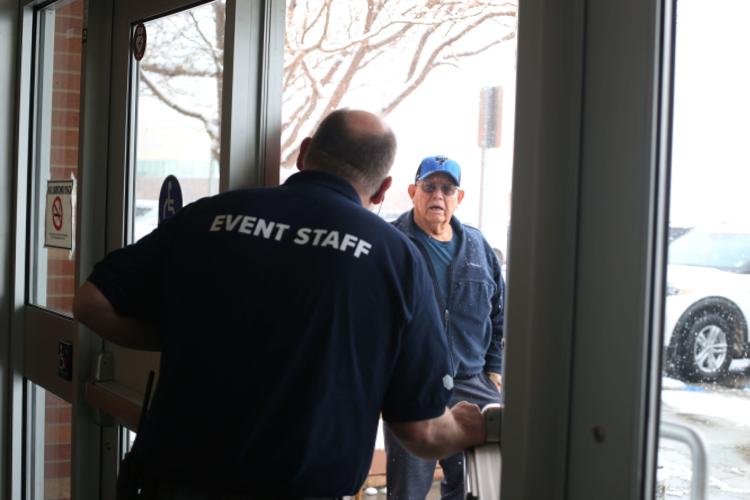 COVID-19 closure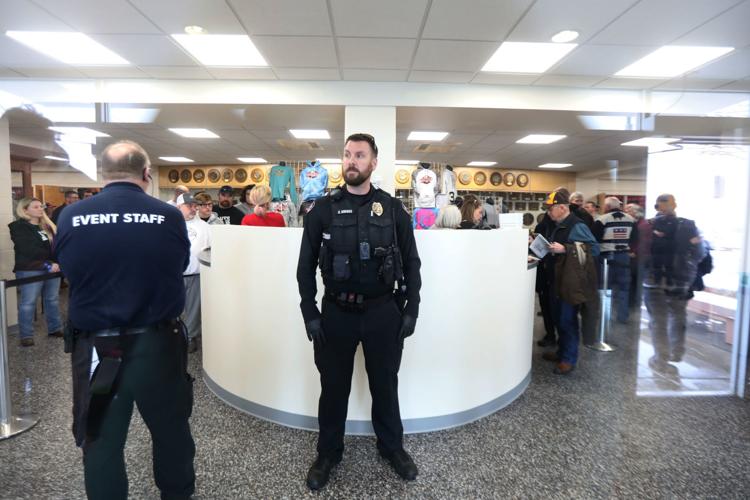 COVID-19 closure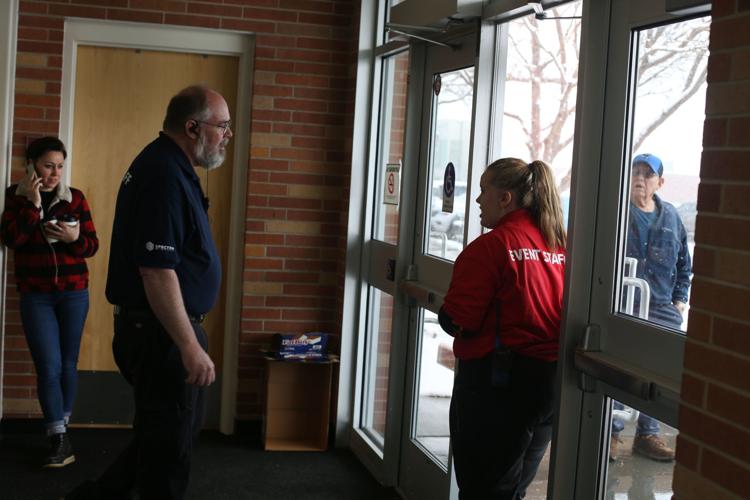 COVID-19 closure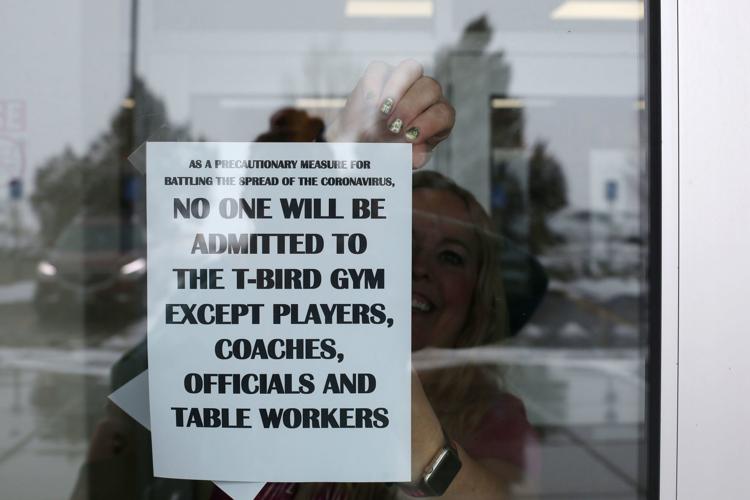 Covid 19 Press Conference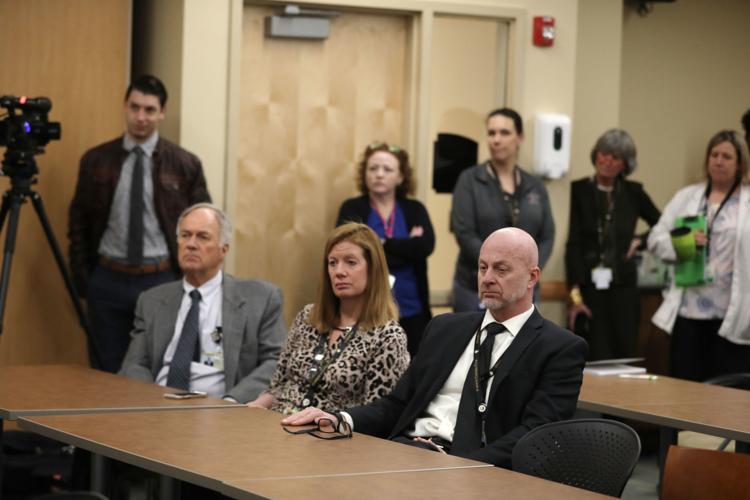 COVID-19 Press Conference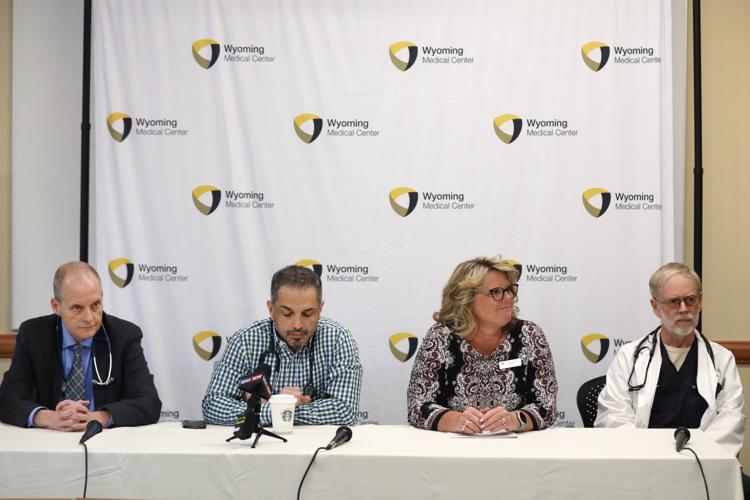 COVID-19 Press Conference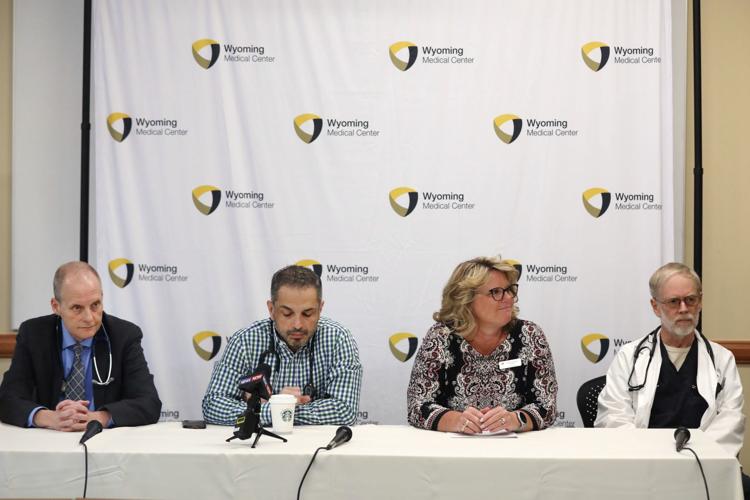 Covid 19 Press Conference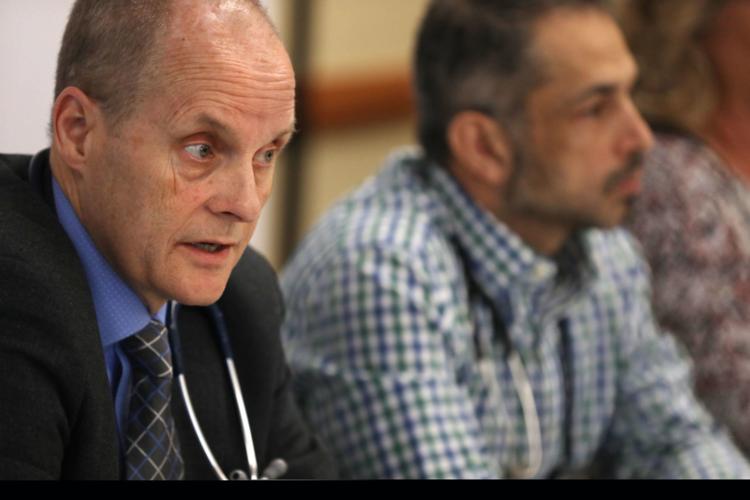 Mark Gordon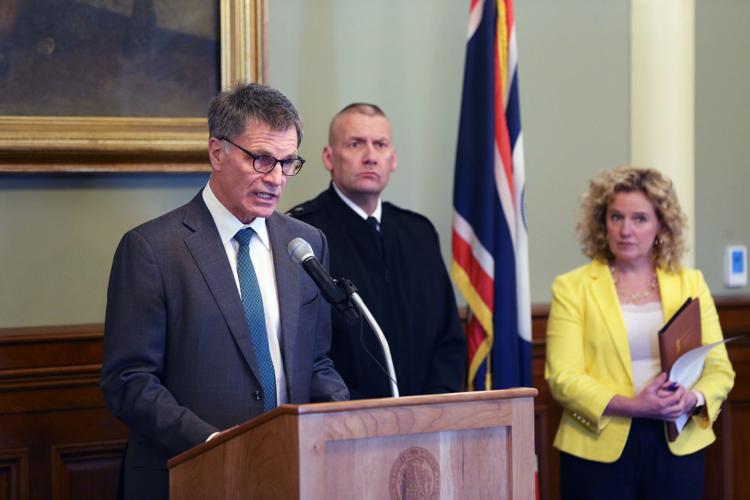 Closed sign at The Office Bar and Grill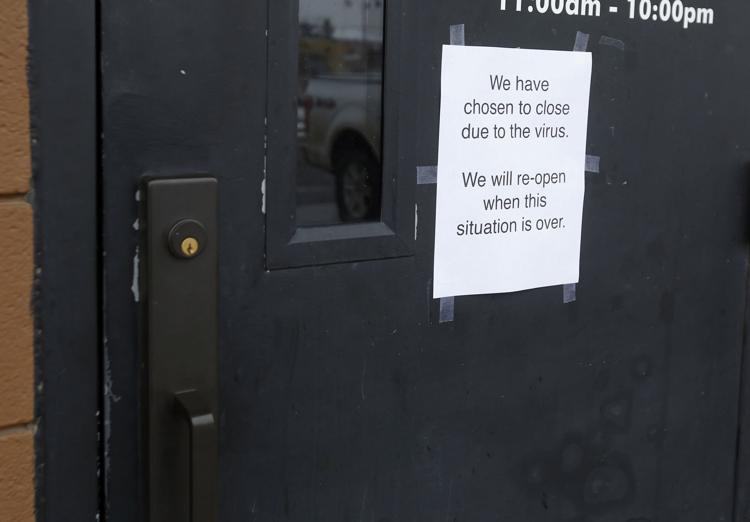 Concerned about COVID-19?
Sign up now to get the most recent coronavirus headlines and other important local and national news sent to your email inbox daily.