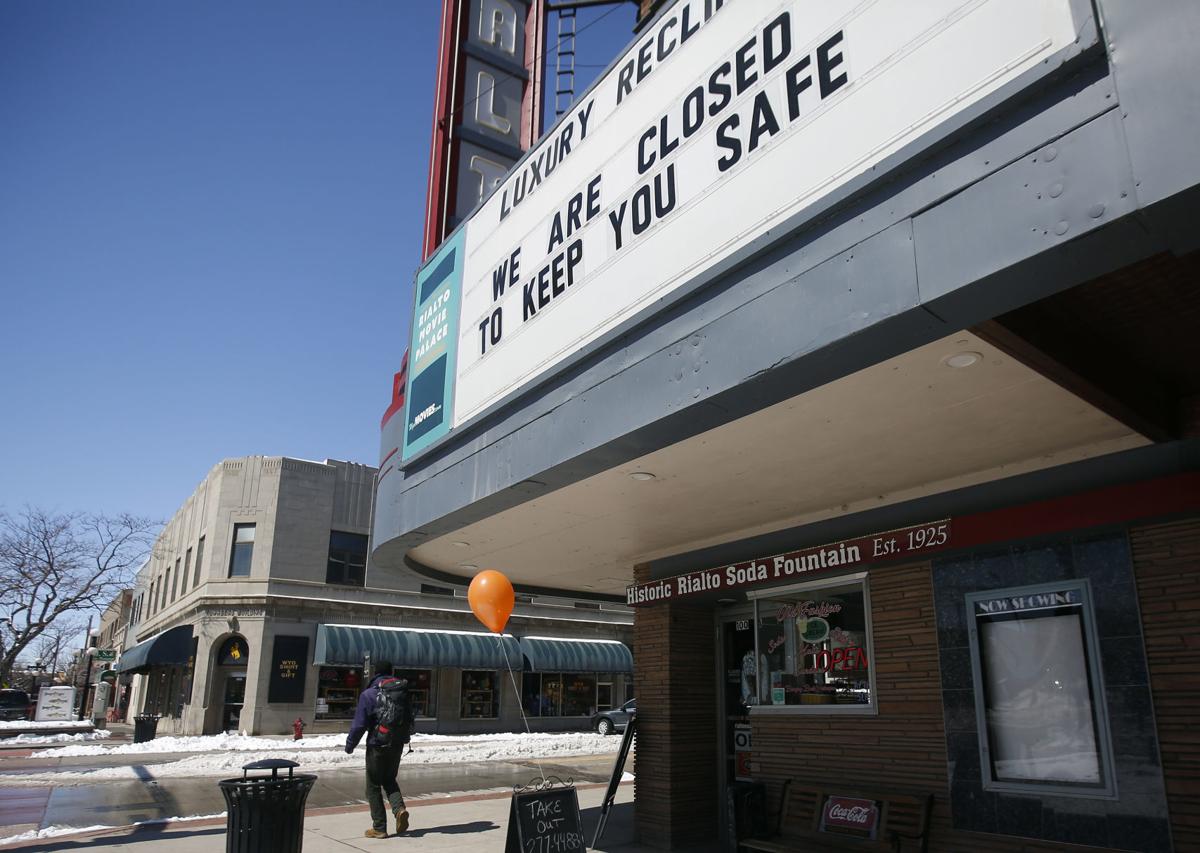 Natrona County's top health official says he'd like to avoid issuing a local shelter-in-place order but that he may recommend one if Gov. Mark Gordon doesn't, as the state's largest hospital says it's preparing for an anticipated surge of coronavirus patients.
"I am still advocating a shelter in place for this state," Natrona County Health Officer Dr. Mark Dowell told the Star-Tribune on Friday. "I hope (Gordon) does it. I don't know. I am now pushing. I don't really want to have to do it in this county, but I have the — I may have to. I'm hoping the governor will step forward here."
In a Friday afternoon press conference, Casper Mayor Steve Freel said that Dowell would advocate for a shelter-in-place only if orders already in place weren't followed and that such a decision would be a joint one between various county officials.
"If the orders aren't followed, that'll be the recommendation that'll be coming," Freel said.
Later on Friday, Wyoming Medical Center spokeswoman Kristy Bleizeffer clarified that Dowell believed in his professional opinion that the state "does likely need a shelter-in-place order, but he has no plans to institute one for Natrona County at this time." She reiterated Freel's comments that any decision along those lines would be a collaborative one by Natrona County leaders.
At a press conference Friday, Gordon again reiterated his desire to avoid such an order. He said his recommendations that people stay inside and practice social distancing was tantamount to orders in other states, which he described as filled with pages of exemptions. He said officials were broadly in agreement in their desire to keep people home.
But the medical community, from Dowell to the Wyoming Medical Society, have voiced support over the past week that Gordon take the extraordinary measure of clearing the streets and shuttering non-essential businesses. 
Dowell has exercised his authority as public health officer in the past. In the first days of the pandemic's spread here, he ordered the cancellation of a state basketball tournament, which was scheduled to be held in Casper. At the time, it was the first significant move made by health officials in Wyoming to get ahead of the virus' spread.
Supporters of a shutdown order have pointed to nations like South Korea, which immediately locked down much of their countries and successfully limited the spread of the disease there. Dowell said he understood the ramifications of such an order but added he was pressuring state officials to deliver the order.
"I've talked to the state health officer, I've gone public with it," he said. "I understand the ramifications of it, but it's time. We've got multiple cases in the community, and it's time to get ahead of it, just like we've been doing from day one."
Last week, Dr. David Wheeler, the president of the medical society, said South Korea's success should be a model for the United States. He reviewed a letter that Rep. Scott Clem of Gillette sent to the governor, urging Gordon not to shut down the state. 
"I think (Clem) underestimates the rapidity of spread and overestimates our capacity to build these (health care) services," he said in an email. "He also has not adequately understood the beneficial effects of early and tight lockdowns in China, S Korea and Singapore. I don't agree that we can salvage the economy on top of corpses...dead people (don't) buy stuff and they are always late for work!"
Wheeler said it was likely too late to feel the full benefits of the order but that the situation could become even more dire if such an order isn't put into place soon.
Hospital prepares
Regardless of Gordon's actions, the hospital that Dowell is tied to — Wyoming Medical Center, the state's largest facility — is moving ahead with plans to control the virus' continued spread here. The hospital has beds to accommodate as many as 280 patients, WMC CEO Michele Chulick said Friday, with the capacity to treat 28 intensive care patients who are in ventilation. 
The hospital, using the model from the University of Washington, feels like its estimates are "pretty close" to those of the university, said Dr. J.J. Bleicher, the WMC's chief clinical officer. There are variables — the hospital is the referral center for much of the state and could have more patients sent its way than are known. 
The hospital and county health officials have already set up a facility for certain populations — the homeless and the elderly with no home other than long-term care facilities — should they need to isolate or await test results. That facility will be staffed with health care providers.
Additionally, the county is working to set up a "back-up medical facility if needed" at the Casper Events Center, said Brad Murphy, the facility's manager.
Cots would be placed in the arena, 10 by 20 feet apart, which would allow for 50 beds. If cases spike beyond that capacity, the beds can be spaced 10 by 10 feet apart and accommodate 50 patients. The facility would be used for potential quarantining, Dowell said.
Asked about the events center and other surge plans, Casper-Natrona County Health Department spokeswoman Hailey Rodgers-Bloom said Wednesday that  "plans for any other facility usage (are) still being organized. We hope to have more information on Friday when we hope to have plans finalized."
Star-Tribune staff writer Morgan Hughes contributed to this report.
Concerned about COVID-19?
Sign up now to get the most recent coronavirus headlines and other important local and national news sent to your email inbox daily.