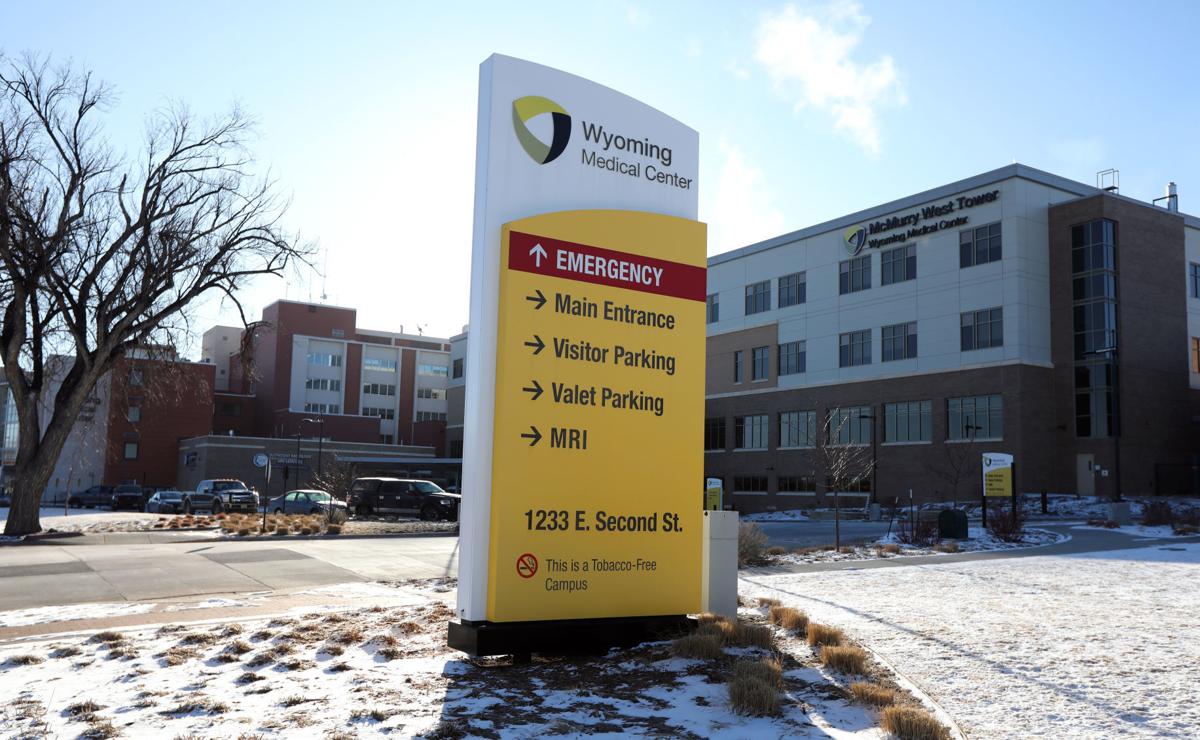 A model produced by University of Washington researchers suggests that the novel coronavirus will peak in Wyoming in early May and that hospital beds overall won't be overrun should strong isolation measures be taken here.
The projections also indicate that the death toll from the virus here will be five times higher than one of the deadliest flu seasons this decade, and national estimates released by the Trump administration project a much higher death toll than the university model's authors.
Published by the Institute for Health Metrics and Evaluation, the university researcher's projections take available data about hospital capacity and death rates from around the country. It indicates that Wyoming's worst cases will begin to climb in mid-April, peak in May and decline through the rest of that month.
It projects that 143 Wyomingites will die of the novel coronavirus through early August, with deaths peaking in early May and tapering off as the summer continues. While 143 is a relatively low number, it represents a five-fold increase over the 2017-18 flu season, one of the worst in Wyoming in recent years that contributed to the deaths of 27 people.
The model is based on assumptions that states that haven't enacted strict social distancing orders do so "within the next week and (maintain) these measures throughout the epidemic, emphasizing the importance of implementing, enforcing, and maintaining these measures to mitigate hospital system overload and prevent deaths." In Wyoming, Gov. Mark Gordon has ordered the closure of schools and businesses where people congregate, along with prohibiting gatherings of more than 10 people. However, he has expressed a desire to avoid a shelter-in-place order and has noted the "pages" of exemptions that other states have in their measures.
Projections vary
There's reason to believe the university's model is conservative in its estimates, likely because it assumes every state will lock themselves down. It projects roughly 84,000 deaths nationwide by early August. But estimates described by the Trump administration Tuesday afternoon projected anywhere from 100,000 to 200,000 deaths in the coming months. President Donald Trump on Tuesday called the situation a "great national trial unlike any we have ever faced before." He warned Americans of the "hard days" and "very tough weeks" that lie ahead.
As of 5 p.m. Tuesday, there have been 120 confirmed cases of COVID-19 in Wyoming in 15 counties. Twenty-six people have recovered, and more than 2,000 tests have been processed in state and private labs. In at least two places — Fremont and Campbell counties — health officials are presuming case totals to number in the hundreds but cannot confirm them because of testing shortages. Nationwide, at least 183,000 people are sick and more than 3,700 have died from the respiratory disease that's rapidly spreading and killing across the country.
Gordon has said if he does issue a stay-at-home order, there will be no exemptions to it. Schools have been closed for two weeks, and restaurant dining rooms, bars and other public spaces have been closed for nearly as long.
Hospital capacity
Overall, the model's researchers focused heavily on hospital capacity and death rates. It does not project the number of cases the state may expect to have; instead, it focuses on estimating how many hospitalizations may occur. It projects that Wyoming's hospital beds overall will not be overwhelmed, assuming shut-down orders. But intensive care beds, which the model projects will be needed in more than 15 percent of COVID-19 hospitalizations, will be overrun. The state will need 66 beds and only has 44, according to the model.
The state will also need 53 ventilators to deal with the peak of the disease here, according to the model, which is updated daily. A message seeking comment from researchers was not immediately returned Tuesday.
In an email, state Health Department spokeswoman Kim Deti said epidemiologists here are working to refine "our estimates of Wyoming hospital and healthcare system capacity to make them more useful."
"We are aware of numerous modeling tools that have been developed, some of which have the ability to incorporate Wyoming-specific parameters and assumptions," she said. "Several of these tools are currently being analyzed and evaluated by some of our key staff together with our partners to see how they may or may not be useful. But at this point we are not endorsing any specific modeling tool."
Asked if the University of Washington model was in line with the work state officials are doing on their own projections, Deti demurred, repeating that the state wouldn't endorse a model.
Avoiding overrun
Eric Boley, who leads the Wyoming Hospital Association, said he hoped the projections were correct and that hospitals wouldn't be overrun entirely.
"I think a lot of this has to do with when and if we get the surge seen in some other states," he said. "I hope and pray that we have the capacity to treat and care for everyone and that the trend holds even truer and we don't lose anyone to this terrible virus."
Dr. David Wheeler, the president of the Wyoming Medical Society and an advocate for an immediate shelter-in-place order, echoed Boley and said he hopes the projections are as bad as it gets here.
"I am worried the peak might be more sustained than modeled and that what looks like a slight deficit of beds will be prolonged," he said.
He added that physicians' experiences elsewhere show that patients in need of critical care remain so for weeks on end and that stresses to hospitals will persist even after the peak for disease. He also urged state officials to not use the model — or any other projections — as a pretense to loosen the restrictions that have been in place. That's a fear that other officials, like Casper's Dr. Mark Dowell, have voiced as well — that the state will begin to open up once things look up slightly, only to be hit hard again.
"Another mistake would be to assume that since the peak isn't so bad and it will be here soon that we can lessen up on stay at home advisories which would blow up the model," Wheeler said. "I would be extremely happy to be ridiculed for being overly pessimistic if by doing so I helped keep the numbers close to the lower end of the model."
Concerned about COVID-19?
Sign up now to get the most recent coronavirus headlines and other important local and national news sent to your email inbox daily.