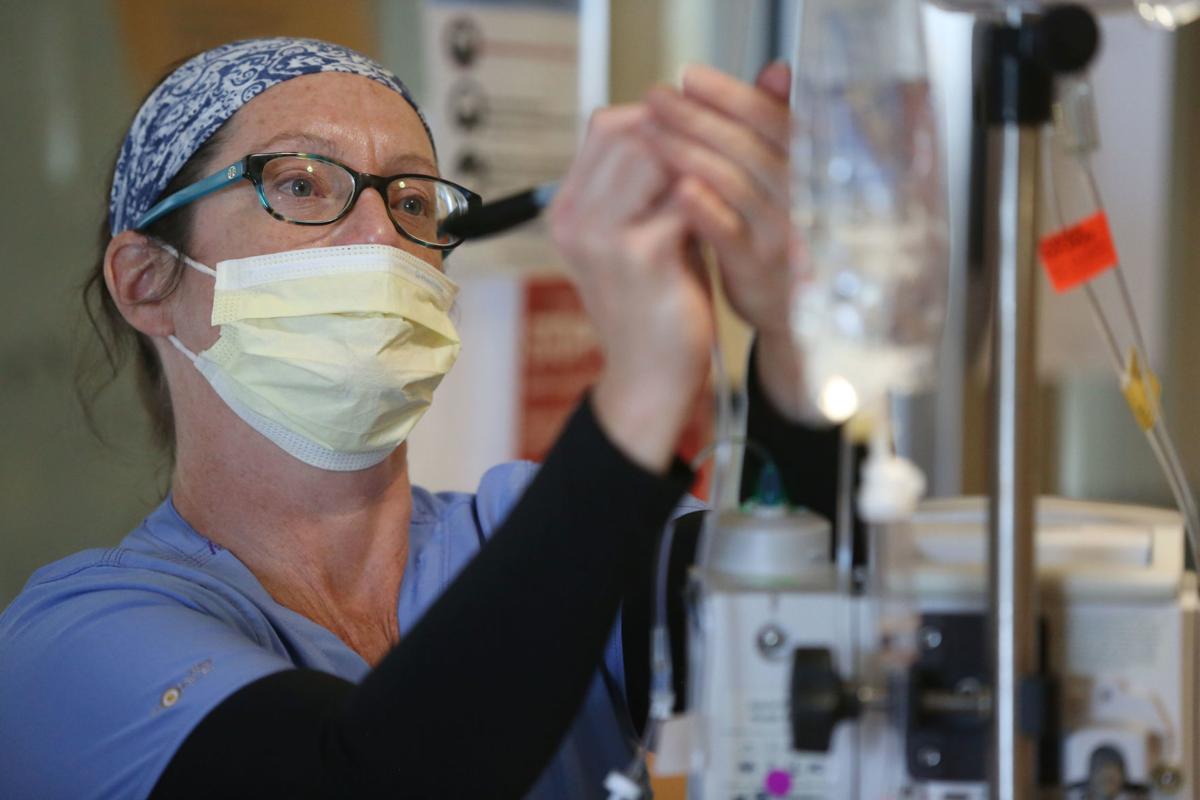 Nine Wyoming hospitals have been penalized to varying degrees by Medicare for either having too high of readmission rates or too many hospital-acquired conditions.
The penalties are largely low, topping out at a 3 percent cut to Medicare payments. Nationwide, nearly 2,600 hospitals are facing penalties this year, according to Kaiser Health News, for either readmission rates or for hospital-acquired conditions.
Readmission penalties are applied if too many patients return to the hospital within a month. Hospitals are lumped into "peer groups" based on how many low-income patients a hospital receives, and each facility in those groups are compared against each other.
In Wyoming, Cheyenne Regional Medical Center is being penalized 0.67 percent; Evanston Regional is being penalized 1.28 percent; Ivinson Memorial is being penalized 0.17 percent; Memorial Hospital of Sweetwater County is being penalized 0.15 percent; Campbell County Health is being penalized 0.62 percent; Sheridan Memorial is being penalized 0.21 percent; Wyoming Medical Center is being penalized 1.14 percent; and St. John's is facing the maximum penalty, a 3 percent cut.
Only three Wyoming facilities are facing a 1 percent ding for having higher rates of hospital-acquired conditions, meaning they scored worse than other hospitals on "infections, blood clots, cases of sepsis, bedsores, hip fractures and other complications," according to Kaiser. Aspen Mountain Medical Center in Rock Springs, Ivinson Memorial and St. John's all are facing the 1 percent penalty.
The penalties are parts of the sprawling Affordable Care Act, and they've been roundly criticized by hospitals and hospital groups.
Kristy Bleizeffer, spokeswoman for WMC, said in a statement last month that the penalties "are due to our hip and knee replacements," which the hospital has "introduced new protocols" to address.
Kathy Baker, spokeswoman for Cheyenne Regional, said the hospital was "pleased to reduce our penalty to below 1 percent." She noted CRMC was rated five stars by the federal Centers for Medicare and Medicaid Services, the only top-rated hospital in the state.
"In order to provide the best care for our patients, we continue to work with our inpatient hospitalists and case managers and with our outpatient primary care providers to keep patients from requiring readmission," she wrote in an email last month. "CRMC has implemented a multidisciplinary virtual clinic to try to better coordinate care for these patients, many of whom have multiple chronic conditions."
Campbell County Health spokeswoman Felicia Messimer said in an email that the hospital's relatively low admission numbers mean that a small change can cause a swing, and she noted that the hospital's readmission rates are still below the national average.
She also said the hospital received a roughly $100,000 bonus because of its care. CCH received a four-star rating from the feds.
Dr. Paul Beaupre, the CEO at St. John's, told the Star-Tribune that St. John's was unfairly compared to other hospitals because of Jackson's overall economic prosperity. Essentially, he said, St. John's was compared to hospitals in larger areas with more plentiful health options, whereas St. John's — while existing in an affluent area — still caters to a rural patient base that requires frequent return trips to the hospital.
"I am being compared with downtown Manhattan, Beverley Hills, the list goes on and on," he said. "And in any of those areas, you can trip over a hospital from one place to the next. So our reality is, we send people home and if they drive more than three hours to come back to us and they look at all like we have a concern about whether they're going to (deteriorate), we bring them back into the hospital."
St. John's was also rated four stars by CMS.
Be the first to know
Get local news delivered to your inbox!