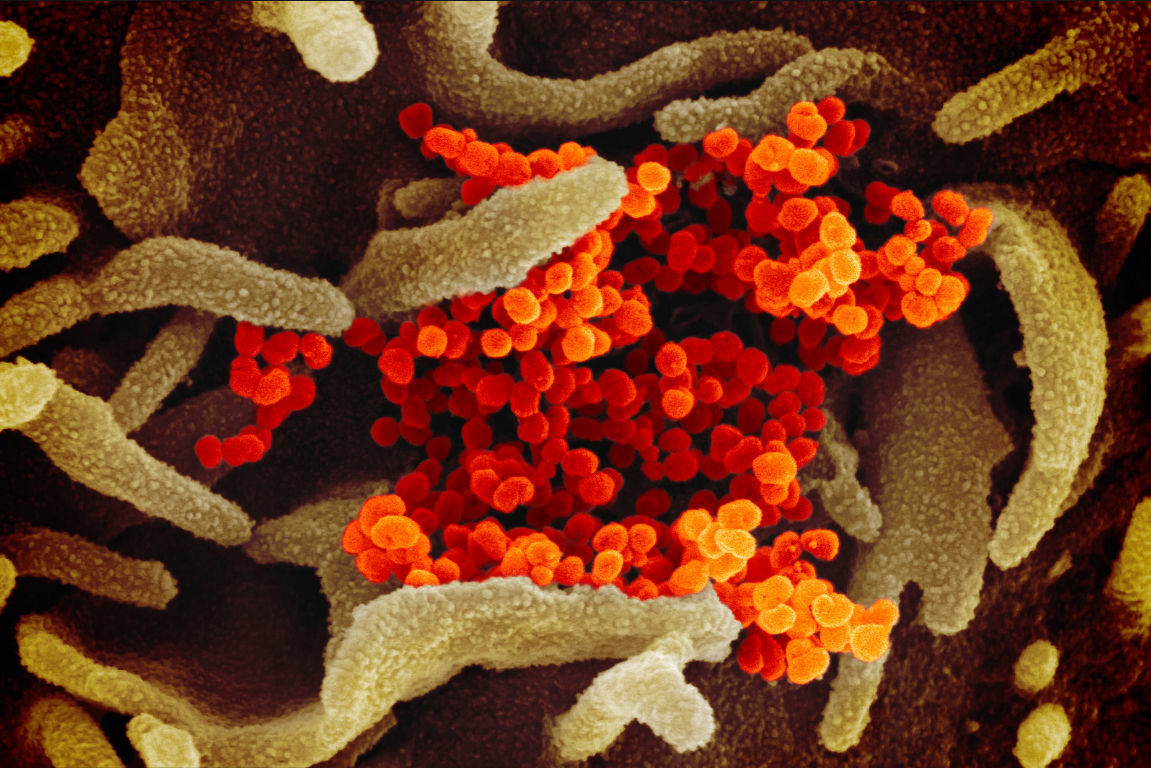 Wyoming has received a batch of the rapid-response coronavirus tests that have been touted as game-changers by national leaders, but officials here say the shipments have been so small they'll have a minimal impact on tracking the disease's spread in the Equality State.
The tests can reportedly provide a positive diagnosis of coronavirus within 15 minutes, with negative results coming even faster. The testing materials are run through what ABC News described as a "toaster-like machine." It's unclear how many of each of the machines and testing samples Wyoming has received, but officials suggested it wasn't much, and ABC News reported that the bulk of the supplies will be sent to harder-hit areas in America.
"We received a very limited amount of the Abbott test and there are supply shortages connected to the Abbott platform," said Michael Pearlman, Gov. Mark Gordon's spokesman. Abbott Labs is the company that's developed the tests. "Like everything else, my understanding is that supplies are being diverted to other hot spots around the country."
In a separate email, Pearlman said the new material "was suitable for hospital-based testing only" and that the rapid tests that have been received "will only have a marginal impact on testing capability around the state."
Kim Deti, a spokeswoman for the Health Department, said the state had received "some devices without a lot of materials to run the actual tests." Because of the minimal supply, "actual deployment" of the materials will be "difficult," she said.
The new testing machines were touted by President Donald Trump earlier this week, who said they made the coronavirus crisis "a whole new ballgame." But Kaiser Health News reported that only 5,500 of the tests were being circulated across the U.S., with each lab receiving 100 or so tests materials and 10 to 15 machines to process those samples.
Kim LaFleur, a spokeswoman for Abbott Labs, said in an email to the Star-Tribune that the distribution of the tests was being conducted by the federal Department of Health and Human Services.
"In a story with the New York Times (earlier this week), HHS spokesperson Mia Heck was quoted as saying HHS 'was sending 15 machines each to public health labs in all 50 states and the Pacific islands, and 250 to the Indian Health Service," LaFleur said.
It's unclear if that is in fact how many machines Wyoming has received.
Abbott has said the federal government is controlling the roll-out of the rapid-response tests, and reporting by other media outlets suggested Wyoming is not high on the priority list because of the relatively few cases here.
"I understand you are interested in the ID NOW COVID testing," an Abbott representative wrote to a Florida hospital earlier this week, according to an email obtained by ABC News. "At this time it is a controlled roll-out, going to specific, existing, targeted customers and highly-impacted areas."
A message sent to a Health and Human Services spokesperson was not returned Wednesday. LaFleur said the federal agency had purchased 30,000 cartridges — the object that contains the sample and is inserted into the testing machine — "to leave a sufficient supply for private hospitals and clinics."
Short supply
But it's still unclear how much of this material has actually made it to Wyoming, beyond statements from state officials that it's not very much. Large hospitals and health departments across the state indicated they hadn't received any of the tests as of Wednesday. Kathy Baker, spokeswoman for Cheyenne Regional Medical Center, said that hospital hadn't received any.
Hailey Rodgers-Bloom, a spokeswoman for the emergency coronavirus response team in Casper, said the health department here hasn't received any, either.
"We do not know of any plans for the Wyoming Department of Health to provide us any at this time," she said in an email. "If they had some for Natrona County, it is likely they would go to Wyoming Medical Center."
WMC spokeswoman Kristy Bleizeffer said the hospital currently didn't have the ability to perform rapid tests, but that it would be able to process the test in-house by the end of this month. Those tests won't be through Abbott's product, however, but through another company called Cepheid.
In an interview with Stat News, Cepheid's chief medical officer said their rapid test should still only be used for the sickest patients or for health care workers. He also said that initially, the test "will only make a small dent in the number of diagnostic tests available for the coronavirus."
In a statement to the Star-Tribune, Rep. Liz Cheney said she was "working with the Governor's office and our hospitals around the state, as well as the manufacturers of rapid response tests, and FEMA and HHS to secure crucial tests and supplies for Wyoming." She stressed that widespread testing was needed to combat the spread of coronavirus effectively.
Cheney's spokesman did not respond to a follow-up email asking if Wyoming has indeed received few tests and if the prospects for resupply were low.
The apparent short supply of the materials sent here isn't the first time Wyoming has been passed over for coronavirus-related materials by the federal government. In a press conference Friday, an audibly frustrated Gordon said it was "extremely frustrating" that shipments of protective gear meant for the Equality State were instead diverted elsewhere in the country, where the disease has been more widespread and more deadly.
Concerned about COVID-19?
Sign up now to get the most recent coronavirus headlines and other important local and national news sent to your email inbox daily.