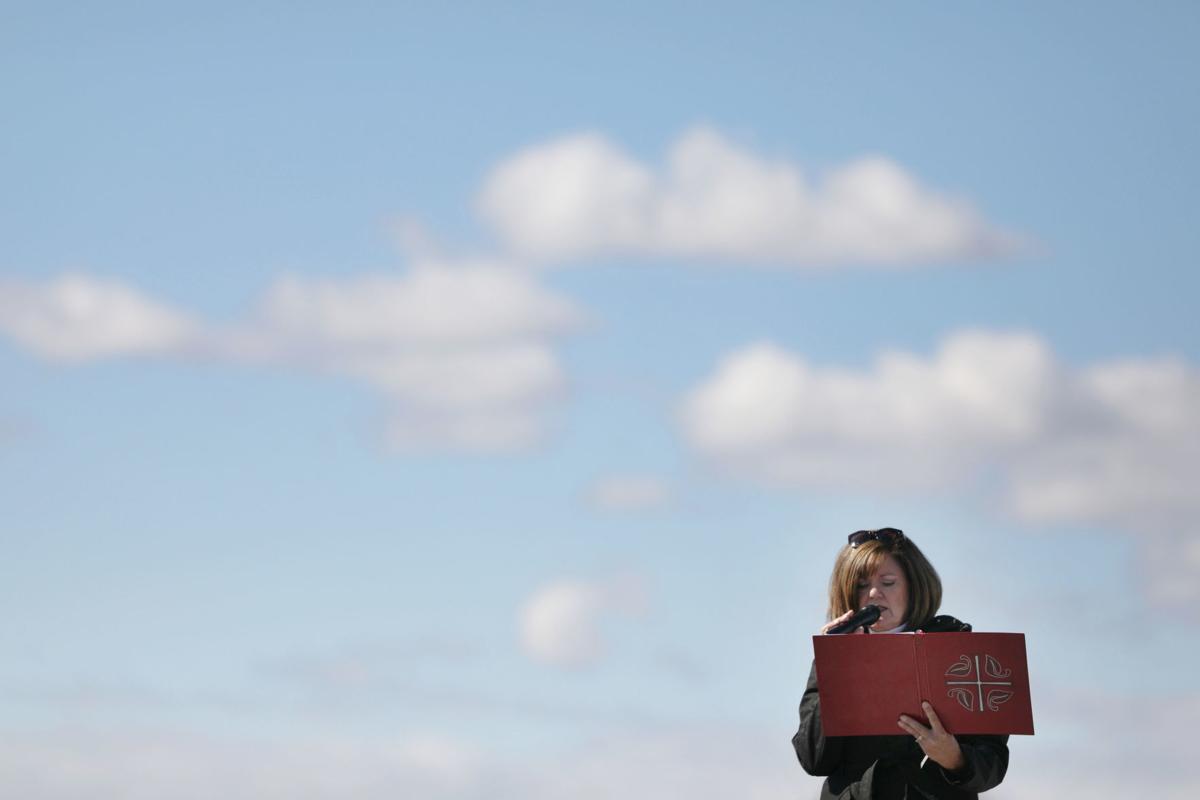 Church and religious services can start back up in Platte and Niobrara counties, while restaurants in Lincoln County can begin serving patrons again as part of a wave of coronavirus-related restriction changes across Wyoming.
The three counties all applied for variances — tweaks from statewide orders mandating closures and other measures — and the requests were approved by state health officer Dr. Alexia Harrist in recent days. Last week, Harrist loosened restrictions on gyms, tattoo parlors and other publicly accessible businesses, while allowing counties to customize their own orders to fit their needs.
As of Monday morning, six counties had applied for variances. Only one, Teton County, had asked for more stringent requirements — that gyms and tattoo parlors remain closed through mid-May.
Lincoln County, which has six confirmed and three probable cases, has received the widest latitude thus far. Its approved order allows for in-person dining, albeit with social distancing, hygiene and face-covering requirements.
As of Friday, "there have been 0 patients admitted to Star Valley Medical Center in Afton, Wyoming and 0 patients admitted in South Lincoln Medical Center in Kemmerer, Wyoming for treatment of COVID-19," Lincoln County health officer Dr. G. Christopher Krell wrote in his request.
Both Platte and Niobrara counties can now hold in-person church services, though they will also have to adhere to social distancing, including limitations on how many people can be allowed into the building. The wafer distributed during the Christian sacrament of communion must be given to believers via individual containers, rather than cleric to mouth. If containers aren't available, whoever is delivering communion must wear a face mask and gloves.
"High-risk individuals" — those over 65, those with weak immune systems or other health concerns — "should be encouraged to stay home," the orders say.
Platte County is one of just two counties with zero confirmed or suspect cases of the virus. Niobrara has just one of each, and none recently.
The revisions are the most significant signs of reopening in Wyoming yet. While Natrona and Park counties will both now allow outdoor seating at restaurants, nowhere else in Wyoming has opened up churches or restaurants to in-person service.
Gov. Mark Gordon said last week that Wyoming had successfully fought the spread of the virus and that some areas may be able to move forward. But both he and Harrist warned against moving too far, too quickly and allowing the virus to return at speed.
Concerned about COVID-19?
Sign up now to get the most recent coronavirus headlines and other important local and national news sent to your email inbox daily.