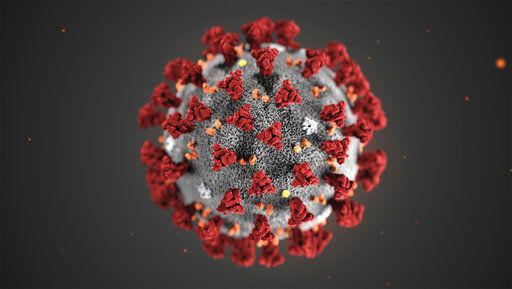 There are still no reported or suspected cases of coronavirus in Wyoming, the state Department of Health said Tuesday, and the risk to Wyomingites is low.
The virus, which is a respiratory illness, is part of a broader family of similar viral illnesses that include SARS and Middle East respiratory syndrome, according to the Centers for Disease Control and Prevention. The coronavirus was first detected in Wuhan, China, and has most intensely affected that area. It has spread to other parts of the globe, and as of Monday, there have been 11 confirmed cases in the U.S. Nearly 170 suspected cases in the United States tested negative, and an additional 82 cases are pending diagnoses.
No state neighboring Wyoming has a confirmed case.
"However, because the outbreak situation is rapidly changing we will continue to track developments and provide updates," said Dr. Alexia Harrist, the state's health officer and an epidemiologist.
She added that coronavirus "is a new virus and new viruses need special attention."
The Health Department and CDC said that the virus was linked with a seafood and animal market in Wuhan and that early patients had a link to the market.
"What's important for people to know is there is no evidence of what we call 'community transmission' in our country," Harrist said in a statement. "The number of cases in the United States is still low and so far has only involved people who traveled to the affected area of China or who were a very close contact of someone who became ill after travel there."
According to the New York Times, officials from Britain and France have encouraged their citizens to leave China, and the British Home Office is discouraging any travel to Hubei Province, where Wuhan is located. Americans have been evacuated.
Concerned about COVID-19?
Sign up now to get the most recent coronavirus headlines and other important local and national news sent to your email inbox daily.