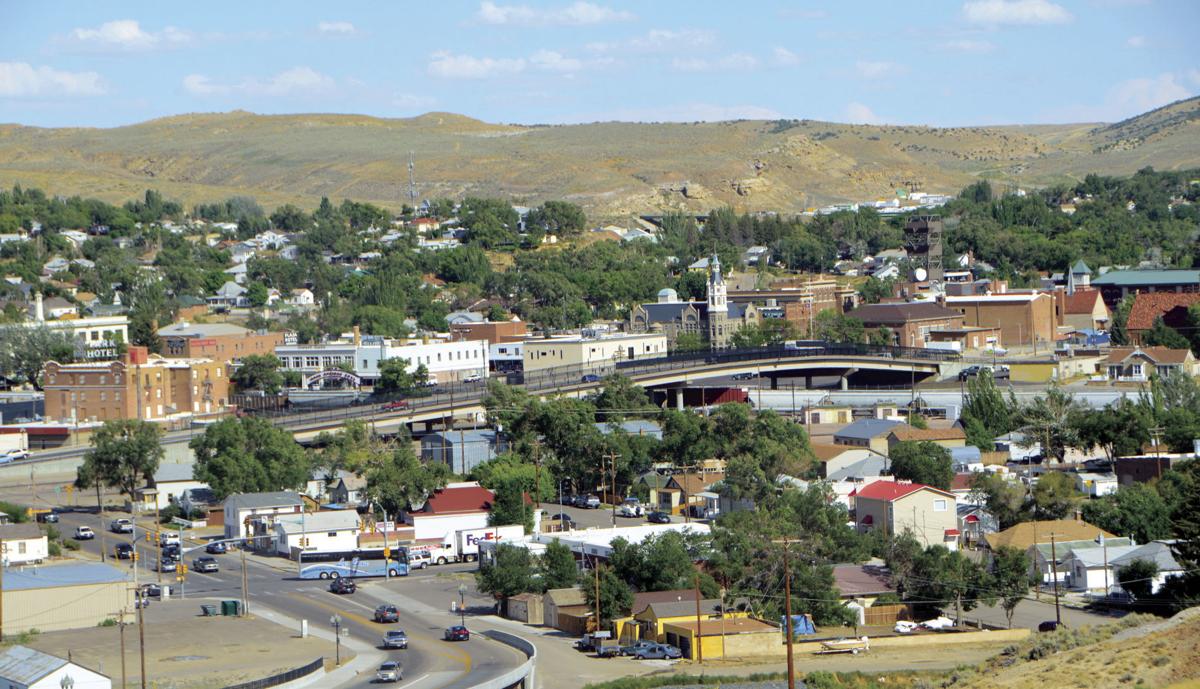 A Rock Springs restaurant has closed for the next two weeks after three of its employees tested positive for the coronavirus.
The Sweetwater County Emergency Operations Center announced two new COVID-19 cases in the county Saturday morning, bringing the county's total to nine and the state's to 255. Three of the county's most recent cases are employees at Santa Fe Southwest Grill in Rock Springs.
The restaurant said it closed "out of an abundance of caution." It had already closed Friday for Easter weekend.
"Shane and I became aware that one of our associates had a family member test positive for COVID-19 approximately a week and a half ago," the restaurant's owners, Cory Gardner and Shane Patterson, posted Saturday morning on Facebook. "Once that happened, that particular associate ceased volunteering at that time and went into home isolation. We continued to operate while implementing standard cleaning and sanitizing procedures. It was later brought to our attention that this associate also tested positive for the virus Thursday evening."
Restaurants in Wyoming are already limited to takeout or delivery options, as ordered by the state health officer.
The county emphasized that there is no evidence of COVID-19 spreading through food preparation.
"Please know there is no reason for panic, or to be afraid to order food from any restaurant in Sweetwater County," said Sara Geffre, environmental health supervisor for the Sweetwater County District Board of Health. "The restaurants follow the Wyoming Food Code, and are inspected twice a year.
"I am a stickler on hand washing, and that is the first thing I do on my inspections. In this crazy time, I would say our restaurants are cleaner than they have ever been, and employees are washing their hands more than they ever have before."
According to the Centers for Disease Control and Prevention, "coronaviruses are generally thought to be spread from person-to-person through respiratory droplets. Currently there is no evidence to support transmission of COVID-19 associated with food."
The Food and Drug Administration says: "Unlike foodborne gastrointestinal (GI) viruses like norovirus and hepatitis A that often make people ill through contaminated food, SARS-CoV-2, which causes COVID-19, is a virus that causes respiratory, not gastrointestinal, illness. Foodborne exposure to this virus is not known to be a route of transmission."
"I am blown away with how serious (restaurants) are taking this and doing everything to ensure safety of their food," Geffre said. "Please continue to support the restaurant/food industry. I am, and will continue to do so."
Sweetwater County health care agencies were notified of the cases Saturday by a private lab. The eighth and ninth cases are males in their late teens and 20s. Both are in good condition and self-isolating at home.
They're linked to the county's sixth and seventh cases, a Green River woman in her 40s and a Green River woman in her 20s, respectively.
Follow managing editor Brandon Foster on Twitter @BFoster91
Concerned about COVID-19?
Sign up now to get the most recent coronavirus headlines and other important local and national news sent to your email inbox daily.