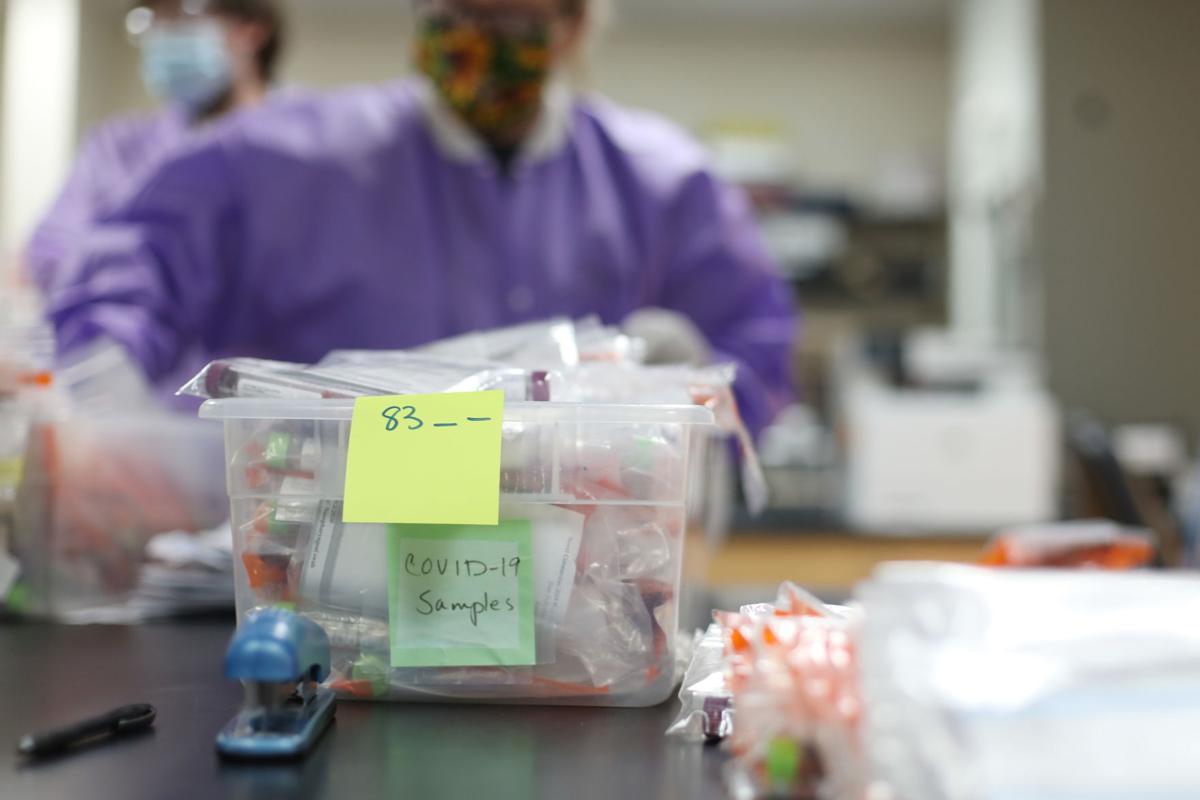 As the Delta variant of the novel coronavirus drives new cases globally, the U.S. Centers for Disease Control and Prevention has reversed course on mask guidance for fully vaccinated individuals.
Citing evidence that vaccinated people can still spread the virus to the unvaccinated, the federal agency last week updated its guidance that people in areas with "substantial" or "high" transmission rates again don masks in public indoor spaces.
Wyoming's top infectious disease expert and state health officer Dr. Alexia Harrist said she too is recommending vaccinated residents wear masks in parts of the state with "moderate to high transmission."
State Health Officer Dr. Alexia Harrist is recommending vaccinated residents in areas with moderate to high COVID-19 transmission wear face masks in indoor public settings.
Both the state health department and the CDC release data showing which counties fall into which risk category, but those maps don't always match up. The Wyoming Department of Health says that's by design.
"Large swings in data makes it difficult to understand the entire picture of what is happening," department spokesperson Kim Deti said. "Our metrics are intended to accommodate that. We don't want to overreact to a small increase in the number of cases or to a small decrease in the number of cases."
The CDC and the Wyoming Department of Health are both basing their analyses off measures provided by former President Donald Trump's White House Coronavirus Task Force, Harrist explained.
Both entities use the same thresholds for the rate of new virus infections and to calculate the percent of tests that are positive. But because of Wyoming's small population, the state made a few customizations to the formulas.
"Instead of calculating case rates and percent positivity over a 7-day period the way CDC does, we calculate those over a 14-day period," Harrist explained via email. "This helps stabilize the metrics. We also take into account the number of active cases, which is especially important for smaller counties where just a few cases can have a large impact on case rates."
She added, "Our metrics may be slower to change than CDC's metrics, but do provide more stability."
In practice, this can result in contradictory guidance from the state and the CDC. For example, the new masking recommendations are based on a community's transmission category, but Wyoming's counties fall into vastly different groups depending on the metrics.
The Wyoming Department of Health's metrics have eight counties experiencing low virus transmission rates, while the CDC would say not a single Wyoming county falls below moderate transmission, with all but four counties seeing a high degree of spread.
Conversely, Wyoming's metrics say just one county — Sublette — has experienced high transmission rates over the last 14 days.
The CDC acknowledges its metrics might be different and suggests residents seek information from local sources "for the most accurate and up-to-date data for a specific county or state."
Follow health and education reporter Morgan Hughes on Twitter @m0rgan_hughes