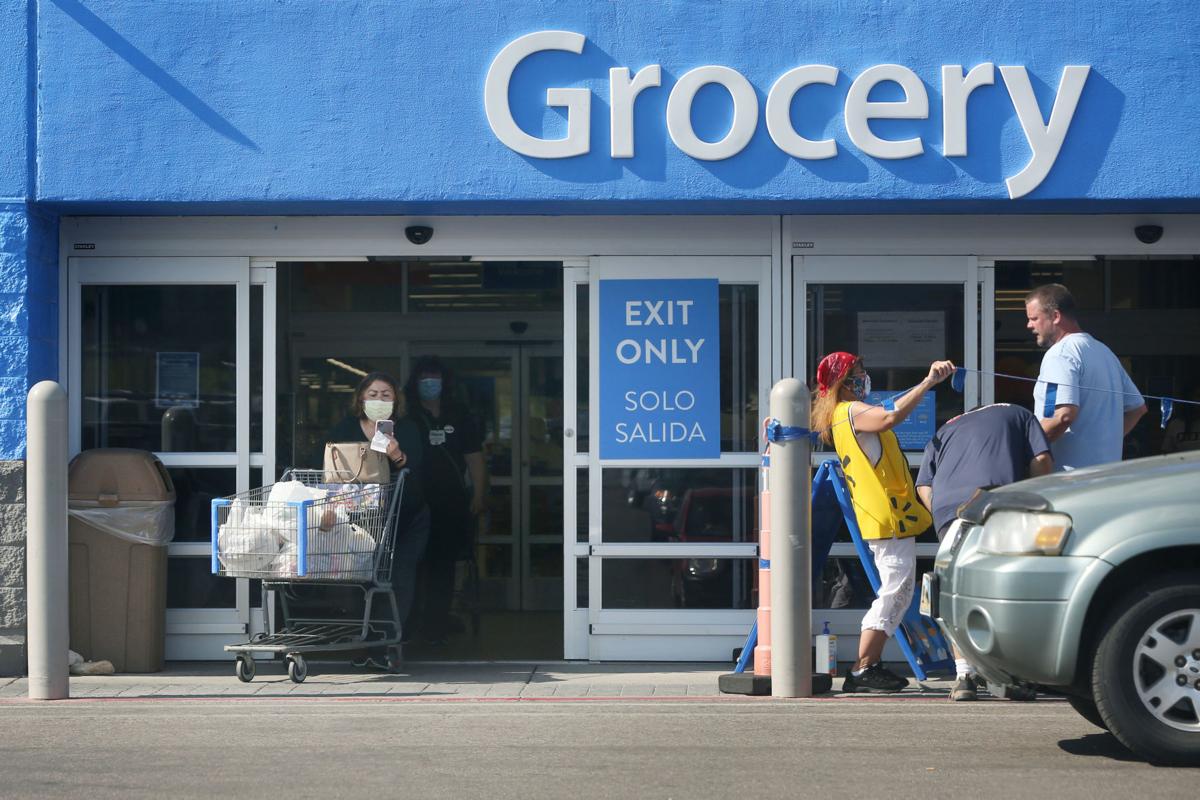 The state of Wyoming will again extend a largely unchanged collection of health orders intended to slow the spread of the novel coronavirus, Gov. Mark Gordon's office announced Tuesday afternoon.
The extension continues Gordon and state health officer Dr. Alexia Harrist's recent trend of preserving current orders but not restricting daily life further. While large swaths of public life had been closed or severely restricted in March and April, the state has been slowly loosening orders since May. Gordon said earlier this month that he had hoped to do away with the orders altogether, but a continuing spike has halted those plans.
The orders now last through Aug. 15.
At a press conference Tuesday, Gordon again noted that the state wasn't shut down — and hadn't been, referring to a shelter-in-place order. But as he has in several recent media appearances, he stressed the need for Wyomingites to take personal responsibility to wear masks, socially distance and practice good hygiene. He said that anyone who's "dead set on making sure our economy falters" shouldn't wear a mask.
The notable difference between these orders and previous iterations is more explicit guidance on schools. While the order allows for brick-and-mortar K-12 schools, community colleges and the University of Wyoming to reopen, it provides guidance on how that process must play out. For one, face coverings must be worn by students and staff — inside and outside of a building — when social distancing isn't possible.
There are exceptions to the face coverings rule: Those younger than 3 years old, for instance, are exempt, as are those with preexisting conditions whose health would be affected by masks; those who speak to or are deaf and hard of hearing; those participating in athletics; or other special education students who can't wear a face covering.
The order also mandates 6 feet of distance during bus trips to and from school and related activities. When that's not possible, the coverings are required.
Though these orders have again been extended, they remain relatively lax, particularly in comparison to other states and even to previous iterations instituted by Harrist. Gordon said he'd spoken with his counterparts — all Republicans, he noted — whose states have faced serious spikes and who have implemented tight restrictions to slow the spread.
"Right now, Wyoming feels pretty good," he said.
There's been a continued spike in coronavirus cases sustained throughout July. Gordon's office said that Wyoming has average 37 confirmed cases per day over the past two weeks; 523 have been identified since July 12. On July 28 alone, the state confirmed 64 cases, the highest single-day total in Wyoming.
Deaths have continued, albeit in much lower numbers than most other areas of the country. A 26th fatality — a Uinta County man hospitalized out of state — was confirmed Tuesday afternoon.
Concerned about COVID-19?
Sign up now to get the most recent coronavirus headlines and other important local and national news sent to your email inbox daily.