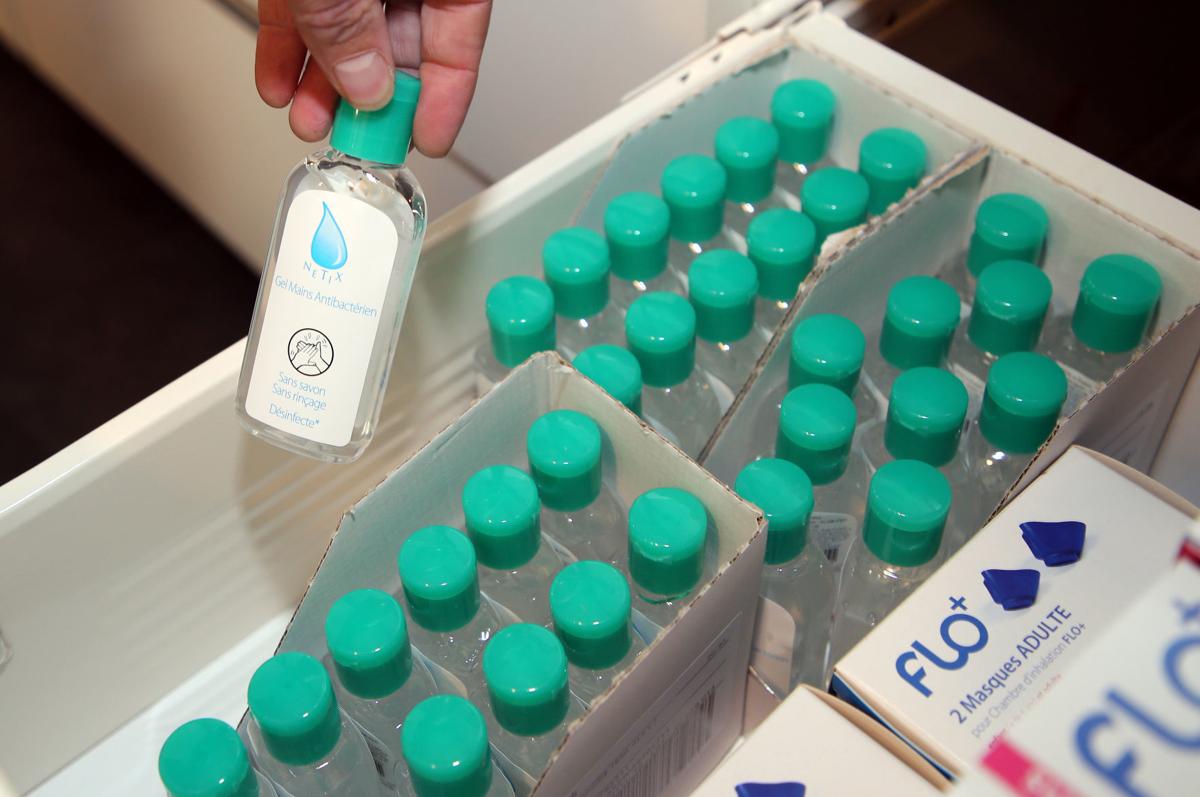 As of the afternoon of April 8, there are more than 397,000 confirmed cases of the novel coronavirus in the U.S., with at least 13,000 related deaths. The number of cases has quintupled in just a week, according to the New York Times, which updates its totals in real time.
In Wyoming, there have been more than 220 cases. 
What is the coronavirus? How does it spread? What are Wyoming agencies and officials doing in response? The Star-Tribune set out to answer those questions.
What is the coronavirus?
The virus colloquially known as the coronavirus causes a respiratory disease called COVID-19. The "coronavirus" designation actually refers to a broader range of diseases that are all part of the same viral family, including the common cold. That's why it's called the "novel coronavirus" or just COVID-19, short for "coronavirus disease 2019."
COVID-19 is a respiratory condition. Patients with the disease may have a fever, shortness of breath or a cough. Those symptoms appear within two weeks of exposure for those who will contract the disease. The disease can be mild or severe. It appears to be more dangerous for older patients.
How does it spread?
Initially, the disease was linked to a market in China. But the disease spread to those who had no contact with that area, leading investigators to conclude COVID-19 could be spread from person to person. The cases in the U.S., for instance, were initially linked to international travel. But an outbreak tied to a nursing home in Washington state indicated community spread here, as well.
The Centers for Disease Control and Prevention believe the disease is spread by people in close contact with one another or by an infected person coughing or sneezing, which spreads the disease to others.
"The virus that causes COVID-19 seems to be spreading easily and sustainably in the community ('community spread') in some affected geographic areas," the CDC wrote.
The disease is new, so officials and researchers are still trying to fully understand it. Earlier this week, the World Health Organization recommended "airborne precautions" for medical workers after a study showed the virus can survive in the air under certain conditions. 
"The coronavirus can go airborne, staying suspended in the air depending on factors such as heat and humidity," CBNC wrote, citing world health officials.
Isn't is just like the flu?
There are some similarities between influenza and COVID-19. Both are caused by viruses. Both have similar symptoms. The majority of people who contract both will recover. Once a person gets ill with either COVID-19 or the flu, there's no cure or antibiotics that can swiftly get rid of the infection. Both are also spread in similar ways.
The similarities end there. COVID-19 is much deadlier than influenza. A top infectious disease expert told Congress last week that COVID-19 is 10 times more lethal than the flu.
COVID-19 is a new disease, and scientists don't know nearly as much about it as they know about the flu. There is no vaccine for COVID-19, as there is with the flu. No treatment like Tamiflu exists for it to lessen the symptoms. 
COVID-19 is more contagious than the flu. Its symptoms last longer, and the incubation period -- when a person first gets infected and when they start having symptoms --  is sometimes two weeks. As much as 20 percent of those who are infected will require hospitalization. 
COVID-19 is not from the same family of viruses as the flu. It is not the flu.
What can I do to protect myself?
The CDC recommends avoiding contact with anyone who has symptoms or has traveled to the hardest-hit areas, like Italy, China or South Korea. Don't touch your face, and stay home if you're sick. If you're an employer, allow your sick employees to stay home. Cover your face with a tissue or something similar when you sneeze or cough. Disinfect frequently.
As the virus has spread, health officials -- in Wyoming and everywhere else -- are strongly recommending social distancing, which means minimizing your contact with people. President Donald Trump seemed to endorse it, too, tweeting "SOCIAL DISTANCING" on Saturday night. Health officials in Casper on Tuesday said people should limit their trips to the grocery store and how many people they bring with them on errands and outside of the house.
People should keep six feet of space between them and other people. In an effort to curb socializing, several states moved to close bars and restaurants. Health officials say distancing is something everybody can participate in.
Who's most at risk?
While it appears that most people can contract the disease, most will not die of it. The most at-risk populations are the elderly and those with chronic conditions, particularly those that have weakened one's immune system. 
According to a study in the medical journal Lancet published March 16, COVID-19's mortality rate worldwide is higher than 3 percent. That number is controversial and varies from country to country and study to study, but just about everyone agrees the disease is most deadly for the elderly.
Where can I learn more?
Health sources, including state and county health departments in Wyoming, have regularly sent out updates, both to the state and to individual medical providers. The CDC's website has expansive information that is updated frequently. So, too, does the state Health Department. News outlets such as the New York Times and the Guardian have regularly updating live blogs. Stick to news outlets that quote experts from the CDC or the World Health Organizations, rather than outlets that quote non-experts. 
How do I get tested?
In Wyoming, you could request a screening by your doctor, who would then forward it to the state lab for testing, according to the Health Department. There are other labs that could do the testing. The state's lab won't charge to run the test, though that's not say to say your medical provider won't charge for providing it.
To be clear: Testing in Wyoming is broadly not available to anyone who wants it. Test kits are limited, so patients must meet a variety of criteria. Generally speaking, a patient must have been exposed to the disease by traveling to a COVID-19 hot spot, or the patient must have been in close contact with a person confirmed to have the disease. 
Concerned about COVID-19?
Sign up now to get the most recent coronavirus headlines and other important local and national news sent to your email inbox daily.