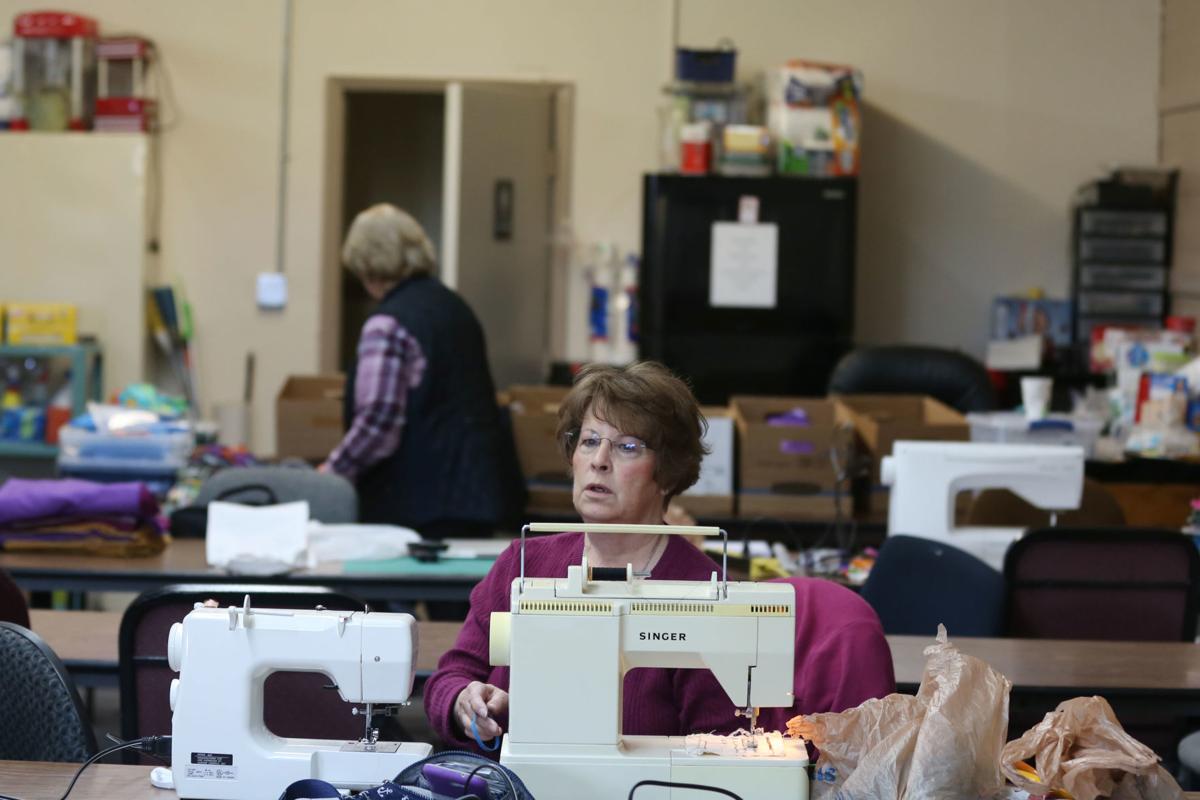 The situation surrounding the coronavirus outbreak continues to develop quickly. To keep you up to speed, the Star-Tribune will update this page throughout the weekend with the latest news regarding coronavirus in Wyoming.
The numbers:
Confirmed cases in Wyoming: 200
Fully recovered patients: 50
Tests completed in Wyoming: 3,412 (as of Sunday morning: 2,331 at Wyoming Public Health Laboratory, 1,080 reported to state by commercial labs, one at CDC lab)
Our resources:
Latest updates:
200th case
5 p.m. Sunday
Three more cases were confirmed Sunday night — one in Laramie County (44), one in Lincoln County (3) and one in Teton County (40) — pushing the state's total to 200.
The state eclipsed 100 cases Tuesday. It was the slowest to 100, but Alaska still has yet to hit 200 cases. Wyoming is the only state without a confirmed COVID-19 death, and it ranks 31st in cases per 100,000 people, according to the New York Times (not including territories or the District of Columbia).
Shrine Bowl canceled
2:14 p.m. Sunday
The 47th Wyoming Shrine Bowl, held each year at Natrona County High School's Dick Cheney Alumni Field, has been canceled because of the coronavirus pandemic. 
"The overall well-being of our communities remains on the forefront of our minds as we weather these uncertain times," executive director Frank Selby said in a news release. "This game is made possible not only by our athletes but also by the generosity of local businesses and families that pledge support year after year. In addition to potential risks that linger as game time nears, we cannot in good conscience ask for financial support from communities as they are left reeling in economic effects associated with the outbreak. I strongly encourage everyone to continue your patronage and support our local businesses as much as possible."
Next year's Shrine Bowl is set for June 12, 2021 in Casper.  
Money that businesses and participants submitted for the game will be returned within 30 days, and checks submitted will not be deposited.
SageWest devotes surgery floor to COVID-19
12:52 p.m. Sunday 
Details on new Lincoln County case
11:36 a.m. Sunday 
11 cases added, one subtracted
10 a.m. Sunday
The state's total number of cases rose 10, to 197. One more patient has fully recovered; there are now 50 such patients, just over a quarter of all affected.
Crook County became the 18th Wyoming county to have a known case Sunday morning. Only Big Horn, Hot Springs, Niobrara, Platte and Weston counties remain without one.
Nine more case tied to Lander assisted-living center
2:35 p.m. Saturday
Another nine cases of coronavirus were reported in Fremont County on Saturday morning. Now, officials there say all of those cases can be tied to the Showboat Retirement Center, an assisted-living facility in Lander. Testing of all remaining residents and staff has been ordered.
There have now been 36 cases in Fremont County.
21 new cases identified
10:39 a.m. Saturday
Nine new cases were reported in Fremont County. Other counties that saw new cases include: Laramie (2), Teton (4), Natrona (2), Sheridan (1), Campbell (1), Sweetwater (1) and Uinta (1).
One bit of bright news: The number of recovered patients jumped as well, from 37 to 49.
UW medical supply drive nets 33,000 gloves
9:40 a.m. Saturday
The school says its Wyoming Technology Coronavirus Coalition collected:
33,390 gloves
529 N95 masks
282 other masks
123 safety glasses/goggles
118 gowns
multiple containers of wipes, disinfectants and hand sanitizer. 
"We received much more interest and donations than we had anticipated from the UW and Laramie communities," Lars Kotthoff, an assistant professor in the UW Department of Computer Science and a WTCC member, said in a statement.
Science Zone offers virtual field trips
9:28 a.m. Saturday