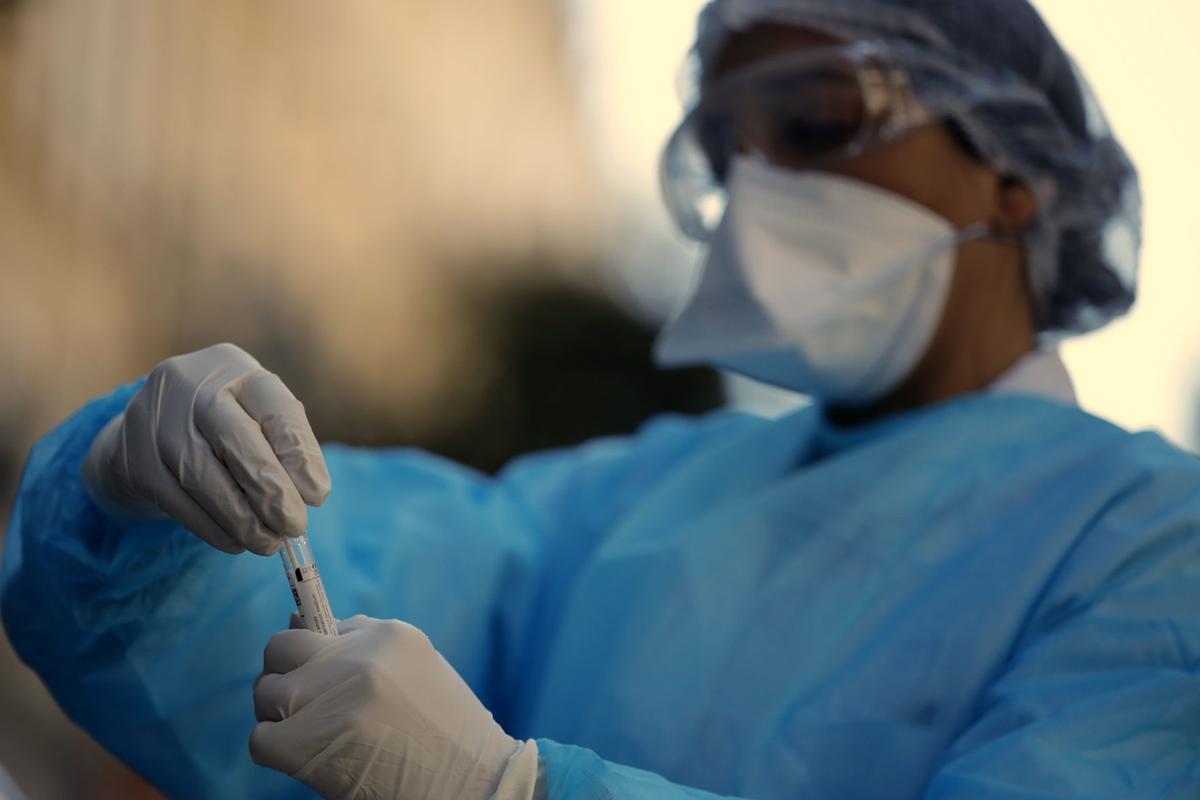 The situation surrounding the coronavirus outbreak continues to develop quickly. To keep you up to speed, the Star-Tribune will update this page throughout Monday with the latest news regarding coronavirus in Wyoming.
The numbers:
Confirmed cases in Wyoming: 29
Tests completed in Wyoming: 680 (as of 4 p.m. Monday: 532 at Wyoming Public Health Laboratory, 147 reported to state by commercial labs, one at CDC lab)
Our resources:
Latest updates:
New Natrona County case
8:43 p.m. 
The patient and immediate household members are now self-quarantining at the recommendation of health officials, the department said.
"The Casper-Natrona County Health Department is diligently working to complete thorough contact tracing on any positive cases identified in Natrona County," the Casper-Natrona County Health Department announcement stated. "This process includes interviewing the positive patient, gathering travel history or possible places of exposure, and identifying and reaching out to any possible contacts as soon as possible. We assure you, we are working rigorously to identify and locate anyone else who may be ill or at risk from exposure and recommend they take the necessary precautions."
7:41 p.m. 
Coronavirus concerns have severely hurt blood donation numbers, blood center Vitalant says. A quarter of anticipated donations in March have disappeared.
Through the end of June, Vitalant has had over 1,400 blood drives canceled, resulting in nearly 41,000 uncollected blood donations.
The blood center recommends that those who are healthy and able schedule an appointment to donate in the near future. Call 307-237-2328 in Casper to do so (or 307-638-3326 in Cheyenne).
FEMA and the Centers for Disease Control and Prevention encourage people to donate blood, even as coronavirus worries keep many at home. Blood drives should not be considered gatherings, Vitalant said. 
"Donating blood is a safe process and people should not hesitate to give. Blood drives have the highest standards of safety and infection control," Pete Gaynor of FEMA said in Vitalant's announcement. "... Just as the social distancing guidance recommends that it's okay for people to leave home for necessities like groceries, or a doctor's visit, or the pharmacy—donating blood is a necessity." 
Sick people should not give blood, as centers do not test for the new coronavirus.
Updated coronavirus map
7:20 p.m.
While the map's colors still reflect how hard each county has been hit by COVID-19, we've added dots to each county that show how much testing it is doing — all according to state data.
Same as before, hover over each county to see how many cases have been confirmed there. To see the number of samples a county has submitted to the state lab, hover over its county seat.
Gordon among those seeking more federal funds
6:30 p.m.
A left-leaning think tank also supports increasing the amount given to states.
County cautious, despite recovered patients
6:07 p.m.
While Fremont County became the first county in the state to announce it has coronavirus patients who have fully recovered, leaders there are urging caution to stop its spread.
The two Wind River tribes have asked all of their members to self-isolate, regardless of symptoms. 
More orders coming?
5 p.m.
Gov. Mark Gordon floated the idea of issuing more orders to stem the spread of coronavirus in his state.
He said there was a possibility he would roll out new orders in the coming days, though he didn't elaborate on what those might be.
In recent days, state and local leaders across the country have closed schools for the rest of the year and issued shelter-in-place orders, effectively clearing the streets. The governor said he's not currently considering a shelter-in-place order for Wyoming.
Neighbors step up to plate
4:51 p.m.
It's no secret that masks have been in short supply nationwide. To help with the drought, some Casperites are donating masks to medical professionals, while others are creating new ones.
Governor announces new cases
4:04 p.m.
Gov. Mark Gordon said in his Monday afternoon news conference that there were 28 confirmed cases of coronavirus in Wyoming — two more than had been reported to that point.
Shortly after, the Wyoming Department of Health updated its website to reflect two new cases: one in Laramie County and one in Carbon County. The website notes that the new Carbon County patient's residence has "not yet fully (been) verified."
City Council session to be remote
3:47 p.m.
Casper City Council will hold its Tuesday work session remotely, and it will not be physically open to the public or media.
The meeting will be done via web conference, and "many" members of the council will video in themselves to practice social distancing.
The meeting can be watched via YouTube or on cable channel 192. There's no public comment at work sessions, but questions can be sent to the council at CouncilComments@casperwy.gov before the work session.
The announcement did not say whether the change would apply to future council meetings.
More details on first NC patient
3:18 p.m.
The patient, who has not been identified, tested positive after being examined at a Wyoming Medical Center facility. Health officials at a Monday press conference did not identify which clinic, but WMC has established a respiratory and coronavirus-specific clinic, which has tested more than two dozen people for COVID-19 and had seen more than 500 patients within days of its opening last week.
The county has submitted 83 tests to the state lab. Sixty-six have returned negative, one has been positive and 16 are still waiting a response.
State Health Department tells me this woman -- in her 50s, self-quarantining at home -- works in health care but not in a direct care setting. This is one of several patients in Wyoming who work in the health care industry. https://t.co/qY3HcPqUWR

— Seth Klamann (@SethKlamann) March 23, 2020
County holds presser
3 p.m. 
State's biggest district preps remote plan
2:32 p.m. 
Laramie County School District 1 is preparing to have students learn remotely if school closures extend beyond April 3.
Pre-kindergarten through sixth graders will focus on English/language arts and math, and "teachers will embed other disciplines when possible" according to an announcement.
Teachers will streamline standards for older students. Electives will be taught "in a creative manner," the district said.
"This week, teachers will be reaching out to families using the Remind App. Students will be invited to refresh their learning beginning with lessons they were working on before the closure," the statement said.
Remote methods may include online instruction, learning packets, phone calls, videos and more. Families without access to technology will receive paper copies.
The new plan starts April 6, if schools haven't reopened by then. A state order last week required all schools close until at least April 3.
"While this remote learning plan could proceed through the end of the year, we will consider it a bonus if we can get our students back in schools sooner," Superintendent of Schools Dr. Boyd Brown said in a statement. "Know that the district's administration, teachers and staff members miss having contact with our students."
Tribes ask all members to self-isolate
1:49 p.m. 
Two patients recover
12:34 p.m. 

The County has had the most coronavirus cases in Wyoming, with almost all of them linked to a Lander assisted-living center.
Symphony postpones season
12:24 p.m. 

The Wyoming Symphony Orchestra has postponed the rest of its concerts and community outreach programs for its season. The April 18 Suffragette Symphony concert will be part of the 2020-21 concert season with dates to be announced in June. Those who already have tickets for the concert can use them for the new date.
The symphony office is closed but phone lines are open at 307-266-1478.
"If you had tickets to our March 14th concert, please consider donating your tickets to help us survive the financial impact of this crisis," Executive Director Rachel Bailey said in a statement. "If requested, we will trade your March 14th concert tickets for a concert during the 20-21 concert season."
We want to hear from you
12:13 p.m. 

The federal government has put restrictions on visitation at nursing homes. Do you have a loved one who lives in a nursing home or assisted-living facility? Star-Tribune reporter Seth Klamann is working on a story about the impact these restrictions are having on residents and their families.
Mills police takes protective steps
12 p.m. 
Wyoming Community Foundation aims to help nonprofits
11:15 a.m. 

The foundation expects money to be available much more quickly than through its normal grant application processes.
"We will have a shortened, very simplified application up on the website by the end of the week," said Micah Richardson, foundation director of programs and communications. "Generally, our application cycles have deadlines of June 15 and Dec. 15, and we still are encouraging groups to apply for those, but if you need the money now, use the shortened application."
Examples of nonprofits who may need emergency funding include but are not limited to food banks, shelters, mental health organizations, child and after school care.
Arby's still offering drive-thru
10:41 a.m. 

Arby's locations in Casper and Cheyenne will still over drive-thru service, the chain announced Monday. Dine-in operations for restaurants in Wyoming have been closed until April 3.
Arby's will offer five sandwiches for $10 today, it says.
WMC telehealth begins
8 a.m. 

Wyoming's respiratory symptom screening hotline opened this morning. It can be reached at 307-233-7288, 8 a.m. to 5 p.m. Monday through Friday.
You should call the telephone hotline if you are experiencing respiratory illness symptoms such as fever, cough, sore throats, nasal and chest congestion. You will be rerouted to a WMC health care provider. That first provider will screen the patient for potential COVID-19 symptoms. If needed, the patient will then be set up for a telehealth appointment with another provider — either at the COVID-19 clinic or elsewhere within WMC — or an in-person visit to the clinic.
Those telehealth appointments will feature the provider talking to the patient via a video app. Previously, those apps had to be secure — FaceTime, for instance, normally wouldn't have been acceptable. But in light of the growing COVID-19 crisis, the federal government eased those telehealth restrictions earlier this week. While WMC is still studying what those changes mean, it should allow providers to communicate with patients on a variety of more standard video apps — potentially including FaceTime.
During that initial phone call, if a patient's in significant medical distress — if they're having trouble breathing, for instance — they may be directed straight to the emergency room. Generally, hospital and county health officials have urged people who have a fever, a cough or shortness of breath not to immediately report to the ER, unless they're struggling to breathe. That's the point of both the respiratory clinic and the new telehealth program.
How does Wyoming's response compare?
6 a.m. 

Wyoming has been among the least aggressive states in responding to the coronavirus, something that can be chalked up to a variety of factors.
The state's first case of COVID-19 was not confirmed until March 11 and, as of Monday morning, just over 26 cases had been reported statewide: one of the lowest caseloads in the country. However, with a lack of widespread testing — and few restrictions on travel in place — it becomes increasingly difficult to isolate and track the illness. One of Wyoming's first cases, in Sheridan County, was sourced to one individual with a history of domestic travel. Several other cases have been tied to spread within their communities.
While creativity from governors in implementing policy can help to slow the spread of a virus, Meryl Chertoff, executive director of Georgetown Law's Project on State and Local Government Policy and Law, said that in dealing with a national pandemic, the country is only as strong as its weakest link — one of the reasons states like New York, New Jersey, Pennsylvania and Connecticut entered into a multi-state compact to limit travel and close certain facilities operating within each of their borders.
"It's a shared burden right now, and there should be no sense in any state that you're insulated because you're rural or low-population," Chertoff, a former legislative affairs officer at the Federal Emergency Management Agency, told the Star-Tribune.
Have a question about coronavirus that you want answered? Send us an email at editors@trib.com.
Coronavirus in Wyoming: A look at the first week
Closing 3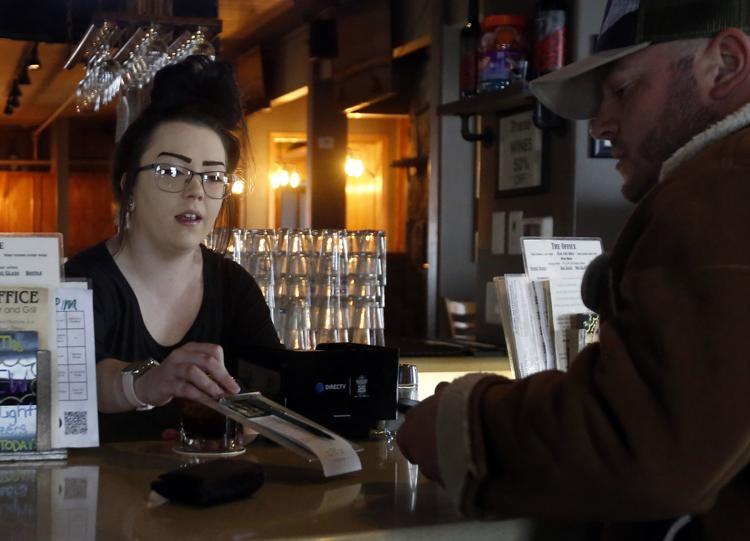 Pick-up order at HQ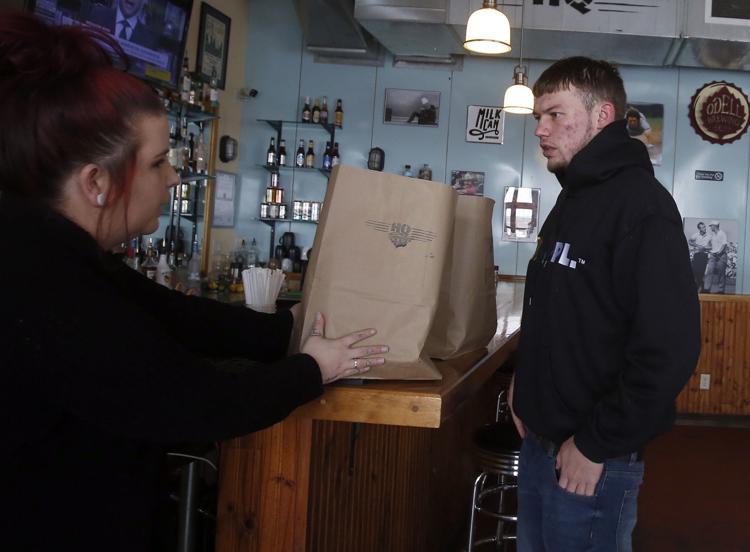 Wyoming Medical Center clinic Andy Dunn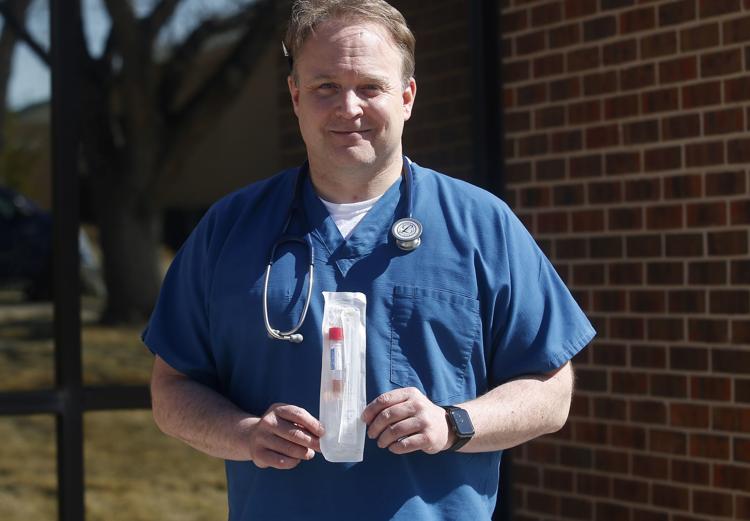 Wyoming Medical Center respiratory clinic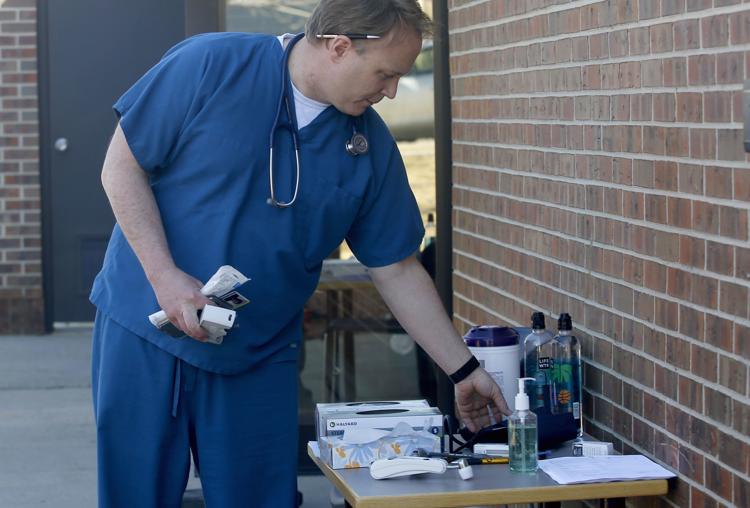 COVID-19 response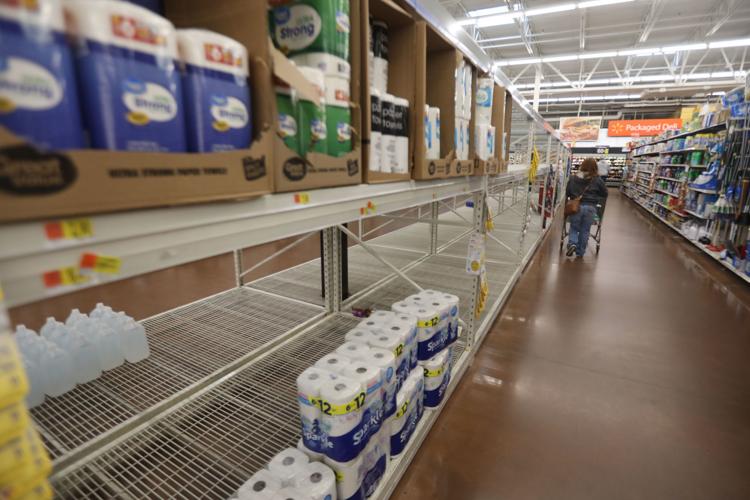 Press conference 5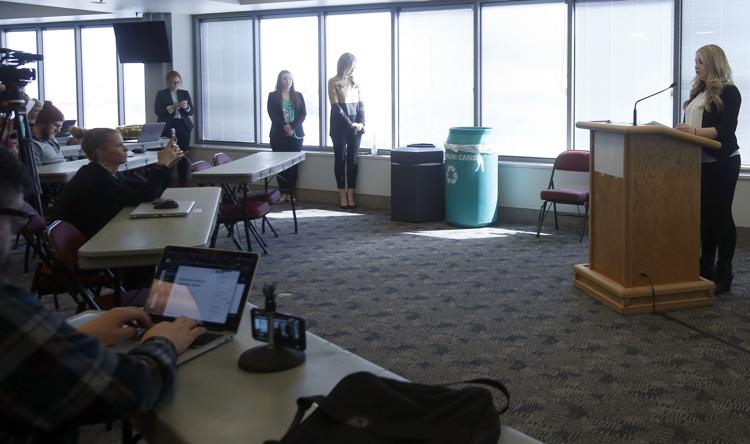 Respiratory clinic
Press conference 3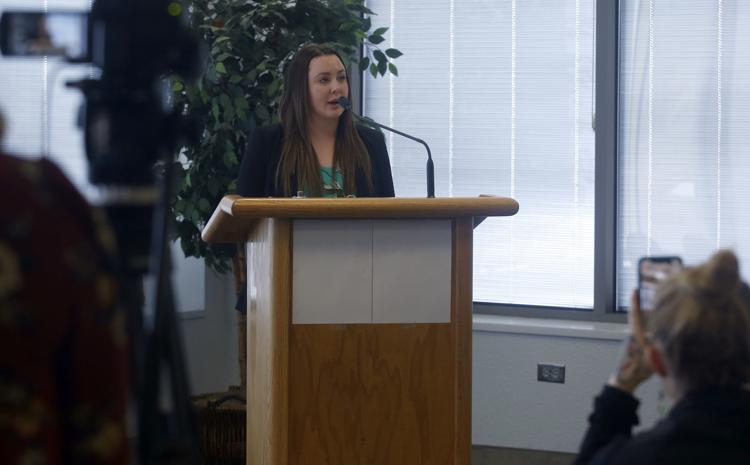 Respiratory clinic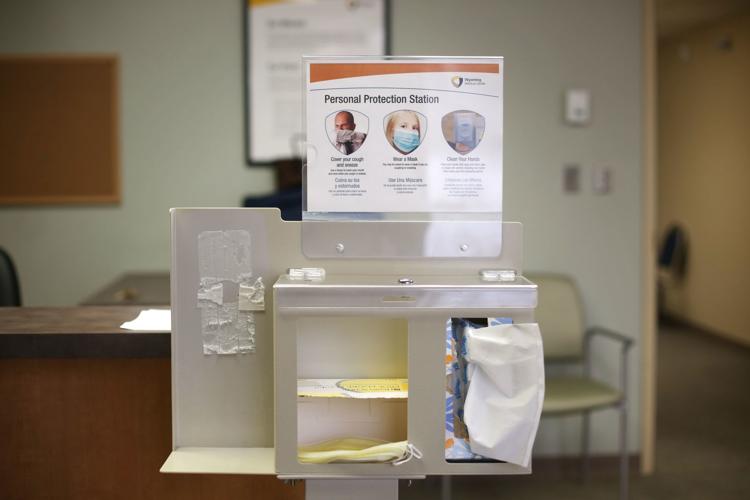 Briefing 5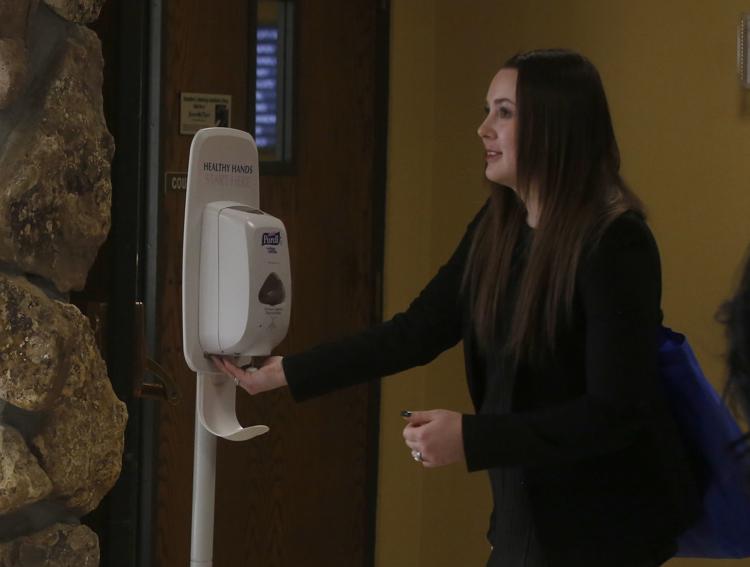 Briefing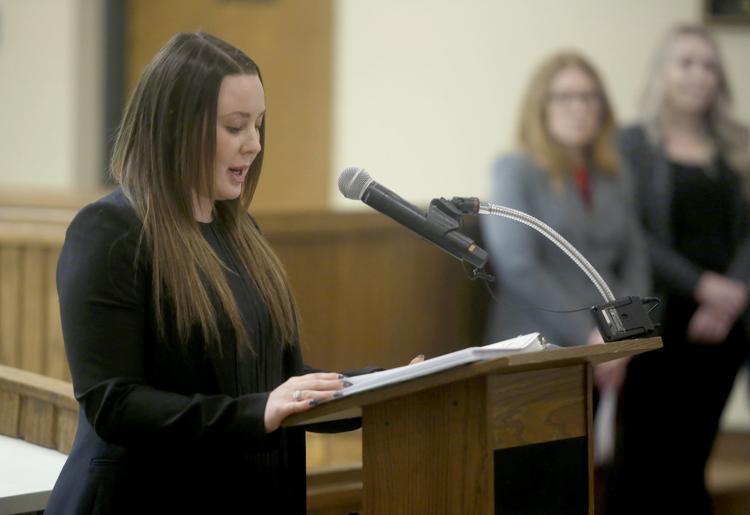 COVID-19 Press Conference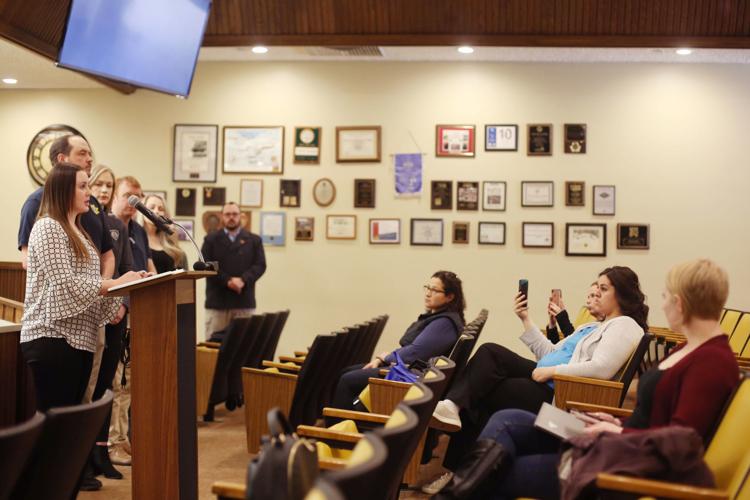 Respiratory clinic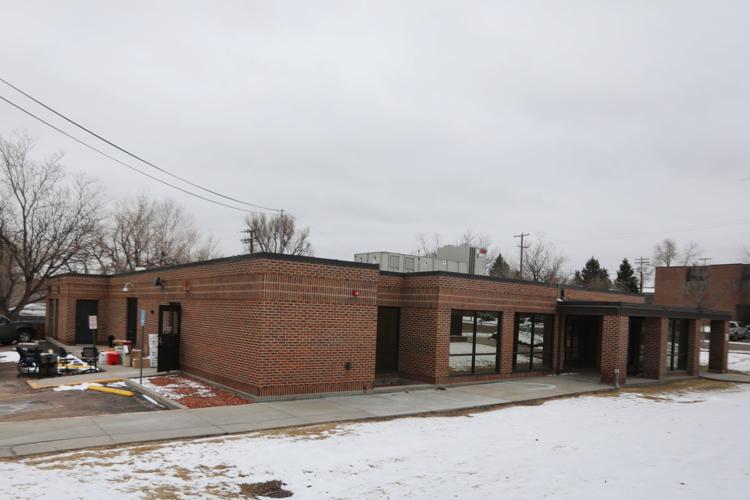 Respiratory Clinic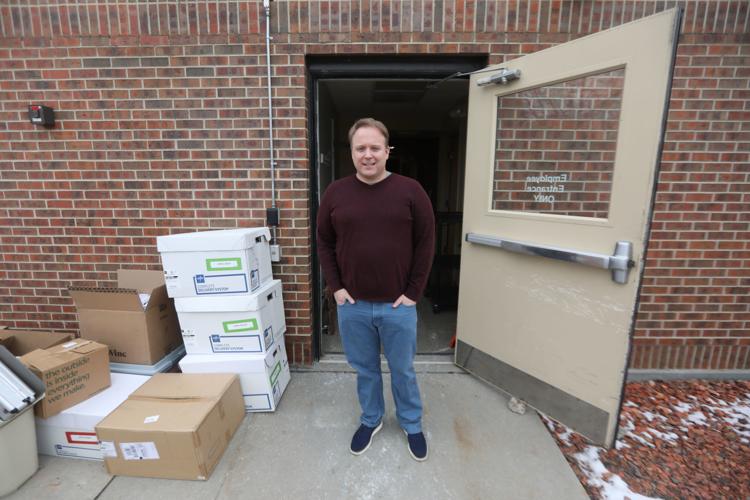 SageWest in Lander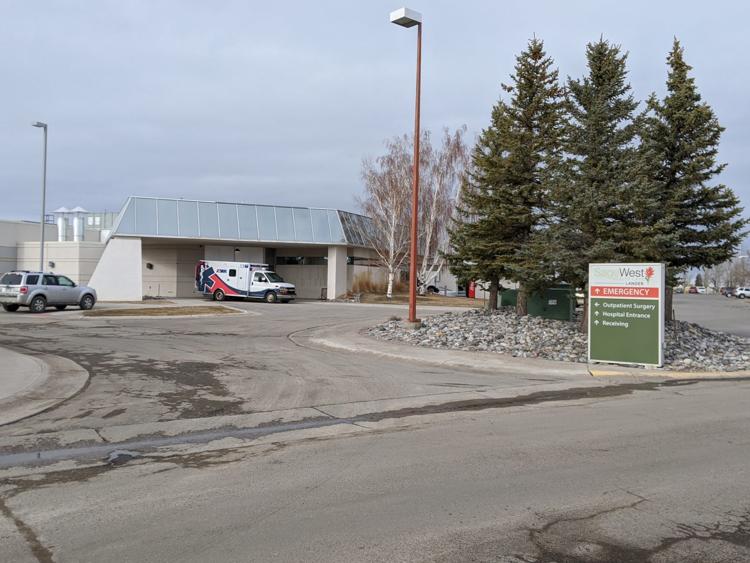 Showboat Retirement Center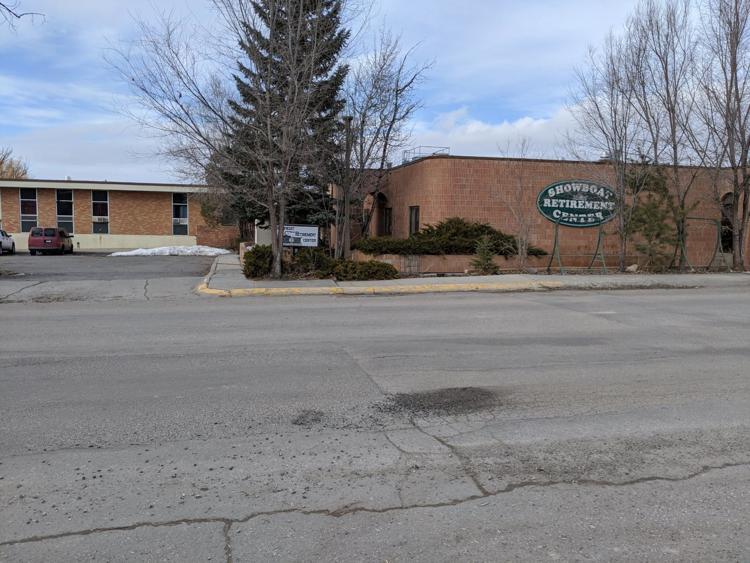 COVID-19 response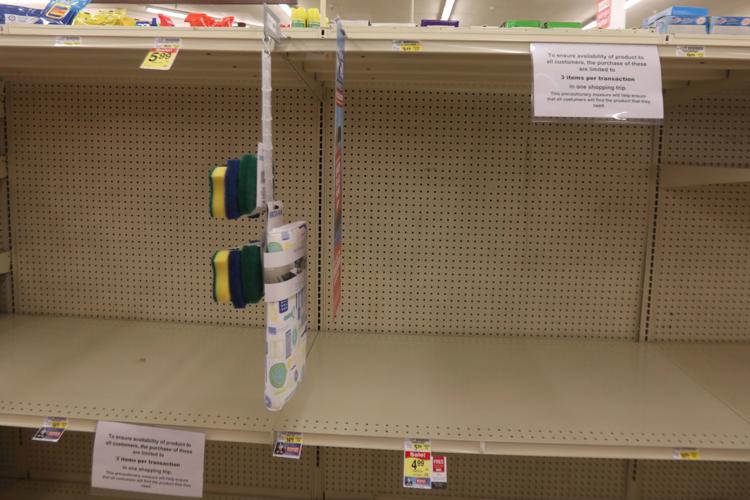 COVID-19 response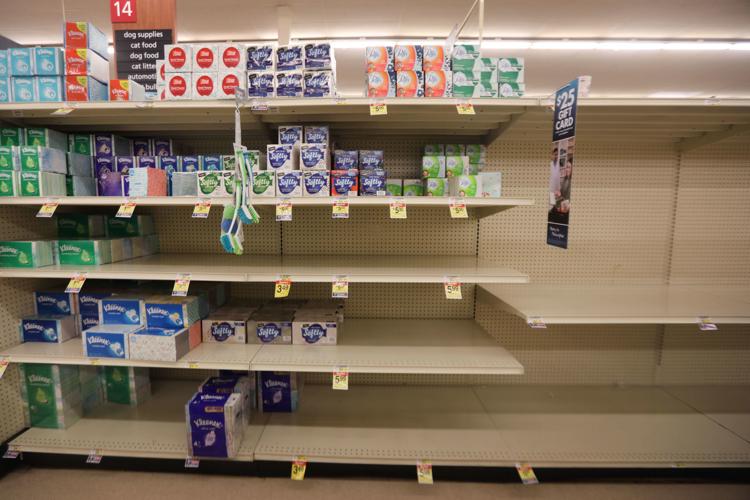 COVID-19 response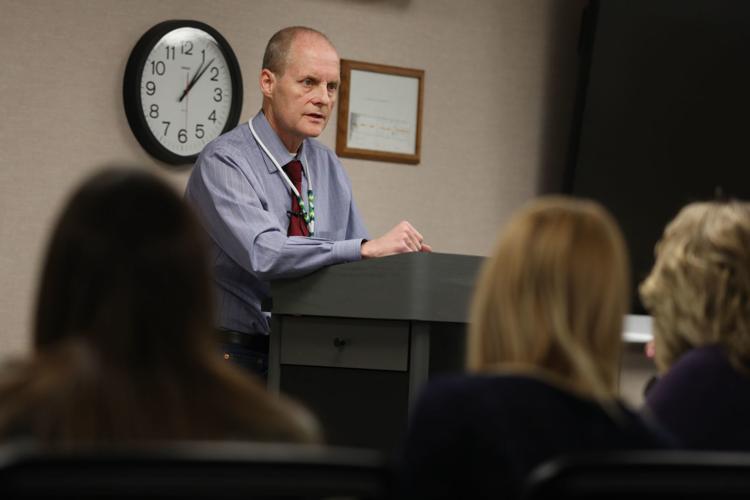 COVID-19 response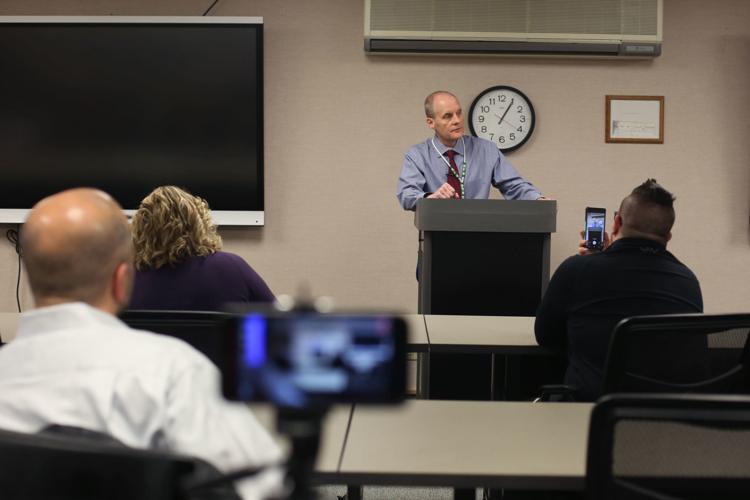 COVID-19 closure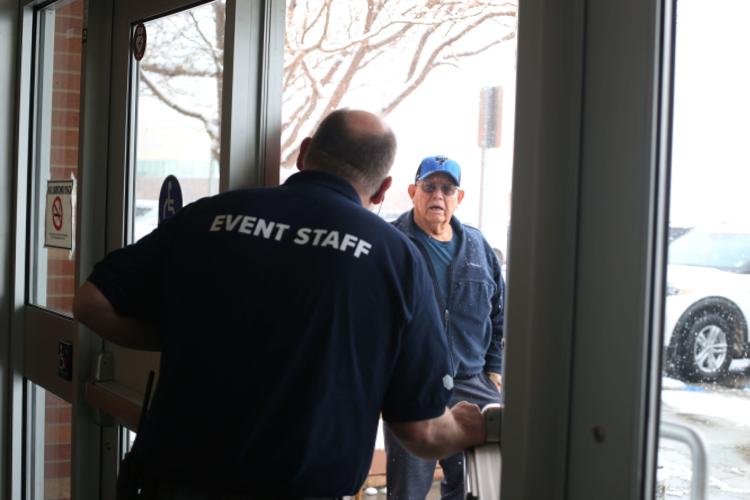 COVID-19 closure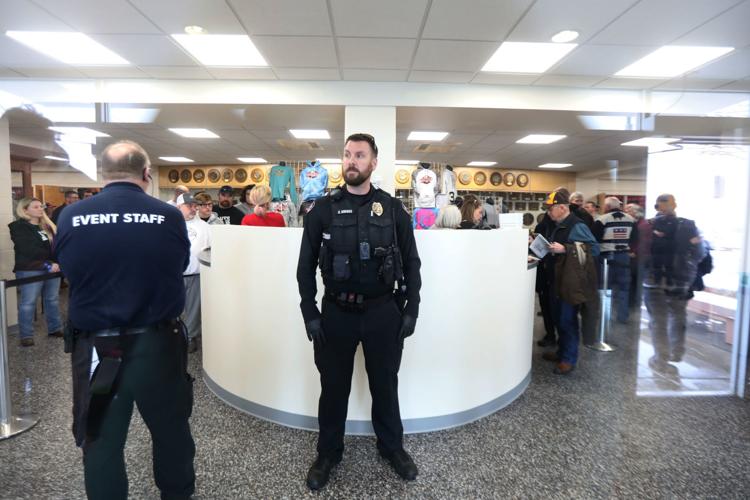 COVID-19 closure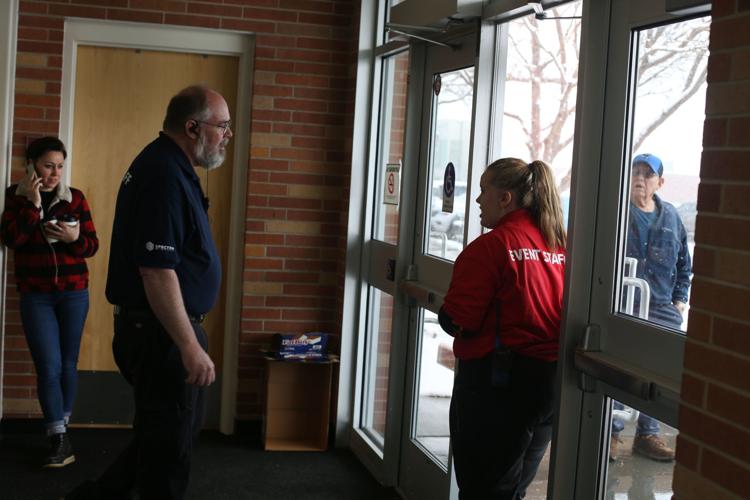 COVID-19 closure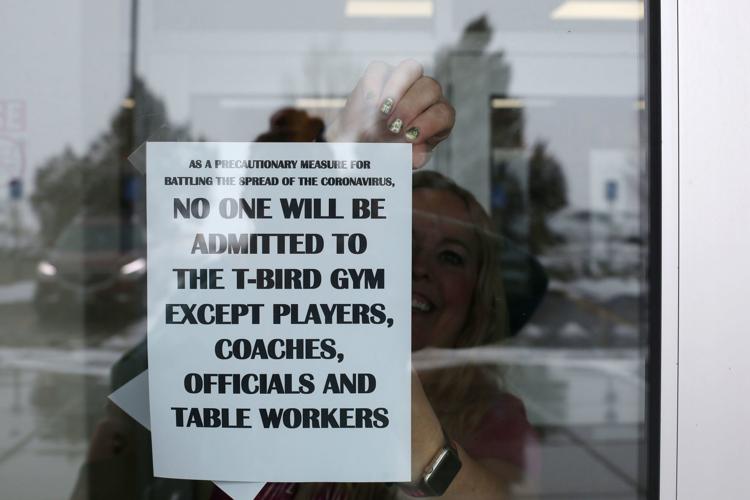 Covid 19 Press Conference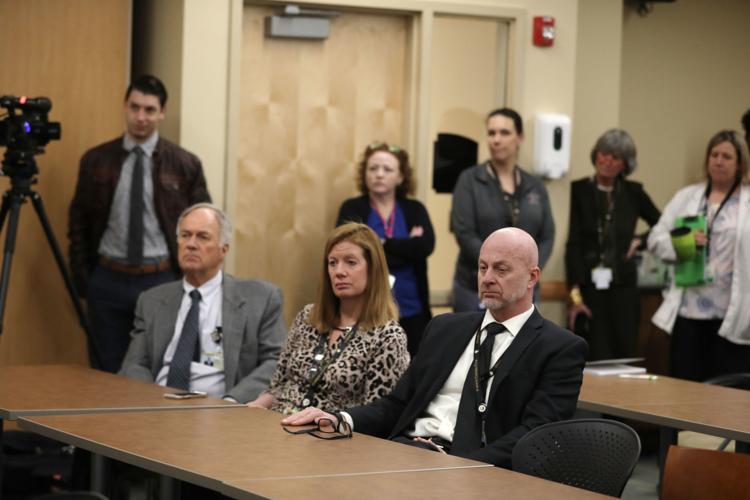 COVID-19 Press Conference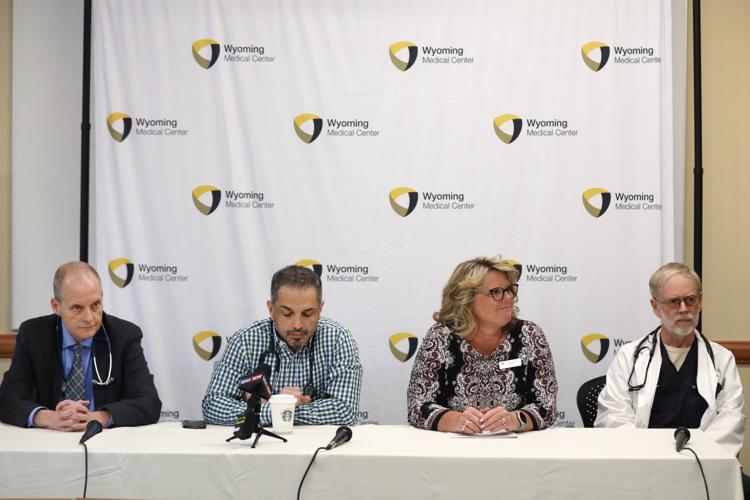 COVID-19 Press Conference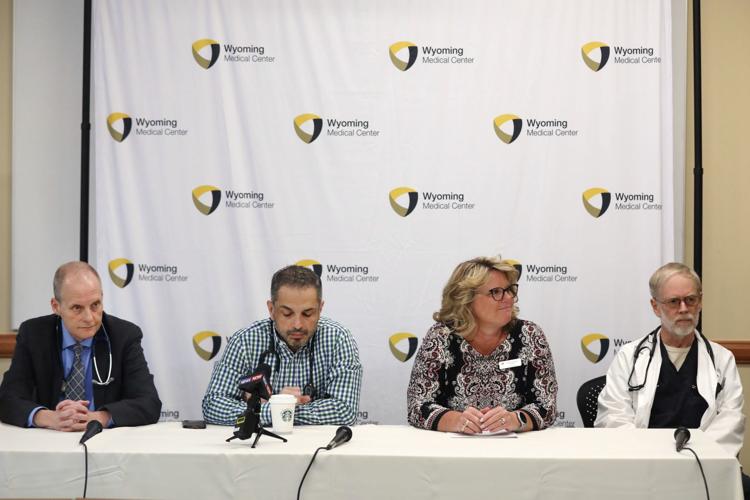 Covid 19 Press Conference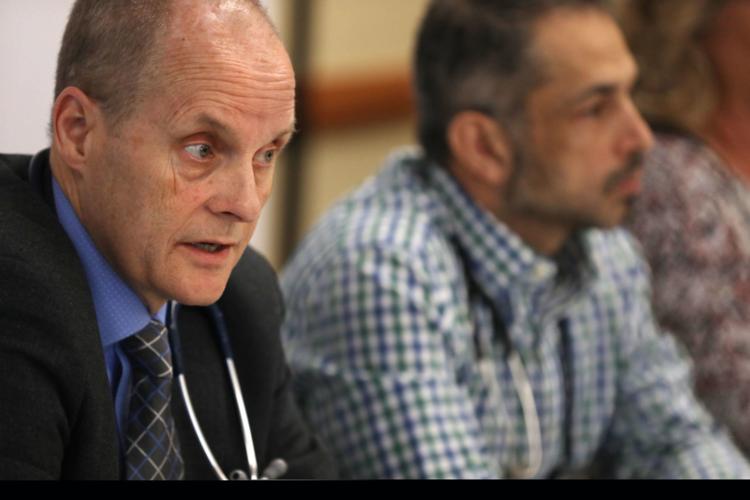 Mark Gordon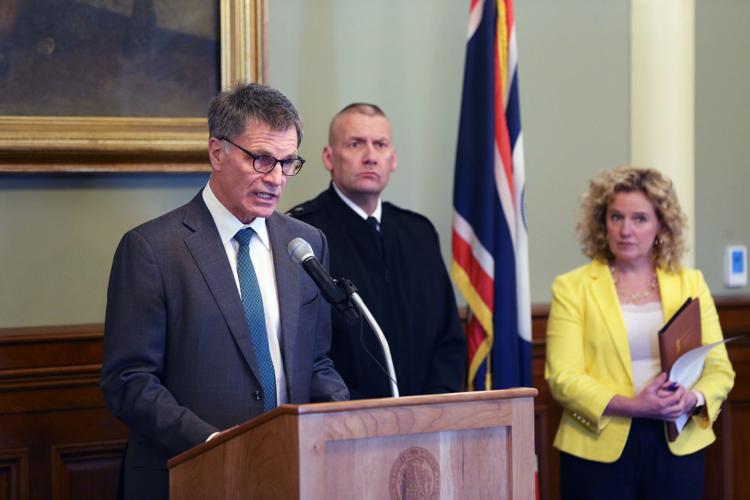 Closed sign at The Office Bar and Grill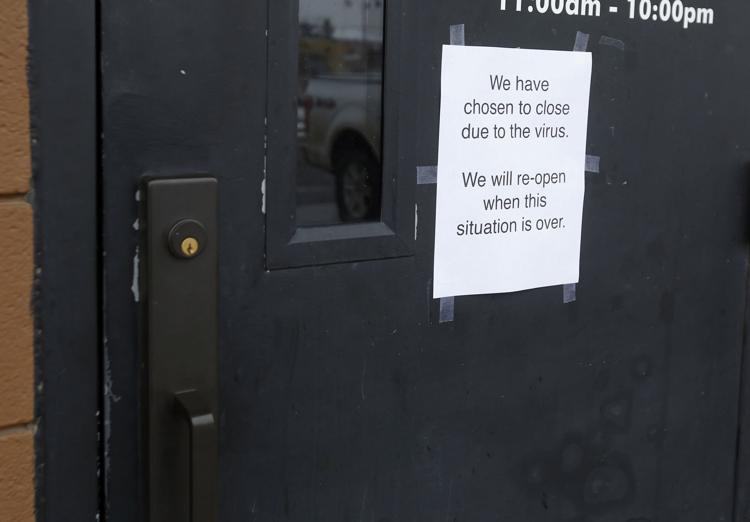 Concerned about COVID-19?
Sign up now to get the most recent coronavirus headlines and other important local and national news sent to your email inbox daily.