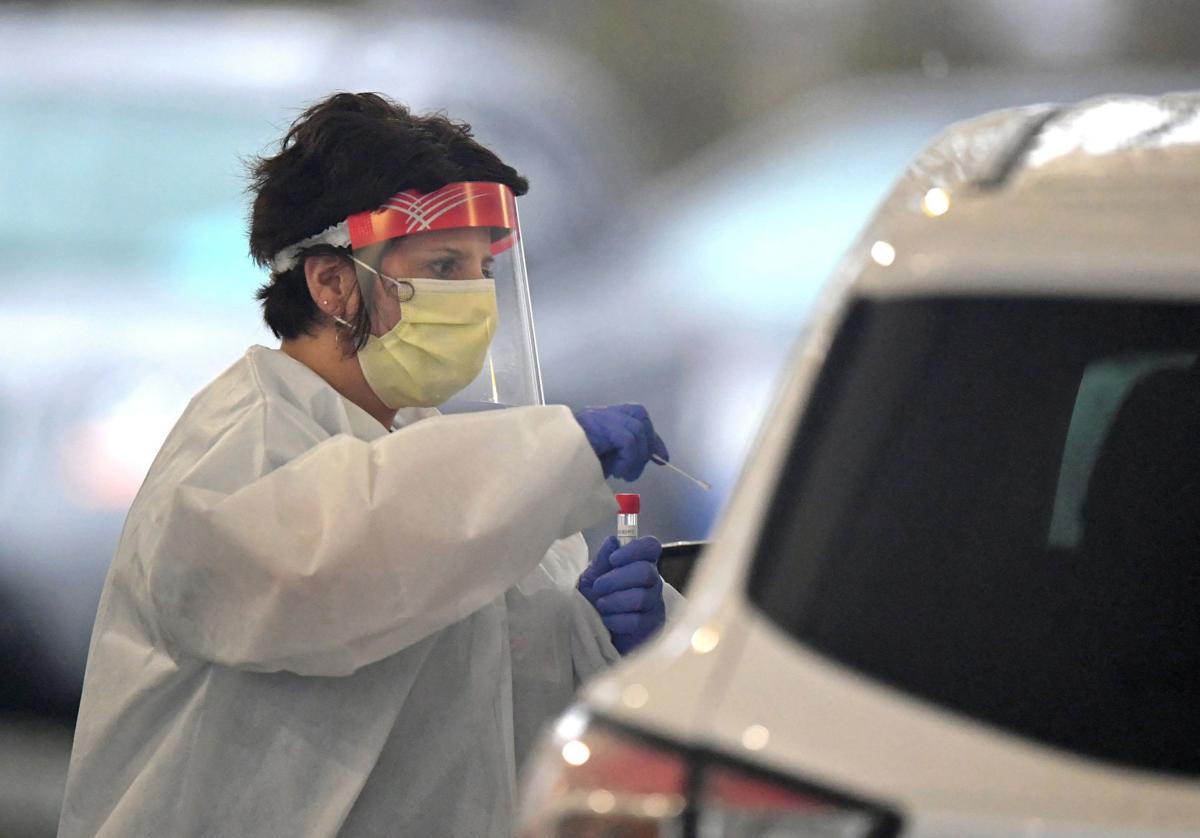 The situation surrounding the coronavirus outbreak continues to develop quickly. To keep you up to speed, the Star-Tribune will update this page throughout Friday with the latest news regarding coronavirus in Wyoming.
Confirmed cases in Wyoming: 22
Tests completed in Wyoming: 366 (as of 3 p.m. Friday: 274 at Wyoming Public Health Laboratory, 15 reported to state by commercial labs, one at CDC lab)
Albertsons announces 'appreciation pay'
8:14 p.m.
Grocery chain Albertsons says it will give an additional $2 per hour worked in "appreciation pay" to all non-union and union front-line associates. It applies to the company's roughly 230,000 e-commerce pickers and drivers, store associates, distribution center associates, and manufacturing plant associates. The pay is in addition to regular pay and overtime, effective March 15 until at least March 28.
Restaurants turn to takeout
8 p.m.
After Thursday's order issued by Gov. Mark Gordon to close communal spaces such as bars and gyms while limiting restaurants to takeout and delivery, restaurants like the popular downtown Casper breakfast spot Eggington's needed to pivot to survive in difficult times. Read their stories here.
Montana follows Wyoming's lead
7:45 p.m.
Natrona County has first case
6:50 p.m.
Lander prison releases prisoners
6:30 p.m.
Roughly 30 nonviolent inmates at the Fremont County Detention Center in Lander have been released to minimize health risks in the jail during the coronavirus pandemic.
Want takeout for dinner? Take a look.
5:22 p.m.
Our ad team has compiled a list of restaurants in town that are doing pick-up and/or delivery options during the COVID-19 crisis.
If you're a business owner who would like to be included in this list, call 307-266-0569 or email Sean Johnson at sean.johnson@trib.com.
Governor order speeds supply transport
4:11 p.m.
Gov. Mark Gordon issued another order Friday, this time to expedite transport of supplies needed to fight COVID-19. The executive order waives certain fees and regulations for commercial vehicles hauling such supplies.
It aligns with a similar declaration made two days ago by the feds.
Lander woman infected with coronavirus had to wait days for test
3:51 p.m.
Tesla Myers said her mother, a 63-year-old in the Lander assisted-living facility that has been affected by more than half a dozen cases, had to wait days to be tested for the virus.
Her mother, Irene, has tested positive for COVID-19. She remains in the hospital. Read her story here.
Douglas hospital opens respiratory clinic
3:44 p.m.
Memorial Hospital of Converse County has opened a respiratory clinic at the Medical Office Building of the Douglas hospital. The clinic is open 9 a.m. to 7 p.m. daily.
Non-emergency patients with respiratory symptoms are encouraged to visit the clinic or call a hotline at 307-358-7399.
Patients without symptoms should not do so, the news release says. Symptoms include cough, trouble breathing, nasal congestion, runny nose, sore or scratchy throat or fever.
The hospital is rescheduling elective surgeries as of March 23.
Second Teton County case
3:41 p.m.
As first reported by the Jackson Hole News & Guide, St. John's Health has announced a second case in Teton County. According to the hospital's website, the second case was first made public at 1:38 p.m.
Twentieth case
3:32 p.m.
The Wyoming Department of Health has announced the state's 20th case. This one is in Campbell County, the first identified there thus far.
Still no Natrona County cases
3:11 p.m.
New: Casper-Natrona County Health Department says no cases in Natrona County still. Fifty-four tests have been taken and submitted. Twenty-two have been returned and are negative.

— Seth Klamann (@SethKlamann) March 20, 2020
COVID-19 timeline
3:08 p.m.
With so many huge news stories whizzing by the past few weeks, it can be easy to lose your sense of time. We've put together a timeline of the biggest COVID-19 stories in Wyoming so you can look back at when the new cases were announced and when the biggest developments occurred.
Undercounting is likely
1:03 p.m.
The limited testing in Wyoming is making it harder for health officials to determine just how many people here have been infected with COVID-19.
There is a nationwide shortage of the resources needed to test samples from possible coronavirus patients. There have been guidelines, both from the state and local level, to determine who should get tested and who shouldn't. Those that should are high-risk cases: the elderly, health care workers, those who've been in close contact with infected people.
The more mild cases, which will make up more than 80 percent of the patients with the respiratory illness, are largely not being tested in Wyoming.
Sweetwater County activates emergency group
12:49 p.m.
Sweetwater County fully activated its Emergency Operations Center on Friday, which absorbs its previously created Sweetwater County Community Resiliency Task Force.
"The EOC will serve as a centralized emergency management organization intended to help citizens and stakeholders to navigate the community's response in combating the rapidly evolving global threat of the COVID-19 virus," the county said in a news release. "Led by Sweetwater County Emergency Management, the EOC consists of county and city government officials, public health authorities, local public service staff and business and industry representatives."
A 311 hotline will go live at 2 p.m. as an extension of these efforts. The phones will be live from 9 a.m. to 7 p.m. daily and prerecorded otherwise. It can also be reached at 307-212-5440.
Assisted living facilities turn to technology
12:31 p.m.
Mountain Plaza has been trying to get residents and their families together using the technology at least every other day.
Shepherd of the Valley in Paradise Valley said its residents have Skype and FaceTime available to them at all times.
"We recognize the potential danger of spreading the virus but we are also taking away visits and the enjoyment the residents get from them. So we committed to using every medium possible to keep in touch," Mountain Plaza executive director Kenyne Humphrey said. "Isolation is really kind of scary as far as manifesting depression, and we are trying hard not to let that happen."
We want to hear from you
12:16 p.m.
DWS flooded with unemployment calls
11:26 a.m.
The Wyoming Department of Workforce Services, which handles claims for unemployment insurance in the state, has been inundated with calls this week amid coronavirus-related business closures.
With the restaurant and foodservice industry alone making up 10 percent of the state's workforce, accounting for 28,700 jobs in 2019, the number of Wyomingites out of work is expected to soar amid the governor's order for many businesses to close.
Exact figures were not available for how many unemployment insurance claims the agency has received in recent days, because there's typically a 1-2 month lag on that data.
People looking to file claims are encouraged to do so online at wyui.wyo.gov.
Financial resources
10:59 a.m.
If the widespread closures caused by the coronavirus outbreak have left you in a financial pinch, check out our list of resources to see where you can go for help. 
Wyoming ranked as least prepared state
10:23 a.m.
QuoteWizard, a LendingTree website, ranked states based on their preparedness for public heath and natural disasters, such as the coronavirus, and Wyoming ranked dead last. The study considered factors such as hospital preparedness, public health funding, water security, paid time off, flu vaccination and patients safety. Wyoming's worst categories were public health funding (minus-6 percent), patients safety (0 percent) and water security (1 percent).
Virginia, Connecticut and Colorado were the top-ranked states. Arizona, West Virginia and Arkansas were the three worst states besides Wyoming.
Nineteenth case found
10:08 a.m.
The Wyoming Department of Health updated its website Friday morning with a 19th confirmed case of COVID-19. The newest comes from Fremont County — its ninth. According to the department's total testing numbers, the newest case came from a commercial lab.
Black Hills Energy suspending disconnections
Overnight
Black Hills Energy will temporarily be suspending nonpayment disconnections for customers to minimize the effect the pandemic has on its customers.
"We take the health and safety of our customers and employees very seriously and are committed to making practical decisions to appropriately protect all parties as our communities deal with the COVID-19 threat," Dustin McKen, Wyoming director of operations, said in an announcement. "We continue to closely monitor the frequently evolving environment and assess our processes alongside those developments."
Black Hills also asks that any customers with coronavirus-like symptoms wait 48 hours until they've passed to make non-emergency calls. Crews will respond to all emergency calls wearing protective equipment. Black Hills is making other adjustments for its employees' safety, including having many work from home and providing paid leave for those who test positive or are put under quarantine.
The company suggests people go to blackhillsenergy.com to see what their options are if they're struggling to pay their bills.
Have a question about coronavirus that you want answered? Send us an email at editors@trib.com.
Closing 3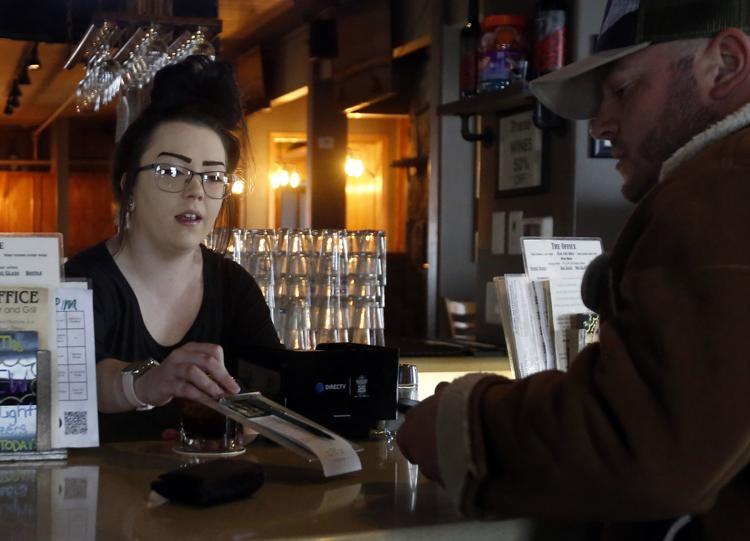 Pick-up order at HQ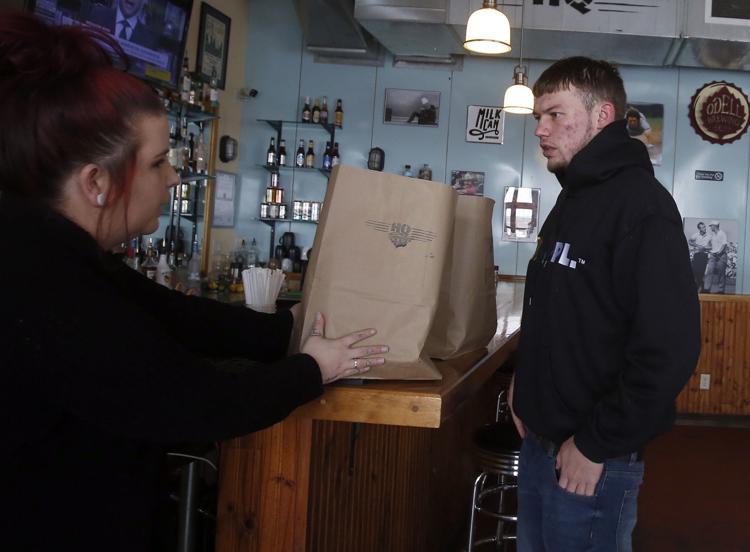 Wyoming Medical Center clinic Andy Dunn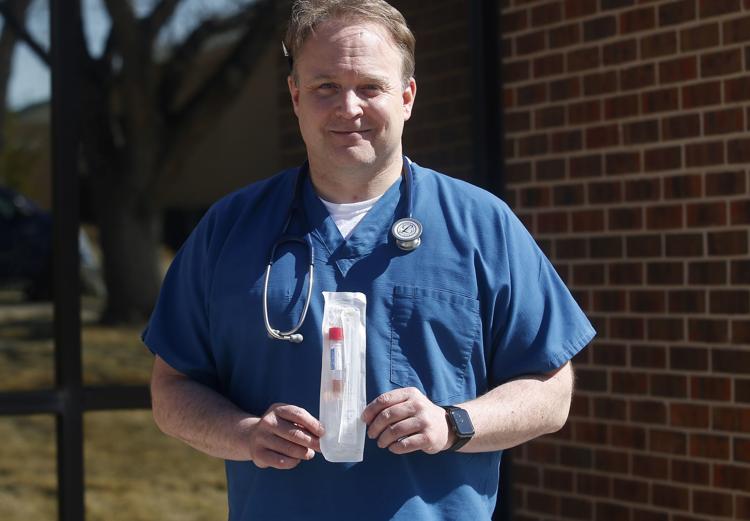 Wyoming Medical Center respiratory clinic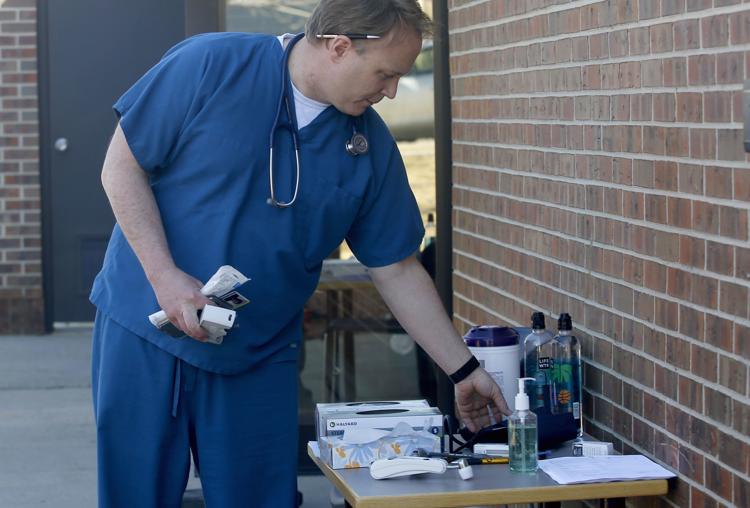 COVID-19 response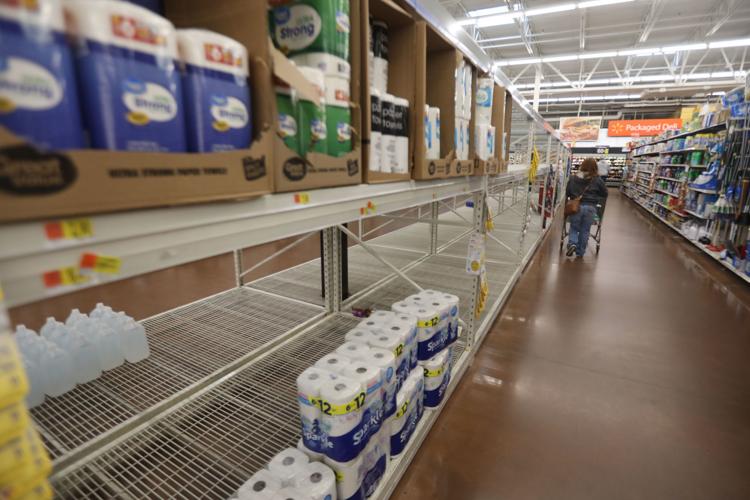 Press conference 5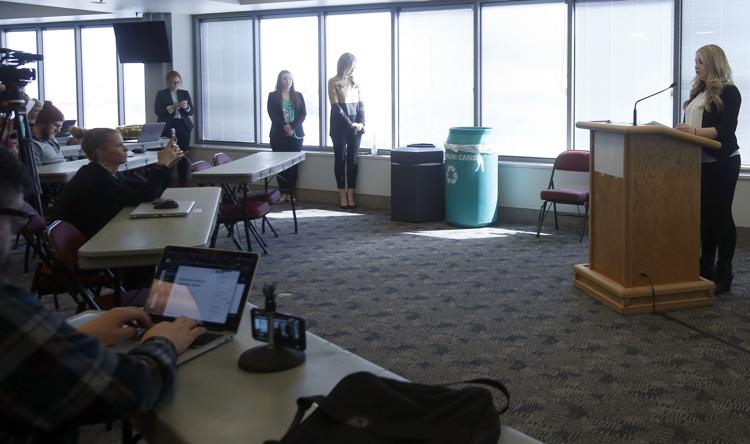 Respiratory clinic
Press conference 3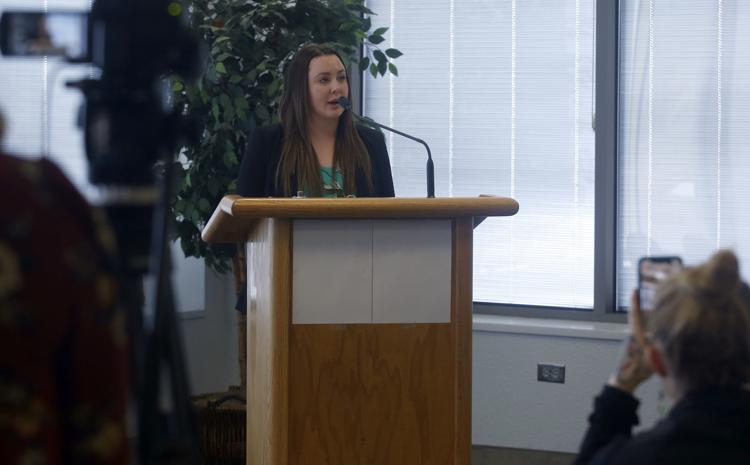 Respiratory clinic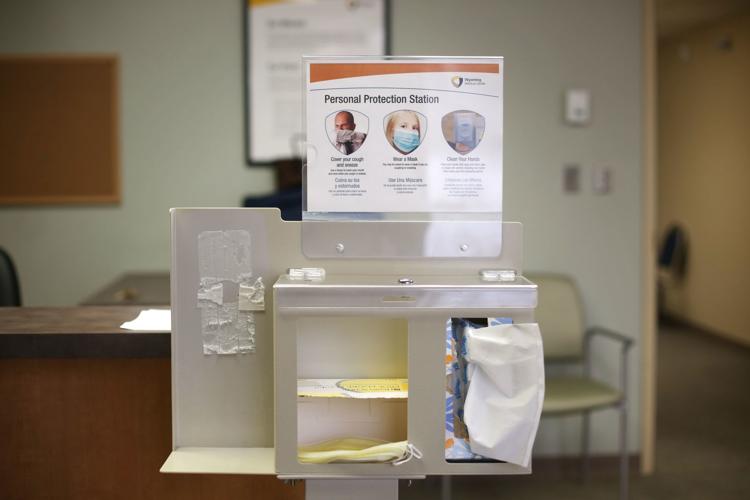 Briefing 5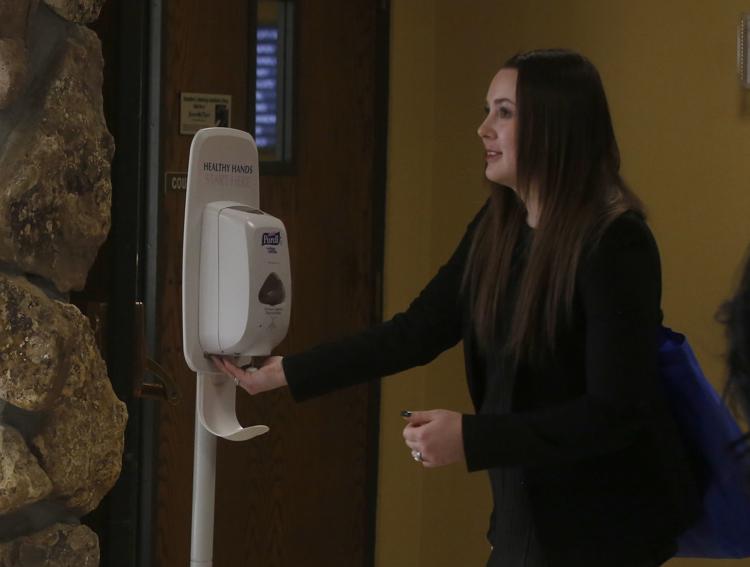 Briefing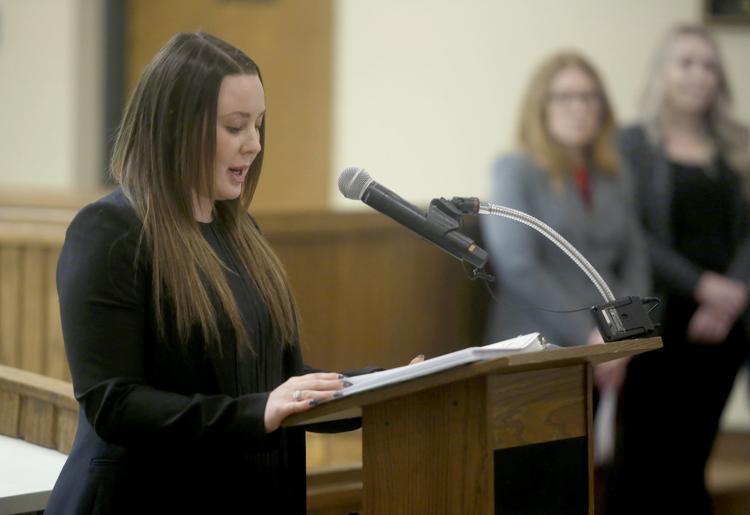 COVID-19 Press Conference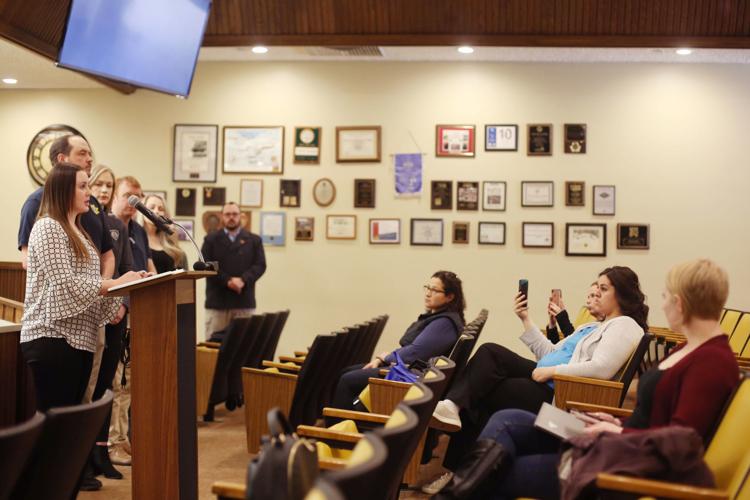 Respiratory clinic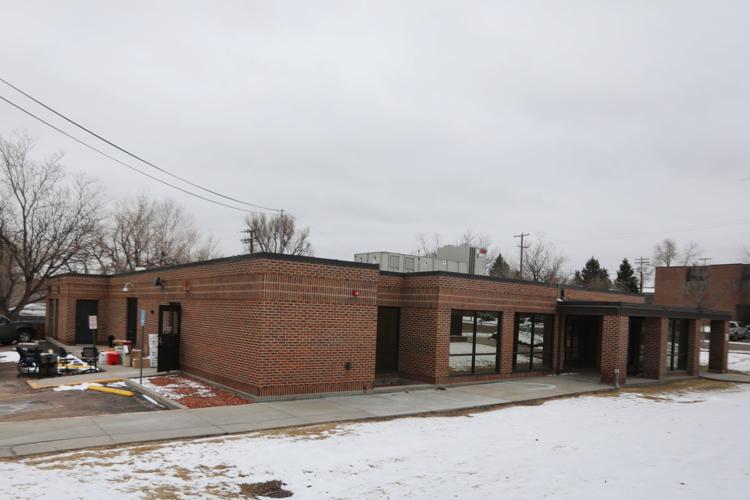 Respiratory Clinic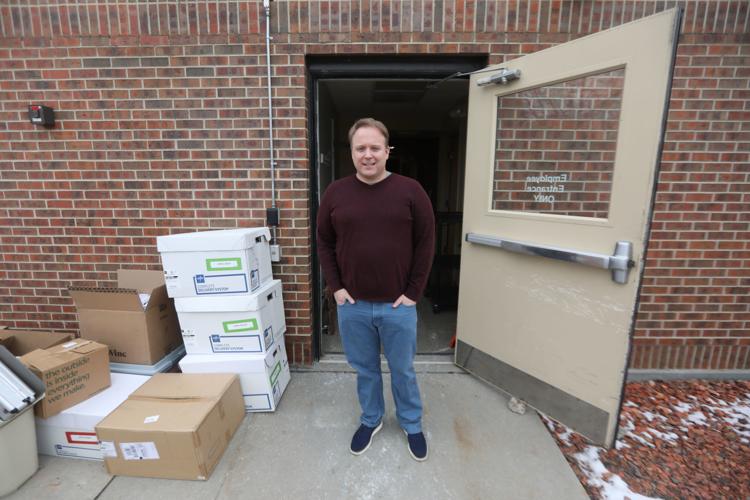 SageWest in Lander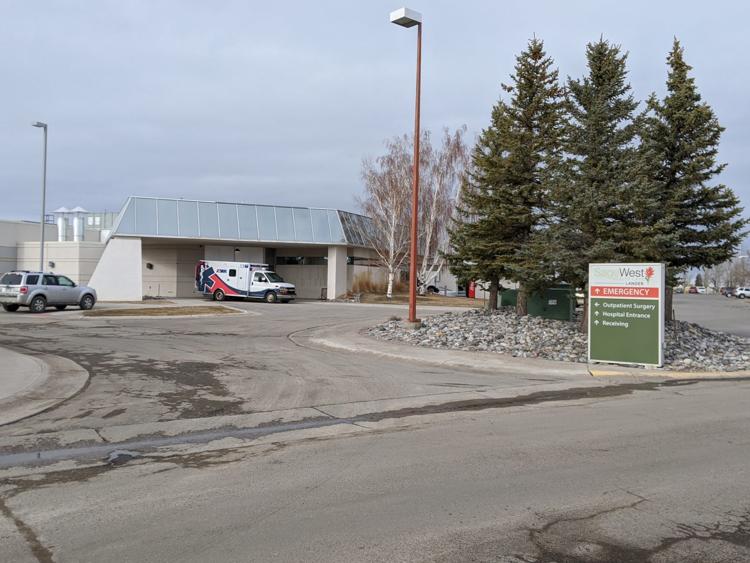 Showboat Retirement Center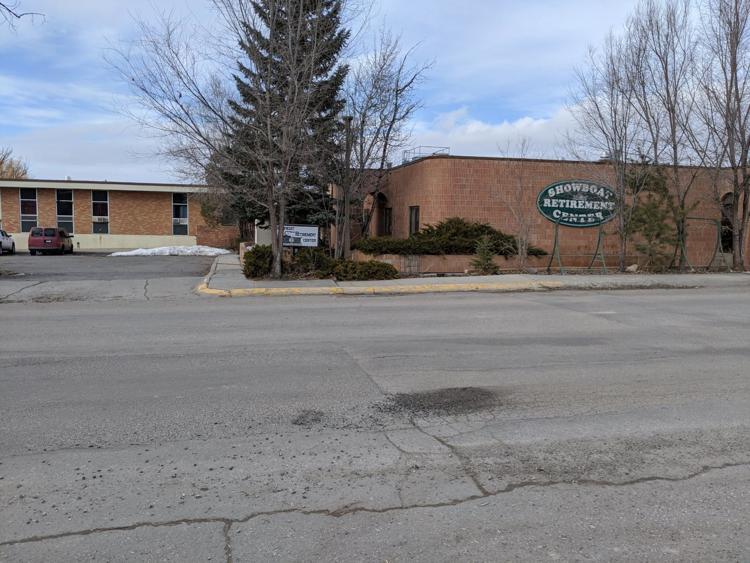 COVID-19 response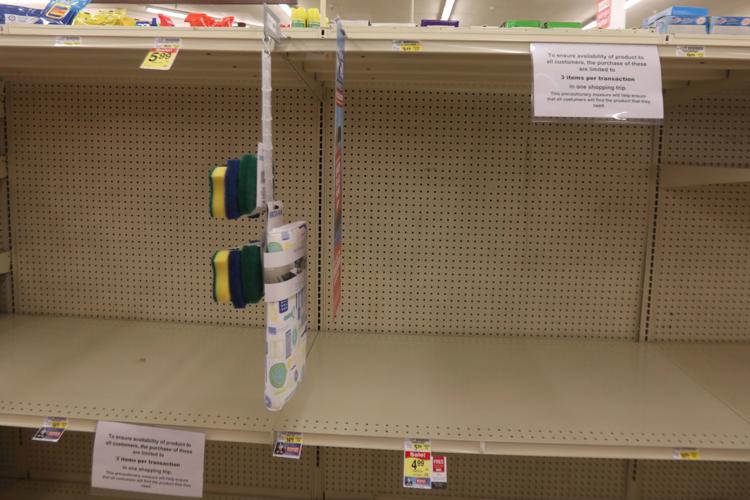 COVID-19 response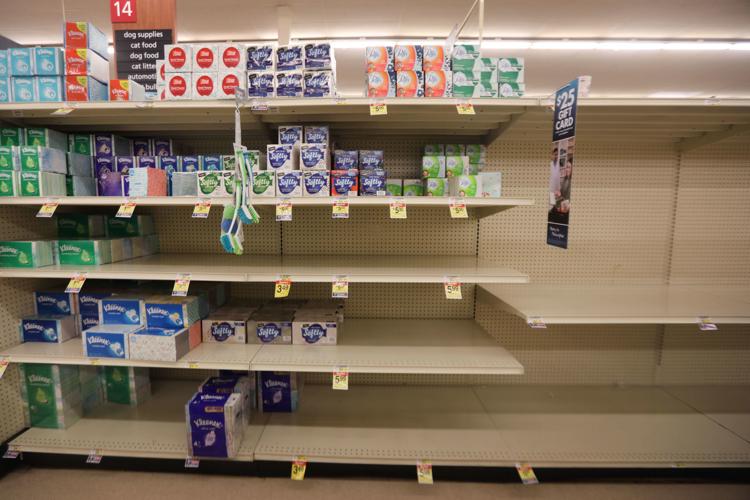 COVID-19 response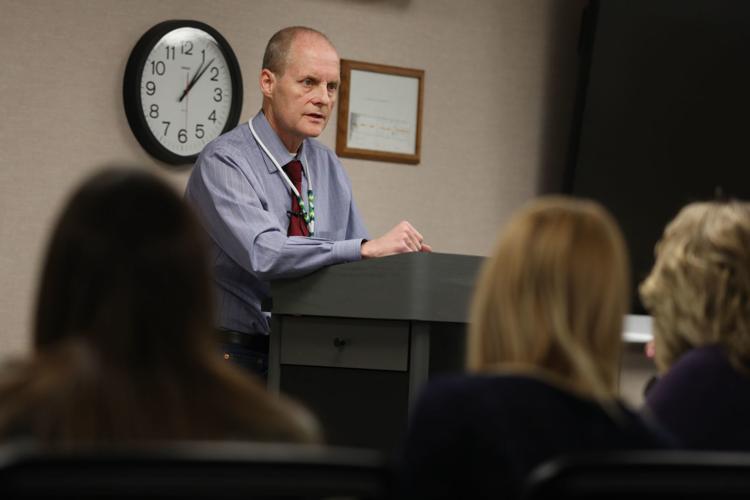 COVID-19 response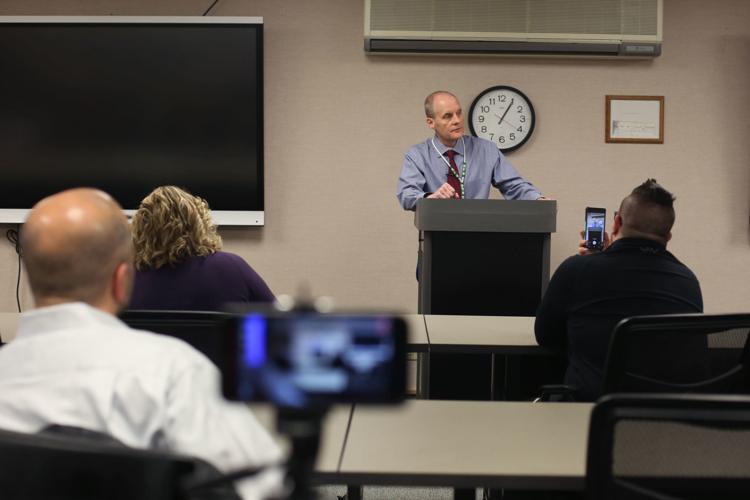 COVID-19 closure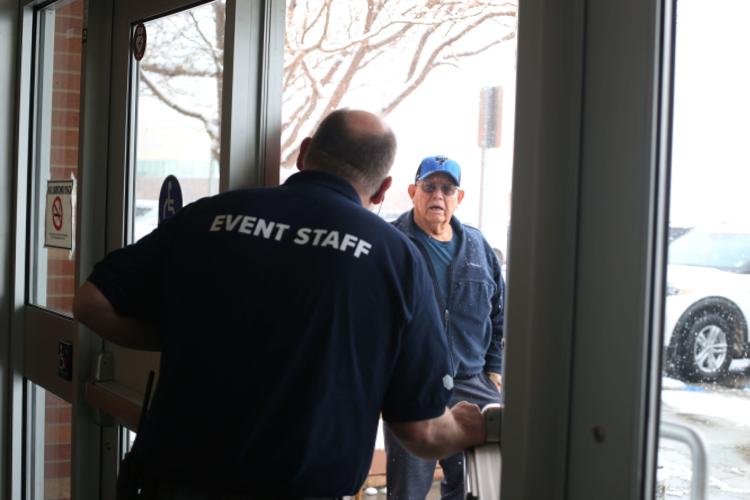 COVID-19 closure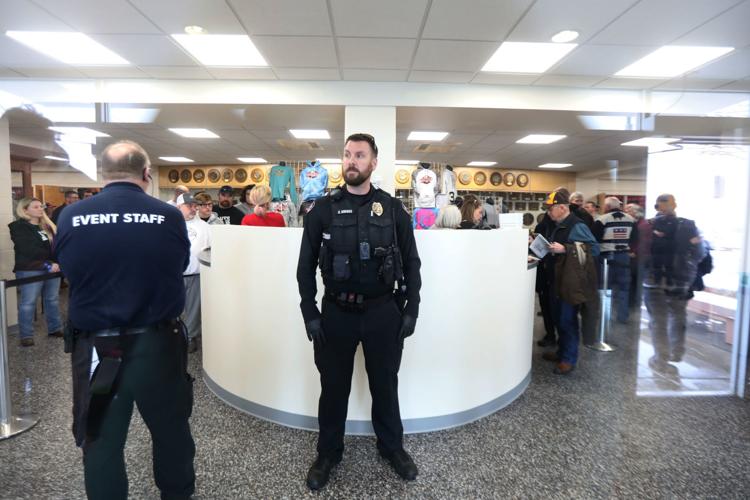 COVID-19 closure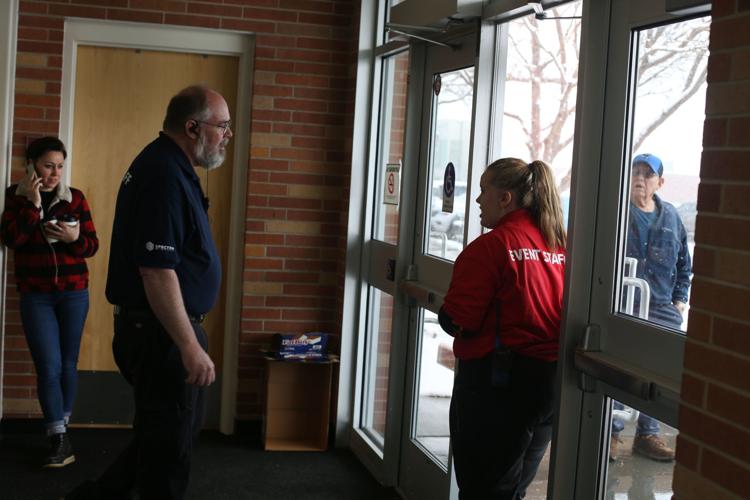 COVID-19 closure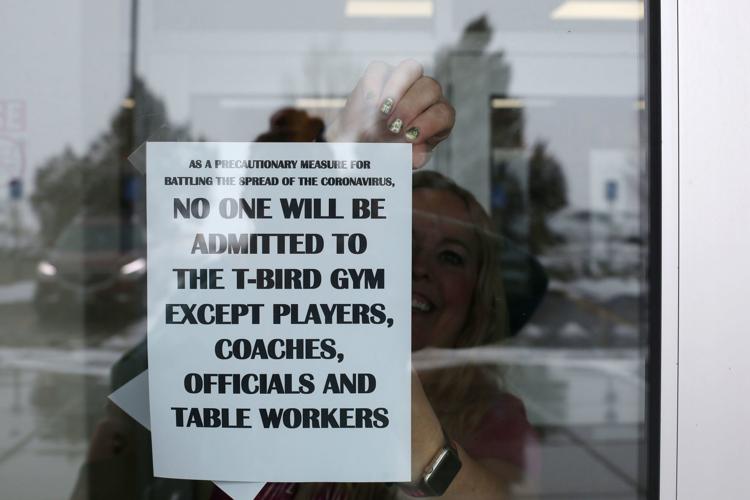 Covid 19 Press Conference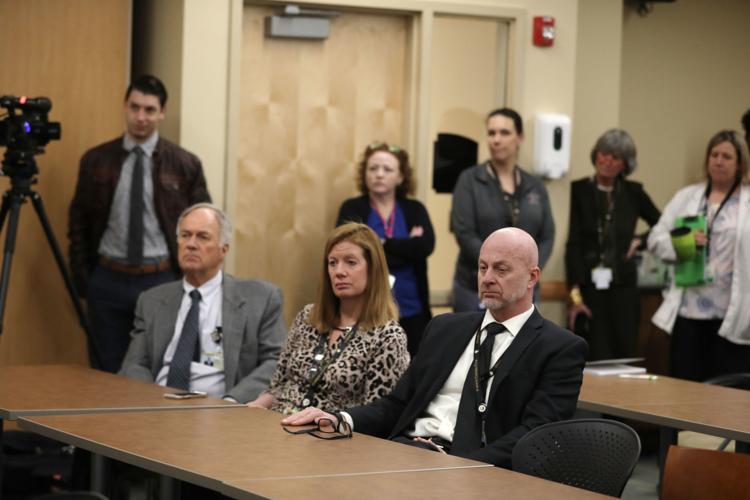 COVID-19 Press Conference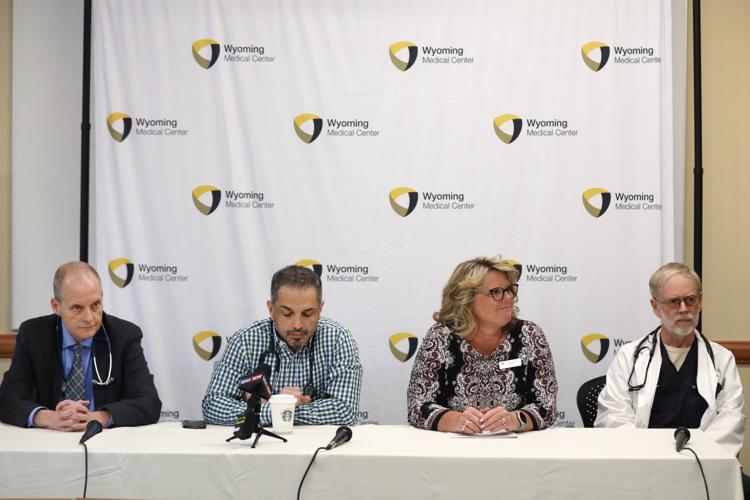 COVID-19 Press Conference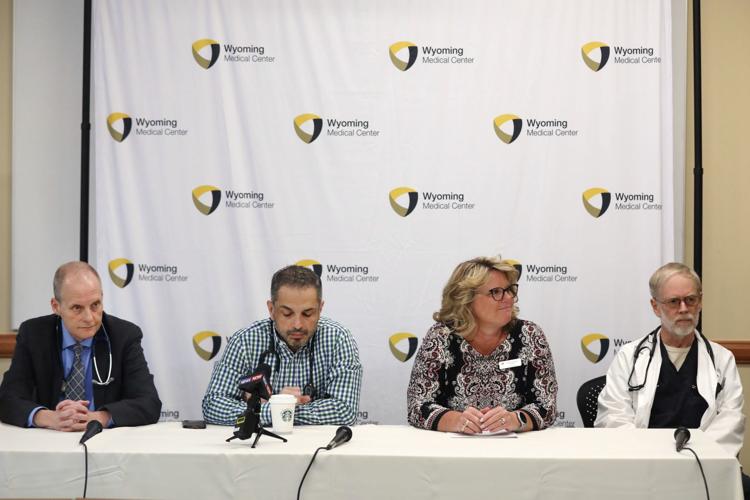 Covid 19 Press Conference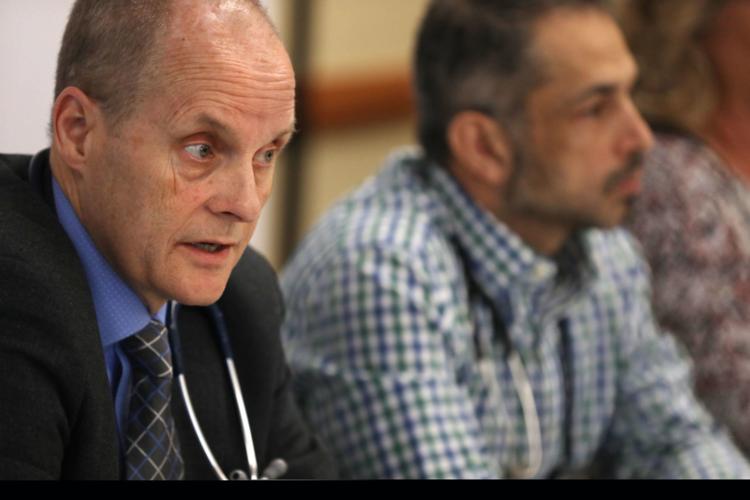 Mark Gordon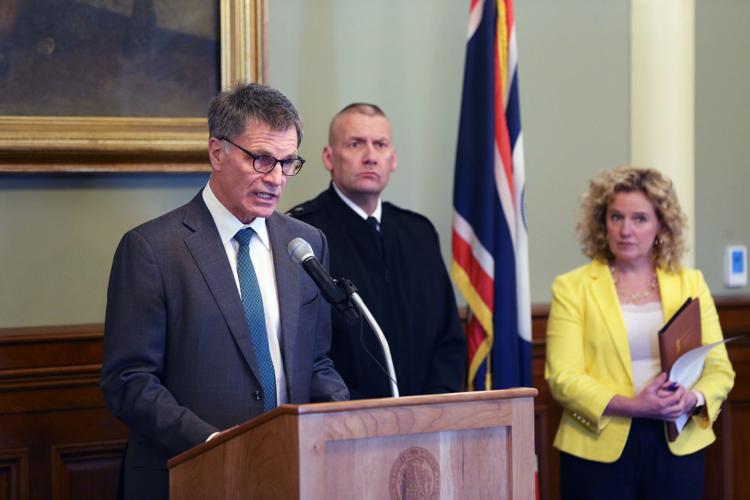 Closed sign at The Office Bar and Grill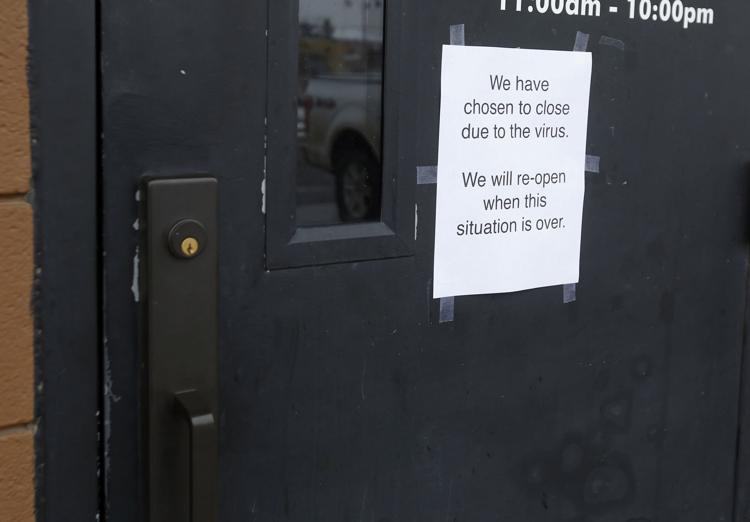 Concerned about COVID-19?
Sign up now to get the most recent coronavirus headlines and other important local and national news sent to your email inbox daily.