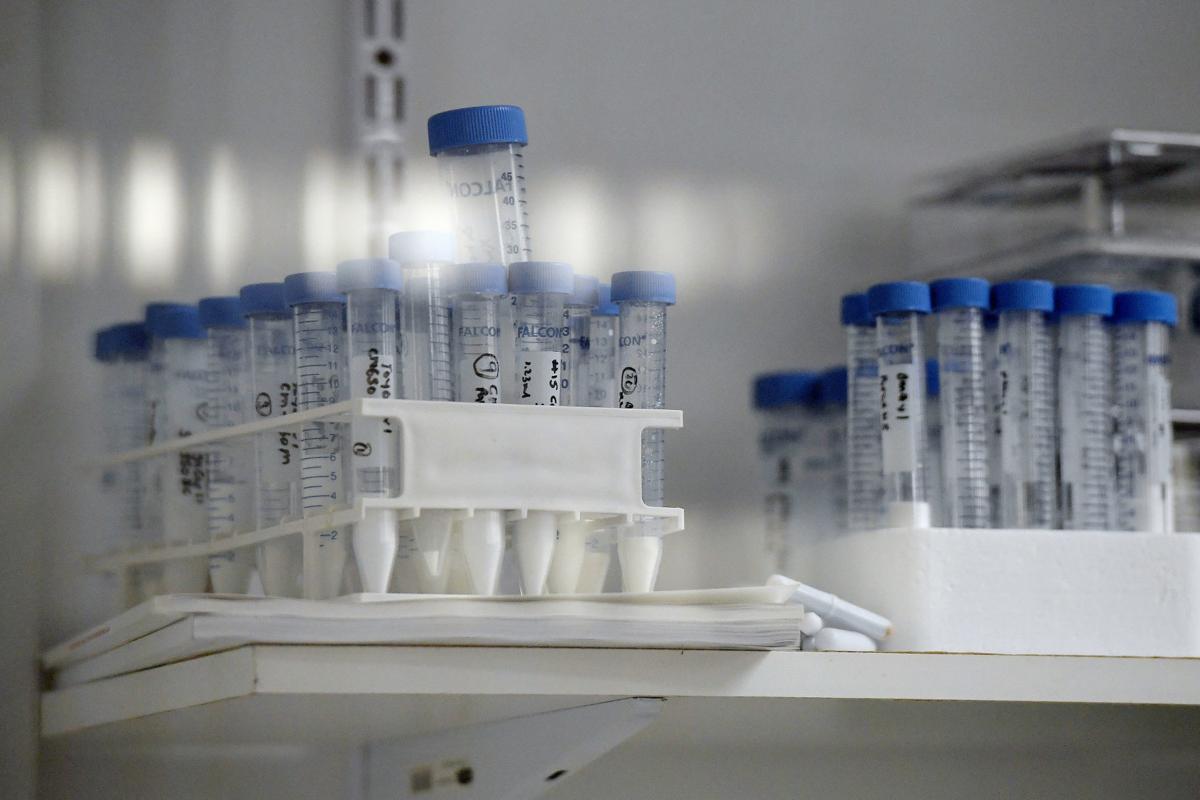 The situation surrounding the coronavirus outbreak continues to develop quickly. To keep you up to speed, the Star-Tribune will update this page throughout Wednesday with the latest news regarding coronavirus in Wyoming.
The numbers:
Confirmed cases in Wyoming: 49
Tests completed in Wyoming: 998 (as of 2 p.m. Wednesday: 758 at Wyoming Public Health Laboratory, 239 reported to state by commercial labs, one at CDC lab)
Our resources:
Latest updates:
Gordon hints that orders will stretch past April 3
7:16 p.m.
"This isn't a situation that will run its course by the first week of April. We all know that," Gordon said at a news conference.
Two more patients in Natrona County
7:06 p.m.
The Casper-Natrona County Health Department has announced two new cases in the county, bringing its total to six.
Three new cases
6:26 p.m.
The Wyoming Department of Health has confirmed three more cases of COVID-19. They come in the three counties that already have the most confirmed cases: Fremont, Laramie and Teton.
Devils Tower closed to visitors
6:14 p.m.
Devils Tower National Monument will close to visitors, effective immediately, because of the coronavirus, joining the likes of other major Wyoming tourist attractions Yellowstone National Park and Grand Teton National Park.
"The health and safety of our visitors, employees, volunteers, and partners is our number one priority," the park service said in a statement.
Groups seek public comment pause because of COVID-19
5:13 p.m.
Powder River Basin Resource Council and Wyoming Outdoor Council are asking the governor to pause any public comment periods overseen by state agencies, saying that not doing so could put residents and state employees at unnecessary risk of infection and may lead to a suppression in public participation.
ANB Bank offers options
4:15 p.m.
ANB Bank has announced options that may help customers facing financial trouble because of the pandemic:
"Ensuring that borrowers with floating rate, prime-based loans receive the full impact of the Federal Reserve Bank's two emergency rate reductions, which total 1.5 percent, by reducing ANB Bank's prime borrowing rate and temporarily removing interest rate floors through Dec. 31, 2020.
"Offering a three-month deferral of payments for all consumer and commercial term loans that require a monthly principal and interest payment. This includes installment loans, mortgages, home equity loans, commercial real estate loans, equipment loans, and any other loan that requires a monthly principal and interest payment. All customers are eligible; there is no fee or penalty; and there are no requirements to prove need or impact from the coronavirus.
"Working directly with our customers if they are experiencing financial difficulties and need assistance beyond the two actions noted above." 
Customers can contact their loan officer directly or call the customer care center at 1-866-433-0282.
Library donates thousands of books
4:15 p.m.
The Natrona County Library, which had to close because of COVID-19 concerns, has donated 5,000 picture books, easy readers, early chapter books and young adult fiction books and distributed them via the school district's takeaway meal program.
That program allows Natrona County School District families to pick up meals for their children at certain points throughout the county.
The library donated roughly 400 large-print books to Natrona County Meals on Wheels as well, to be given to seniors isolated by the coronavirus.
The library board will also be stocking "little free libraries" around town with books donated to the Friends of the Library program.
Casper waste facility staying on winter hours
4:09 p.m.
The Solid Waste Facility in Casper will remain on winter hours until further notice as a result of COVID-19, rather than switching to summer hours April 1.
Winter hours are 7:30 a.m. to 4 p.m. Monday through Saturday
Recycling depots throughout the community were closed last week and several Solid Waste Facility services were suspended including e-waste drop-off, hazardous waste and special waste self-serve drop-off. The following solid waste services are still available:
Garbage collection
Landfill
The scalehouse (with sanitizing procedures in place, limiting one person in the scalehouse at a time)
Commercial and residential hazardous waste, infectious waste and special waste disposal (by appointment)
Metals and cardboard recycling bins at the solid waste facility
The compost yard
"Our priority through the COVID19 precautions is to keep the landfill open and maintain our garbage collection services," Solid Waste Manager Cindie Langston said in a statement.
Girl Scout cookies coming late
4:09 p.m.
Girl Scouts of Montana and Wyoming have suspended delivery of Girl Scout Cookies in light of the COVID-19 outbreak. Booth sales will also be delayed.
In the meantime, you can connect with a Girl Scout to purchase and have your cookies shipped online.
Any cookies purchased online for a donation through the end of the cookie sale will be donated to health care workers across Montana and Wyoming.
Small businesses get creative
3:27 p.m.
Small businesses around Wyoming have had to learn how to maintain relationships with their customers at a time when the coronavirus pandemic has all but forced shoppers off the streets and caused many businesses — now without cash flow — to temporarily close their doors or slash hours, particularly in the hospitality and tourism industries.
County news conference
3 p.m.
New trio of cases
2 p.m.
Three new cases of COVID-19 in Wyoming were confirmed Wednesday afternoon, including the first in Laramie. The other two cases are located in Teton County, its fourth and fifth.
Smith's to install partitions
1:59 p.m.
Smith's Food & Drug Store locations are taking additional steps to prevent the spread of the novel coronavirus at their stores.
Workers are now allowed to wear protective masks and gloves, though the announcement noted that health care workers should have first access to much-needed personal protective equipment.
"Smith's is advocating to government officials at all levels for help securing a priority place in line for all grocery workers — after health care workers — to have access to protective masks and gloves," the chain said in its release.
Additionally, the stores will be installing plexiglass partitions at many cash registers, such as the ones shown here:
Installation begins this week for many stores., and every checkout lane, pharmacy counter and Starbucks register will have one by the end of next week.
The store will also install educational floor markers to promote social distancing, something Albertsons stores have also done.
The stores will also continue to step up their daily cleaning efforts. 
Smith's stores are now open 8 a.m. to 8 p.m. "to allow more time for our associates to rest, clean and replenish inventory."
Employees will receive paid leave if they've been diagnosed with COVID-19, put under mandatory quarantine, are in self-isolation or have COVID-19 symptoms as verified by an accredited health care professional — all up to 14 days.
Gordon wants to avoid shelter-in-place
1:48 p.m.
"We are trying to avoid that order," he said. "But we do have the tools to be able to issue that kind of order. But as I said, we are trying to avoid that order because of the complexities it involves."
"We do have means to enforce it, either through law enforcement or other means," he added.
Drop in police calls
10:47 a.m.
In a bit of good news, Casper Police spokeswoman says they haven't had an uptick at all in domestic battery or suicide-related calls. Overall, there's actually been a drop in call volume, she says.

— Seth Klamann (@SethKlamann) March 25, 2020
See how cases have grown over time
10:30 a.m.
This line graph visualizes the rate at which confirmed COVID-19 cases in Wyoming have grown.
New Laramie County case
9:48 a.m.
Now 41, we just had our first positive result at our Laramie location. We have just reported this to the State Department of Health.

— Amy Surdam (@amysurdam) March 25, 2020
$340K coming to Wyoming
9:22 a.m.
Wyoming is being awarded over $340,000 from the Coronavirus Preparedness and Response Supplemental Funding for several health centers. This will help our hardworking health professionals keep our communities safe. We're still working to get more done. https://t.co/ScaRAlOyu0

— Mike Enzi (@SenatorEnzi) March 25, 2020
Three new cases
8:45 a.m.
New health department data
7:21 a.m.
Have a question about coronavirus that you want answered? Send us an email at editors@trib.com.
Coronavirus in Wyoming: A look at the first week
Closing 3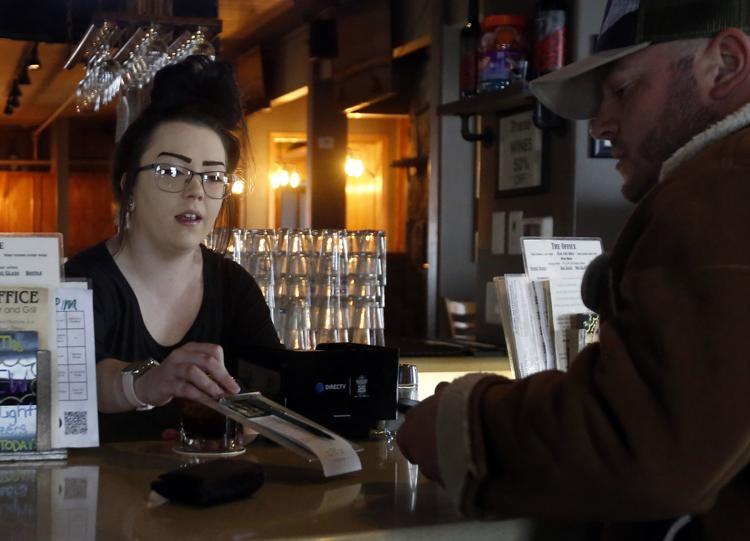 Pick-up order at HQ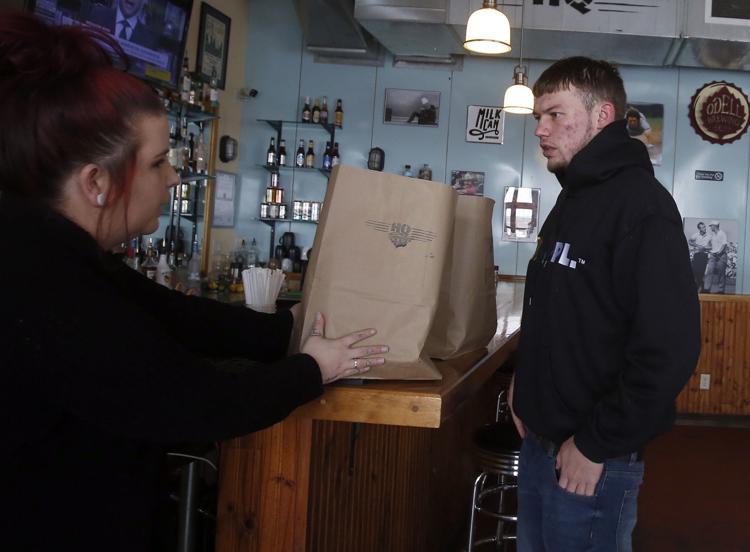 Wyoming Medical Center clinic Andy Dunn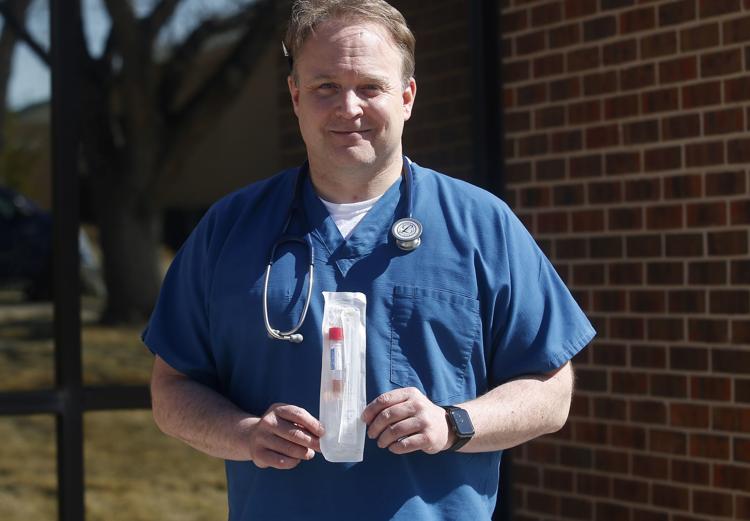 Wyoming Medical Center respiratory clinic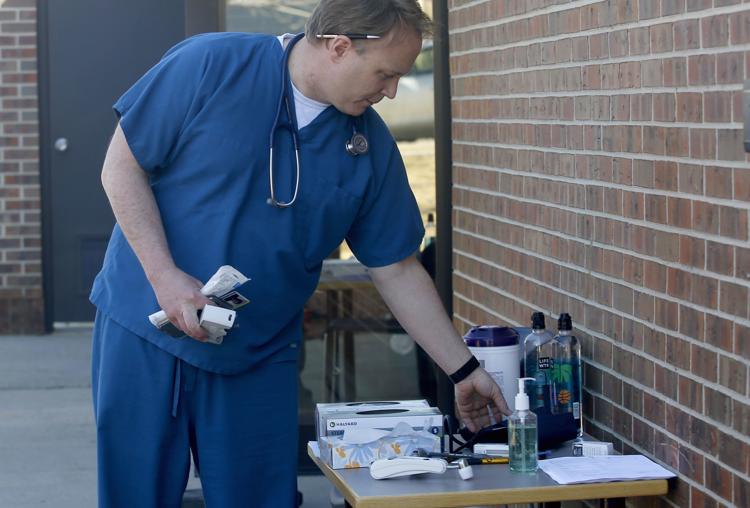 COVID-19 response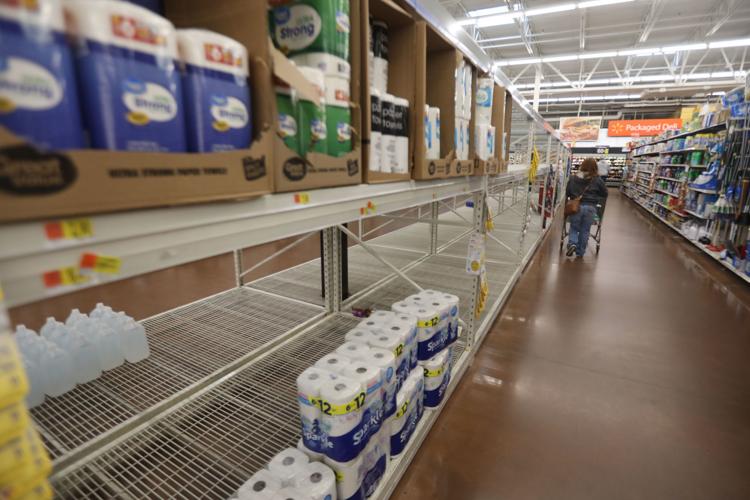 Press conference 5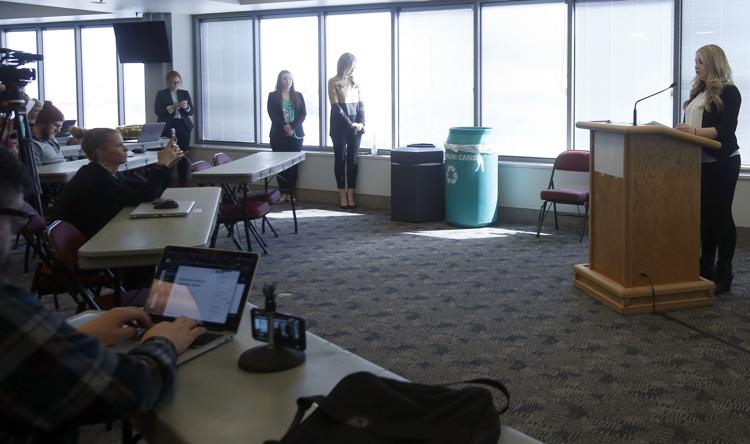 Respiratory clinic
Press conference 3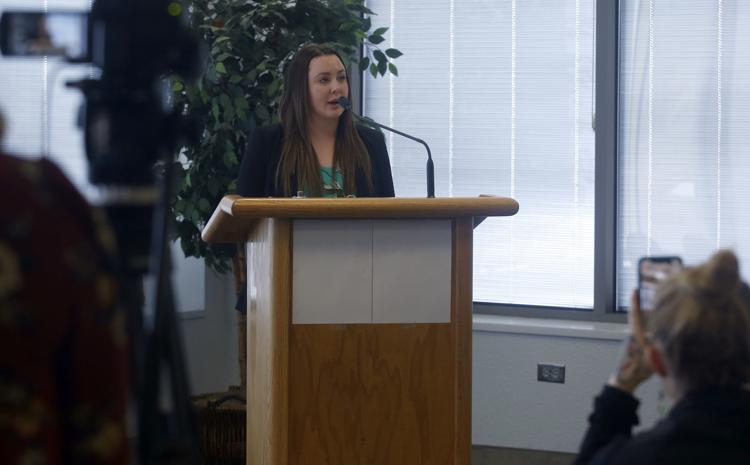 Respiratory clinic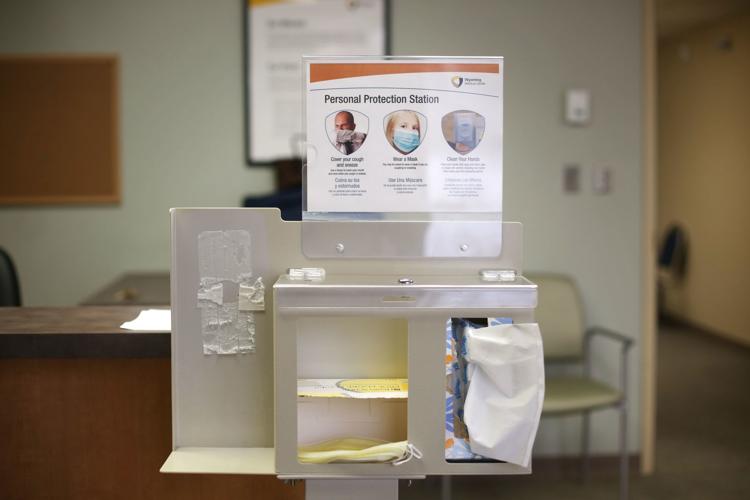 Briefing 5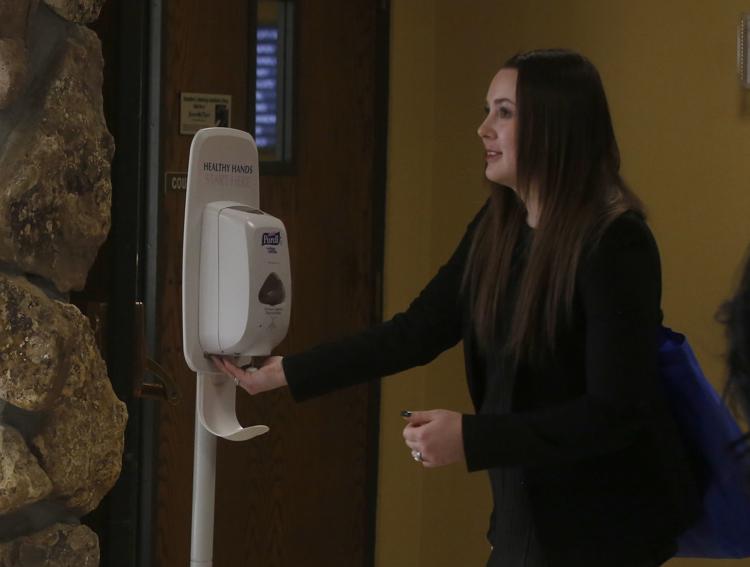 Briefing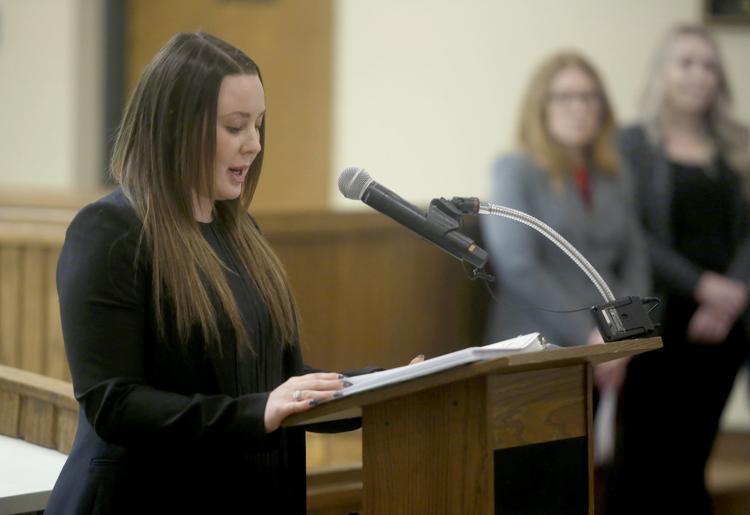 COVID-19 Press Conference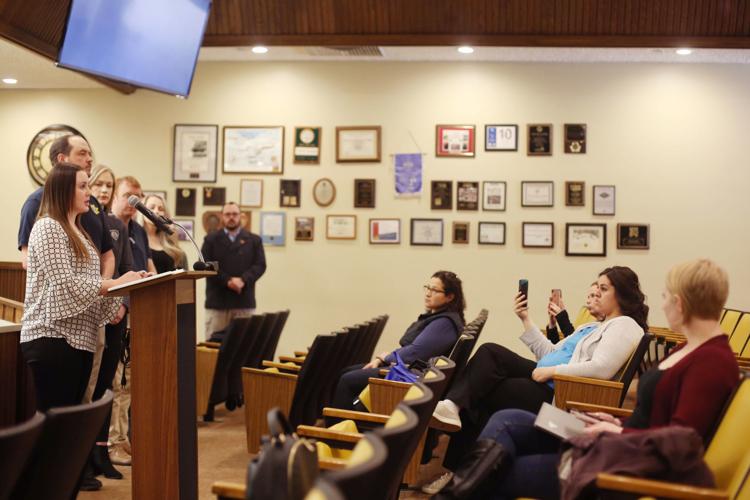 Respiratory clinic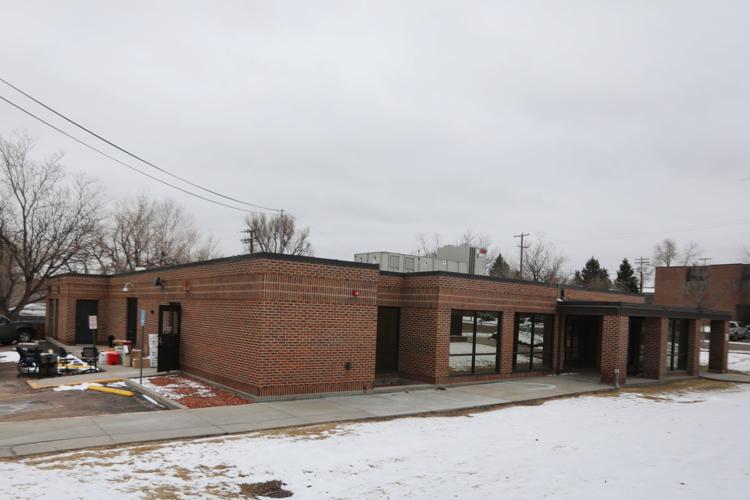 Respiratory Clinic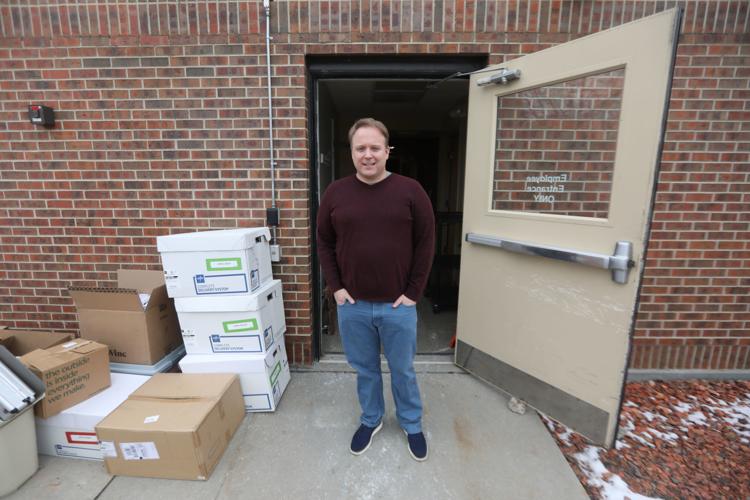 SageWest in Lander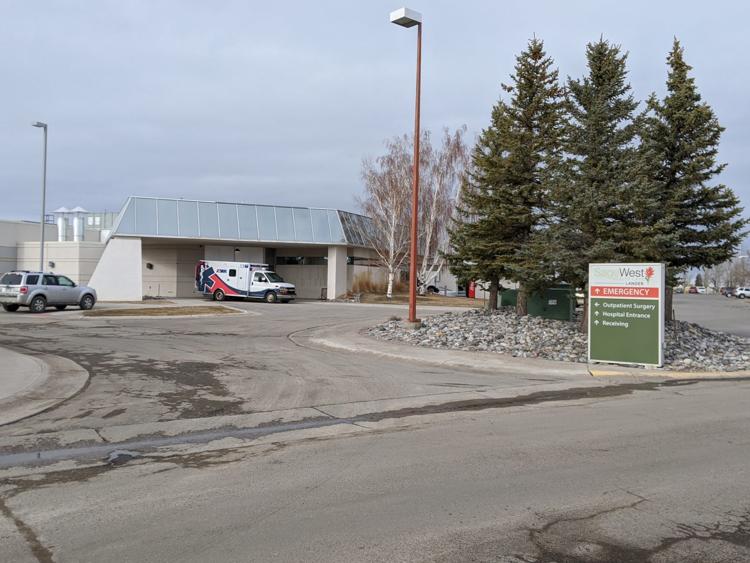 Showboat Retirement Center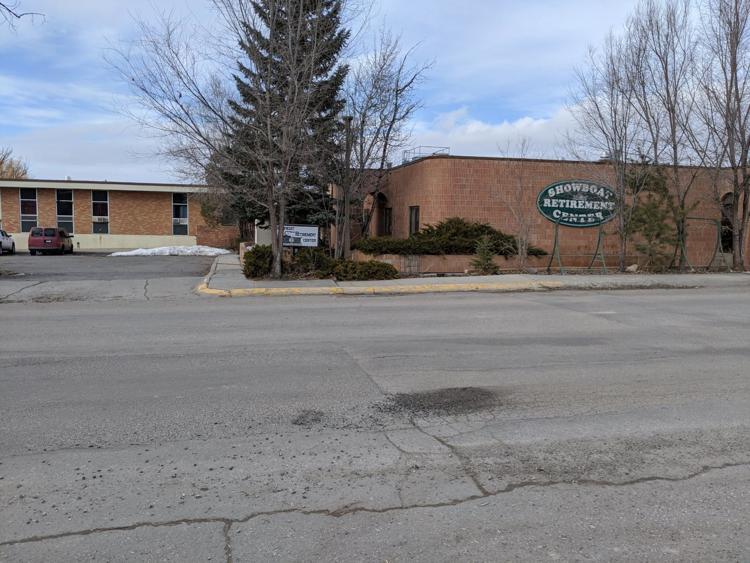 COVID-19 response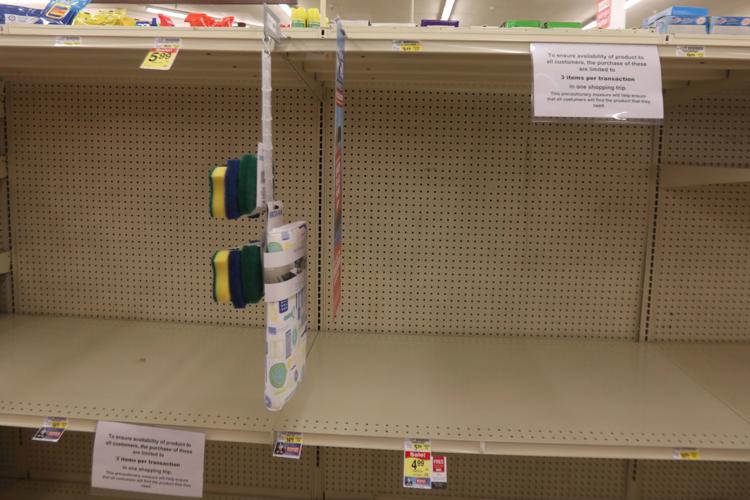 COVID-19 response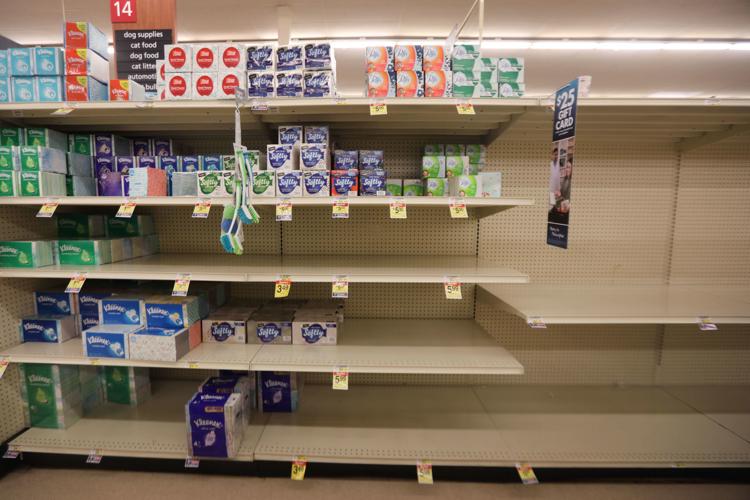 COVID-19 response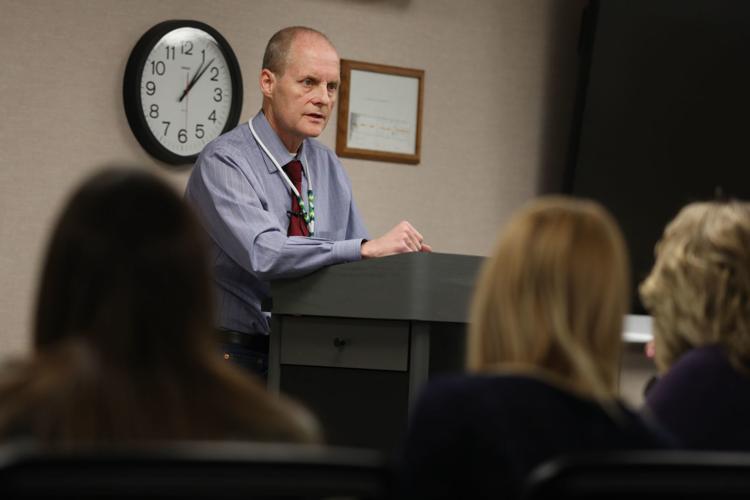 COVID-19 response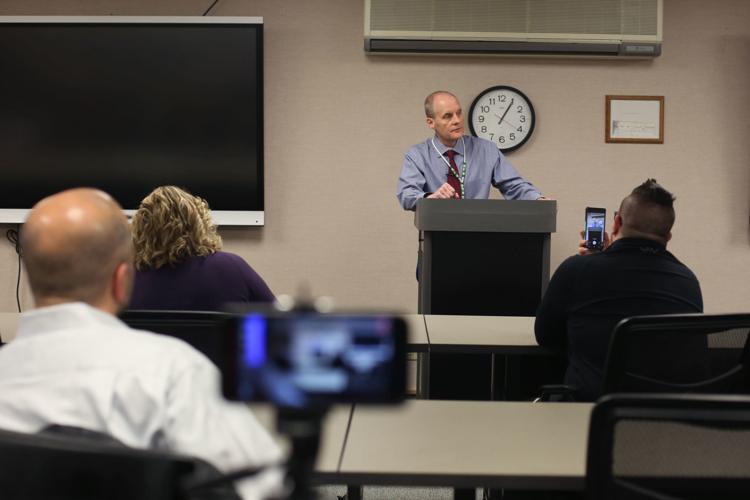 COVID-19 closure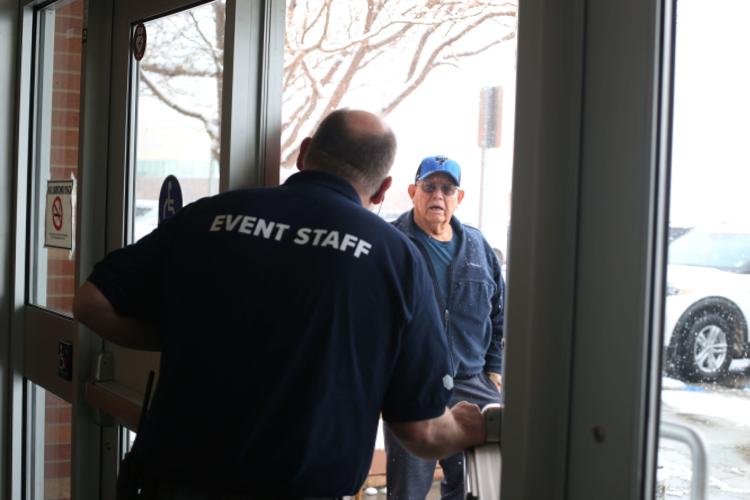 COVID-19 closure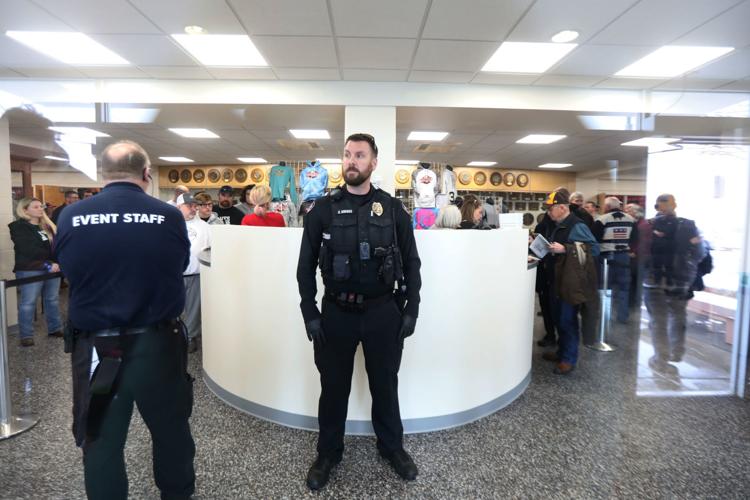 COVID-19 closure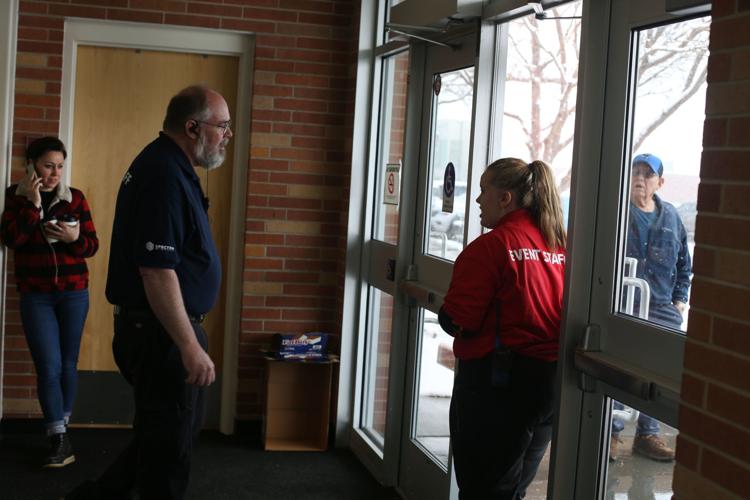 COVID-19 closure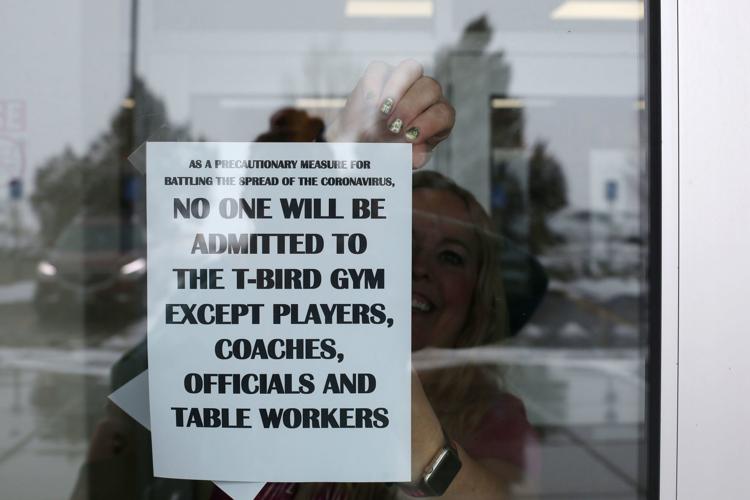 Covid 19 Press Conference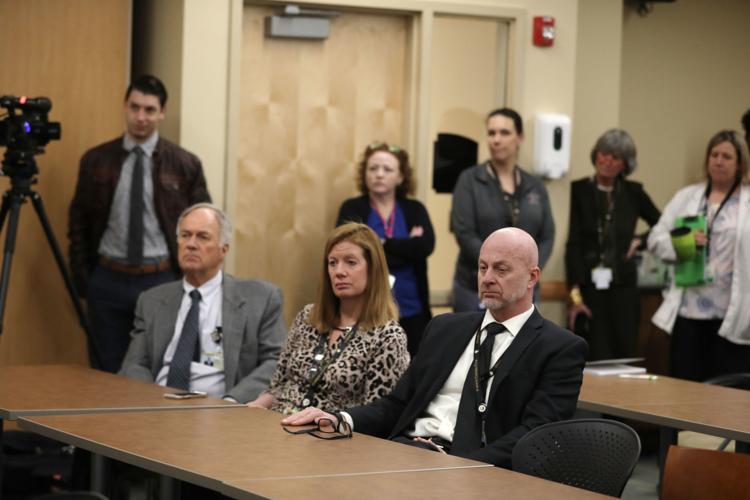 COVID-19 Press Conference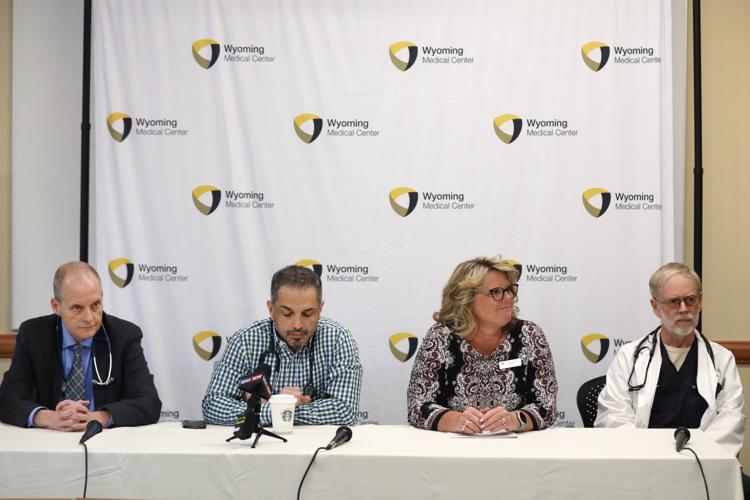 COVID-19 Press Conference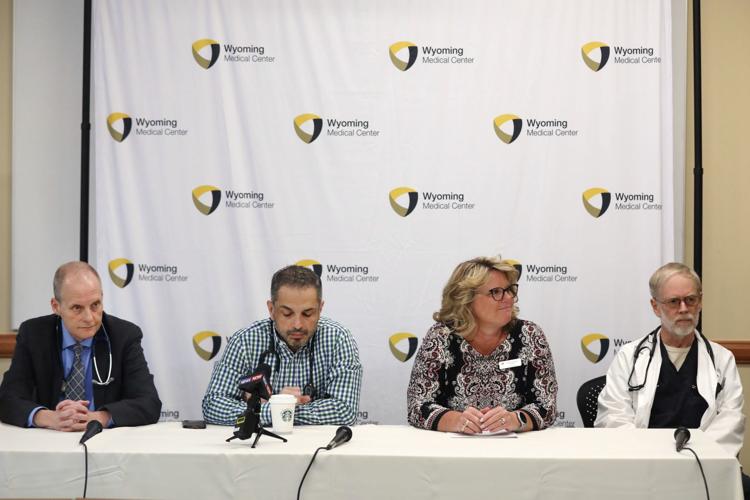 Covid 19 Press Conference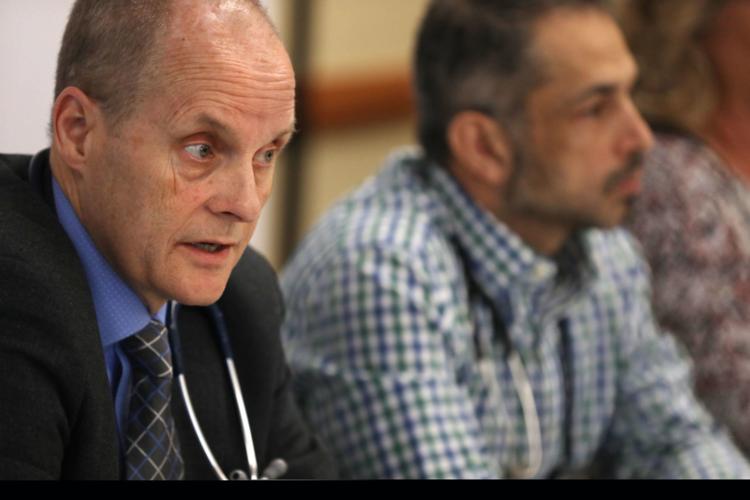 Mark Gordon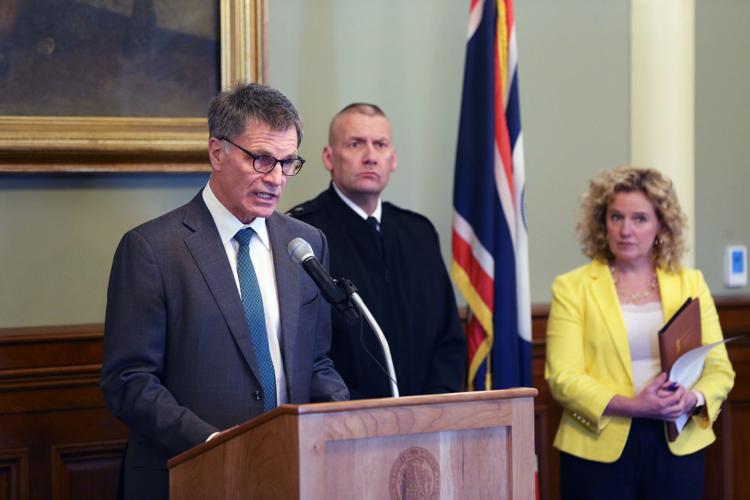 Closed sign at The Office Bar and Grill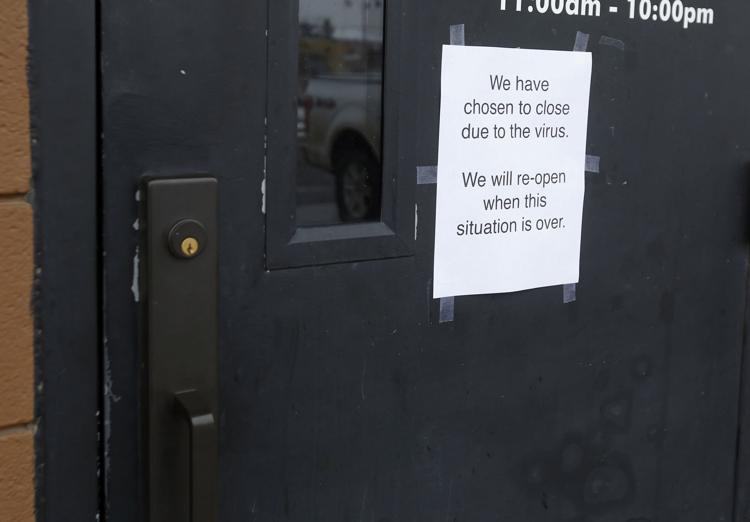 Concerned about COVID-19?
Sign up now to get the most recent coronavirus headlines and other important local and national news sent to your email inbox daily.