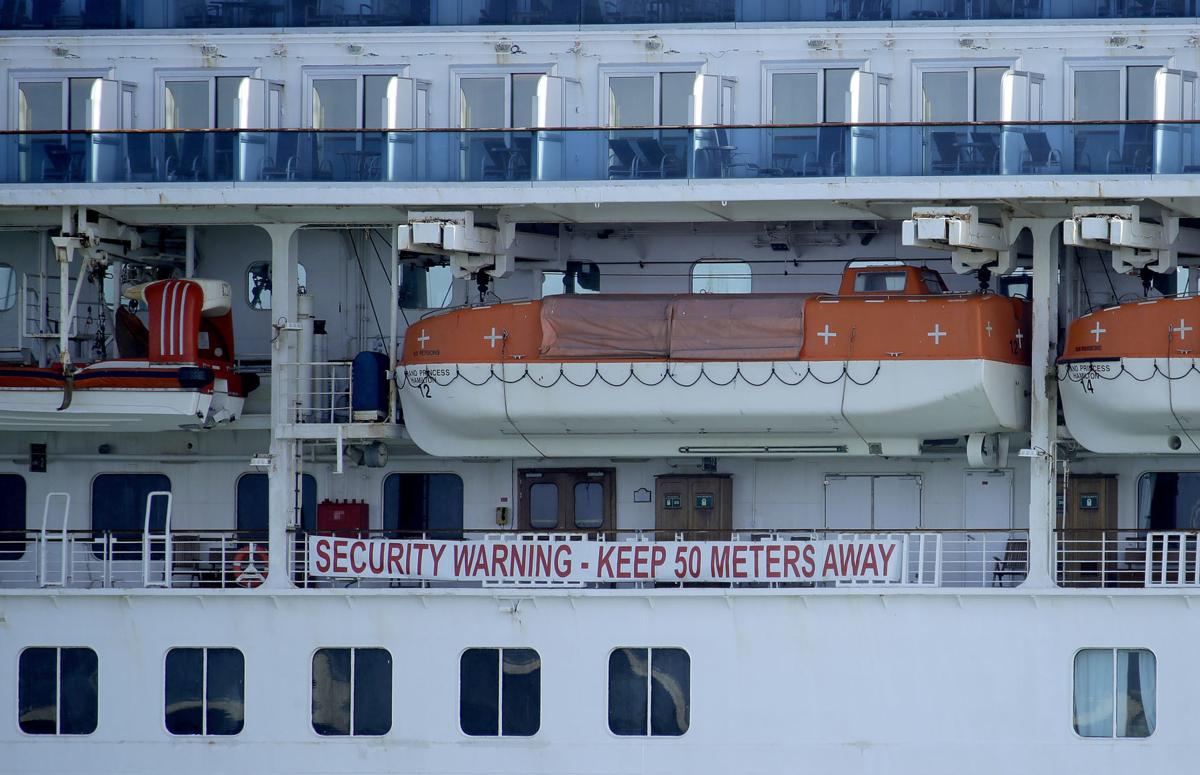 Two Wyomingites are under quarantine at a Marine Corps base in California after they disembarked from a passenger cruise that reported 21 cases of coronavirus.
The condition of the two Wyoming residents is unknown. A spokeswoman for the federal Department of Health and Human Services told the Star-Tribune in an email that the two had identified themselves as Wyoming residents and that they were under quarantine at the Marine Corps Air Station Miramar in San Diego. The spokeswoman declined to comment on whether the two passengers had tested positive for coronavirus.
The Grand Princess cruise liner docked in Oakland on March 9 after reporting the cases of COVID-19, the respiratory disease caused by the novel coronavirus. The ship is owned by Princess Cruises, itself owned by the cruise giant Carnival. Another Princess ship, Diamond Princess, gained international notoriety earlier this month after more than 700 of its passengers and crew tested positive for coronavirus.
The Wyomingites' cruise ship had 3,500 passengers from 54 countries. Before it docked outside of Oakland last week, it idled off the coast of California for several days because officials hadn't yet decided where it should go. On Tuesday, it left Oakland and headed for San Francisco, where the remaining crew members and six passengers still on the ship will complete a 14-day quarantine.
The Grand Princess was en route to Mexico from Hawaii earlier this month when officials became aware that a passenger on a previous trip had died of COVID-19. Passengers and crew on the ship were tested, and at least 21 test positive; most of the patients were crew members.
Hundreds of passengers have been flown back to their home countries or transported to various U.S. military bases to complete 14-day quarantines. It's unclear how long the two Wyoming patients have been under quarantine. The state Health Department has declined to comment.
Local radio state KPBS reported that more than 500 passengers of the Grand Princess are quarantined at the San Diego base with the two Wyomingites. On Thursday, the radio station quoted California Gov. Gavin Newsom as saying that "a number of people" who were passengers on the vessel have subsequently tested positive at the base.
A crew member, whose diary entries are quoted in a New Yorker article, wrote that passengers were kept in their rooms and that the ship sailed in circles off the coast of San Francisco before it finally docked last week. The crew member wrote that she first knew definitively that coronavirus was on the ship when Vice President Mike Pence spoke about it on television.
Back in Wyoming, there have been 17 confirmed cases of COVID-19 as of Wednesday afternoon. Eight of those cases are tied to an assisted-living facility in Lander. Four more in Sheridan County are also linked. More than 100 people have been tested statewide.
Nationwide, there have been more than 5,300 cases as of late Tuesday afternoon. Nearly 100 people have died. Across the world, there have been over 167,000 cases and 6,600 deaths.
The Associated Press contributed to this report.
Closing 3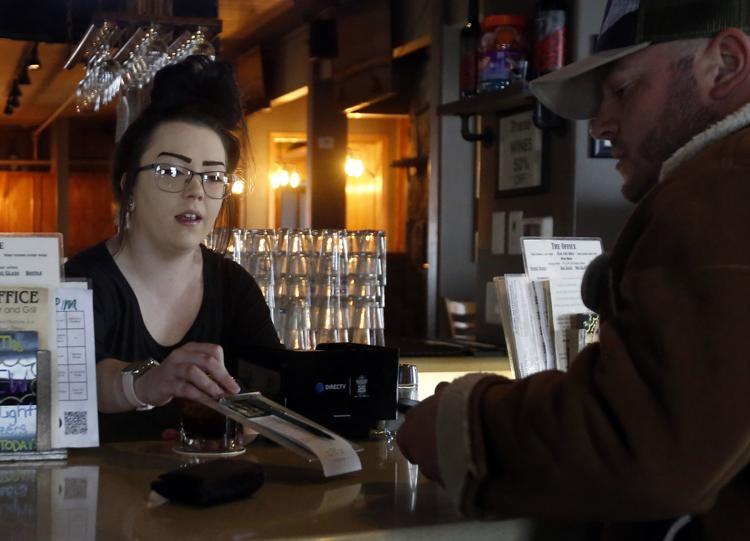 Pick-up order at HQ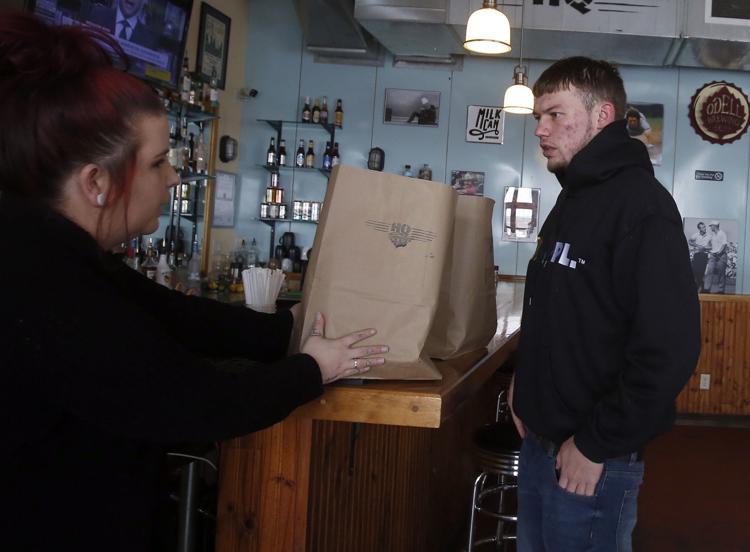 Wyoming Medical Center clinic Andy Dunn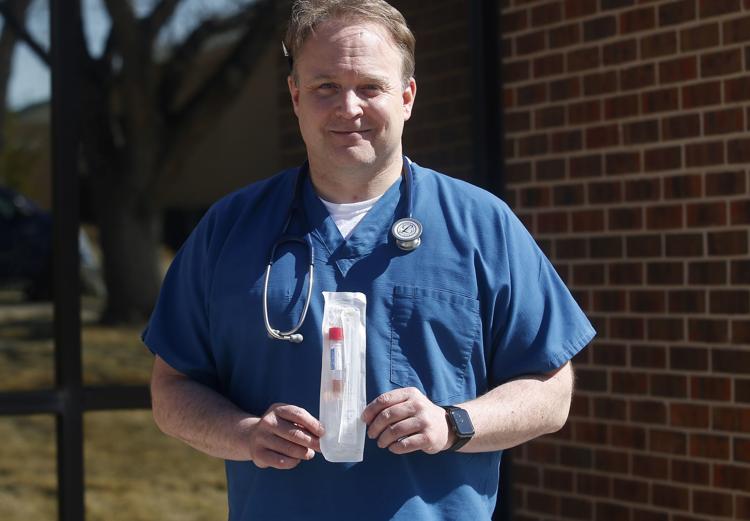 Wyoming Medical Center respiratory clinic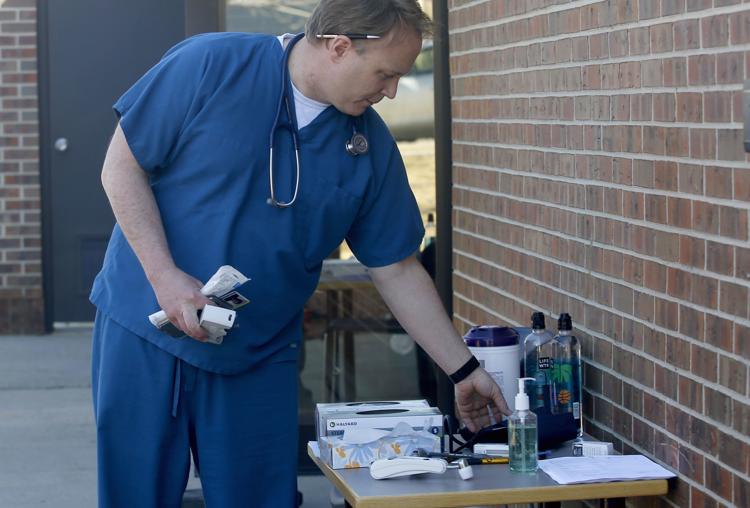 COVID-19 response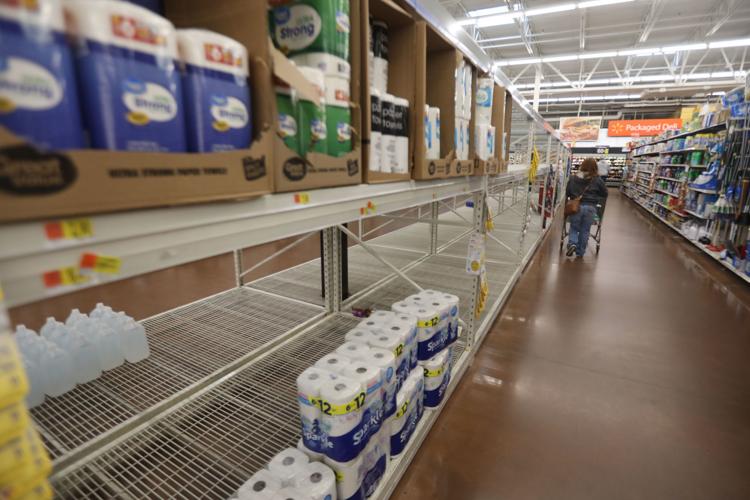 Press conference 5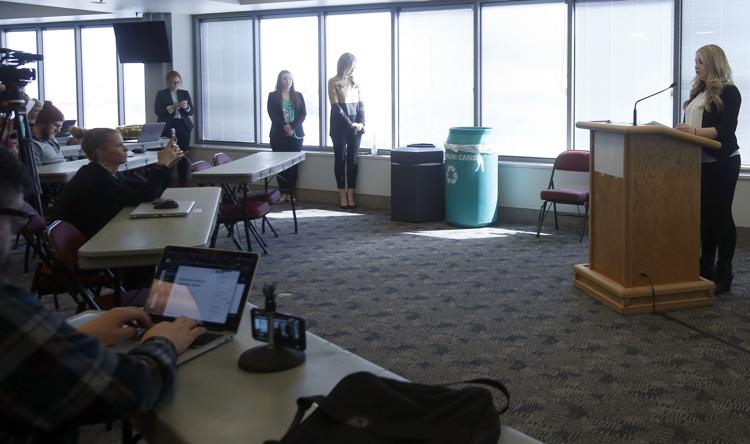 Respiratory clinic
Press conference 3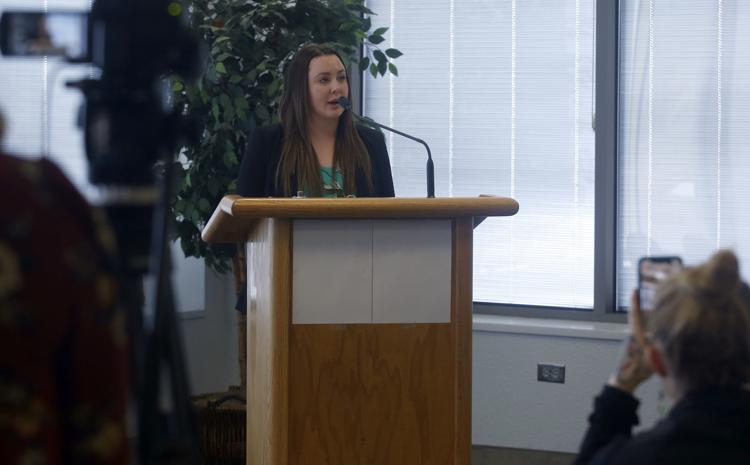 Respiratory clinic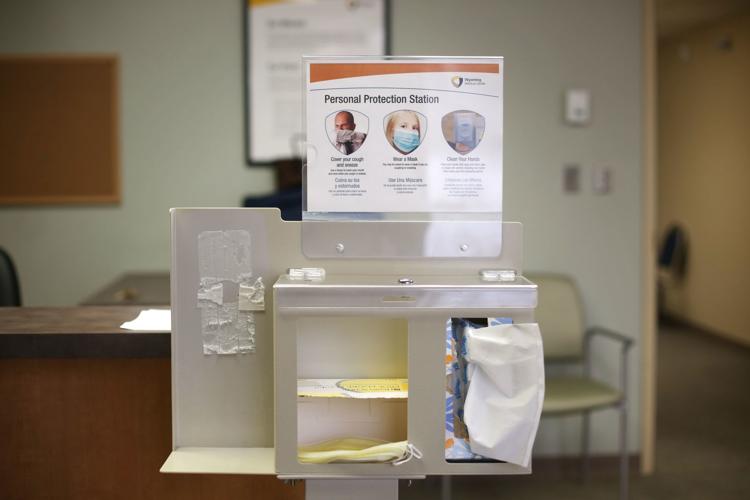 Briefing 5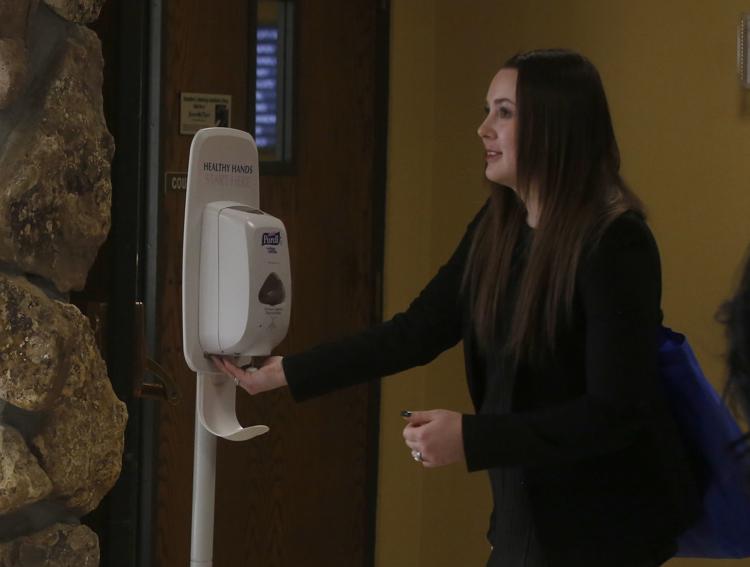 Briefing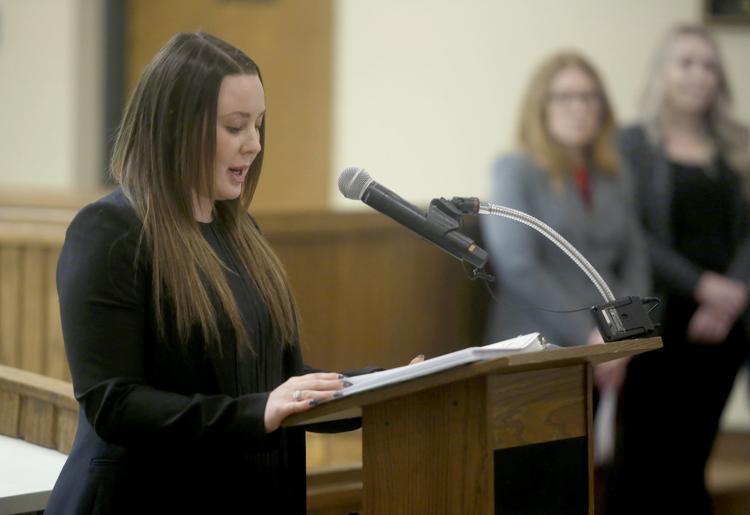 COVID-19 Press Conference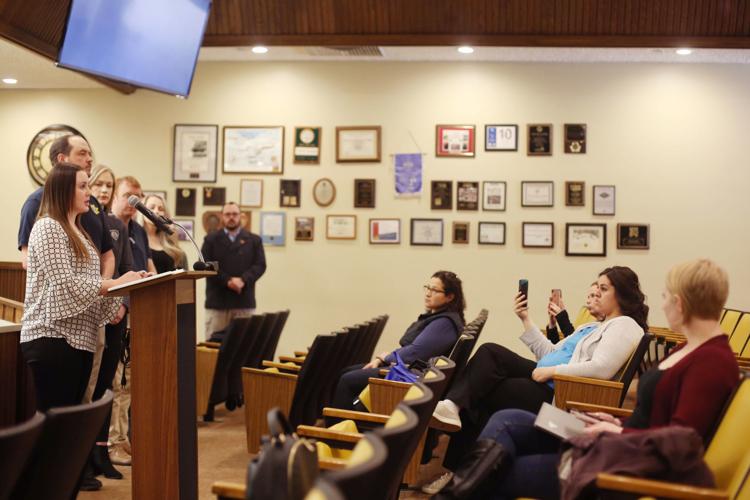 Respiratory clinic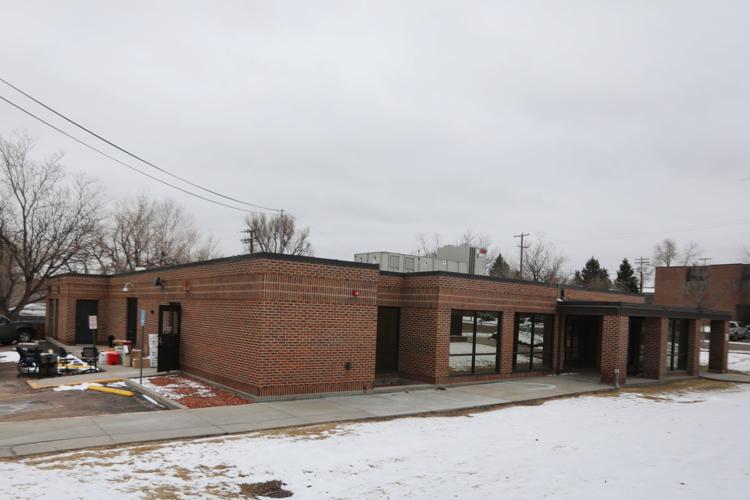 Respiratory Clinic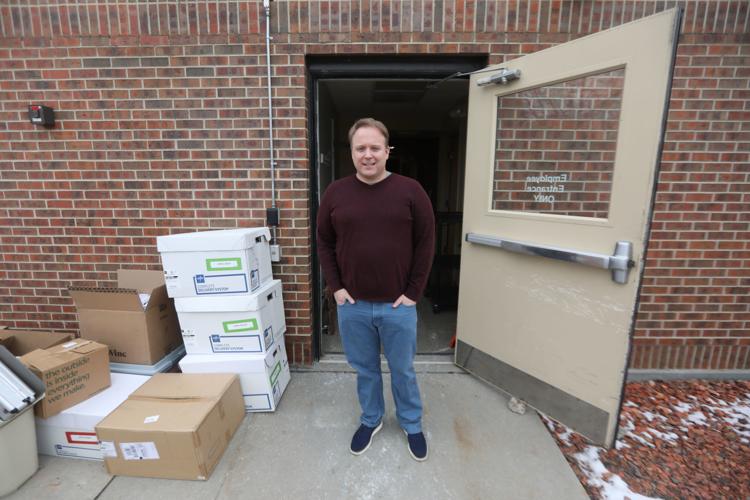 SageWest in Lander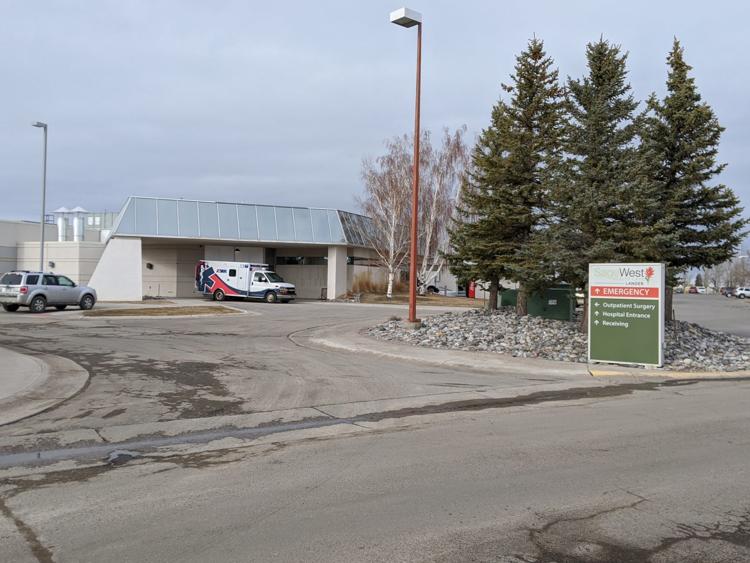 Showboat Retirement Center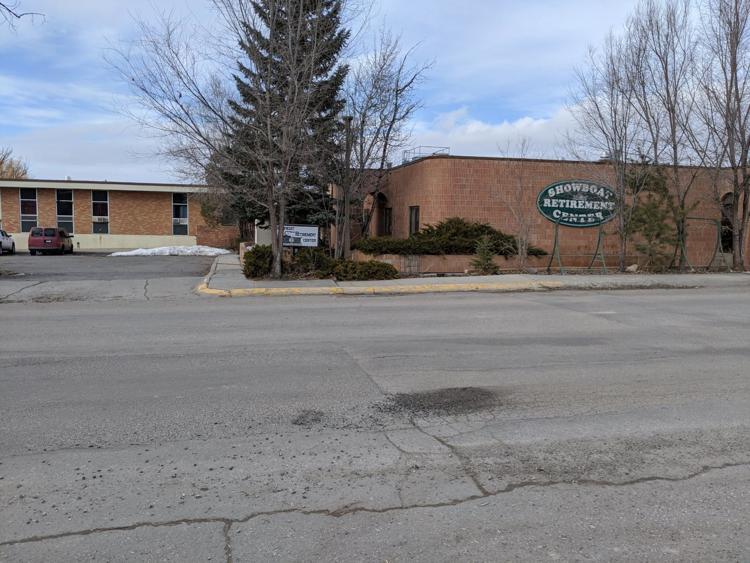 COVID-19 response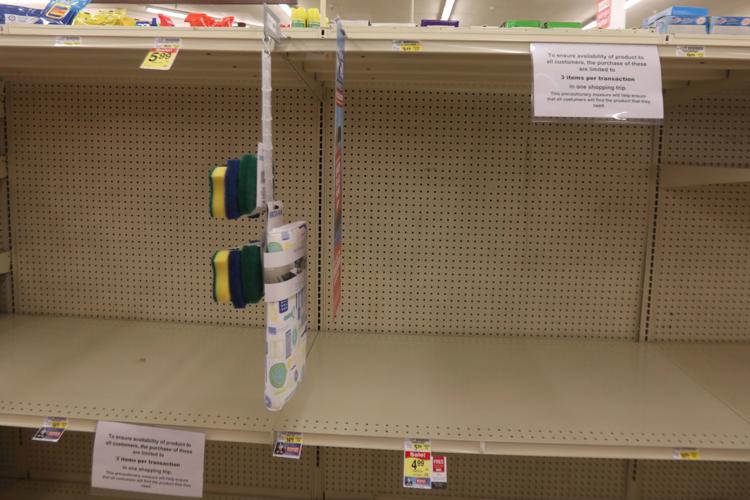 COVID-19 response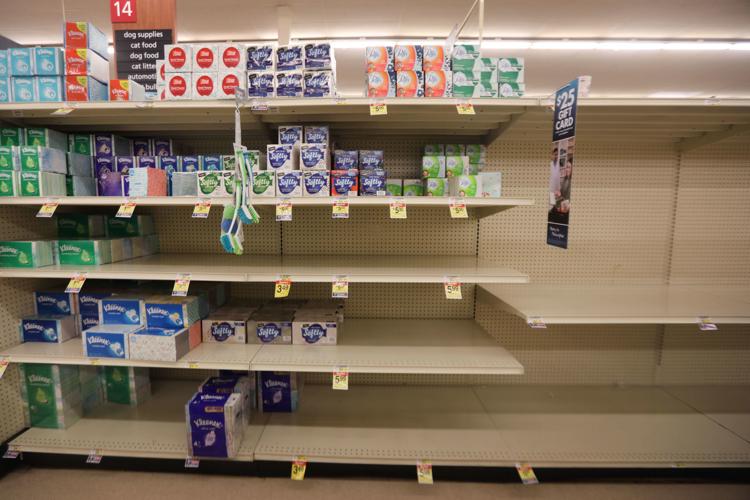 COVID-19 response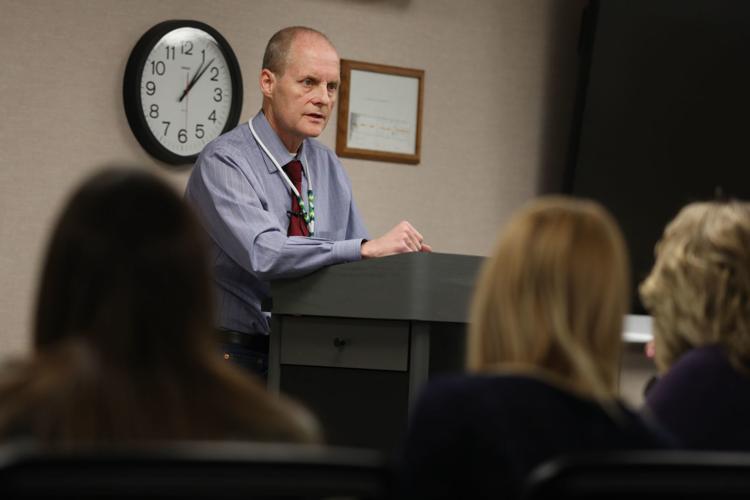 COVID-19 response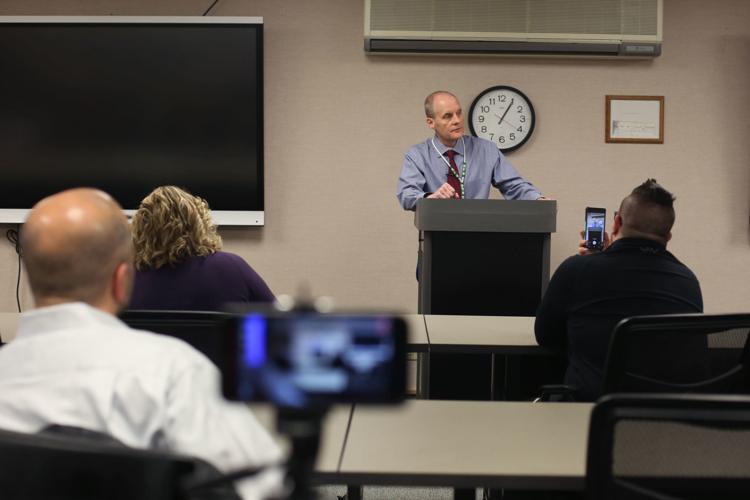 COVID-19 closure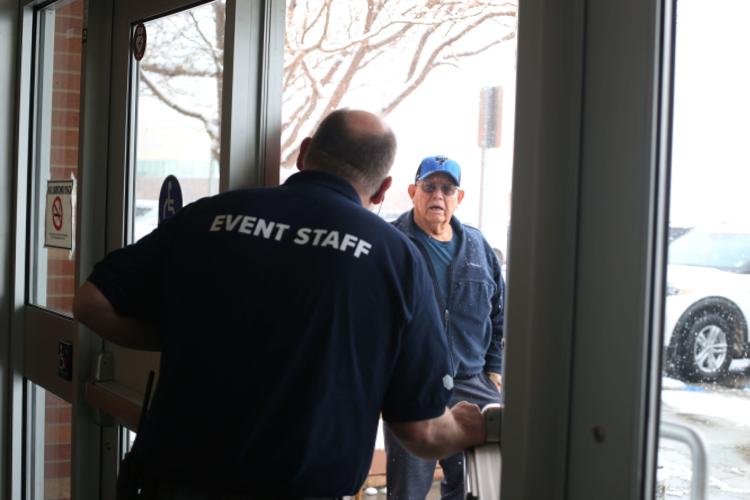 COVID-19 closure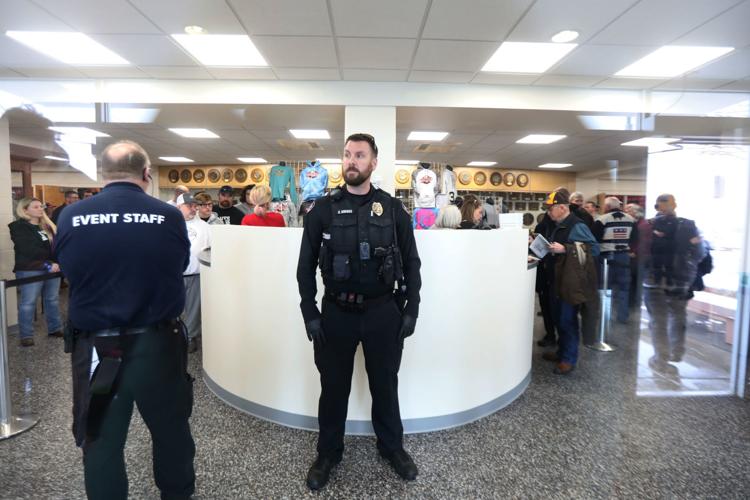 COVID-19 closure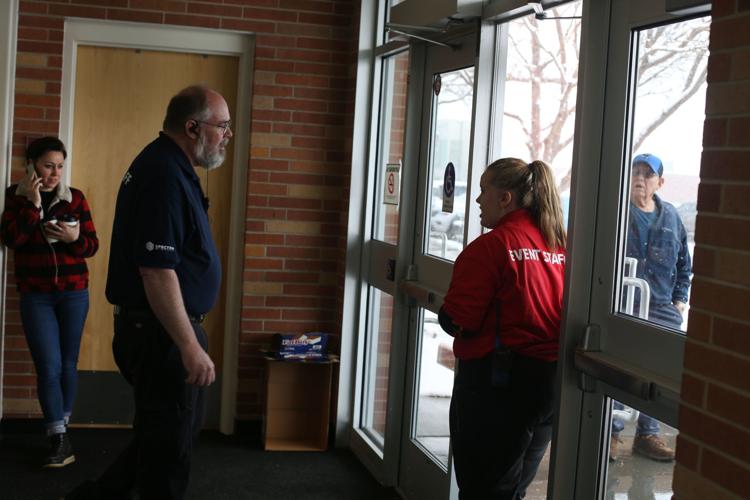 COVID-19 closure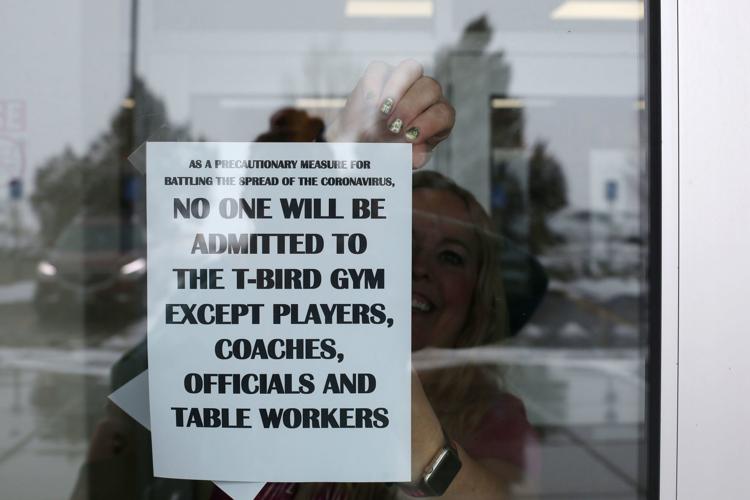 Covid 19 Press Conference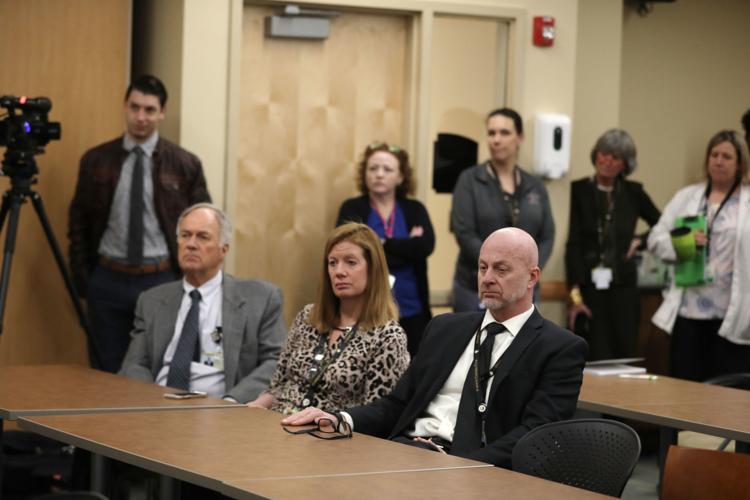 COVID-19 Press Conference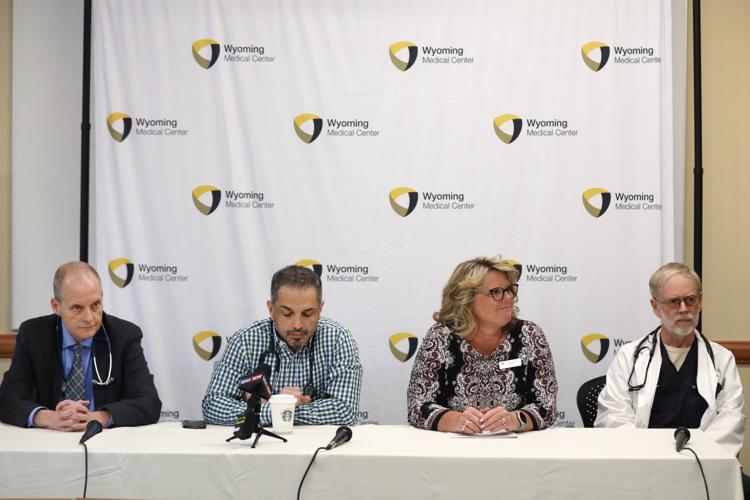 COVID-19 Press Conference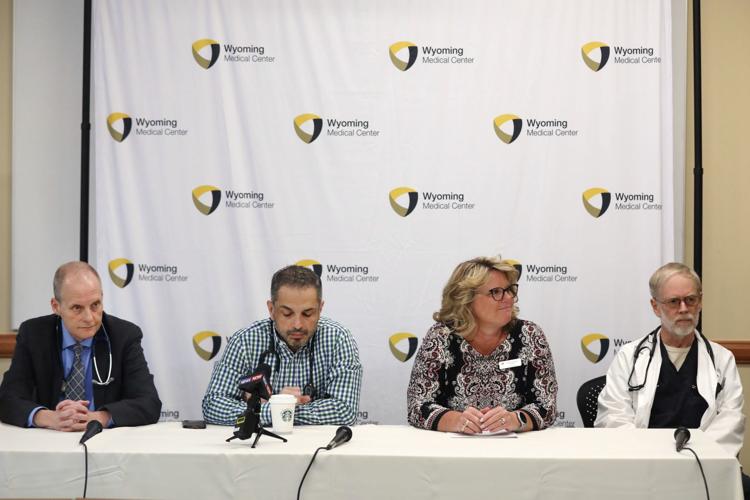 Covid 19 Press Conference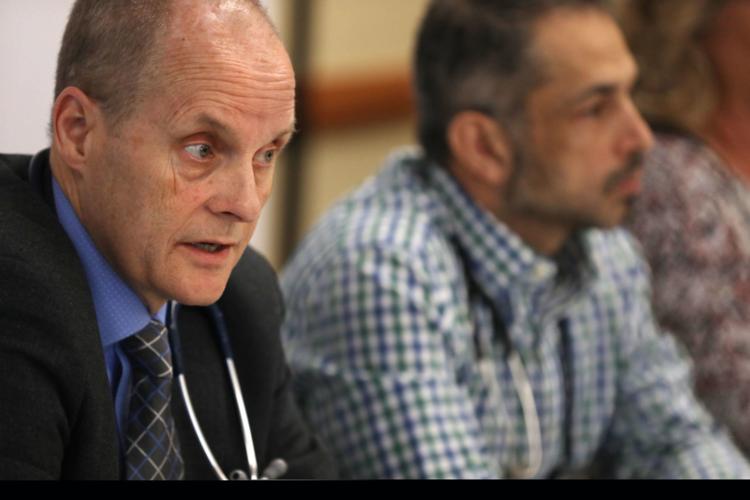 Mark Gordon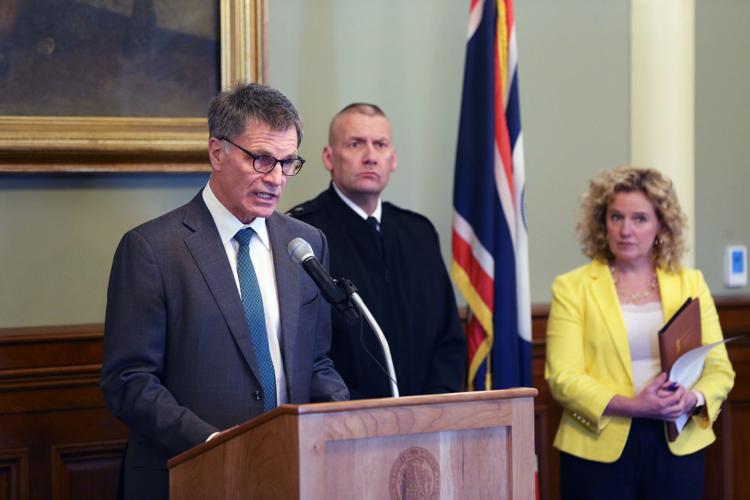 Closed sign at The Office Bar and Grill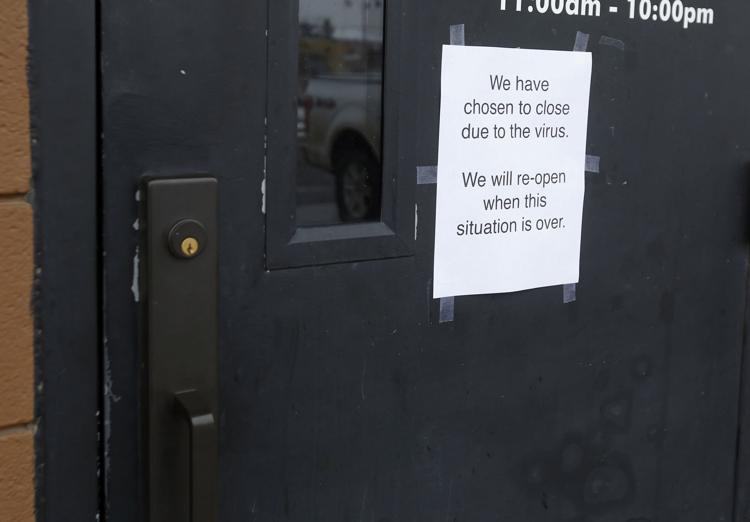 Concerned about COVID-19?
Sign up now to get the most recent coronavirus headlines and other important local and national news sent to your email inbox daily.