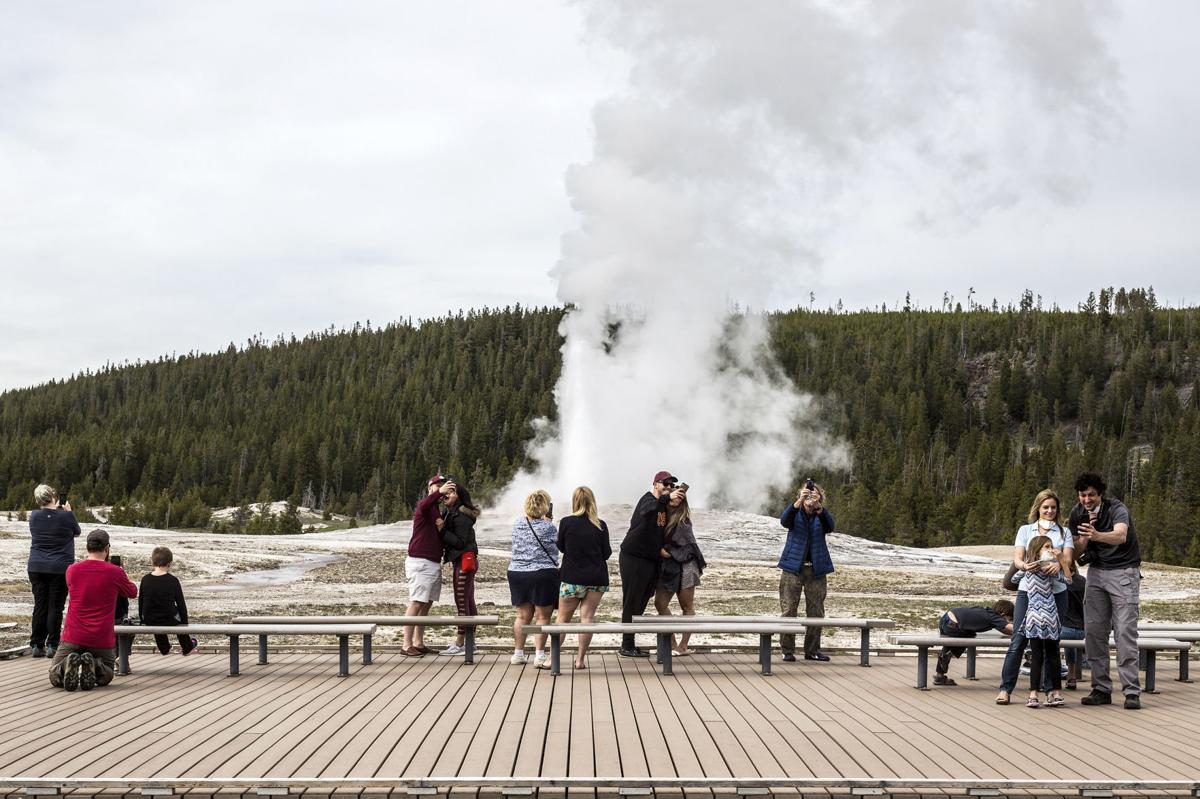 Two concession workers and three visitors to Yellowstone National Park have tested positive for the novel coronavirus, officials announced Tuesday.
The three visitors all tested positive "recently" after visiting Yellowstone, the park said in a news release. All three sought treatment at in-park clinics, and, in the case of at least two of the patients, "it is highly likely these visitors had the virus prior to entering the park."
The third patient tested positive after spending a week in Yellowstone, and "it has not been determined if the virus was contracted while the visitor was in the park or prior to entering."
Of the two concession workers who tested positive, one experienced symptoms while in the park and was then isolated after the diagnosis. Other employees were placed in quarantine; tests related to those other employees all returned negative. The second concession worker likely contracted the virus outside of the park.
Elsewhere, the park has continued its widespread testing of all staff. Beyond the two concession workers, more than 1,000 tests have returned negative, with 200 more pending.
Wyoming counties in the northwestern corner of the state have seen an uptick in recent weeks. Teton County currently has 272 confirmed coronavirus cases — third-most in the state behind Fremont and Laramie counties. Teton County began July with under 100 confirmed cases. The county also has reported 39 probable cases (close contacts of confirmed cases who have developed COVID-19 symptoms).
Park County has 96 confirmed and 11 probable coronavirus cases, as of Tuesday afternoon. The county began the month with fewer then 50 confirmed cases.
Statewide, there are 2,136 confirmed cases, 453 probable cases and 26 deaths.
Concerned about COVID-19?
Sign up now to get the most recent coronavirus headlines and other important local and national news sent to your email inbox daily.