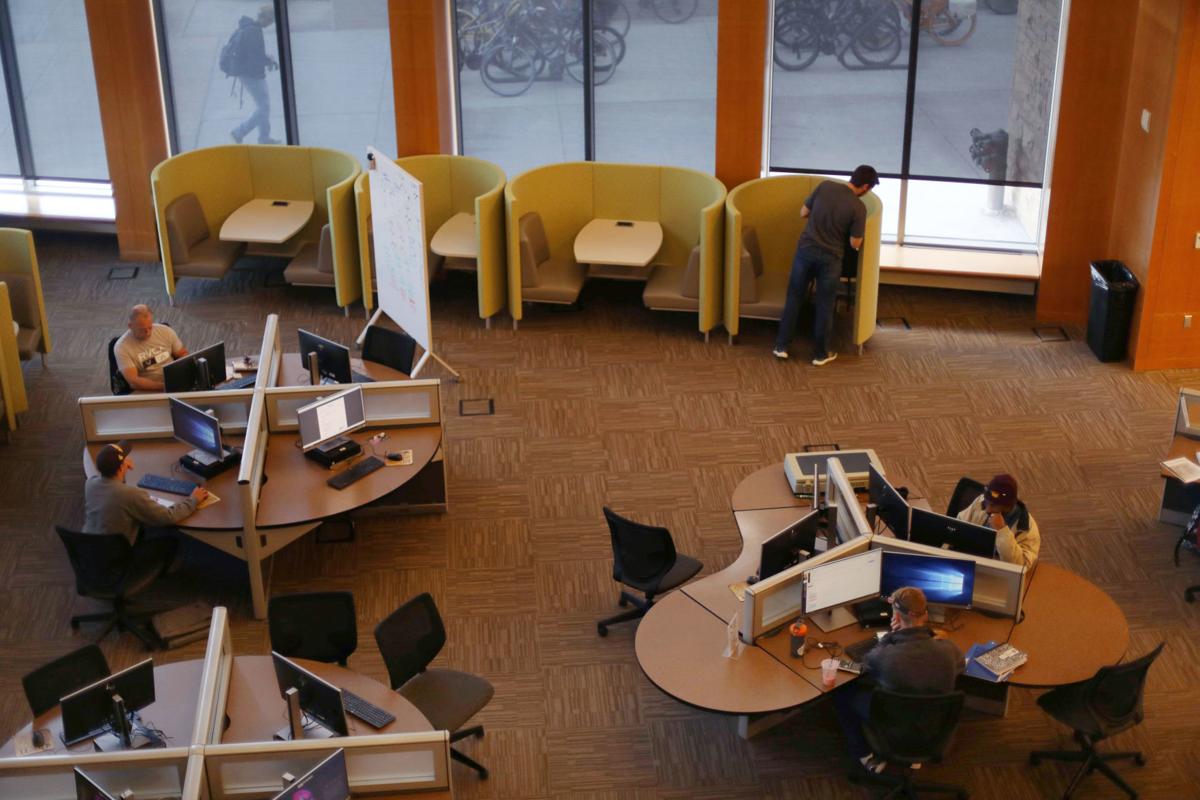 The University of Wyoming will extend its spring break by a week and will then make a decision about whether to move all of its coursework online in the latest move to control the spread of the novel coronavirus.
The announcement comes less than 24 hours after Wyoming health officials announced the Equality State had confirmed its first case of the virus here. There are no other suspected or confirmed cases in Wyoming as of Thursday morning, and the patient in Sheridan is isolated and doing well. Those who were in contact with her have been approached by health officials.
UW's spring break begins next week and will now continue through the week of March 23. The semester will not be extended.
Students who return to campus will still be able to access residence halls and food services. The university remains open for everything but classes, and staff are still expected to go to work. Those who can do work remotely should speak with their vice president, according to a UW announcement sent to the campus Thursday afternoon.
The announcement was anticipated, and the university was one of many institutions statewide that had already prepared for it. UW had already begun laying the groundwork to move its classes online should it be needed; professors were instructed to update their grade books should they become ill and to loosen their attendance policies to accommodate illnesses and quarantines. It previously canceled overseas study abroad trips and urged students to avoid traveling to coronavirus hot spots.
"The extended break is designed to provide time for faculty to better prepare for online-only teaching should it become necessary," the university wrote. "We will continually monitor the situation and make a decision about moving more fully to online classes. As mentioned in yesterday's communication, students are advised to take with them any materials they might need to resume instruction in an online format."
The week will be spent working with faculty to develop, redesign and deliver courses through "distance modalities." The school will also develop a survey to send to students to gauge what they may need should classes go online.
Laramie sits close to the state's border with Colorado, where cases have exploded in recent days and the governor previously declared a state of emergency. Nationwide, there have been more than 1,200 confirmed cases and roughly 40 deaths, including one in South Dakota. Vice President Mike Pence said that he expects thousands of more cases in the United States, and a health official testified earlier this week that the situation will deteriorate here.
As the virus has spread across the nation, other universities have moved classes entirely online or closed campuses. In sports, the NBA, NHL, MLB and MLS have suspended games, which comes after sporting events in Europe have been halted or played with no fans in attendance.
The university is not the only Wyoming institution to take steps to prevent the spread of the virus, which is a respiratory illness characterized by cough, fever and shortness of breath. Also on Thursday, the Casper-Natrona County Health Department ordered the cancellation of the state basketball tournament in Casper.
Despite the spread and the response by Wyoming officials, infectious disease experts have urged calm here. Because of Wyoming's rural nature, which isolates residents from high-population centers and from other Wyomingites, officials say the risk of widespread infection is relatively low. But that also makes Laramie unique, in that students are set to travel as part of spring break and because of its proximity to Colorado.
Officials say that anyone who travels to COVID-19 hot spots or who have contact with an infected person should seek treatment from a health care provider. But those who don't meet those criteria should not. People are encouraged to avoid large crowds, to wash their hands regularly, to avoid touching their face and to avoid unnecessary travel to areas where the virus is prevalent.
What Wyoming needs to know about coronavirus
Stay informed about the latest coronavirus developments in Wyoming with this collection of the Star-Tribune's coverage.
Concerned about COVID-19?
Sign up now to get the most recent coronavirus headlines and other important local and national news sent to your email inbox daily.