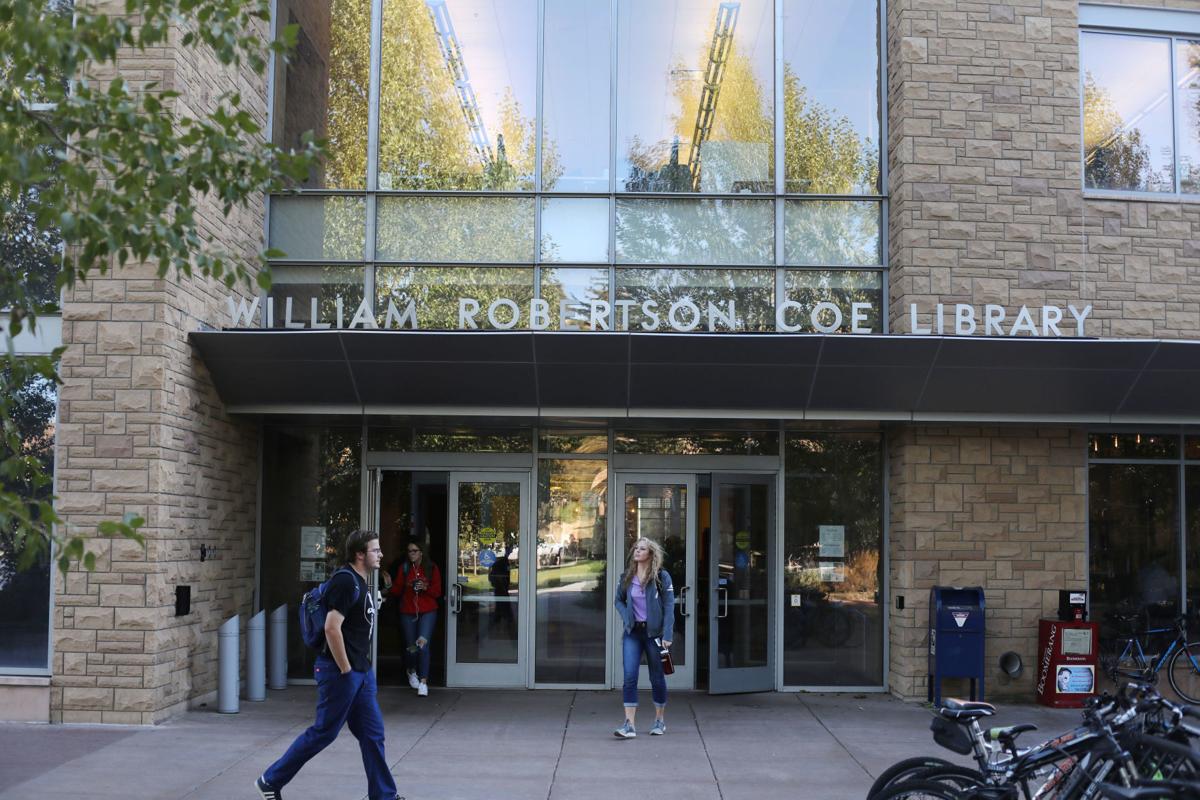 The University of Wyoming is considering reopening closed buildings and testing all of its students and staff every two weeks as part of a preliminary plan to begin in-person education in the fall, a plan that will cost $46 million in that first semester alone.
"While our students, faculty and staff have done a remarkable job of completing the spring semester through remote-learning technologies due to the coronavirus, one clear conclusion is the importance of an on-campus educational experience," interim president Neil Theobald said in a statement. "We are developing a reopening plan that we believe will bring our students back to campus safely and protect the health of our community to the highest extent possible."
The "preliminary plan" — as UW spokesman Chad Baldwin described it — was presented to the school's board of trustees Thursday. While the exact steps needed before students can return to campus have not been set in stone, the board "endorsed" the generalities and approved a request be sent to the state for $46 million.
At least the bulk of that money would likely come from the state's $1.25 billion share of the federal stimulus money; lawmakers are meeting beginning Friday to determine how exactly to parcel out that funding.
Baldwin said the university will need $12 million in the first semester to conduct the twice-a-month, universal testing it envisions. Another $2.5 million is requested to pay for protective equipment; Baldwin said the university is planning on distributing face coverings to all students. The school is asking for $10 million in financial aid for students who may have been financially impacted by the virus.
"We can open up the university for the fall, but if students can't afford to come, it's kind of all for naught," he said.
UW had previously received $6.5 million as part of federal coronavirus response efforts. Baldwin said all of that money has been allocated, on financial aid and to pay student-employees the university kept on payroll despite campus being closed. More money was raised by the university's foundation, with a goal of giving $1,000 to any student who needed additional assistance.
According to the plan endorsed by the trustees Thursday, residence hall dorms would be repurposed to house one student each, rather than two. Baldwin said that effort would necessitate the reopening of the long-shuttered Crane Hall. He said it would take another $1.5 million to make the building habitable.
The school is also looking at opening a closed dining hall as a "satellite" of UW's main eatery. That way, Baldwin said, students can eat without crowding.
While UW remains committed to "maintaining a 15-week long semester," it is still considering eliminating fall break or moving the last weeks of the semester online, after students return from Thanksgiving. Baldwin said there had also been discussions about beginning the semester early. He said there was concern about the virus returning when the seasons change, a possibility that would be made worse by students traveling around the state, region and country and then returning to Laramie after the holiday.
Students or staff who are at high-risk for severe disease would be able learn and work remotely, per the proposal. Everything from students moving into the dorms to social gatherings and suspending the use of small meeting rooms are being considered. More custodians will be hired to allow for deeper, more frequent cleaning.
Of course, with the fall comes the return of football season. Baldwin said UW would "like to" have fans in the War Memorial Stadium. He said the school was studying how to do it but warned that it could end up not being possible.
Student-athletes are slated to return to campus well before their peers. Baldwin said the first of them will be in Laramie on June 1. Before they can begin workouts, all of them will be quarantined for two weeks and then tested. He said there were also discussions about testing all visiting teams, along with UW's team and the referees officiating the game. The first wave of testing for athletics will cost nearly $700,000. Another $295,000 is being budged for "fan safety."
He said that all of the plans were subject to change, as the pandemic's status — and the state's response to it — changes. But the school will likely approve a concrete plan in the coming weeks.
As of Thursday, Albany County has had eight confirmed cases of the virus. None have yet to be linked to the university.
"We don't have a campus where the virus is prevalent as far as we can tell," Baldwin said. "So we'd like to keep it that way. Bringing students from all over the country back here — it could be very difficult to maintain that level. But we're going to do what we can, and there's a commitment — and the trustees made it very clear — we're going to take extraordinary steps to try to keep the virus out and, if it happens to be here, to prevent its spread."