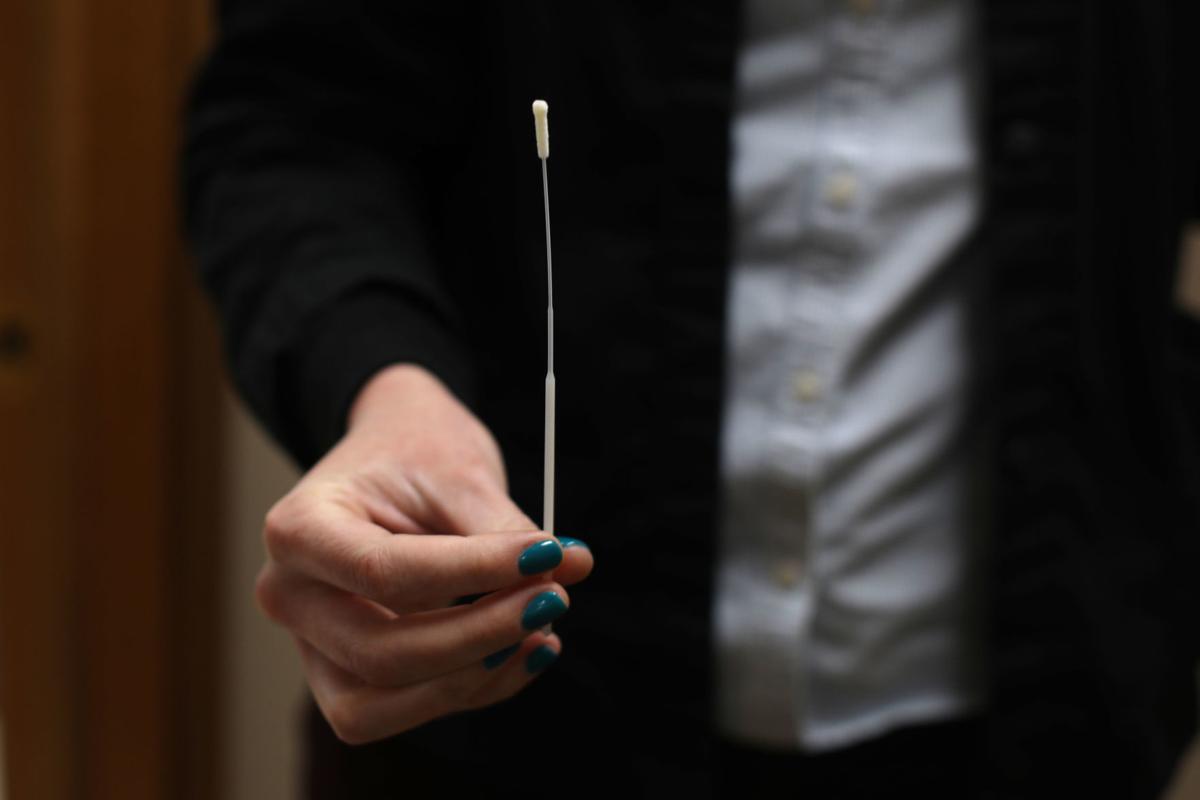 As concerns about coronavirus grow, there are a number of resources and recommendations available to Wyomingites. The Star-Tribune has listed many of them below.
Know the symptoms
COVID-19, the disease caused by the novel coronavirus, is a respiratory illness. Its symptoms include cough, fever and shortness of breath. Symptoms appear within two weeks. If you have contact with a person who has COVID-19, you should self-isolate for 14 days.
Where to get help
Natrona County residents who fear they have COVID-19 or another respiratory illness are encouraged to call Wyoming Medical Center's newest clinic, which was established specifically for this issue. The clinic will only test those patients who do not have the flu and who physicians believe may have COVID-19. The clinic, which accepts walk-ins but asks you to call ahead, can be reached at 307-233-0291. It's located at 245 S. Fenway St. in Casper.
The hospital has also launched a telehealth screening hotline. Patients who are experiencing respiratory illness symptoms such as fever, cough, nasal and chest congestion and sore throats can call the hotline, where they can speak with a registered nurse. The hotline number is 307-233-7288 and is available from 8 a.m. to 5 p.m. Monday through Friday.
Patients who believe they're sick are asked not to go to the emergency room to avoid overwhelming the facility. They are asked to either call Wyoming Medical Center's clinic or the patients' normal health care providers. Only patients who are having trouble breathing should go to the ER.
The Casper-Natrona County Health Department has established a local hotline that potential patients can also call. People can also call the number for information about COVID-19. That number is 307-577-9892.
The state also has a hotline for those outside of Natrona County. That can be reached by dialing 211.
Follow the state Health Department's tips
Stay home when sick and avoid contact with other people unless you need medical attention.
Follow commonsense steps such as washing your hands often and well, covering your coughs and sneezes, and cleaning and disinfecting surfaces and objects that may be contaminated with germs.
Operators of nursing homes and other health care facilities should closely follow guidelines from the Centers for Medicare and Medicaid Services for infection control and prevention, including those that restrict visitation. Assisted-living facilities should also follow these practices.
Older people and those with health conditions that create a higher chance of getting seriously ill should be careful to avoid crowds, unnecessary air travel or situations where they may be in close contact with others.
Everyone should follow Centers for Disease Control and Prevention recommendations to avoid foreign travel to many areas and cruise ship travel.
If you are hungry
The Natrona County School District has established a program to feed students while its schools are closed. Any person 18 and under can get a free lunch from 11:30 a.m. to 1 p.m., Monday through Friday, at any of the following locations: Trail Elementary, Sagewood Elementary, Pineview Elementary, Poison Spider School, Roosevelt High School, Bar Nunn Elementary, Mountain View Baptist Church, Cottonwood Elementary, Evansville Elementary, Journey Elementary, Boys & Girls Clubs of Central Wyoming main branch, Paradise Valley Elementary, Casper Recreation Center, Midwest School, Verda James Elementary. 
For Natrona County residents whose jobs or finances have been affected by recent closures, the Poverty Resistance Food Pantry, Natrona County Community Action Partnership and Joshua's Storehouse are available to provide aid:
Poverty Resistance Food Pantry: 307-215-4732, 450 S. Wolcott St.
Natrona County Community Action Partnership: 307-232-0124, 800 Werner Court No. 352.
Joshua's Storehouse: 307-265-0242, 334 S. Wolcott St.
If you need to shop
If you are elderly and fearful of going to a busy grocery store, Smith's (2405 CY Ave.), Albertsons and Safeway stores in Wyoming are offering senior citizen-only shopping hours.
Smith's senior-only hours are from 7 to 8 a.m. on Mondays, Wednesdays and Fridays. Pharmacy hours will also open early for seniors, and the store is waiving its pick-up fee for customers 60 and older through April 18.
Albertsons and Safeway stores are reserving every Tuesday and Thursday from 7 a.m. to 9 a.m. for vulnerable shoppers including seniors, pregnant women and people with compromised immune systems.
Albertsons in the Hilltop Shopping Center is located at 2625 E. Second St., and Albertsons in west Casper is at 1076 CY Ave.
Talk to your leaders
For residents who would like to participate in public meetings without attending in person, the city of Casper now has a phone number and email address to accept public comment. Residents can either call ahead of a council meeting to schedule their comment time or call at 6 p.m. on meeting nights. The phone number is 307-235-8215 and the email address is councilcomments@casperwy.gov.
If you need financial help