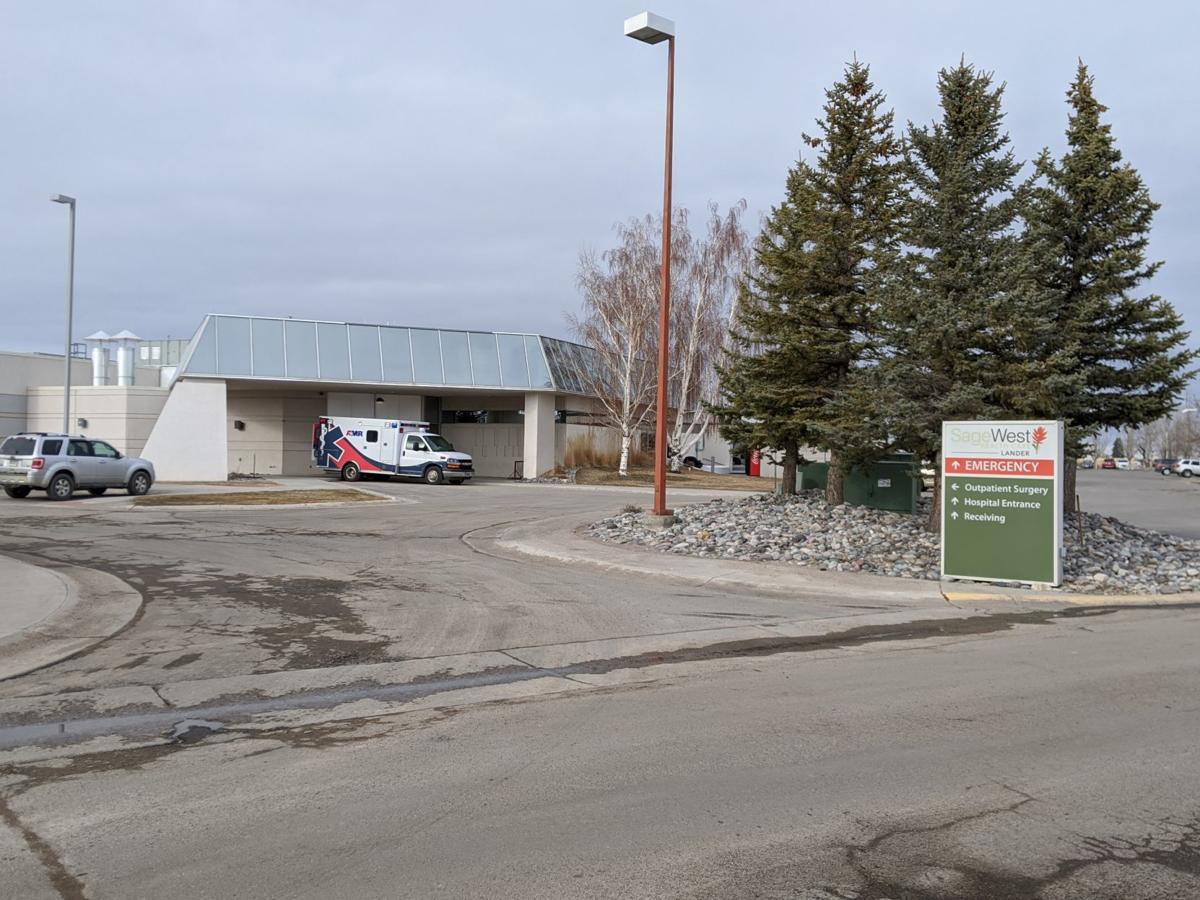 After seven new coronavirus cases in relation to a Lander assisted-living facility were officially diagnosed earlier this week, city officials took more drastic steps, like asking gatherings to be limited to 10 people or less, to help stop the spread of the illness.
A day after the Fremont County city declared a state of emergency over a COVID-19 outbreak in Lander, city officials said on Wednesday that they were moving to level three of a four-level COVID-19 "action plan" for the safety of residents. At the same time, a public health official said there could be more cases than the eight confirmed in the county because others with milder symptoms haven't been tested.
The city canceled all Lander Community and Convention Center events through April or until otherwise directed by the City Council. The city also closed the Community Center and suspended Parks and Recreation programs through April. Schools in the area, including Wyoming Catholic College and the National Outdoor Leadership School, have canceled coursework in response to the virus.
Businesses in the city have also adjusted operations due to the spread. For example, some restaurants and coffee shops have said they'll offer take-out or delivery orders, with some closing their dining areas entirely.
But unlike Teton County, city and county officials are leaving the decision to close businesses like restaurants and bars to the businesses themselves.
Instead of going out to a bar or public event, Hutchinson said, at the advice of public health officials, residents could take advantage of the area's multitude of offerings for outdoor recreation.
"While we still need to practice social distancing, you can still get outside and enjoy the outdoors," he said in the announcement. "Going for walks and getting some fresh air is a good idea, just try to keep your distance from others and avoid congregating in large groups."
Waiting for results
Public health officials say the illness has hit a community spread phase, with the first confirmed case at the Showboat Retirement Center being a result — not a cause — of the spread in the city.
The number of confirmed cases could also rise, with more test results expected in the next day or two, Lander Assistant Mayor RaJean Strube Fossen told the Star-Tribune on Wednesday.
Health care providers in the community — like in others — have also been unable to meet testing demand because of limited tests, Fremont County Public Health Officer Dr. Brian Gee wrote in a response. But he said health care providers and public health officials are trying to increase testing capabilities and are "hopeful that testing capacity will be increased significantly in the near future."
Gee said patients who may have the illness but haven't been tested are being asked to take actions to isolate themselves.
A doctor at the Lander Medical Center on Monday told the Star-Tribune that limited tests had resulted in the clinic telling some patients who tested negative for the flu to assume they have COVID-19.
"There are currently several upper respiratory illnesses circulating in the community that may include the flu, viral colds and other viruses as well as the possibility of Covid 19," Gee wrote. "Because of numerous individuals presenting with milder symptoms, patients are being asked by Healthcare providers to self-isolate at home because of a potential Covid 19 infection, even if not confirmed by testing."
Retirement home cases
Showboat retirement home staff have continued to practice precautions like disinfecting and handwashing to prevent more spread, an employee who asked not to be named said in an interview on Wednesday.
"We're following the guidelines exactly because we don't want to spread it."
On Monday, health officials announced that seven new cases tied to the facility had been discovered.
After the first case was confirmed, the facility banned visitors. In addition, employees who had contact with the first patient have been told not to come into work for 12 days.
"It's not a big crisis. The CDC was right on top of it," the employee said. "At the moment, we don't have any challenges with it."
The assisted-living home has about 20 residents, with most being formerly homeless or low-income, she said.
The cluster at the home has also meant changes in visitation. The facility isn't allowing visitors, but friends and family are allowed to drop off items or care packages at the front door. Residents can also speak with them over the phone.
"They pretty much understand it," the employee said of friends and family.
She said about three-fourths of the residents do not have family who visit, regardless of the circumstances.
'Flooded' with calls
Strube Fossen, the assistant mayor, said the city began to prepare for the illness hitting Lander earlier than most local governments, declaring a state of emergency just hours before health officials confirmed the first case in the city.
Crediting the City Council for its quick attention to the problem, she said city leaders and officials started — and have continued — meeting with state and federal health officials to respond to COVID-19 infections in Lander.
Since Lander officials began announcing precautions, Strube Fossen said the city has been inundated with phone calls from residents who have questions about its response, want information about the illness or simply want to thank city officials for being proactive.
"The mayor hasn't slept in three days," she said. "The mayor and I are just flooded with those types of calls."
Yet, city leaders have heard from some who believe the danger is exaggerated and that the city is overreacting, Strube Fossen said. Still, she said most residents they've heard from are thankful the city is taking the threat seriously.
"Our citizens are pretty awesome," she said, adding that, "we're always going to have the two factions."
Concerned about COVID-19?
Sign up now to get the most recent coronavirus headlines and other important local and national news sent to your email inbox daily.