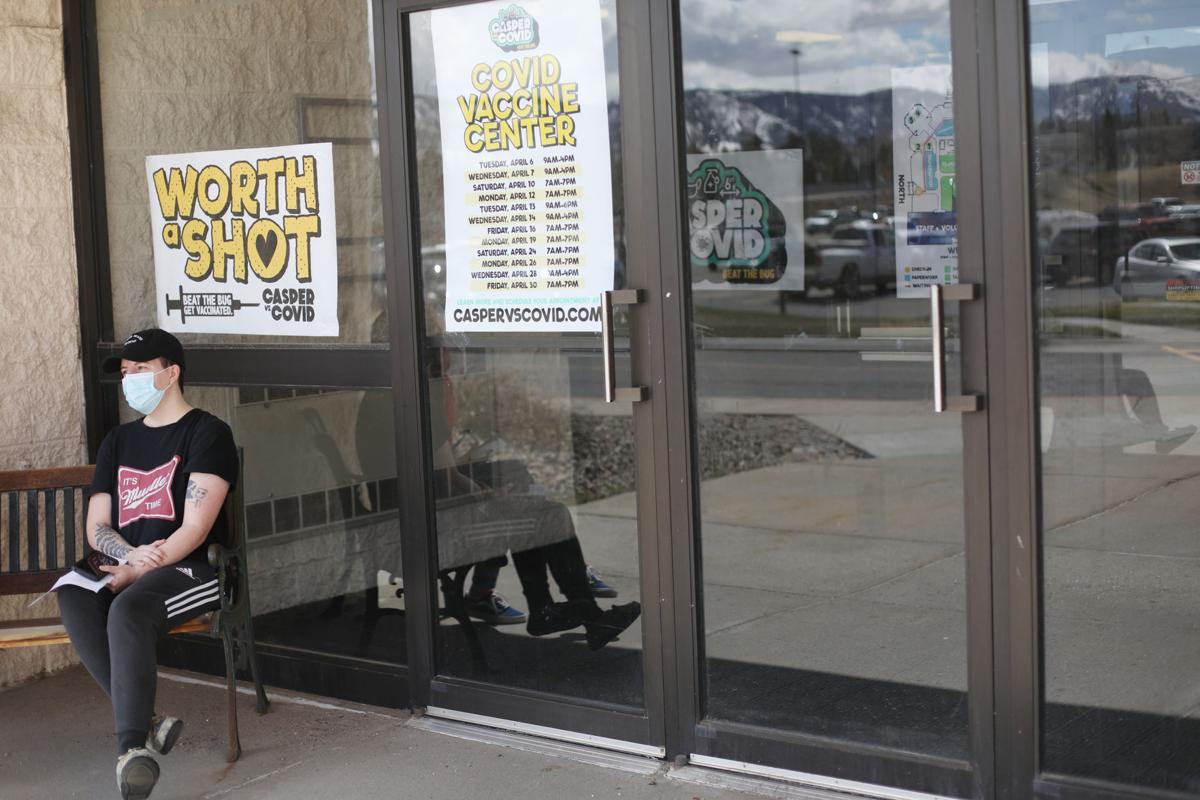 Programs incentivizing COVID-19 vaccines are popping up across the U.S. as inoculation rates slow nationwide. Officials say similar initiatives could work in Wyoming, where vaccine hesitancy is higher than anywhere else in the nation, though details about possible efforts are sparse.
"We have had preliminary discussion about incentives but it's still in the deliberative phase," said Michael Pearlman, communications director for Gov. Mark Gordon.
"The governor strongly believes getting the COVID-19 vaccine is a personal choice," Pearlman added.
He couldn't offer specifics on those discussions nor could he confirm whether there would be a statewide vaccine incentive program in the future.
State Health Officer Dr. Alexia Harrist also declined to offer details but said if the state does pursue vaccine incentives, the efforts would be catered to Wyoming's rural nature.
"What we really want is something that makes sense for Wyoming and would work here," Harrist said, adding the department is watching what other states are doing to gauge how plausible a Wyoming-specific initiative could be.
Like Pearlman, Harrist couldn't offer a timeline for when a decision would be made, nor was she sure such a program would take off here. She did say there isn't a goal to have a specific proportion of residents vaccinated. Rather, the department is hoping everyone who wants a vaccine has access to one.
Local efforts
While the state deliberates, some local health departments are developing their own incentives.
Teton County, which has the highest vaccination rate in Wyoming, has already announced an incentive program of its own called "shots for swag."
Health officials there hope raffle prizes sponsored by local businesses will get the county 80% vaccinated by July 4. As of Monday, about 60% of residents there were fully vaccinated.
The Casper-Natrona County Health Department has also taken note of incentive programs popping up nationwide. About 28% of the county is fully vaccinated against COVID-19, and as vaccination rates slow the department is hoping creative approaches will get people off the fence.
"We kind of have felt like we've gotten a lot of the people that for sure want a vaccine," said Hailey Bloom, spokeswoman for the local health department.
Now they're trying to reach people who aren't as sure they want to be vaccinated. Bloom said if the department does launch an incentive program, it will be a small part of a much broader community effort to get vaccines out to the public.
Some early ideas include holding contests, asking local businesses to donate door prizes and holding pop-up vaccine clinics at local businesses. Bloom said the department is envisioning a string of community events that encourage the public to get their shots.
The governor is "supportive of those locally driven programs," Pearlman told the Star-Tribune.
Harrist, too, said county-level programs are "incredibly effective" because those officials know their communities best.
If more counties decide to launch their own incentive programs, Harrist said, that could invite collaboration between local and state partners. She didn't believe county-specific programs created a conflict for launching a statewide incentive, she added.
Various approaches
Other U.S. states and counties have launched their own vaccine incentive programs to varying degrees.
Wyoming was among national leaders for vaccine uptake while supply was limited this winter, but now with shots available to anyone who wants one, the state is falling behind. The Equality State is in the bottom 10 for those fully vaccinated, and has the fourth-lowest proportion of residents who have received at least one shot.
About 28% of the state is fully vaccinated, according to the Wyoming Department of Health. About 35% have received at least one shot.
Hesitancy toward the inoculations has remained high in the state, too. In mid-April, an arm of the U.S. Department of Health and Human Services released statistical models predicting how reluctant each U.S. county would be toward COVID-19 vaccines. Wyoming was home to the 11 most hesitant counties in the U.S., with 32% of residents in those communities estimated to be hesitant toward the vaccines.
An updated analysis published Monday has even more Wyoming counties taking the top spots. Sixteen counties here are now estimated more "hesitant or unsure" than anywhere else in the U.S. It's estimated nearly 33% of residents in 11 of those counties are hesitant toward the shots.