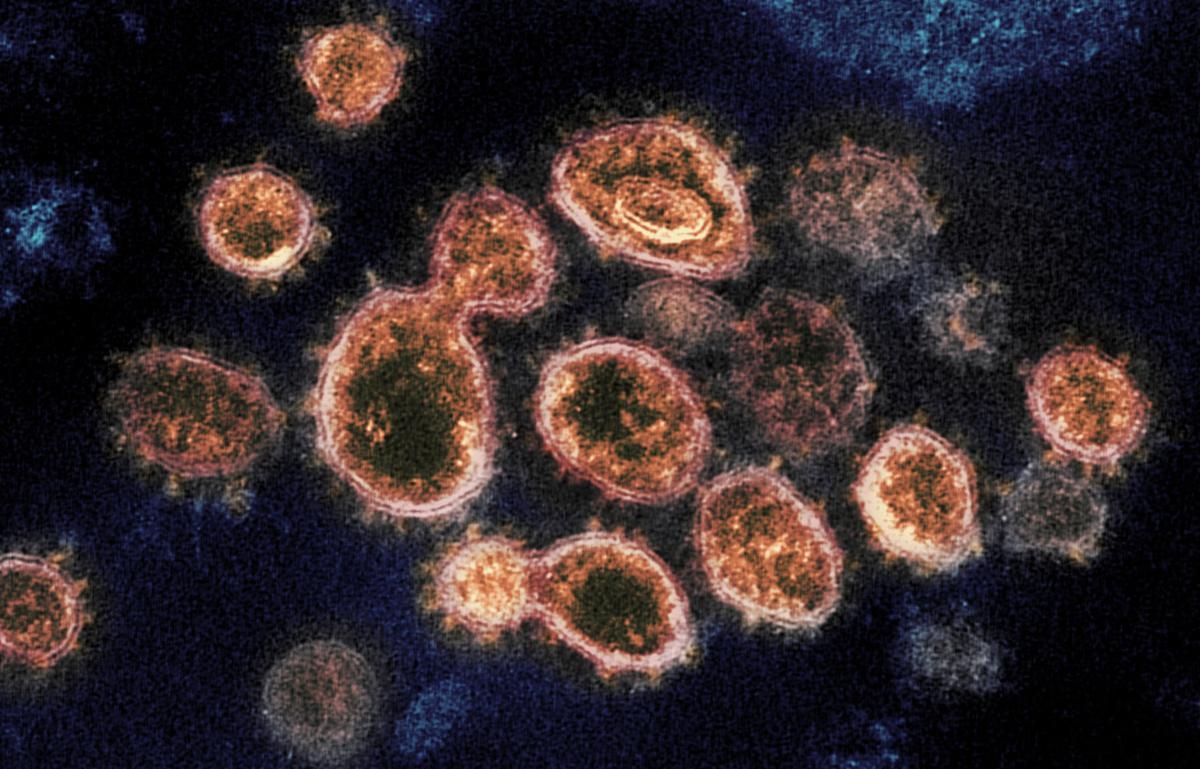 Twenty-eight more Wyomingites have died from COVID-19, the Wyoming Department of Health announced Tuesday.
The virus has now caused 624 deaths in Wyoming since the pandemic emerged. The newly reported deaths, the first announced in February, occurred mostly in January, with a few occurring in December and November, and two happening "within the last week," according to the health department.
The state does not include a death in its COVID-19 count unless the virus is listed on the patient's death certificate as either the cause of death or a contributing factor. There is often a lag between when deaths occur and when deaths are reported because of the time it takes for death certificates to be processed.
The number of deaths caused by COVID-19 in Wyoming is beginning to decline, with 158 deaths reported in January, compared to 190 deaths reported in December — the deadliest month for the virus in the state.
Because not all deaths reported by the department occurred the month they were reported, it's unclear exactly how many Wyomingites died during the month of December versus January, but Wyoming Department of Health data shows at least 200 deaths occurred in December and roughly 100 occurred in January. There have been 186 deaths announced in 2021.
Eight residents included in the 28 deaths announced Tuesday were residents of long-term care facilities. Twenty had been hospitalized prior to their deaths and 24 had underlying health conditions that made them more vulnerable to severe illness from COVID-19.
Laramie County added the most deaths, with six more residents confirmed to have died from the virus. That community has the second-highest death toll in the state, with 91 residents having died from COVID-19. Natrona County, which added four deaths from Tuesday's announcement, has the highest death toll at 121.
Carbon, Park and Sheridan counties each added three new deaths. Campbell and Fremont counties each added two. Goshen, Sweetwater, Teton, Washakie and Weston counties each added one new death.
COVID-19 will likely be the third-leading cause of death in Wyoming in 2020, according to a department of health memo. Only heart disease and all forms of cancer are estimated to have killed more Wyomingites last year, though official numbers have not yet been published.
The virus's spread is slowing in Wyoming. When cases were at their highest in November and December, some days saw more than 1,000 new cases. Now, that number is below 200 on average.
Most Wyoming counties are in the high transmission category for cases per 100,000 people.
As cases soared through November, more than half of Wyoming's counties implemented face mask mandates. The state followed, imposing a mask requirement in early December. Gordon at that time said the White House metrics would determine whether a county could be exempt from the mask order, which no county has been thus far.
The state's existing mask mandate is scheduled to expire Feb. 14.
Follow health and education reporter Morgan Hughes on Twitter @m0rgan_hughes