The number of Wyoming residents seeking COVID-19 vaccines has again plateaued. In the last two weeks, just under 4,600 people sought a first dose, and 576 sought the one-dose Janssen shot.
Those numbers are roughly the same as they were in the previous two-week period.
The plateau persists despite a new advertisement campaign from the Wyoming Department of Health, and pleadings from local health officials including Natrona County Health Officer Dr. Mark Dowell, who has stressed the strain the illness among the unvaccinated has put on Wyoming hospitals.
The Wyoming Department of Health earlier this month launched a new public information campaign with a focus on real stories from residents who regretted not getting their shots earlier.
"We almost lost a really strong guy, he's retired law enforcement. He was on a ventilator with a feeding tube," a man in physician's attire and a mask tells the camera in one of the advertisements. "He now believes and wishes he could tell everyone 'take the vaccine.'"
The advertisements feature the tagline, "Catch COVID-19, and the virus may decide for you." They focus on "real Wyoming stories," a slogan imprinted at the bottom of each video.
In addition to the videos, the new campaign uses radio, newspaper, television and social media to spread the word. All of those mediums have been used by the health department in previous public information efforts, but this time they are also mailing postcards to Wyoming households with a QR code that links to the video clips.
"It has a much more serious tone than earlier vaccine messaging," department spokesperson Kim Deti said via email.
Through a combination of federal dollars, including from the CARES Act and Federal Emergency Management Agency, the health department has put more than $1.5 million toward this and earlier vaccine messaging.
The focus on vaccination stems from the clear impact that unvaccinated residents are having on Wyoming's hospital system, Deti added.
"We have seen how most of Wyoming's new cases, hospitalizations and deaths in recent months are among individuals who have not been vaccinated," Deti said. "The continued campaign should be viewed as evidence of our commitment to promoting these free, safe and effective vaccines. I believe we have a responsibility to keep trying."
Federal officials have begun referring to the current state of virus-related illness nationwide as a "pandemic of the unvaccinated." State data supports that assertion.
Of the 901 people hospitalized with the virus since May 1, just 26 of them, or less than 3%, were fully vaccinated.
Of total cases recorded in that time frame, fewer than 2% have been infections of people who have been vaccinated, otherwise known as breakthrough infections.
Medical leaders across Wyoming are pleading with reluctant residents to get their shots, as hospitalizations are near what they were during the state's first virus surge.
Just three intensive care unit beds were open Wednesday at Wyoming Medical Center, the state's largest hospital. Data for Thursday and Friday this week were not provided as of press time, but at least two other Wyoming hospitals had zero intensive care unit beds at the mid-point of this week.
Last week, Casper's largest hospital twice reported zero ICU beds were available. That facility is recording higher patient totals than ever before. Dowell earlier this week reported 196 people were admitted at the hospital — 30% of those patients were there because of COVID-19.
The situation at several Wyoming hospitals has reached dire levels, with some facilities shifting into crisis standards of care at different points in the last few weeks. Those standards are used when a hospital does not have adequate resources to care for all patients, meaning it may need to ration care.
The state remains among the least vaccinated in the country, with 43% of residents fully inoculated, according to the Centers for Disease Control and Prevention. Only West Virginia has a lower rate at 41%.
Without an increase in vaccination rates, Wyoming's situation may only grow more severe, state health officer Dr. Alexia Harrist said in an interview earlier this month.
"Unfortunately, I think we will continue to see this virus spread, and we will continue to see the emergence of variants that make it more difficult moving forward," if vaccination does not improve, Harrist said. "The worst case scenario is that we get a variant that the vaccines don't work against. The more transmission we have, the more this virus can replicate."
PHOTOS: The COVID-19 vaccine arrives in Wyoming
COVID-19 Vaccine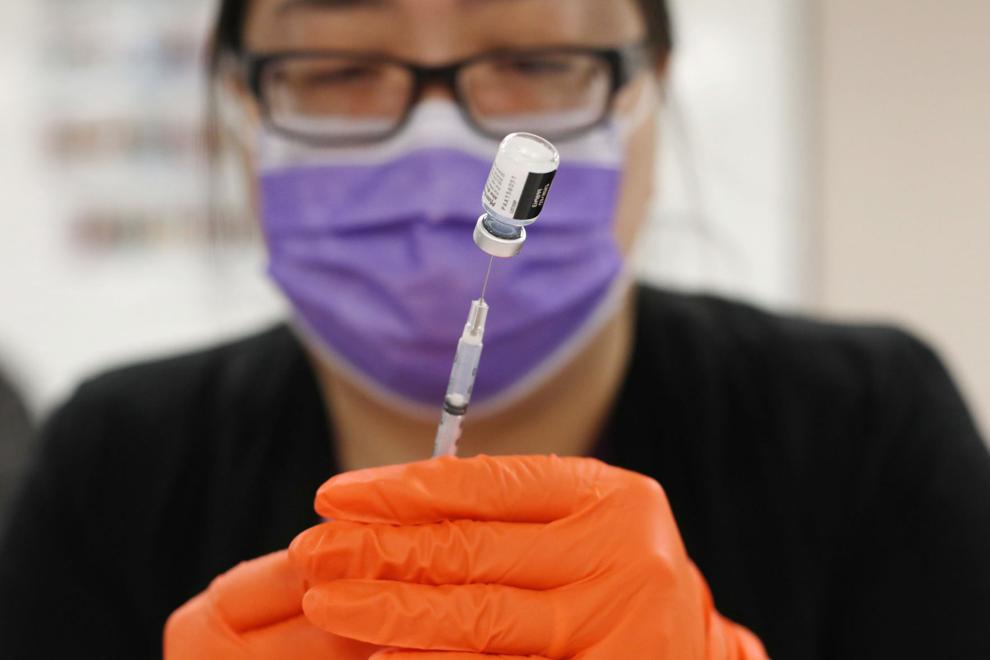 COVID-19 Vaccine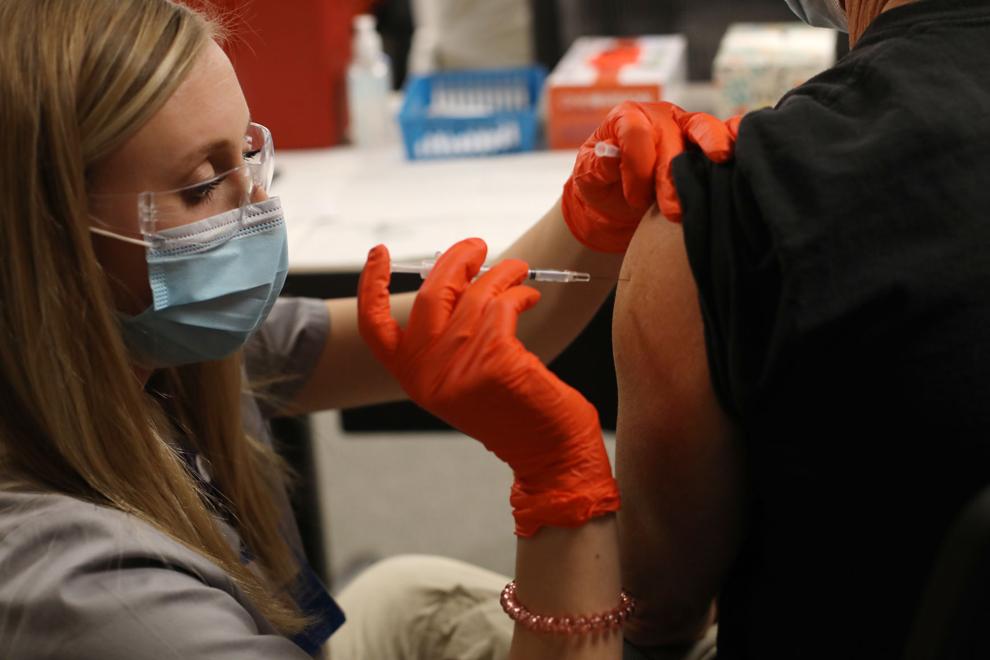 COVID-19 Vaccine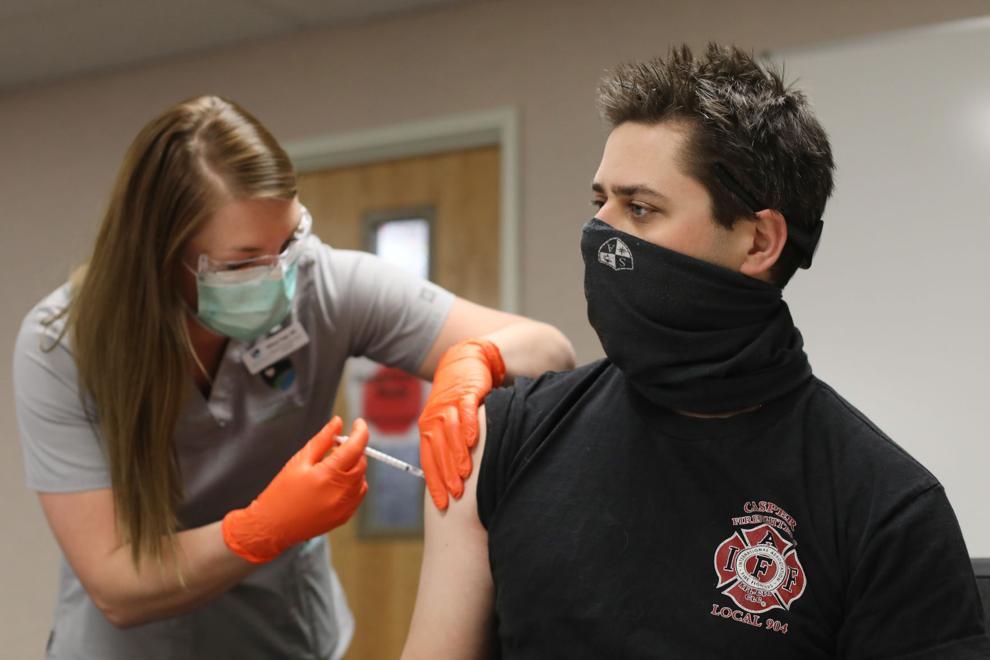 COVID-19 Vaccine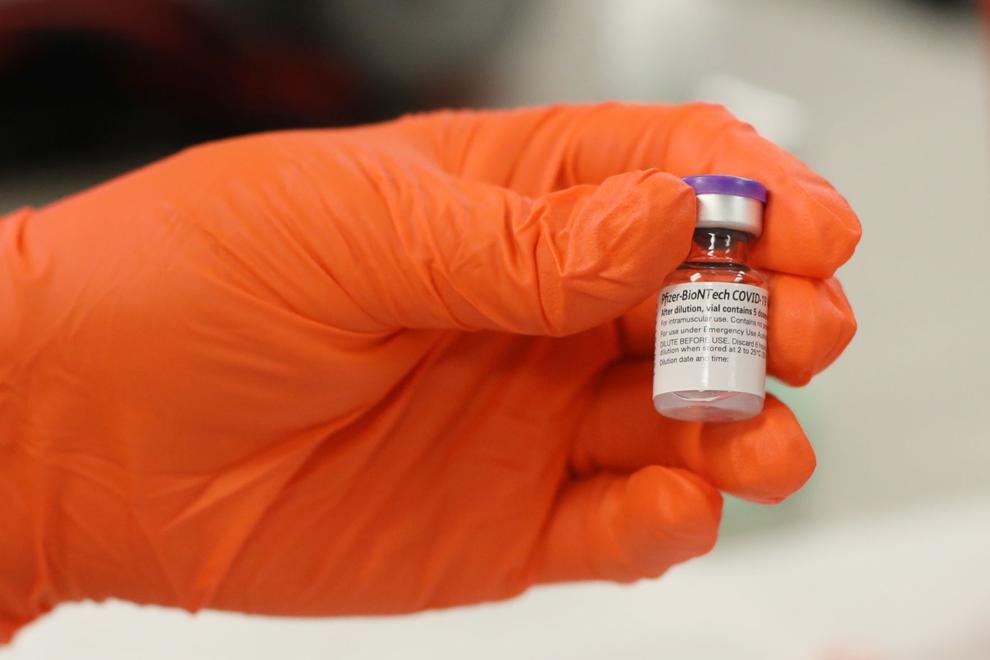 COVID-19 Vaccine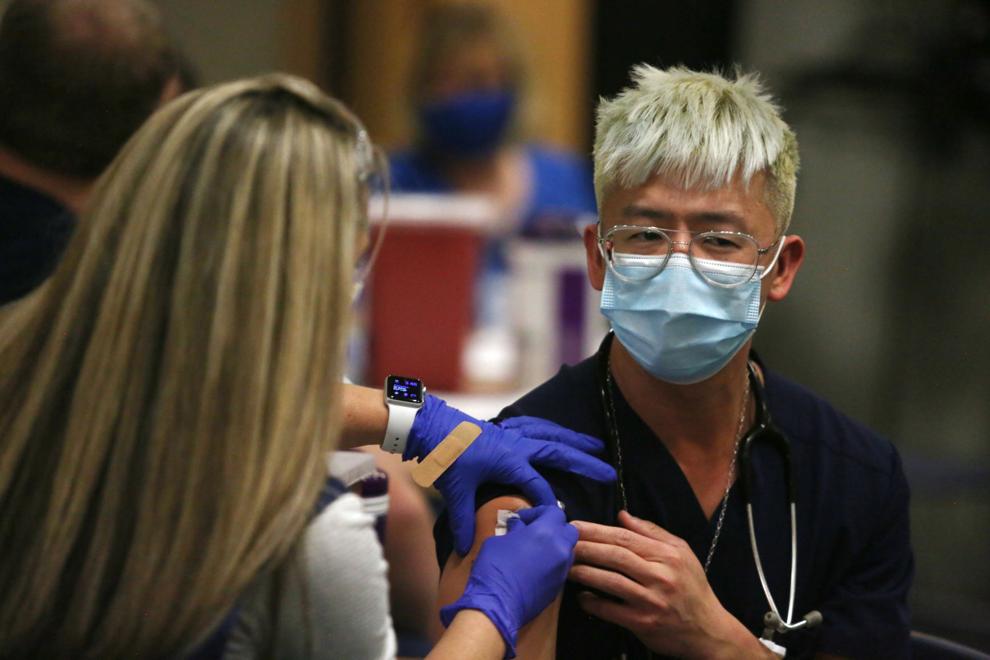 COVID-19 Vaccine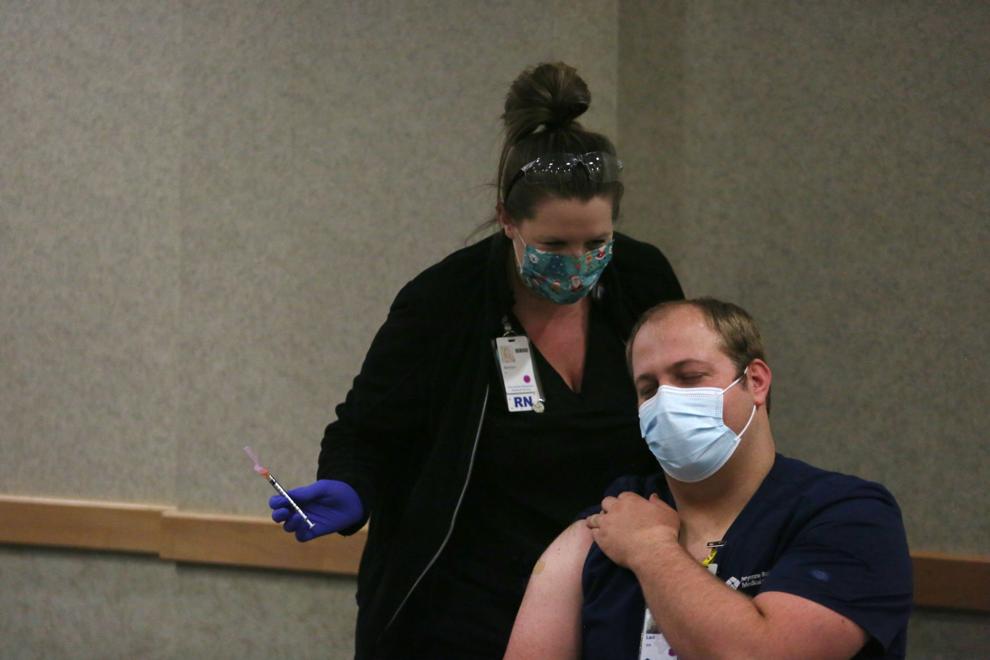 COVID-19 Vaccine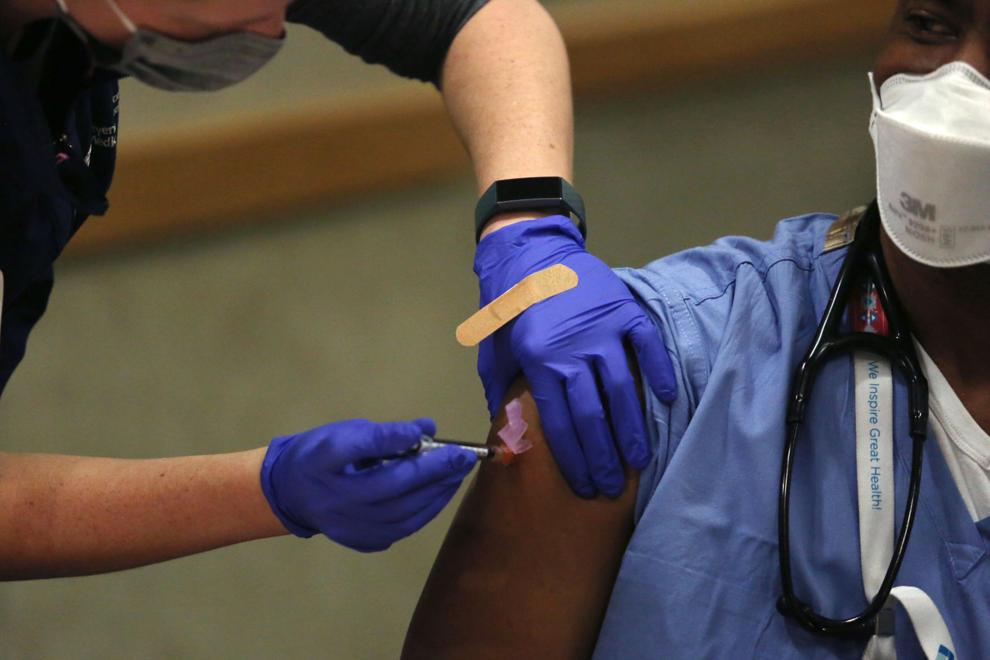 COVID-19 Vaccine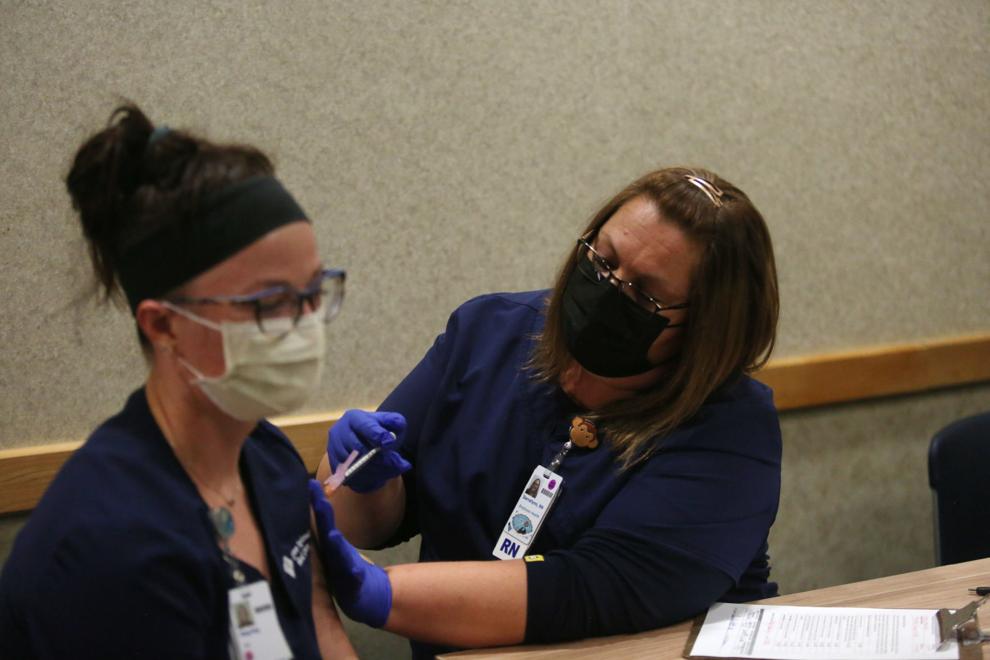 COVID-19 Vaccine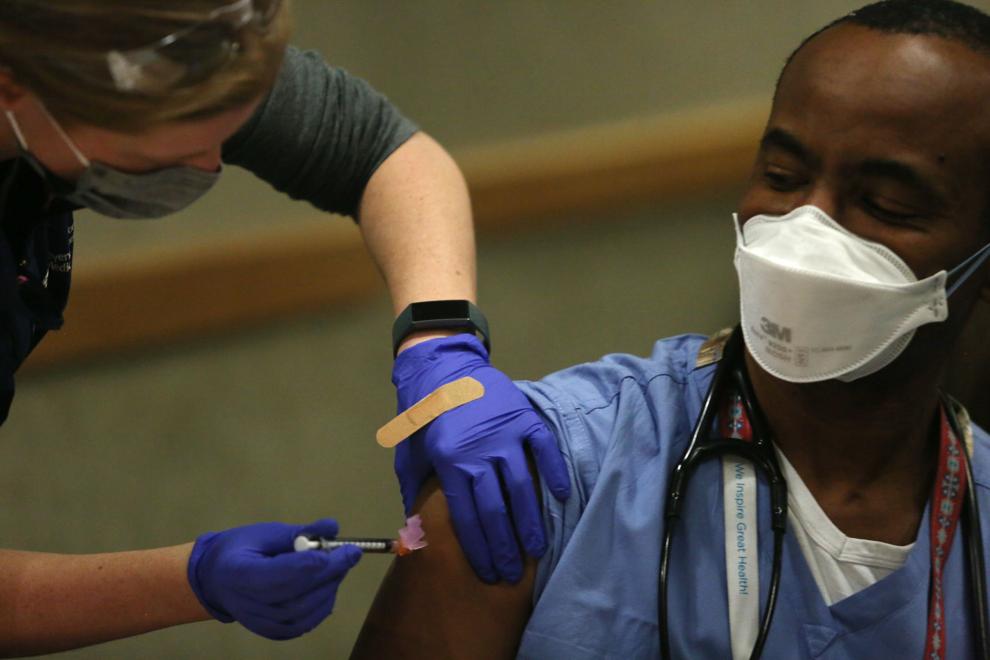 COVID-19 Vaccine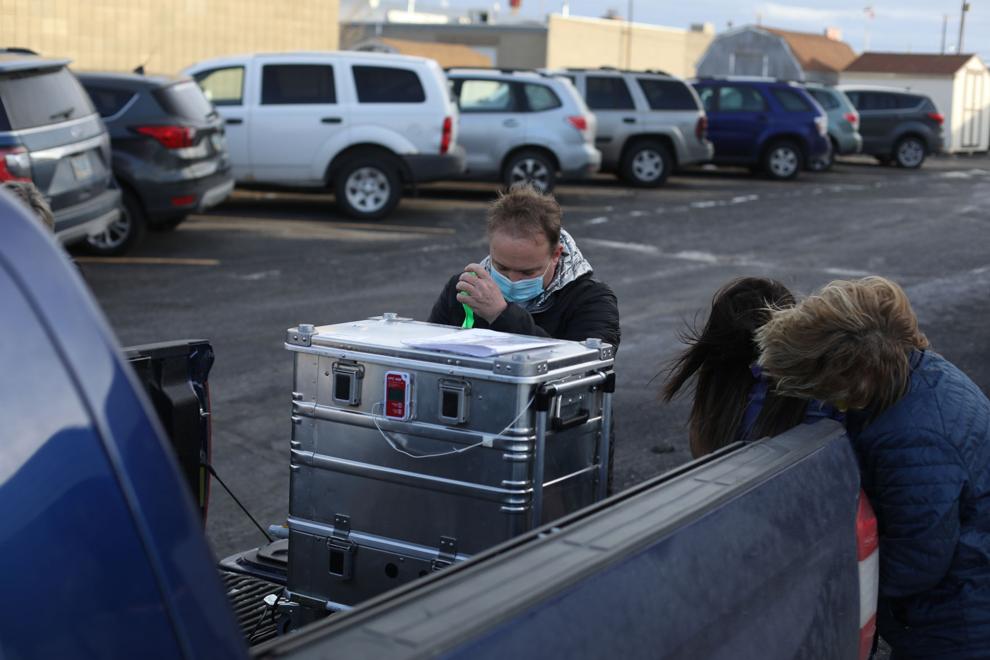 COVID-19 Vaccine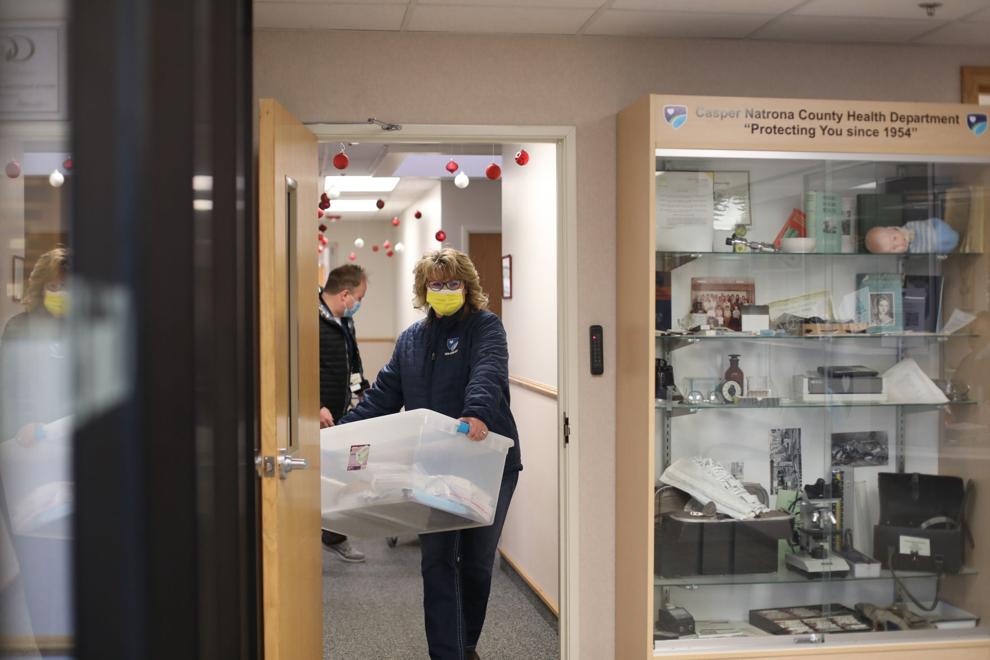 COVID-19 Vaccine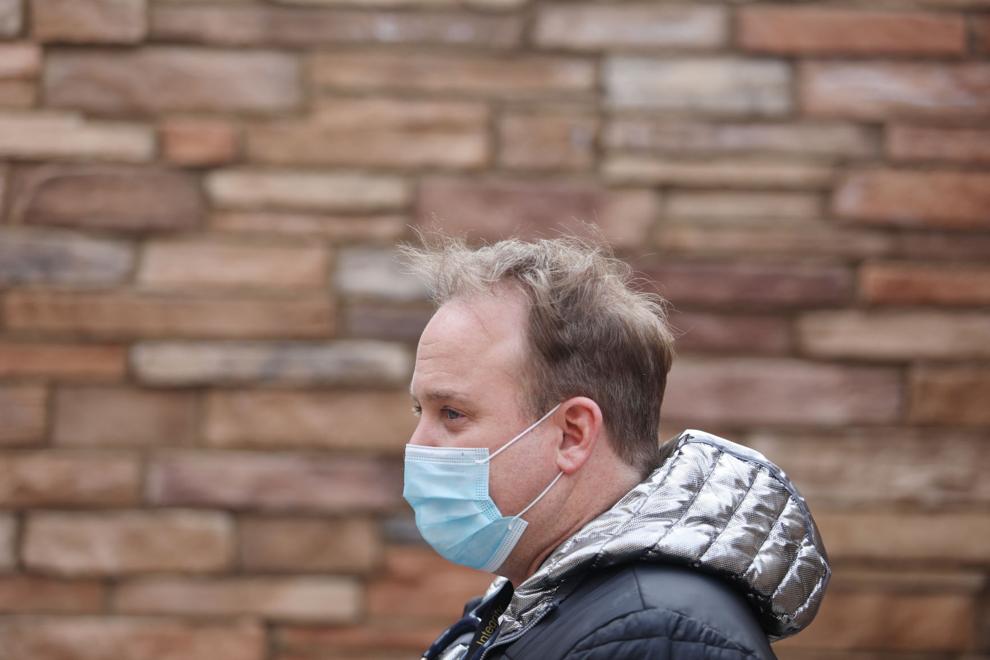 COVID-19 Vaccine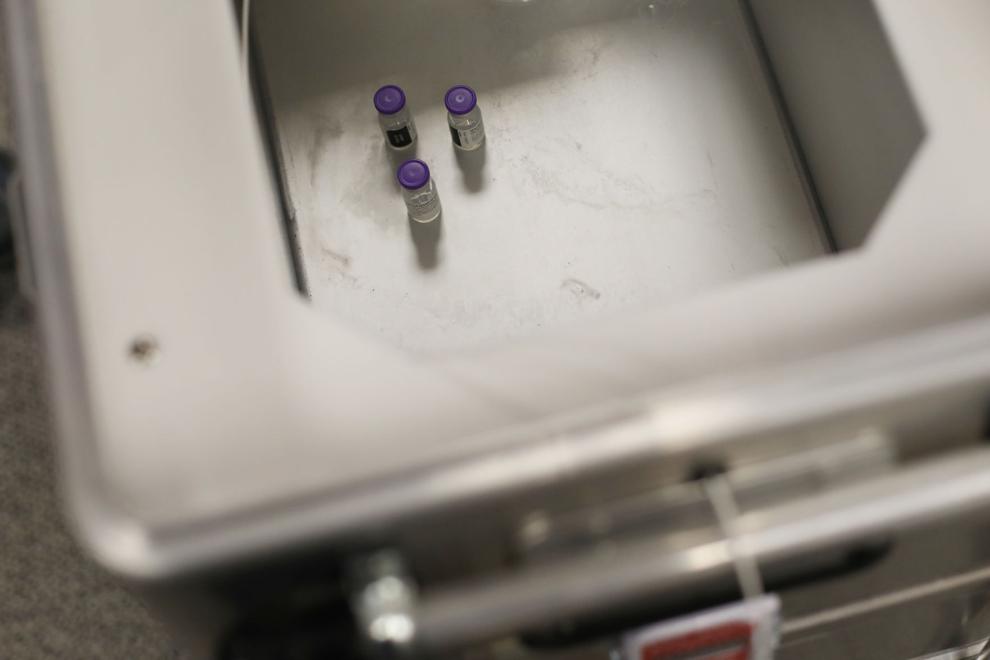 COVID-19 Vaccine
COVID-19 Vaccine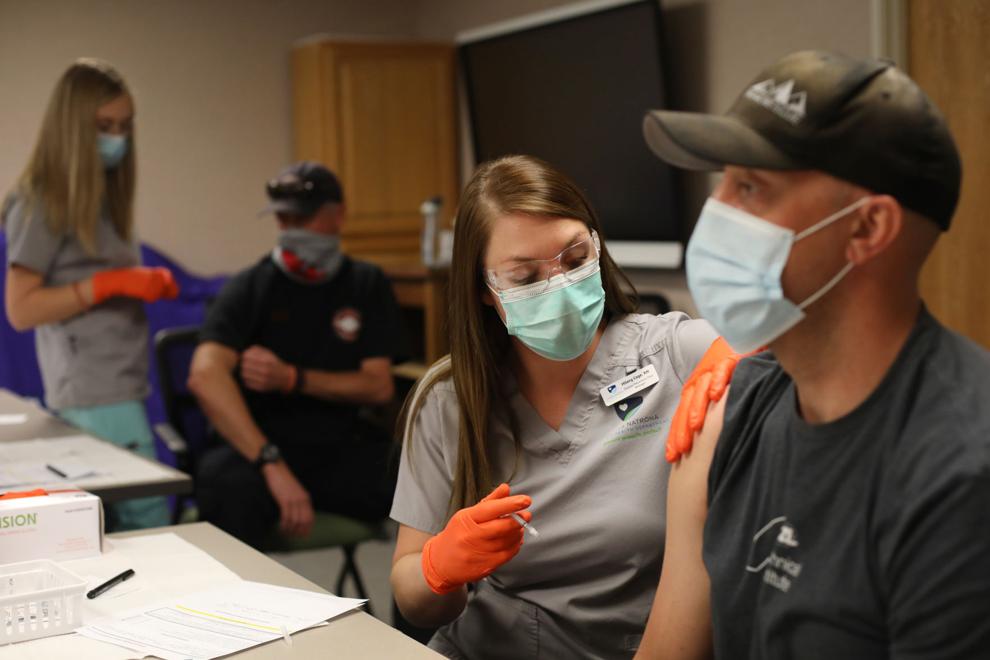 COVID-19 Vaccine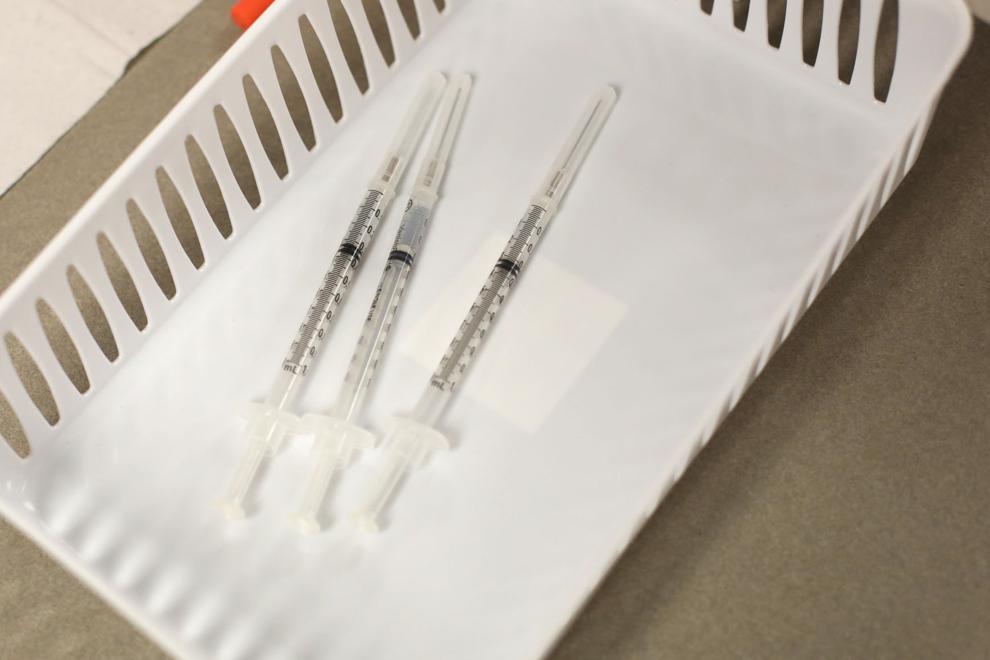 COVID-19 Vaccine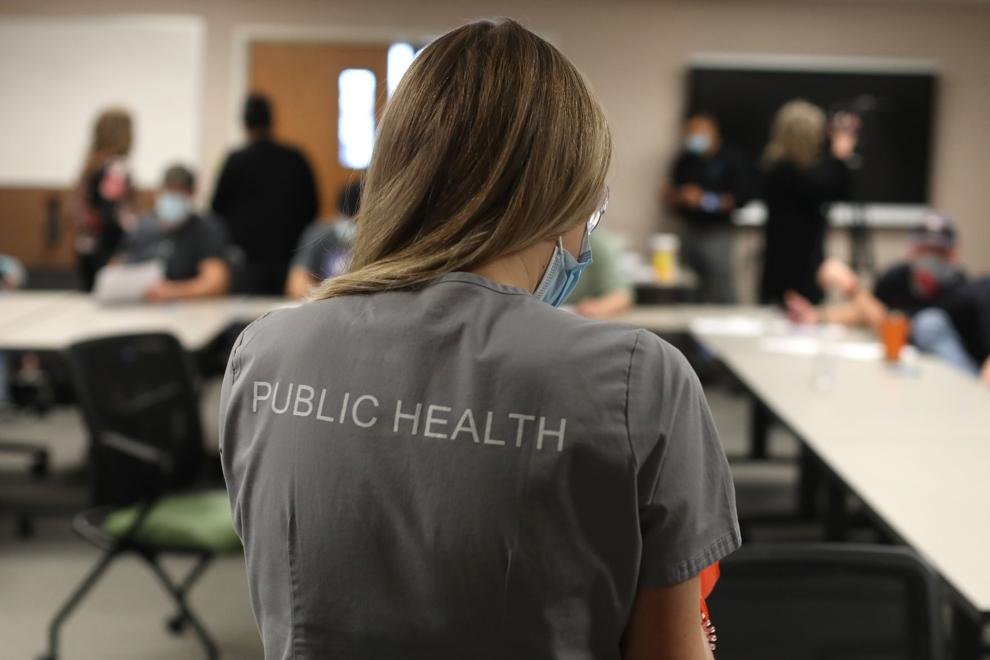 COVID-19 Vaccine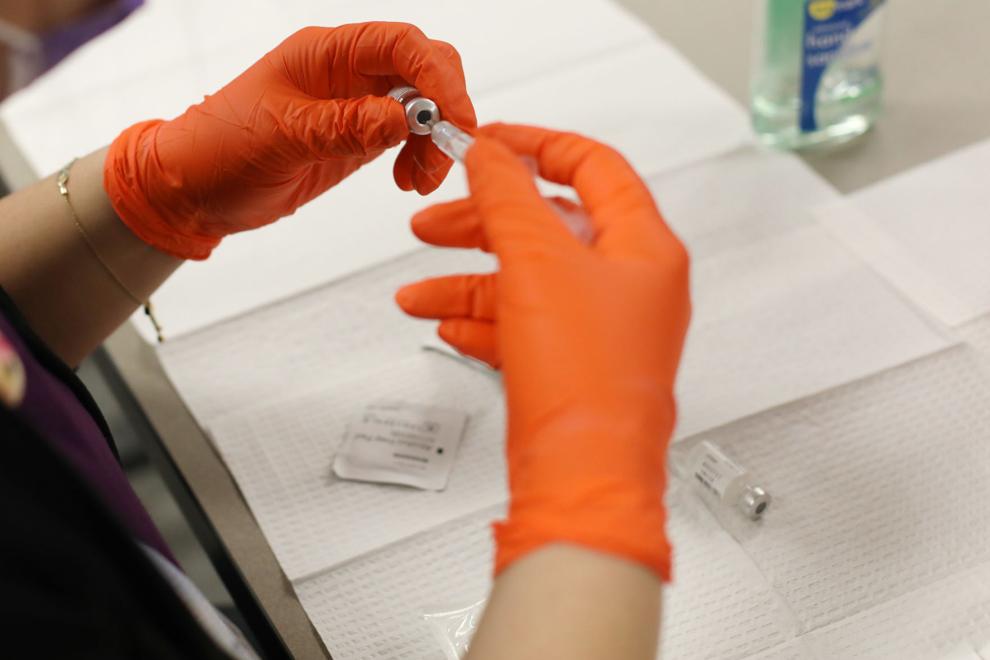 Follow health and education reporter Morgan Hughes on Twitter @m0rgan_hughes