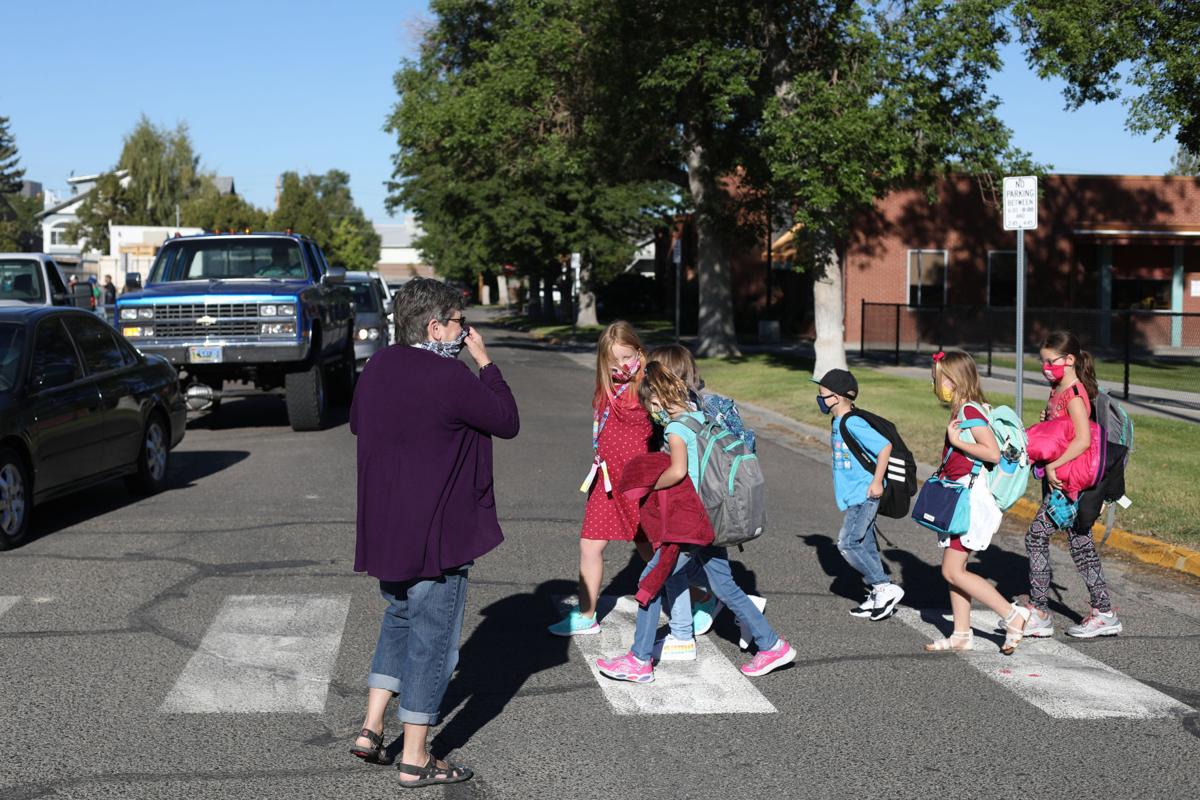 The Wyoming Education Association came out this weekend against state health officials' decision to limit the number of quarantines within schools, saying the move will make schools less safe and calling the change a step back in pandemic planning.
"Not only are there more identified cases of COVID-19 in Wyoming, but there is a higher percentage of our population testing positive than ever before," Grady Hutcherson, the head of the education association, said in a statement. "Taking one step forward and two steps back in terms of recommendations and policy around COVID-19 safety isn't going to keep our schools safe. If we want our schools to remain safe — if we want our schools to remain open — now is the time to stay the course and remain diligent in exercising every possible safety precaution to stem the spread of COVID-19."
Last week, Dr. Alexia Harrist said that because transmission within schools had been low and that face coverings were effective in curbing the spread of the coronavirus that the state was modifying its rules pertaining to when students quarantine after an exposure to a person with COVID-19. She said, and later told health officers across the state, that quarantines would only be necessary for when students who weren't wearing masks came into contact with a sick student who also wasn't wearing a mask. In other words, just having close contact with a positive case isn't enough.
As of last week, there had been roughly 100 cases of the virus within Wyoming's schools, which have been open for roughly a month. Health officials have praised school districts and their implementation of face mask and social distancing requirements, heralding the lack of transmission within the buildings as evidence that face coverings work to curtail spread.
Hutcherson told the Star-Tribune that the education association was "strongly in favor" of wearing face masks. But he said the new quarantine recommendations ignored the fact that masks aren't worn at all times, and they place a new burden upon teachers to track when students are and aren't wearing face coverings. He called it "reckless" to expect students to self-monitor their symptoms.
"Loosening quarantine requirements fails to account for the fact that we're all human and mask usage is bound to be less-than-perfect, especially in a school setting," Hutcherson said.
Kim Deti, a spokeswoman for the Health Department, said her agency continues to support strong mask usage and that it welcomes the WEA's strong face-covering encouragement.
But she said teachers are already asked if students were wearing masks when a positive is identified.
"Looking at what has been occurring so far in schools, we haven't seen significant transmission within schools when masks and distancing are used as recommended," she said. "We don't want to keep large numbers of students who are not sick away from school unless it is a valuable and necessary strategy."
While school cases have been relatively low, Wyoming has had a significant spike in the latter half of September. New daily and weekly records have been set, and the 14-day average number of cases reported per day is just above 80, triple what it was on Sept. 6. Hospitalizations are also up. Though recoveries have picked up pace as well, the number of newly reported cases has outstripped the number of recoveries.
Hutcherson and the education association called the new quarantine changes a "direction contradiction to CDC guidelines." Deti acknowledged as much and said the Health Department typically refrains from not following the federal agency's recommendations. But she said doing so in this case "makes sense for Wyoming at this time."
She also disagreed with the characterization that it was "reckless" to do so.