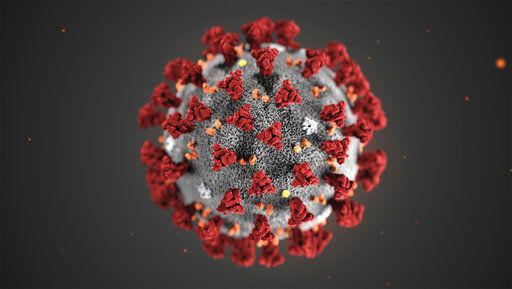 Officials with the Wyoming Department of Health say the risk of a coronavirus outbreak in the Equality State is low, as the Centers for Disease Control and Prevention are warning of the likely spread of the disease nationwide.
"We have seen no reported or suspected cases in our state so far, and that's why we are saying the risk to our state's residents from this virus is still low," the state's health officer, Alexia Harrist, said in a statement. "However, we are also closely tracking COVID-19 and preparing as needed should the risk for Wyoming residents change."
The coronavirus, or COVID-19, has sickened more than 75,000 people worldwide, killing more than 2,200. The disease has largely affected China, where it was first discovered and where it's been linked to an animal and fish market. According to the CDC, there have been 15 confirmed cases in the U.S. as of Wednesday.
By comparison, there have been as many as 41 million flu-related illnesses during the 2019-20 season in the United States alone, with as many as 41,000 flu-related deaths.
Coronavirus causes respiratory illness, with symptoms including fever, coughing and shortness of breath, according to the state Health Department.
"Our office has been coordinating closely with the Department of Health and other state agencies to monitor this situation," Gov. Mark Gordon said in a statement. "It is also the height of flu season and I want to urge people to be doubly diligent in taking common-sense precautions to protect themselves from illness."
Harrist said there have been no signs of "community spread" — meaning person-to-person spread of the virus — in the United States. A CDC official told reporters in a Friday morning call that community spread was "very possible, even likely" in the U.S.
"Our goal continues to be to slowing the introduction of the virus into the U.S.," said Dr. Nancy Messonnier, director of the CDC's National Center for Immunization and Respiratory Diseases, according to NBC News. "This buys us more time to prepare communities for more cases and possibly sustained spread."
More than 300 Americans were evacuated from a cruise ship that was quarantined off the cost of Japan, and 18 of them have confirmed cases of COVID-19. More than 600 passengers on the ship contracted the illness.
Also Friday, officials from the World Health Organization called the spread of the disease in Iran "very worrisome." There have 18 cases and four deaths in Iran in just two days.
To avoid both the flu and any other respiratory illness, the state Health Department is recommending avoiding close contact with sick people, staying home from work if sick, covering your face when sneezing, cleaning and disinfecting objects that may have germs on them, and washing hands often with soap and water.
Concerned about COVID-19?
Sign up now to get the most recent coronavirus headlines and other important local and national news sent to your email inbox daily.