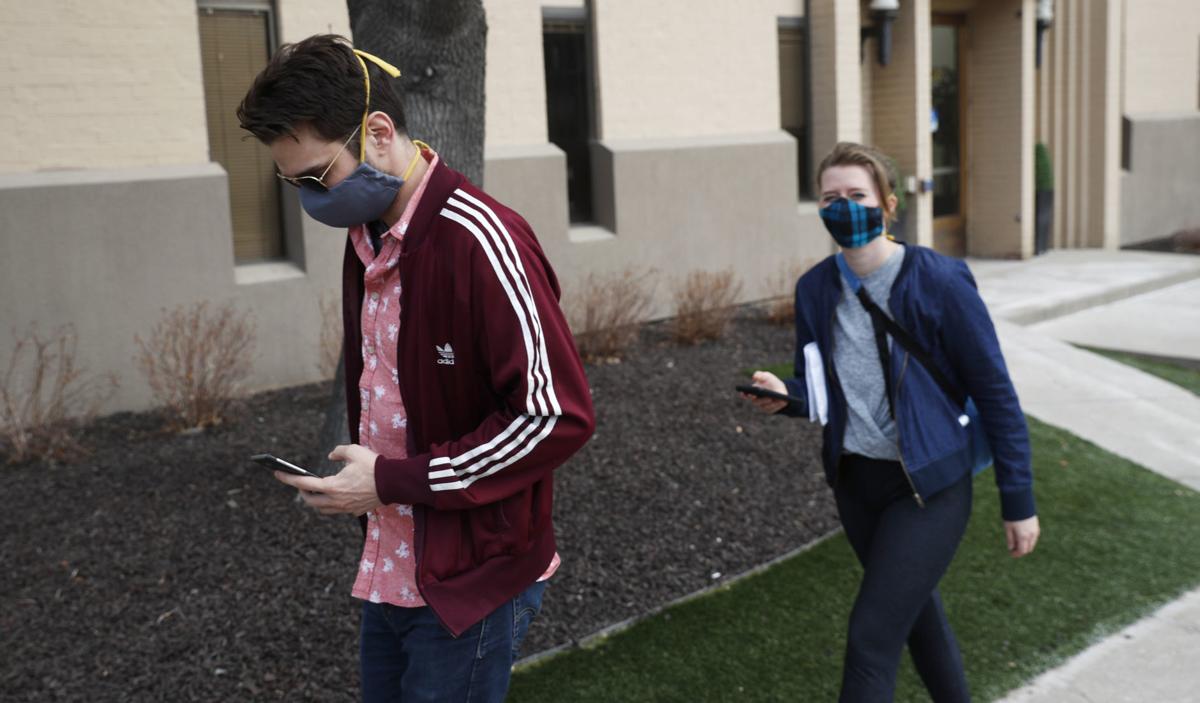 As the novel coronavirus continues its spread across Wyoming and the rest of the country, the state Department of Health is mirroring national guidelines recommending residents here wear face coverings when in public.
"We want you to stay home and away from other people as much as possible," State Health Officer Dr. Alexia Harrist said in a press release announcing the guidance. "But if and when you do need to go out into the community, this is an extra voluntary measure CDC is suggesting to help people who may have the virus and do not know it from transmitting it to others."
Last week, the federal Centers for Disease Control and Prevention recommended people voluntarily wear face masks or coverings when in public settings, like the grocery store. The coverings don't have to be the sort of masks that doctors or nurses wear; they can be "purchased, made or adapted from common items and materials at low cost," according to the Health Department.
Indeed, Harrist recommended against using surgical or advanced face masks because there's a limited supply of the gear and health care providers need them.
In its recommendation for the use of face coverings, the CDC wrote that studies have shown patients with no symptoms can spread the disease, as can those who will eventually get symptoms but haven't developed them yet.
"This means that the virus can spread between people interacting in close proximity — for example, speaking, coughing, or sneezing — even if those people are not exhibiting symptoms," the agency wrote. "In light of this new evidence, CDC recommends wearing cloth face coverings in public settings where other social distancing measures are difficult to maintain (e.g., grocery stores and pharmacies) especially in areas of significant community-based transmission."
The CDC recommends using simple cloth masks, though the coverings shouldn't be placed on children 2 or younger. The CDC writes that "cloth face coverings should —
fit snugly but comfortably against the side of the face
be secured with ties or ear loops
include multiple layers of fabric
allow for breathing without restriction
be able to be laundered and machine dried without damage or change to shape."
In the state press release, Harrist added that simply wearing the masks isn't enough. Wyomingites need to continue social distancing, limiting their trips outside of their homes and into public settings, and keep 6 feet of distance away from others when you're at the grocery store or elsewhere.
Concerned about COVID-19?
Sign up now to get the most recent coronavirus headlines and other important local and national news sent to your email inbox daily.