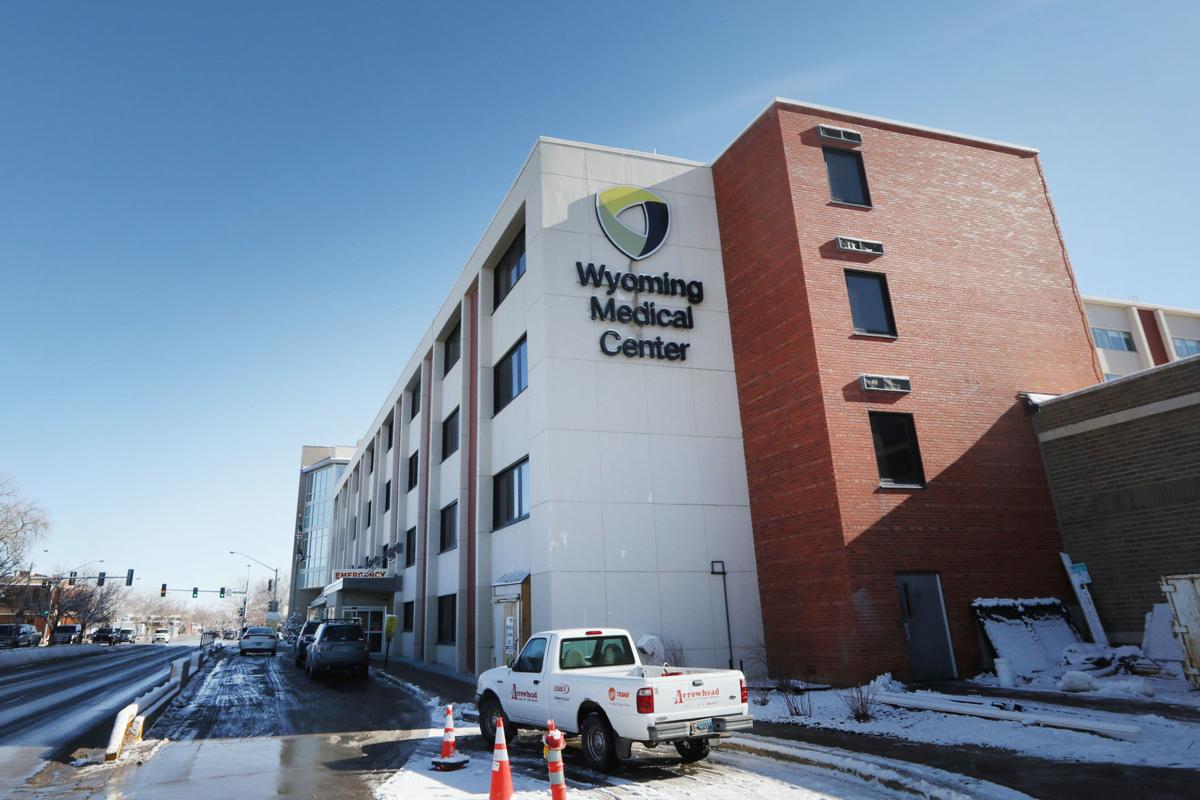 Wyoming Medical Center has cut the hours of its nonclinical staff and reduced pay for its leaders as the hospital focuses on the coronavirus and stops its most lucrative procedures.
"Similar to hospitals across the country, Wyoming Medical Center has experienced significant drops in patient volume as a result of COVID-19," hospital spokeswoman Kristy Bleizeffer told the Star-Tribune. "We have suspended our elective surgeries and procedures, reduced services and closed departments in order to contain the spread of the virus while saving capacity, supplies and staff to treat COVID-19 patients."
Hospitals across America have stopped elective medical and surgical procedures in an effort to preserve protective equipment and keep beds open as they test, treat and prepare for potential coronavirus patients. While the reduction in services is necessary given the shortage in that equipment and fears about a surge of infected patients, it has hurt hospitals' bottom lines. Those elective procedures are often the money-makers for hospitals; they serve to subsidize other services, like emergency care.
Michele Chulick, the hospital's CEO, said last month that WMC was feeling the pain of stopping those procedures. The hospital, the state's largest, told employees earlier this month that employees who aren't providing care will have their weekly hours cut from 40 to 32. Management will also weather salary reductions.
Bleizeffer said the reductions are temporary and that the hospital is "not implementing layoffs or eliminating any positions."
"This drastic drop in patient volume has had a sudden and significant impact on our workloads and our operating result," she said, adding that the drop in patient volume "was caused largely (by) the suspension of elective procedures."
Hospital officials in Wyoming have said for years that they rely heavily upon elective procedures to subsidize the emergency and primary care services that are critical to caring for their communities. In small-town Wyoming, hospitals often have only a few weeks of cash on hand. Earlier this month, Eric Boley, the head of the Wyoming Hospital Association, said that some facilities here have seen their revenues decline by as much as 60 percent while their costs remain fixed.
The pain has not gone unnoticed: Sen. John Barrasso, a former WMC doctor, has advocated for money to be sent to the country's rural hospitals. The senator told the Star-Tribune last week that he had urged the federal Department of Health and Human Services to support rural facilities and that the agency has "an opportunity and a responsibility to focus and never forget the rural hospitals."
On Friday, Boley said hospitals across the state were looking at furloughs, layoffs and other cost-cutting measures. He said that while some relief has come from the federal government, it was only enough to last one or one and a half pay periods. He said hospital closures were "a possibility."
"It's the last thing they want to do," he said. "But just like other businesses, they're still a business. If they can't afford to pay (their employees), it's not fair to keep them there."
The decision by facilities across the state to stop offering elective procedures is part of an effort to preserve protective equipment, like masks, gowns and gloves. That equipment is in short supply, both in Wyoming and across the nation. Officials in Casper have called the shortages "desperate" and "critical." The state has asked for hundreds of thousands in supplies and received only a fraction.
The problem on the supply side is multi-faceted. In normal times, hospitals don't hoard the protective gear, and they have a good sense of how much they'll need. They have normal supply lines to vendors. But now, hospitals need more protective gear as they face an influx of patients who may have the highly contagious coronavirus.
Though the thousands of Wyomingites who have been tested have overwhelmingly been confirmed as negative for the virus, health care workers treating them still must use protection when testing them to ensure they don't get sick. Meanwhile, national supplies are stretched to the limit as every hospital, health department and state jockey for resupply.
Take, for example, Teton County. There have been 53 confirmed cases there as of Friday afternoon, with 16 more probable cases. Supplies of protective gear there is tight, so much so that 11,000 respirators donated this week will likely only last two weeks, a health official there said.
Star-Tribune staff writer Nick Reynolds contributed to this report.
Concerned about COVID-19?
Sign up now to get the most recent coronavirus headlines and other important local and national news sent to your email inbox daily.