A record number of COVID-19 patients have been admitted to Wyoming Medical Center, with 21 of the facility's 149 total patients receiving treatment for the coronavirus as of Wednesday afternoon.
The spike in patients has already prompted the Casper hospital to divert patients from outside Natrona County unless they are suffering heart attacks, strokes or traumatic injuries. Seventeen patients Wednesday were being held in the emergency room because of a lack of space elsewhere in the hospital.
"This is not going to go away for the next several months. I think it's going to get a lot worse," Dr. Mark Dowell, the Natrona County health officer, said in a press briefing Wednesday at the hospital. "I think our hospital is already stretched, and we are not even seeing the amount of COVID we are going to see."
Also on Wednesday, the hospital opened its COVID-19 surge unit for the first time since the pandemic began. The hospital, Wyoming's largest, has now implemented its "Code Orange Incident Command," which establishes a number of protocols addressing a capacity concern. That designation, interim CEO Jim Bleicher said, is "one step below disaster."
It was the first time any official present at the press briefing could remember Casper's hospital declaring such a concern.
Early in the pandemic, the hospital treated three to four COVID patients a day, Bleicher told reporters. By the summer, that range had inched up to six to eight patients. In the past few weeks, however, the number of COVID-19 patients has surged upward.
"We're not expecting this to be a one- to two-day spike," Bleicher said, but rather one that continues over the next month or more.
The hospital had been in a "Code Red" situation for transfers for 72 hours as of Wednesday, meaning only traumatic injuries, heart attack and stroke patients were being accepted from outside of the community. WMC routinely accepts transfers from other communities because of its central location in the state and its ability to offer more services than smaller facilities. Bleicher said the patients that cannot be transferred to the Casper hospital are being sent to other Banner Health facilities out of the state.
The increase in COVID-19 patients also led the hospital to open a renovated wing on the third floor and designate it for COVID-19 patient overflow. That wing can accommodate eight COVID-19 patients comfortably. Five had been placed there as of Wednesday. The hospital will also have access to backup supplies and staff, if needed, through its new affiliation with Arizona-based Banner Health. The hospital has already tapped that partner to fill staffing gaps caused by a number of employees either testing positive for or being exposed to COVID-19.
The hospital was down 13 staff members as of Wednesday because of the coronavirus — eight were positive for the virus and five were quarantining due to exposure. Banner Health is sending six traveling nurses to Casper's facility to fill that gap. Bleicher previously told the Star-Tribune the hospital is also looking to hire between five and 10 additional employees for critical care purposes.
County Health Officer Dr. Ghazi Ghanem stressed that the situation at WMC on Wednesday represented case transmission from roughly two weeks ago, meaning that COVID-19 symptoms tend to appear 5-10 days after a person has been exposed to the virus. Because cases have continued to climb since then, he said, hospitalizations are almost certain to follow.
Ghanem said that if more people are in the hospital with COVID-19, fewer beds will be available for patients with other illnesses or emergency needs.
The increase in patients supports a prediction Bleicher made last week in an interview with the Star-Tribune. He said at the time he anticipated the hospital's average number of COVID-19 patients would double from 13-15 patients to 30 by the end of October. He said Wednesday that prediction will likely be exceeded before the month is out.
The hospital's original surge plan established protocols to carry the facility through a week of "extreme busyness," Bleicher said, but now they're adjusting the plan to meet 30-45 days of heavy work.
Other Code Orange protocols will require outpatient appointments be conducted via telemedicine as often as possible. The hospital will continue with elective procedures, but only for as long as it has the capacity to do so. The hospital Wednesday already had to briefly pause its surgery schedule to ensure there would be enough beds for those patients. Once those beds were identified, the schedule resumed, but Bleicher said it was an indication of what the future could bring.
The hospital is near capacity with 149 patients, but it could push that by putting multiple people in rooms, including multiple COVID-19 patients in a room. Under that model, the facility could hold 220 people. However, having enough staff to care for those extra patients would then become a problem.
The state began seeing a spike in COVID-19 cases in mid-September that has yet to subside. On Sept. 16, the state recorded its first day of more than 100 new coronavirus cases (including confirmed and probable patients). Since Sept. 23, the state has recorded more than 100 total new cases every day except two, and in two days, the state has surpassed 200 total new cases.
Hospitalizations statewide are also trending up. Forty-five COVID-19 patients were hospitalized across Wyoming Wednesday. A month ago, 13 people were hospitalized statewide with the virus. Earlier this month, the state reached an all-time high of 56 patients hospitalized at one time.
The number of deaths has also increased. Fifty-seven Wyomingites have died from COVID-19. Thirteen deaths were announced in September, more than any prior month. Seven have been announced in the first two weeks of October.
Dowell and other health officials stressed the importance of wearing face coverings to slow the spread of the virus, pushing against inaccurate assertions that face masks did not work. Wearing a face mask helps limit virus transmission by trapping the respiratory droplets of the person wearing the mask, protecting the people the masked person is near. If everyone wore face coverings, much fewer of those droplets would be released into the air.
Dowell said everyone inside every business should be masked, "no exceptions," adding "if you're in closed spaces in our community, ask yourself why."
He said the responsibility to reverse course is now on residents.
"We are not panicking," Dowell said. "We are saying, 'Help us so we can take care of the people of this county.'"
Photos: A visit to the Wyoming Public Health Laboratory
Photos: A visit to the Wyoming Public Health Laboratory
COVID-19 Testing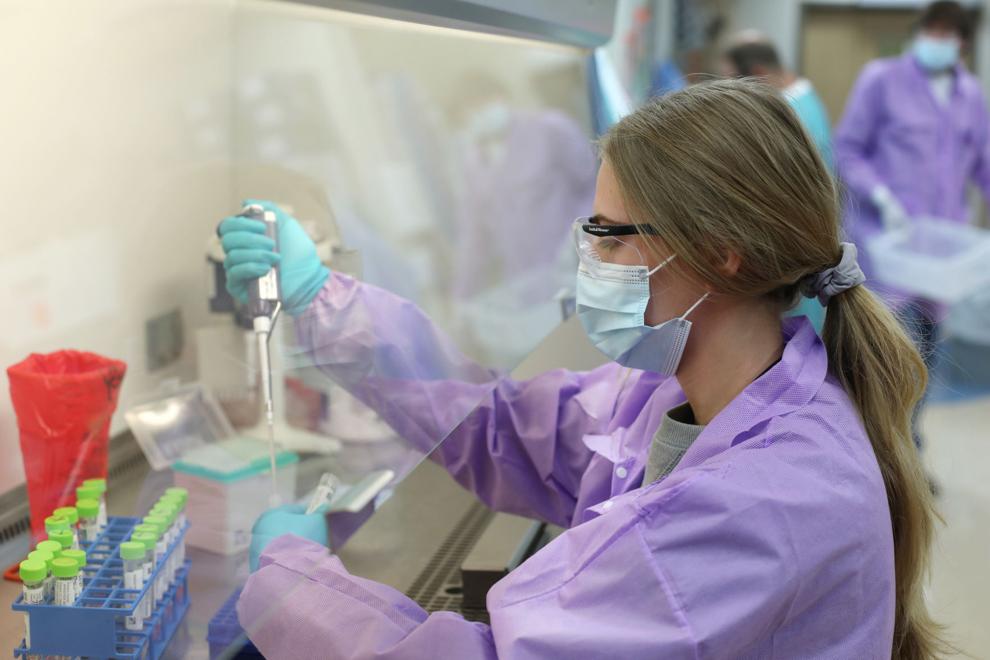 COVID-19 Testing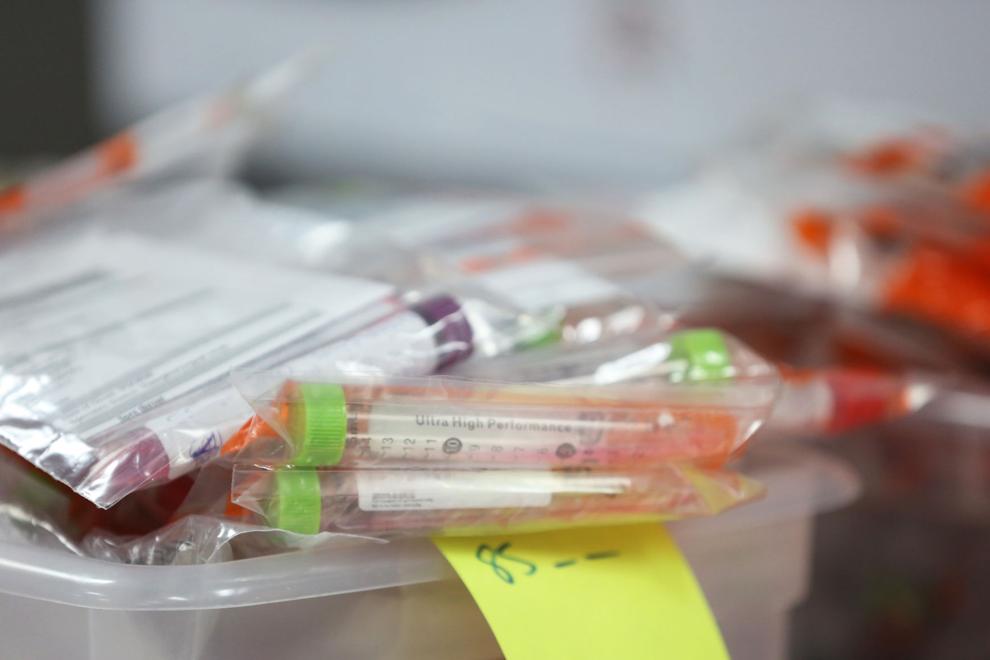 COVID-19 Testing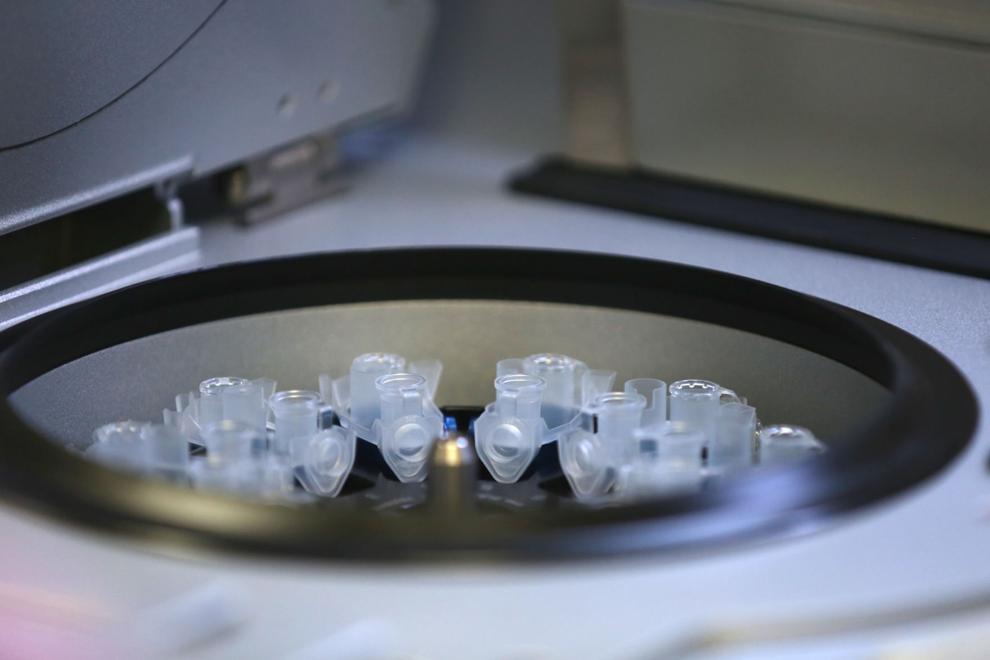 COVID-19 Testing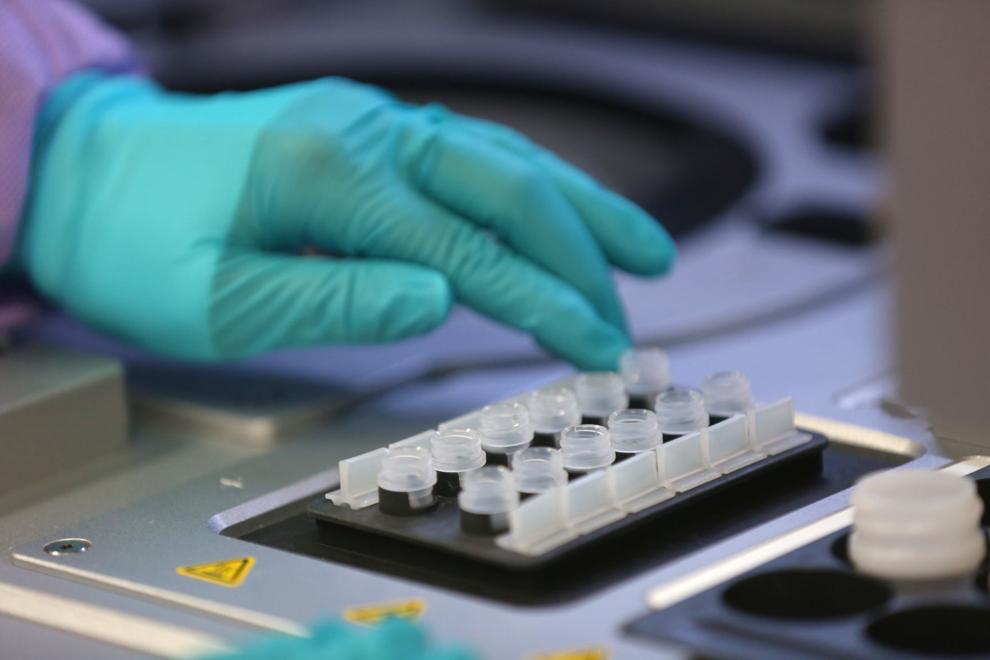 COVID-19 Testing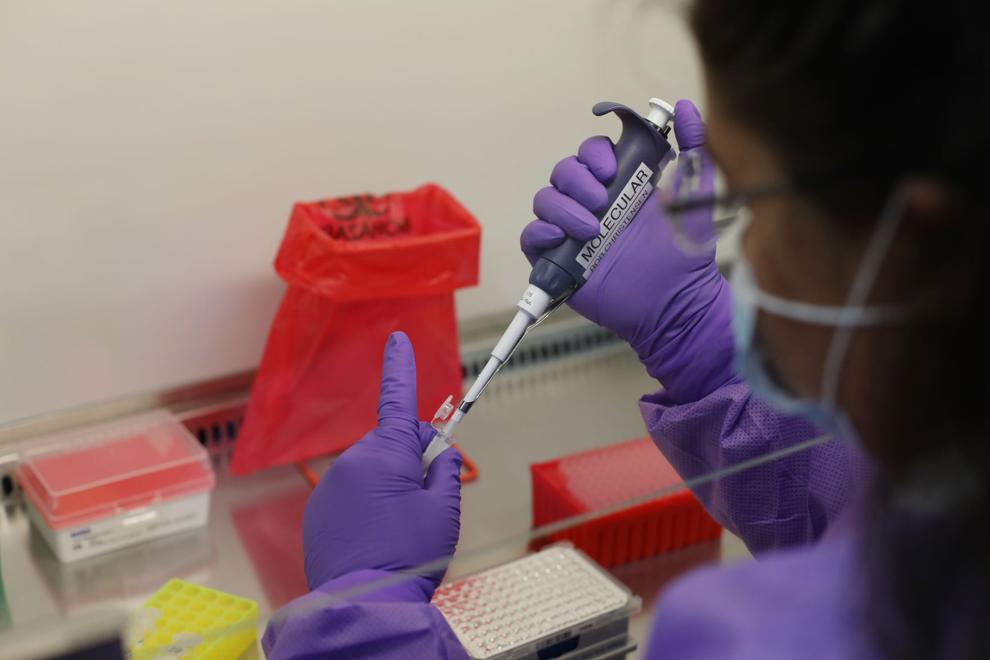 COVID-19 Testing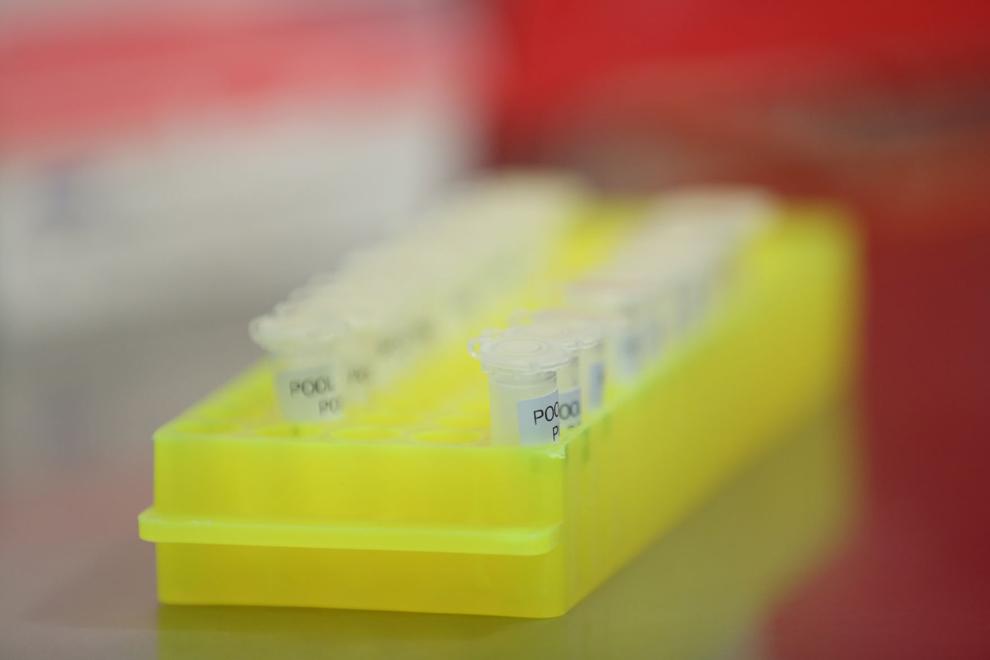 COVID-19 Testing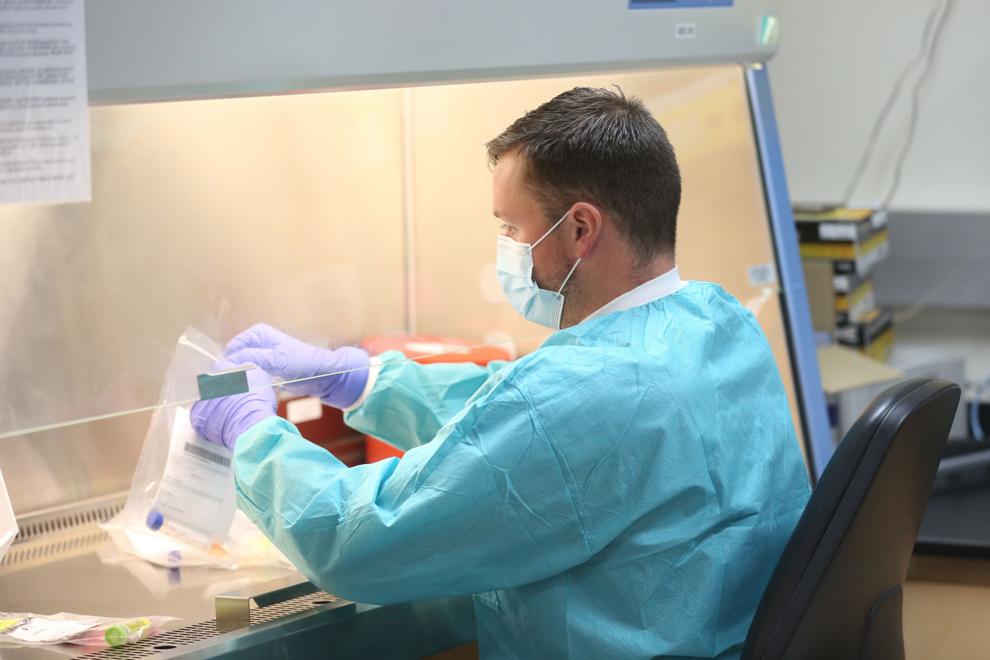 COVID-19 Testing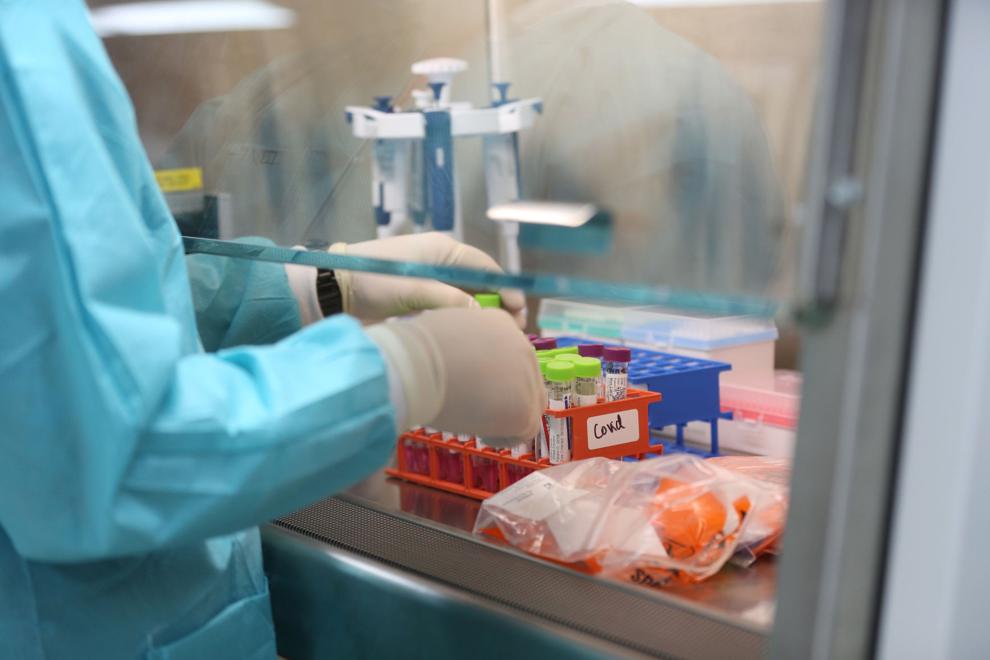 COVID-19 Testing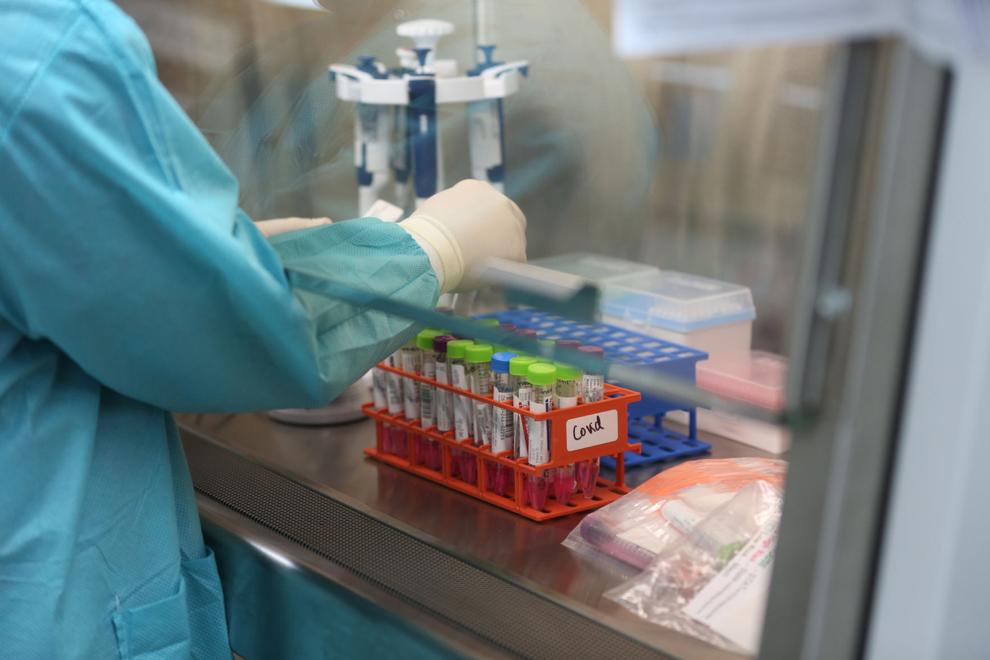 COVID-19 Testing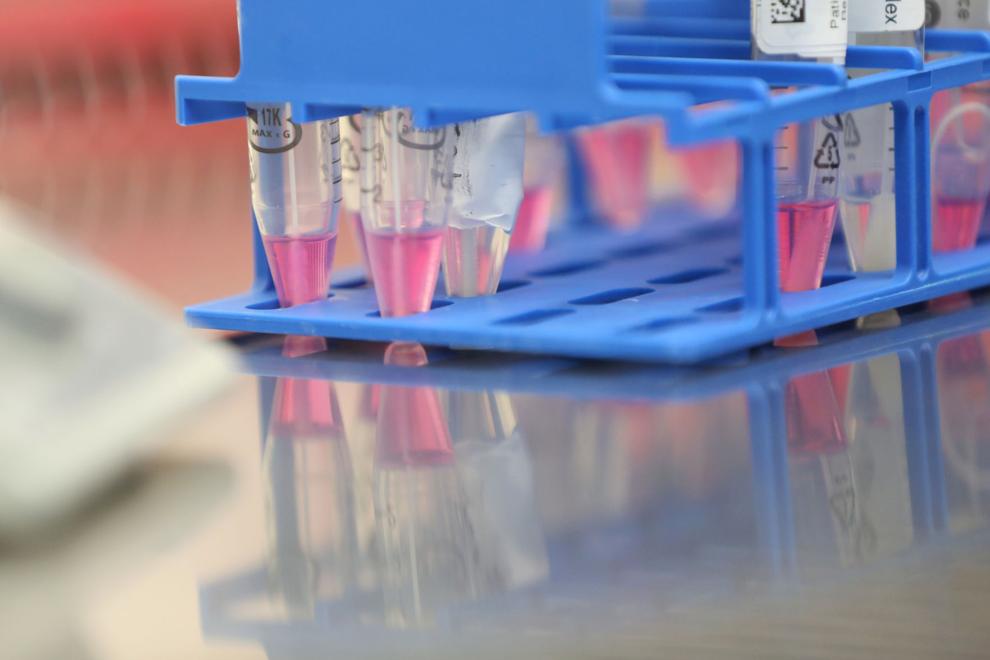 COVID-19 Testing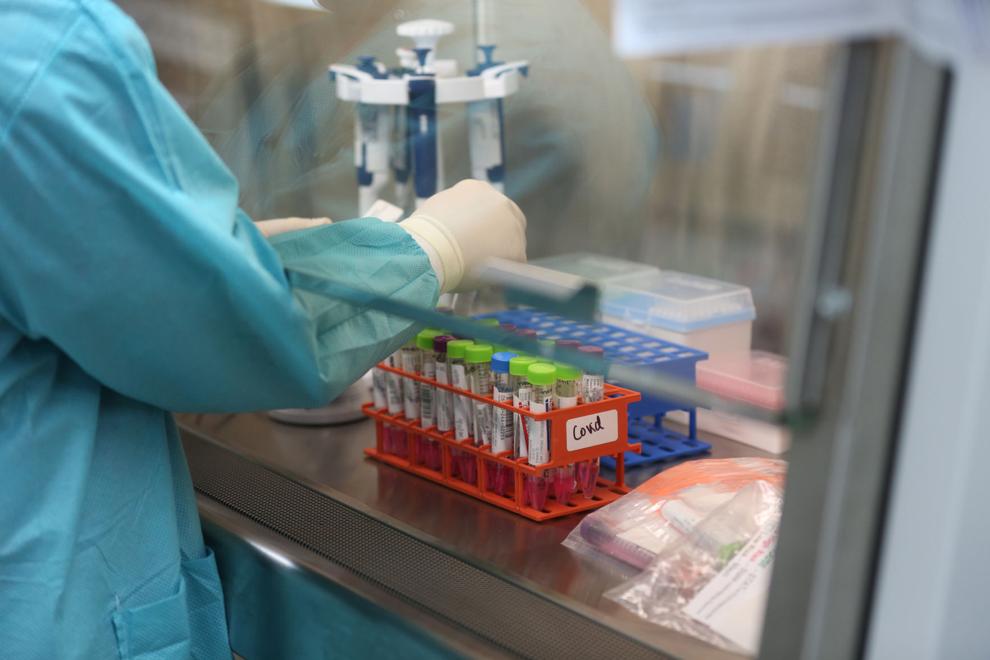 COVID-19 Testing
COVID-19 Testing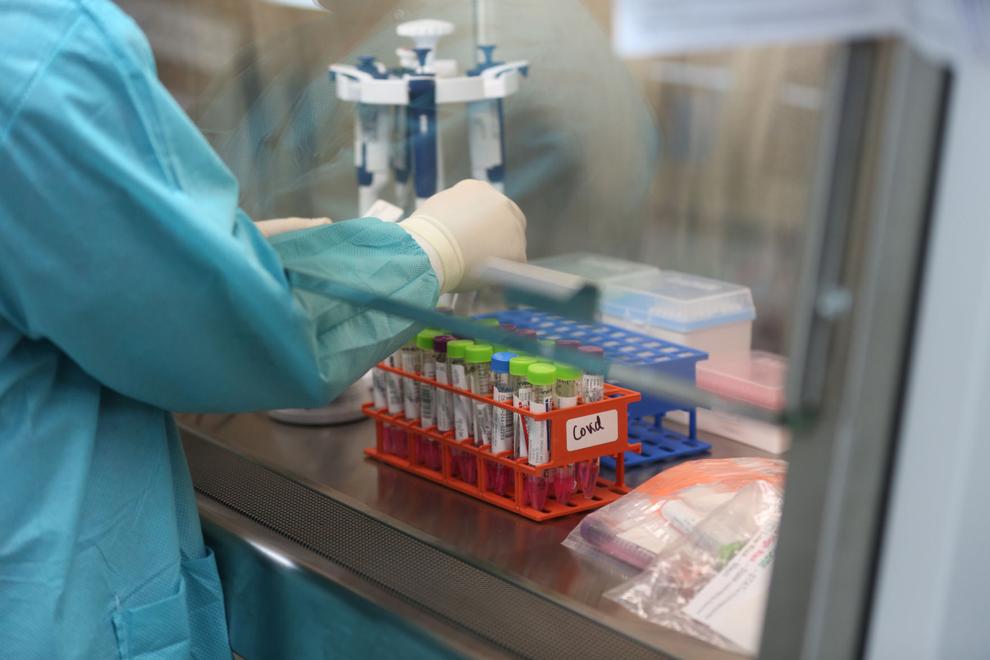 COVID-19 Testing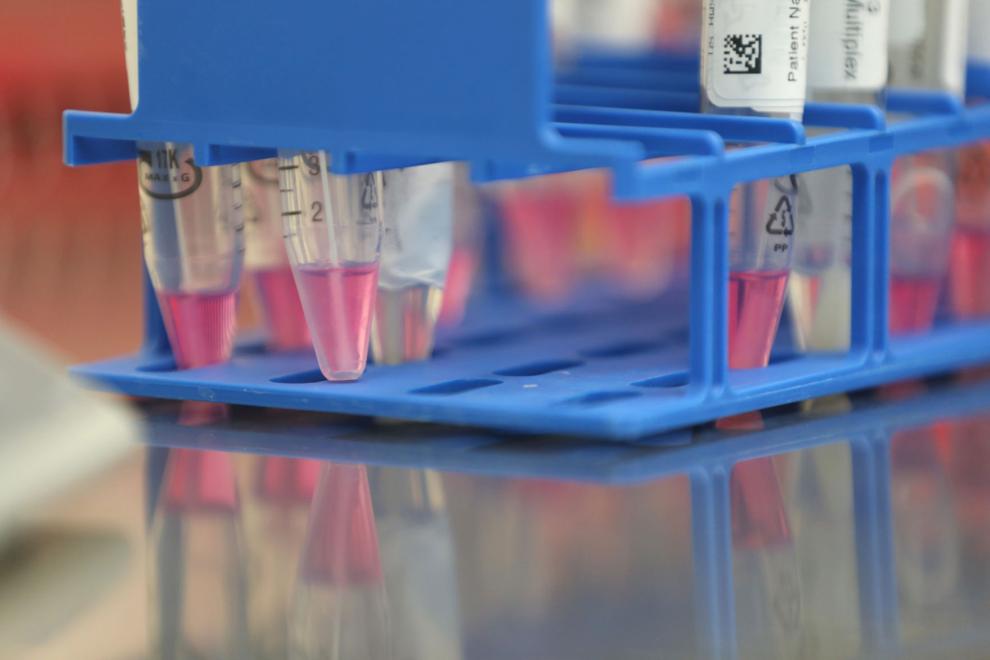 COVID-19 Testing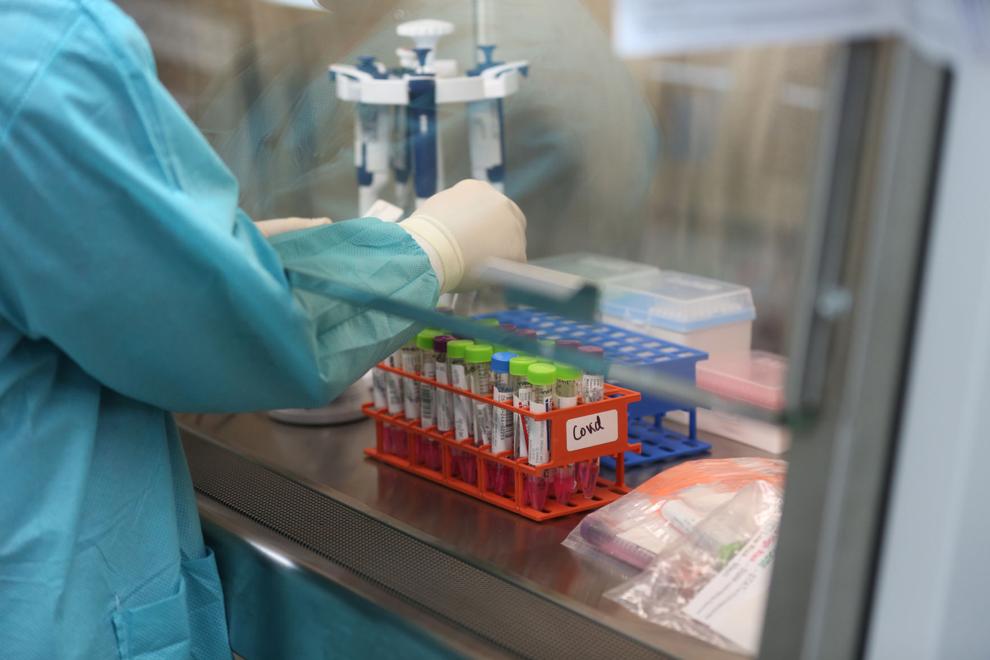 COVID-19 Testing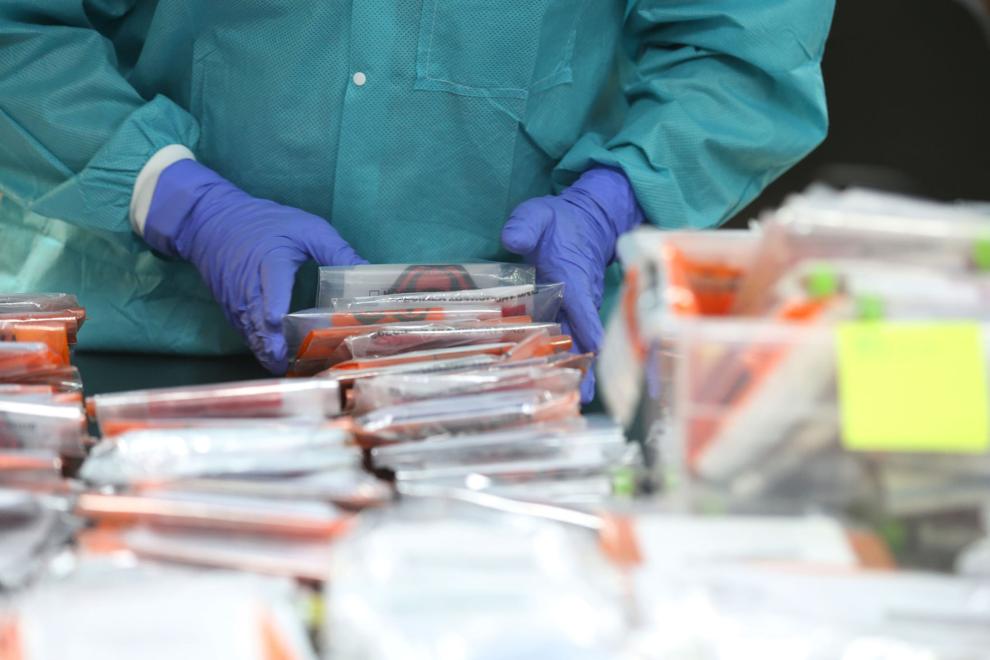 COVID-19 Testing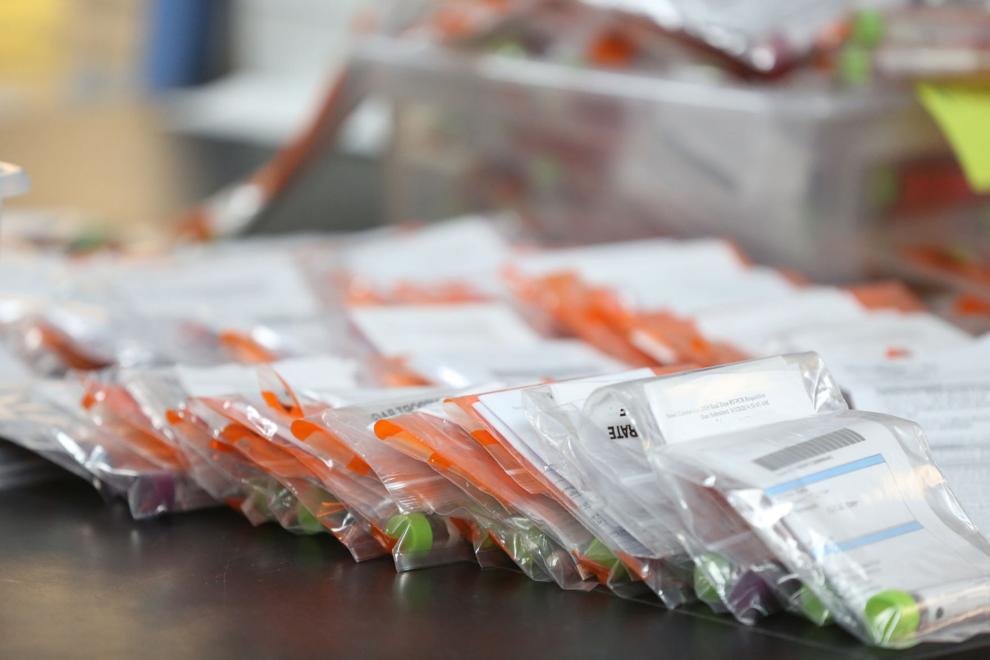 COVID-19 Testing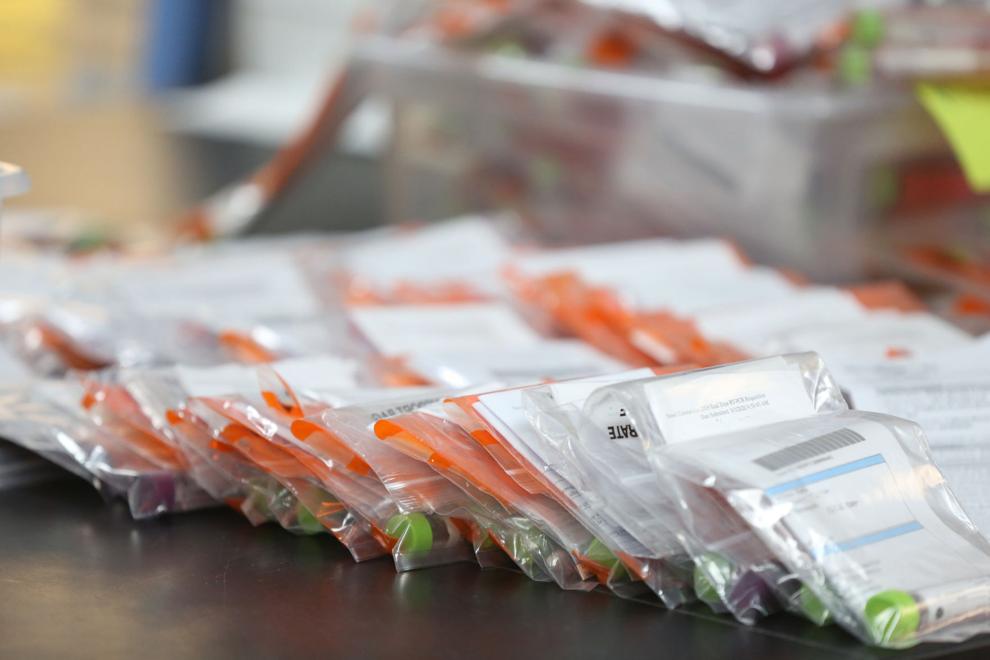 COVID-19 Testing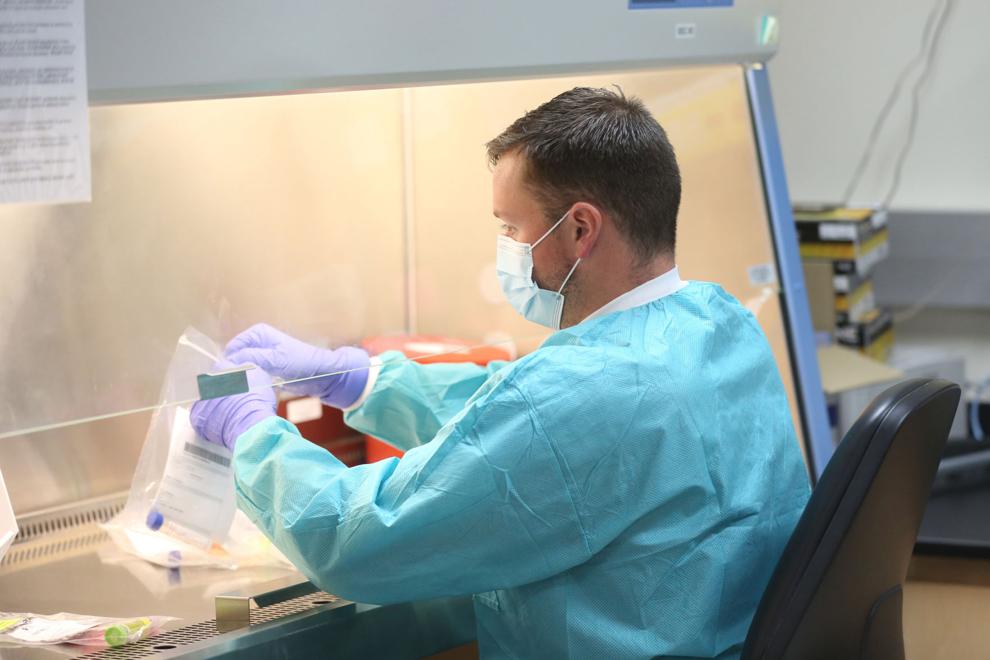 COVID-19 Testing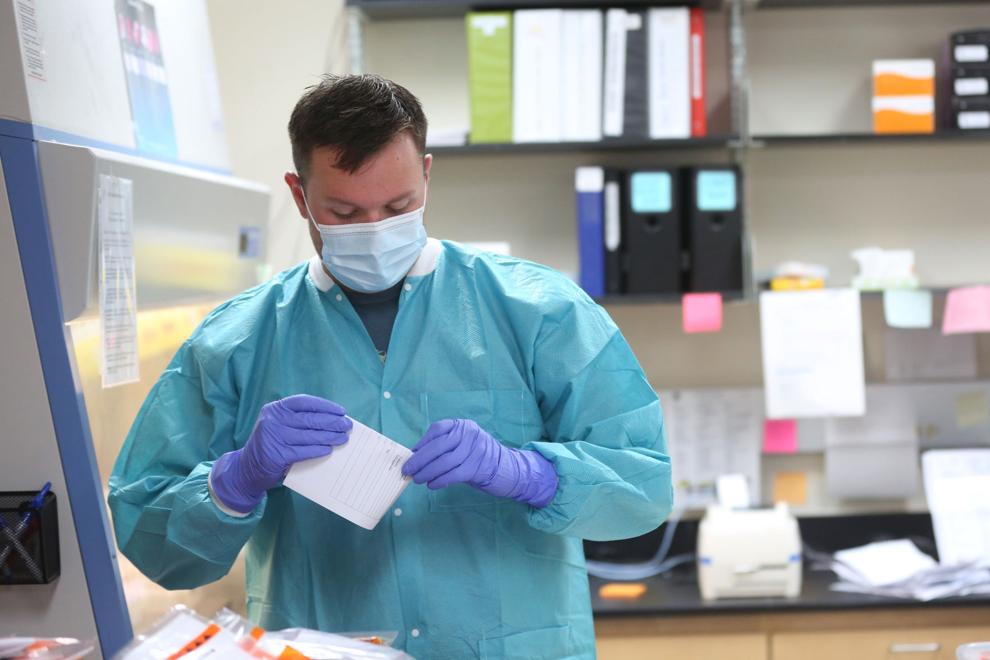 COVID-19 Testing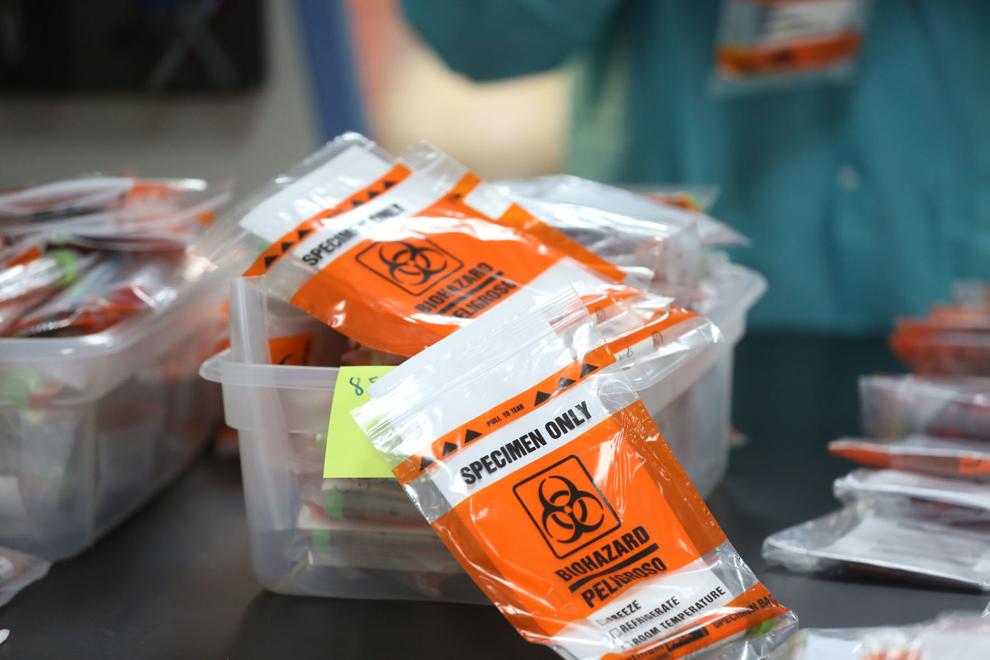 COVID-19 Testing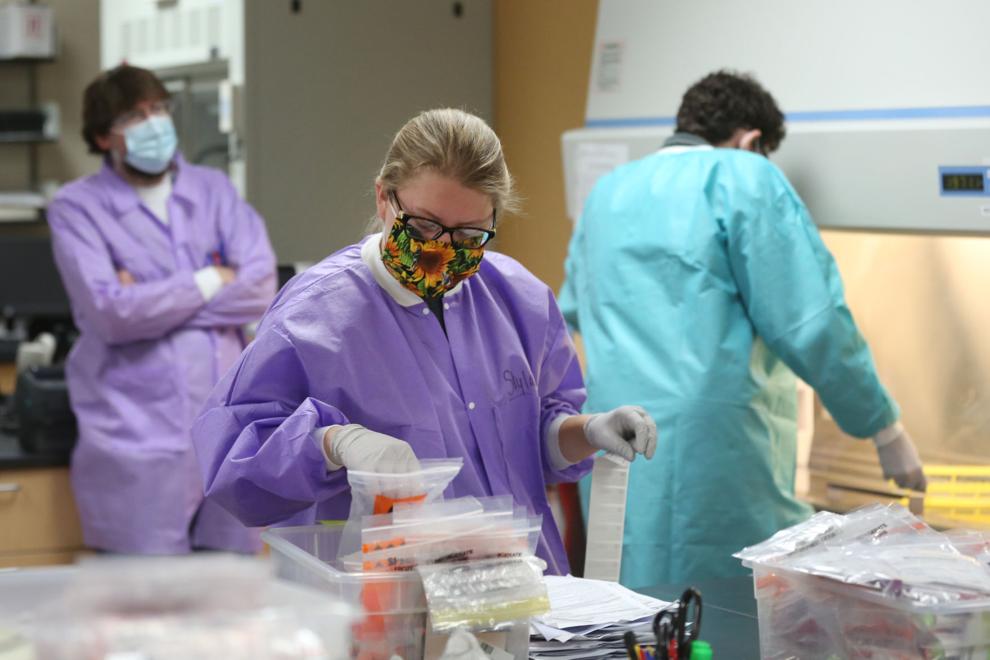 COVID-19 Testing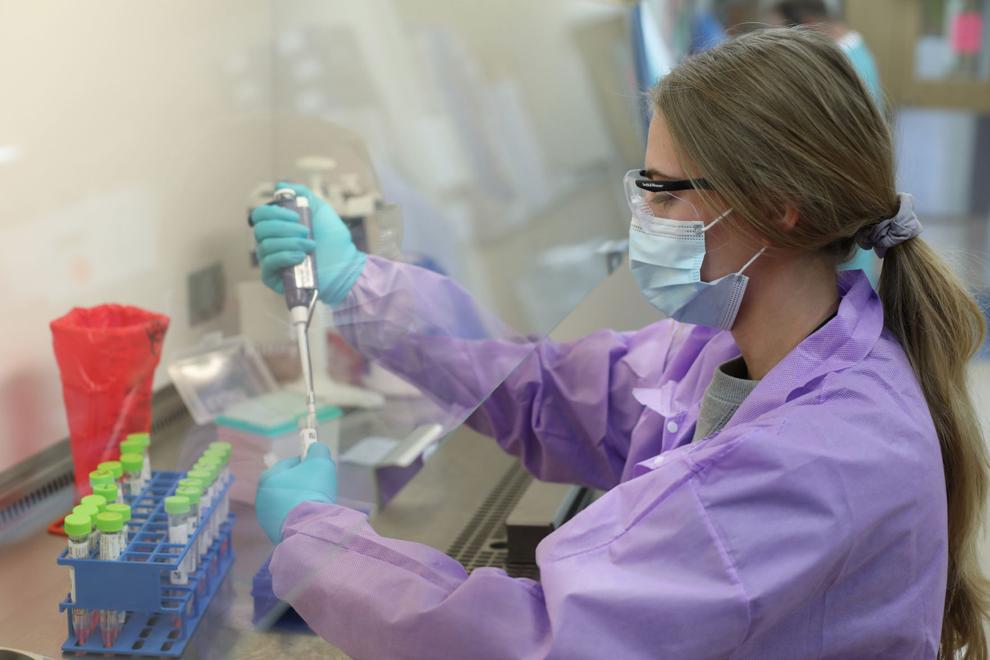 COVID-19 Testing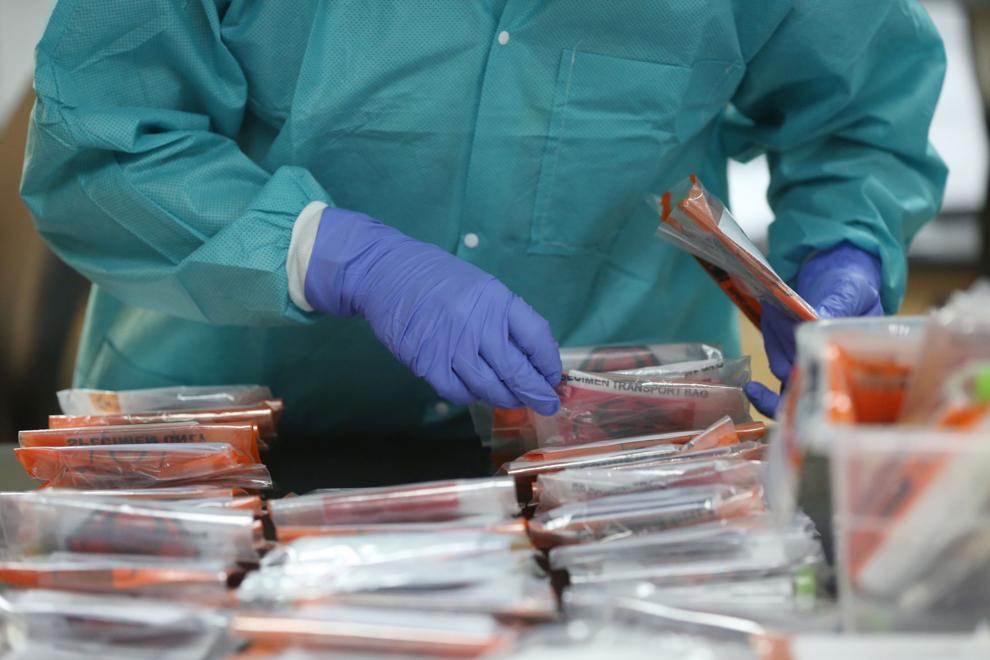 COVID-19 Testing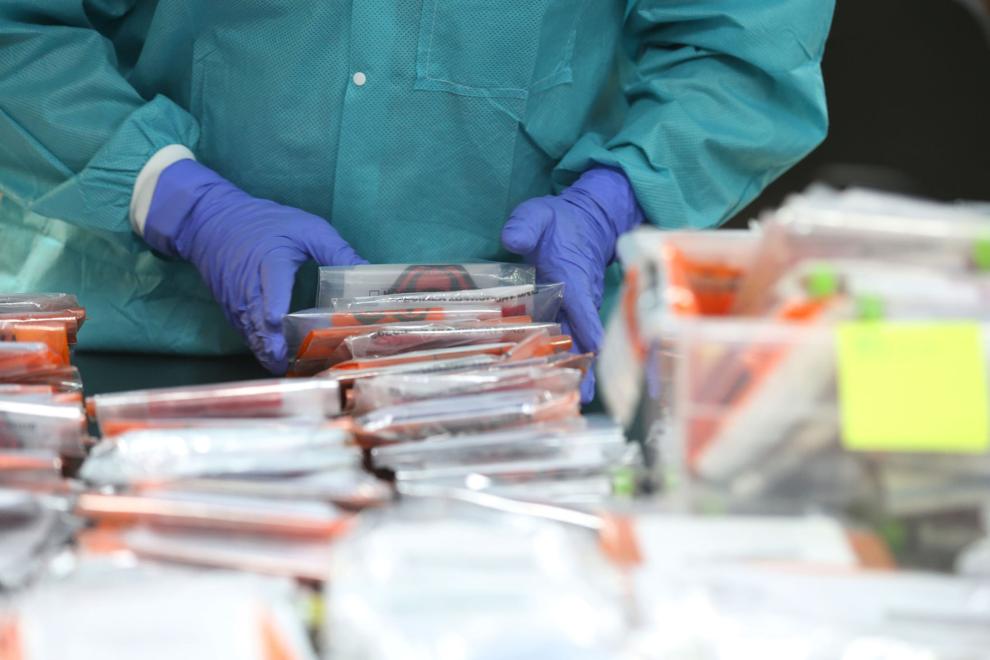 COVID-19 Testing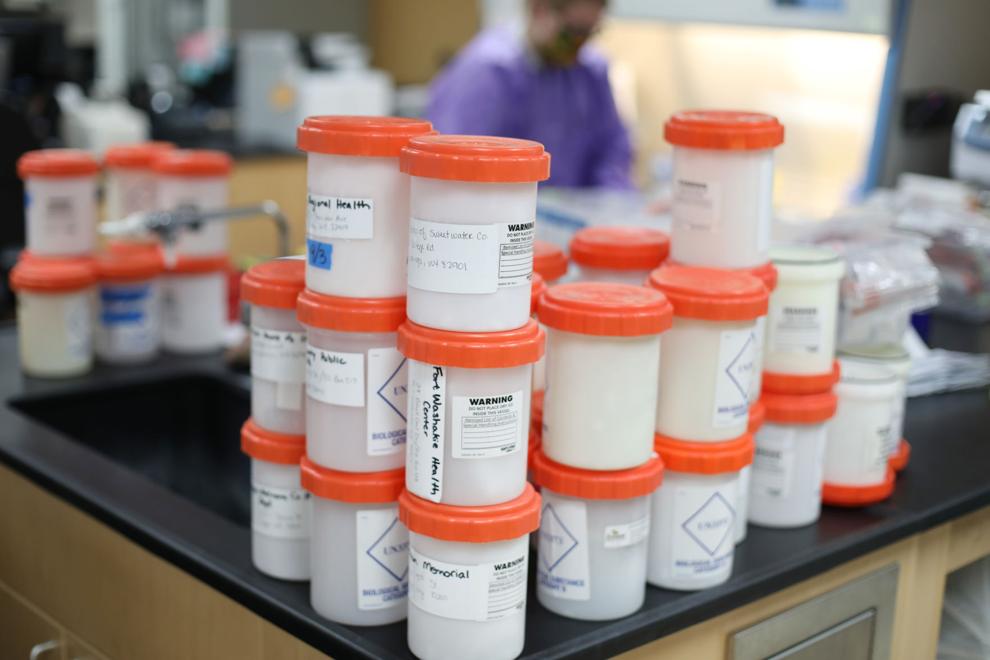 COVID-19 Testing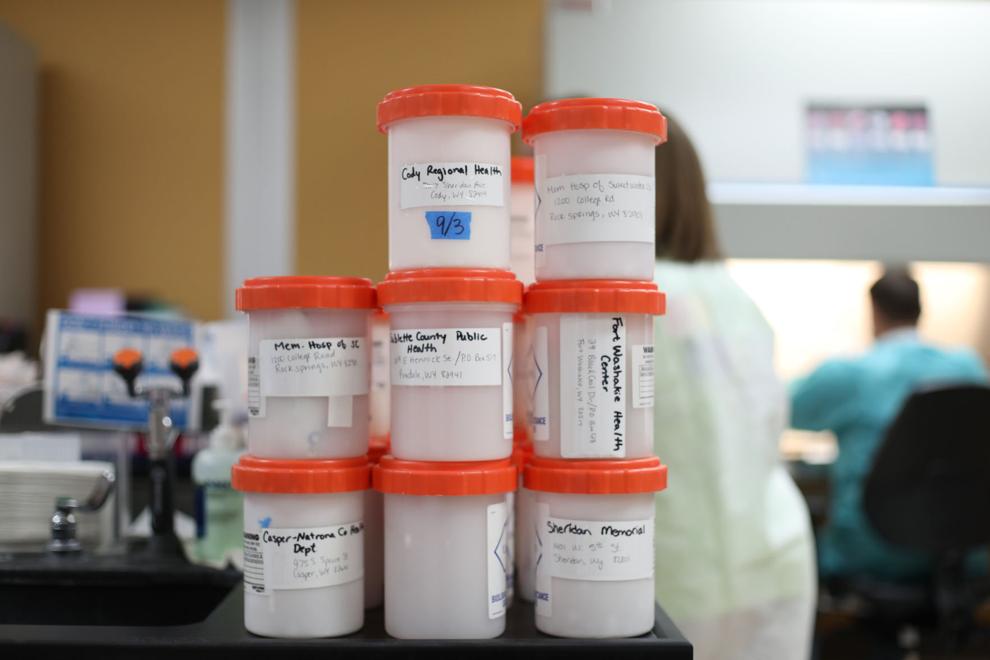 COVID-19 Testing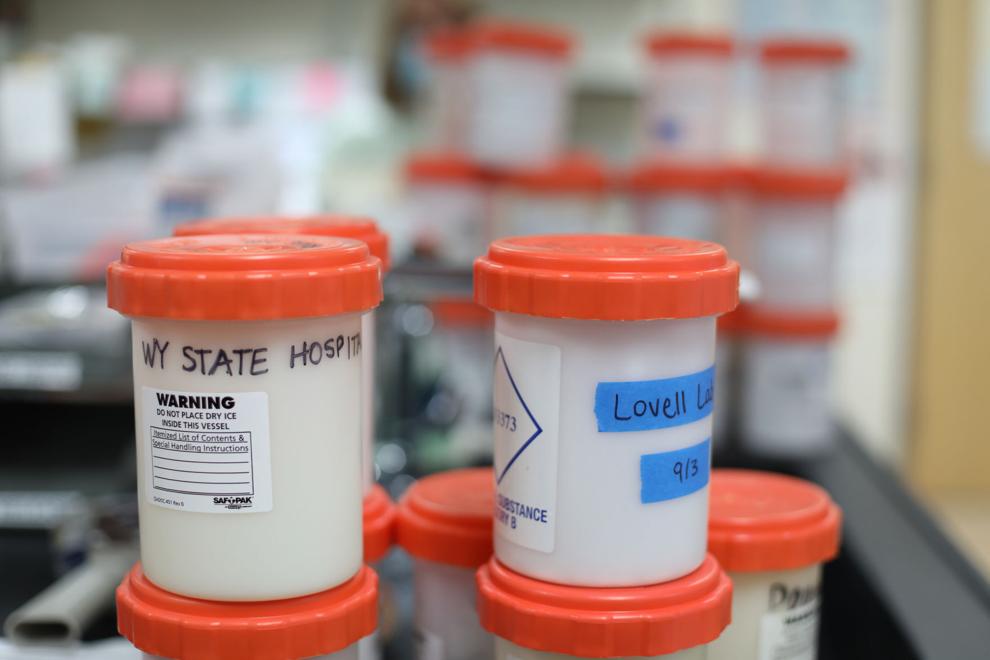 COVID-19 Testing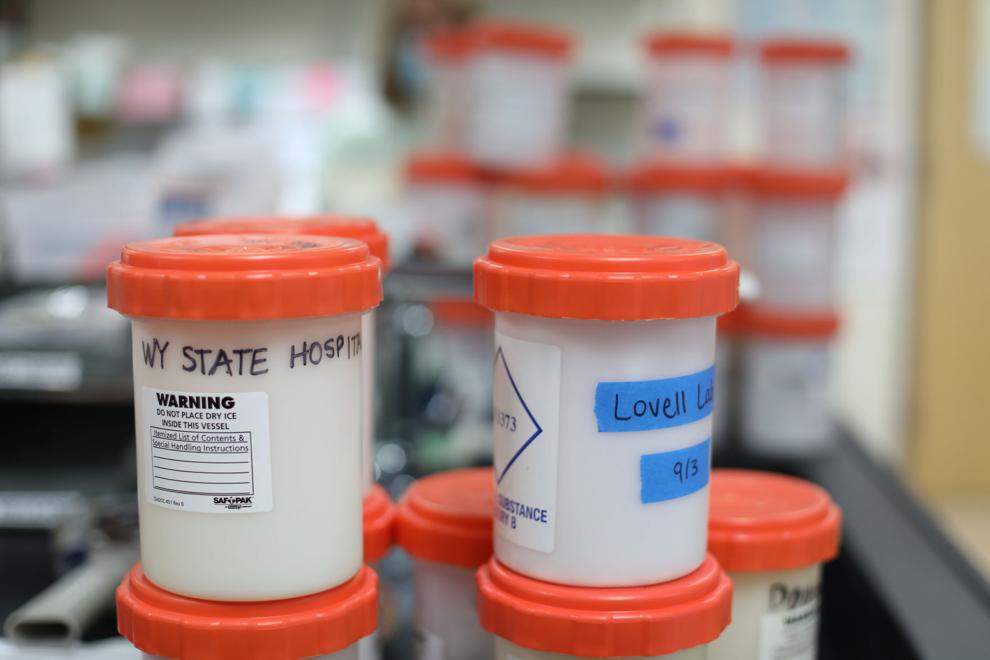 Follow health and education reporter Morgan Hughes on Twitter @morganhwrites