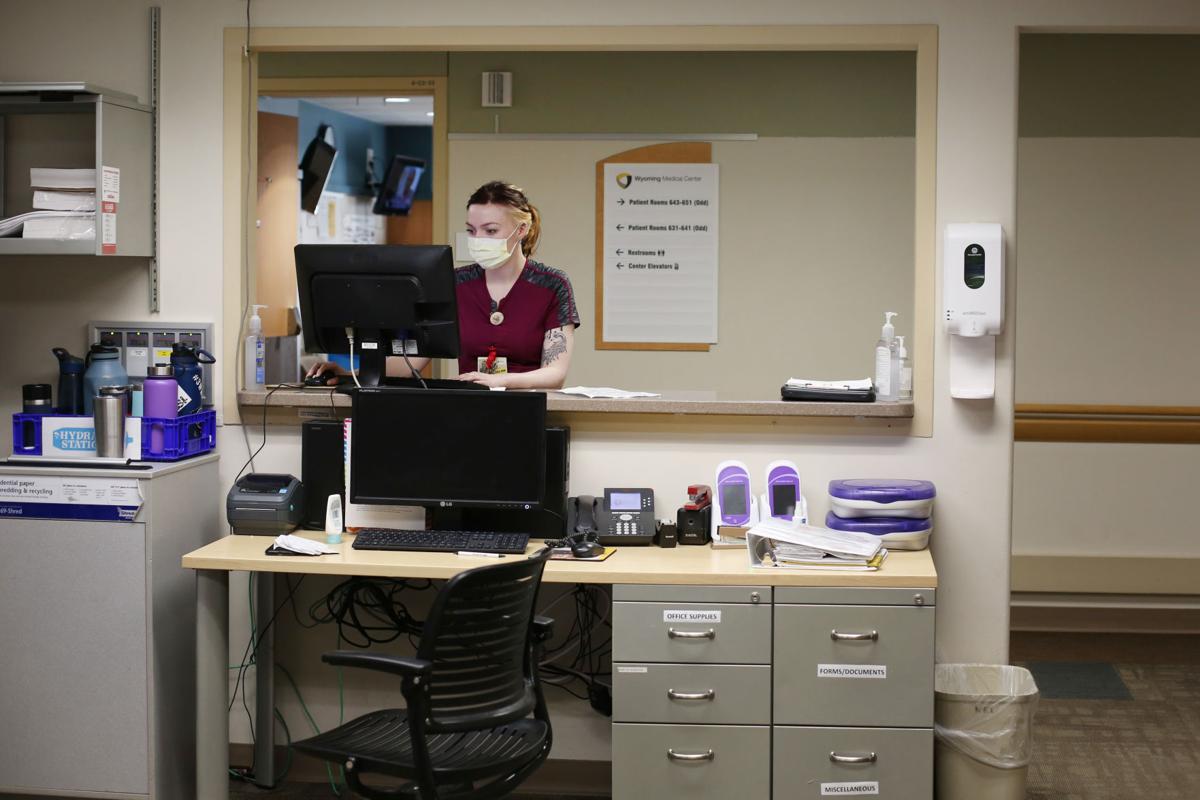 "Patient safety is a core value for everyone at Banner Wyoming Medical Center," hospital CEO Lance Porter said in a statement. "We are extremely proud to have been awarded our third-straight 'A' from the Leapfrog Hospital Safety Grade. It is a testament to the skill, hard work and commitment to safety employees demonstrate at all levels of our organization. I want to thank all of our team members for their dedication to patient safety. It is evident in the work they do every day that they are making WMC among the safest hospitals in Wyoming."
While the hospital has earned top marks each of the last three seasons, it does continue to fall short in a handful of areas.
The hospital scored low for deaths from serious treatable complications. The average hospital recorded 164 deaths per 1,000 patients that fit the category. Wyoming Medical Center reported 183 deaths per 1,000 residents who had a "serious treatable complication."
It also recorded more dangerous bed sores and more patient falls and injuries than the national average. The hospital fell just below the national average for communication with doctors and responsiveness of hospital staff.
In 21 of the 28 categories, the hospital ranked at or above the national average.
The hospital got perfect scores for having enough qualified nurses and specially trained ICU doctors. It also scored as well as the best-scoring hospitals nationwide for infection prevention in several categories and in how medications are ordered and administered.
Six other Wyoming hospitals were also graded. The group does not score critical access hospitals, which make up the majority of the state's medical facilities. St. John's Medical Center in Teton County was the only other to earn the top mark. Sheridan Memorial Hospital earned a B.
The Cheyenne Regional Medical Center received its fourth consecutive C grade. It was below average for preventing most infections. Like Wyoming Medical Center, it also fell below average for deaths from serious treatable complications.
The Cheyenne hospital also ranked below average for how medications are ordered and administered. It declined to provide information on several categories scored by the nonprofit.
Campbell County Health and Ivinson Memorial Hospital also earned C grades from the nonprofit.
The poorest performing Wyoming hospital was Lander's SageWest Health Care. That hospital received a D grade, scoring below the national average in 10 of 28 categories.
Follow health and education reporter Morgan Hughes on Twitter @m0rgan_hughes