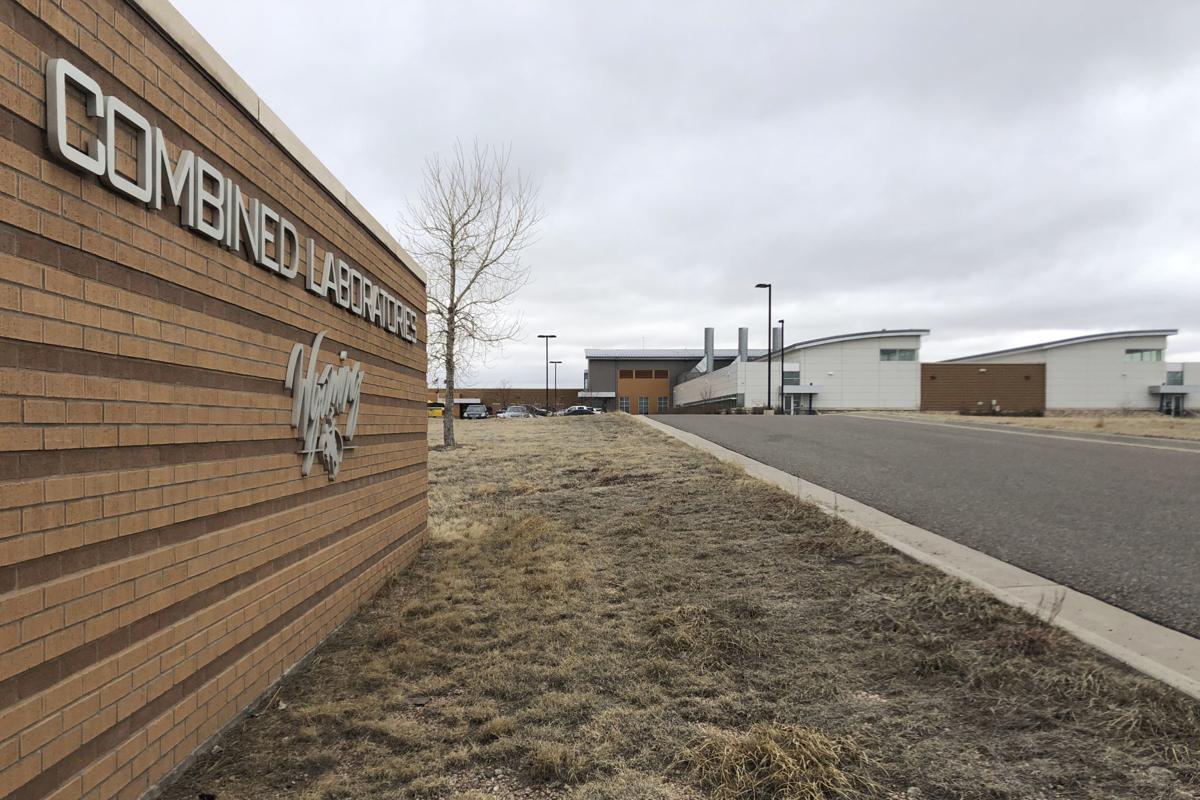 The Sheridan woman who tested positive for the novel coronavirus is isolated at her home and is doing well, health officials said Thursday. Meanwhile two people in a nearby community college district are under quarantine for at least two weeks.
The middle-aged woman — the first person in Wyoming to test positive for the disease caused by the virus — has not been identified. She said that "she was feeling somewhat better" at the time of her positive test result, said Dr. John Addlesperger, chief medical officer for Sheridan Memorial Hospital.
"At this point in time it looks like a pretty mild infection," he said.
She came to the hospital's urgent care because she was concerned about a number of symptoms: fever, cough, aching and a runny nose. She was treated, diagnosed and initially tested at the facility. Then, because she was not significantly ill, she was sent home and told to self-isolate.
Addlesperger said her exposure to others in the hospital was "limited." In a previous statement, the Sheridan hospital said it was closing its cafeteria and cafe "until further notice."
"We have a triage station in the emergency room that triages patients with suggestive symptoms for COVID-19," he said. "So the people were wearing personal protective equipment."
It took around 30 hours to get the test back from the state lab.
The novel coronavirus, or COVID-19, is a respiratory illness, symptoms of which include fever, cough and shortness of breath. It comes from the broader family of coronaviruses, which causes illnesses like SARS and the common cold.
On Wednesday evening, the Health Department announced that the woman had tested positive for COVID-19 after traveling within the United States. Neighboring states have had larger caseloads, including more than 40 in Colorado and one death in South Dakota. The Wyoming Health Department has declined to provide additional details about the patient, including where she traveled to. Addlesperger also declined to say where she had been, other than "she had traveled locally and within the country over the last couple of weeks."
Kim Deti, a spokeswoman for the state Health Department, said Thursday health officials "have identified close contacts and they are being quarantined." She said the individuals were cooperative and she didn't believe an order was necessary to enforce the isolation.
"We aren't recommending additional steps," she added. The "close contacts" will be tested.
Two under quarantine
Two people in the Northern Wyoming Community College District — a student and a faculty member — are being quarantined, according to a Thursday afternoon statement from district President Walter Tribley. They were placed under quarantine Thursday and will remain there for a minimum of 14 days, he said.
The district included Sheridan College, Gillette College and Sheridan College in Johnson County. When asked which college the quarantined people attended and worked at, a representative for Sheridan College said no additional information could be provided.
Addlesperger of Sheridan Memorial Hospital did not know if there were more people quarantined.
"We are in contact with local and state healthcare officials and incorporating information from Centers for Disease Control and Prevention to help determine our best course of action," Tribley said. "We are keeping the safety of our students, employees and communities at the forefront of our decision-making, however our core mission is education and we will do everything possible to ensure students reach their goals."
A crisis management team for the district was set to meet Thursday evening to discuss next steps. The school has canceled all college-sponsored travel.
Negative tests
As of Wednesday evening, the state had run 16 negative tests for the disease, which causes respiratory issues and is characterized by a fever, cough and shortness of breath. Deti said she didn't have updated numbers or results from Thursday. Gov. Mark Gordon also said there had been 17 tests — one positive, 16 negative — in a Thursday evening news conference.
Sheridan Memorial Hospital had conducted two negative tests before the woman tested positive, Addlesperger said.
He said the 24- to 48-hour range has been the norm for receiving results, but that that number could soon shrink.
"It's an evolving process," he said. "I know the state and the labs are looking at different ways to speed that up and consolidate samples, so we're thinking that's going to improve over time. Also, private labs are coming online now and offering the test. So we're going to have other testing resources other than just the state lab."
Despite a national shortage, the Sheridan hospital is currently well-stocked on the culture medium that is used to send swabs to the state lab for testing. A hospital spokesman said the facility has a complete inventory of the culture kits, but that he could not say how many were in the inventory.
However, the number of tests being conducted in Sheridan could soon be on the rise.
"We have had to make adjustments to deal with the volume, certainly everyone is quite concerned and so they're calling us frequently," Addlesperger said. "A lot of people are coming to be screened, not clearly understanding really who needs to be tested. So we're really working on community communication. We're working with our health department and our county to develop public information systems that will help communicate."
Even so, he said things haven't changed much for the hospital since the positive test.
"We've been working for weeks getting our infection prevention protocols (prepared) and assure that they're all in place and that we have the equipment and the facility structure to take care of patients safely," Addlesperger said. "And we've been saying in our community conversations that we need to assume that there is virus in our community and we need to take all the precautions that are recommended by the state health department and CDC. So, we haven't significantly changed our approach, our protocols."



Photos: Empty shelves and shuttered events as coronavirus reaches Wyoming