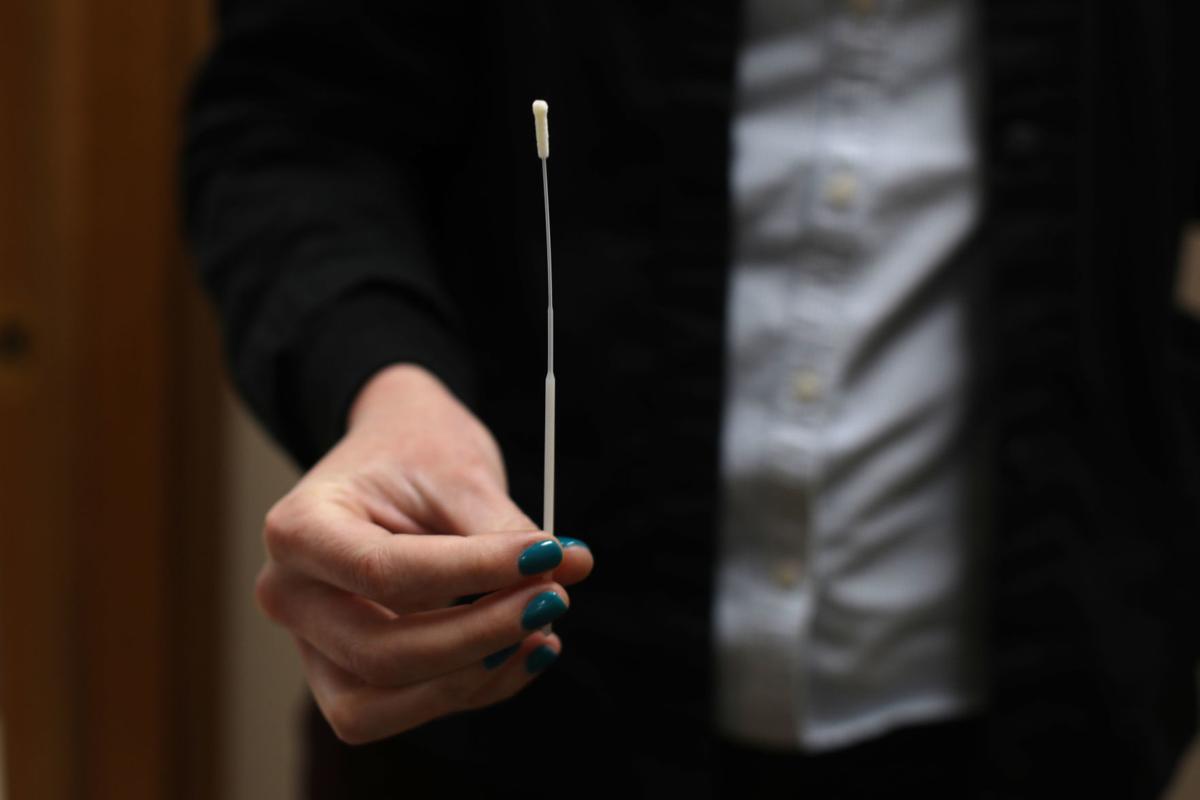 The Wyoming Public Health Laboratory will now only accept test samples from patients who fall in one of six "priority categories."
The change comes as the state faces growing concerns over the number of testing supplies available, the state health department announced Thursday afternoon.
"It's been clear for some time that materials needed for sample collection and testing are in very short supply in Wyoming and across the nation," state Health Officer Dr. Alexia Harrist said in the announcement. "We've done well so far at our lab, but our concern about supplies of certain materials we need for testing has grown."
The six priority categories are:
Hospitalized patients, including those being tested before being sent to a long-term care facility;
Patients and staff in communal settings like nursing homes, assisted living facilities and shelters;
Health care workers and first responders who provide direct care to potential patients;
People over 65 and people with underlying health conditions that put them at risk for severe illness;
People who have close contact with those in the previous category; and
Pregnant women.
Health care providers in Wyoming have been asked to send samples to private laboratories if their patients are not covered by any of those categories, according to the announcement.
"We are hopeful the supply situation will improve, but in the meantime we must ensure timely testing is available when it can make the most difference to help meet our most critical needs," Harrist said in a statement.
Health conditions that are known to exacerbate the risks of COVID-19, according to the Centers for Disease Control and Prevention, include: chronic lung disease, moderate to severe asthma, serious heart conditions, diabetes, liver disease, chronic kidney disease, severe obesity, cancer treatment, and poorly controlled HIV or AIDS.
As of Thursday evening, 153 people in Wyoming have tested positive for coronavirus, an increase of 16 from the day before. More than a third of the state's known cases have been confirmed in the last three days alone, the state's first string of three consecutive days with double-digit cases. Six fully recovered patients were also announced Thursday, bringing the total of Wyoming coronavirus patients known to have fully recovered to 37.
Wyoming's total case count is among the country's lowest, but, as the least populated state in the U.S., its number of cases per capita surpass more than a dozen states.
And the actual number of patients suffering from the respiratory disease here is almost certainly much higher, health experts say, because of testing limitations — which were already present before the state's Thursday announcement. Testing also takes a few days, meaning the cases that have been confirmed to date aren't necessarily the current numbers, Dr. Mark Dowell, the Natrona County health officer, told reporters Wednesday.
The state laboratory has completed more than 1,830 tests, according to the health department. Commercial labs have performed more than 800. However, private labs do not consistently report negative results, though they are mandated to report positive tests to the state.
According to some estimates, four out of five people infected with the virus will exhibit mild or no symptoms. While many of those people will not be tested, they can still spread the disease.
"We don't know (how many are infected) because we're limited in whom we can test, what we can test," Dr. Andy Dunn, the chief of staff at Wyoming Medical Center and the physician running the hospital's respiratory and COVID-19 clinic, told the Star-Tribune last month. "Talking about this mild disease, that's the problem. Those are the true spreaders. It's hard to determine who's got COVID that's mild and who doesn't. That's the worry."
The lack of testing is an issue that extends beyond Wyoming's borders. Other states have reported similar problems.
Star-Tribune staff writer Seth Klamann contributed to this report.
Concerned about COVID-19?
Sign up now to get the most recent coronavirus headlines and other important local and national news sent to your email inbox daily.