Wyoming will lift its mask mandate next week, Gov. Mark Gordon's office announced Monday. The state will also allow bars, restaurants, theaters and gyms to resume normal operations on Tuesday after nearly a year of working under restrictions meant to limit COVID-19's spread.
"I thank the people of Wyoming for their commitment to keeping one another safe throughout this pandemic," Gordon said in a statement. "It is through their efforts that we have kept our schools and businesses operating and our economy moving forward. I ask all Wyoming citizens to continue to take personal responsibility for their actions and stay diligent as we look ahead to the warmer months and to the safe resumption of our traditional spring and summer activities."
The changes to the state's health orders will be shared later this week, but Gordon "wanted to make sure the public knew of this important change today," the announcement said.
"Wyoming is one of the few states in the country that kept students learning in the classroom for the entire school year," Gordon said in the news release. "We made sacrifices, but the earlier orders saved lives. We persevered. With this approach we can have graduations, proms and a great end to the school year by keeping schools open. Especially since our children will not have the chance to be vaccinated this spring."
Medical experts have credited local mask orders and the statewide mandate for driving down infections in Wyoming after they peaked in November. Health officers began enacting their own local orders in early November, as cases soared and hospitalizations were setting new records near daily. Gordon and State Health Officer Dr. Alexia Harrist followed suit in the first week of December, passing a statewide mandate.
Rolling back rules
Officials have gradually loosened restrictions over the last two months as COVID-19 numbers in the state continue to improve. Gordon's office twice in February announced rollbacks of active health orders, allowing for larger gatherings and fewer restrictions in certain businesses.
Gordon had anticipated the state would continue easing restrictions as cases improve.
"If we continue on our current trajectory, I expect us to be able to continue to remove orders as we safely return to a new normal," the governor said in a Feb. 25 press release announcing the most recent rollback at the time.
Wyoming has joined a trend of states lifting mask orders as virus cases fall nationwide. Texas, Mississippi, North Dakota, Iowa and Montana have all recently lifted public face mask requirements.
Gordon and the Wyoming Department of Health have used the White House Coronavirus Task Force's guidelines on virus transmission to gauge the state's pandemic response. Those guidelines break transmission risk into six color-coded tiers. Wyoming and most communities in the state were in the upper echelons of that ladder through the fall and winter.
Now, 15 counties are in the two lowest risk-categories, and Wyoming as a whole is in the third-lowest tier.
Hope and risk
Officials statewide have voiced optimism about the pandemic's direction in Wyoming. Twenty-two people were hospitalized for the virus statewide Sunday, according to Wyoming Department of Health data. There are just over 500 active infections across Wyoming, down from the nearly 12,000 active cases at the pandemic's height here in November.
Still, there's risk. A 50-70% more contagious variant of COVID-19 is spreading through the U.S. and has been detected in Wyoming. Teton County officials announced Monday they had identified a second variant. And while vaccinations are moving, More than 80% of Wyoming residents have yet to receive a shot.
"Of course increased transmission remains a large concern until we can get closer to herd immunity within the community," Hailey Bloom, spokesperson for the Casper-Natrona County Health Department said via email. "However we, like the governor, are hopeful that people will continue to use best judgement and take appropriate measures" like wearing face masks, getting tested and social distancing.
The federal government last week authorized a third vaccine for emergency use in the U.S. That vaccine, developed by Johnson and Johnson, only requires one dose and doesn't need heavy-duty freezers for storage.
Dr. Mark Dowell, Natrona County's health officer, previously told the Star-Tribune that Wyomingites will need to remain vigilant into the spring and summer to ensure cases don't rebound as people begin to travel more and let their guard down. Dowell has also said vaccinations will be the state's best chance at getting through the pandemic.
In a video statement published to his practice's website Monday, Dowell said he had no plans to request a local order in light of the state's decision.
Deti, the Health Department spokesperson, said she did not have information on local requests for county-level orders.
Political response
Several state lawmakers, who recently convened for a monthlong, in-person legislative session at the Capitol, welcomed the easing of restrictions.
"I would have liked to see it done a little bit earlier, but I'm supportive of doing it now," Rep. Mark Baker, R-Green River, told the Star-Tribune. "I think it's important that we open up our economy, especially come spring time and the warmer weather. I'm definitely looking forward to seeing our economy and bars, restaurants and theaters open back up."
House Minority Leader Cathy Connolly, meanwhile, said the move felt early to her.
"I think we're doing good in terms of the rollout of the vaccine, but we're nowhere near getting the level of vaccination that we need in order to no longer be cautious," she said.
A suite of proposed bills aimed at curtailing the governor's authority to impose public health orders — like those implemented during the pandemic this past year — have found their way to the Legislature.
To Rep. Chuck Gray, R-Casper, the mask mandate should not have been imposed on Wyomingites in the first place and he's introduced a bill to cap the governor's authority.
"We must move forward with (House Bill) 98 and other bills designed to stop all unconstitutional and out of control orders (like mask mandates) in the future," he said in a written statement.
House Speaker Eric Barlow has also sponsored legislation to place certain limit public health orders, unless local governments approve. He said the governor's announcement on Monday would not affect the bill.
"These bills are for the next time," he said. "They don't have anything to do with what's currently underway."
Star-Tribune staff writer Camille Erickson contributed to this report.



Photos: A timeline of coronavirus in Wyoming
PHOTOS: A timeline of coronavirus in Wyoming
COVID-19 closure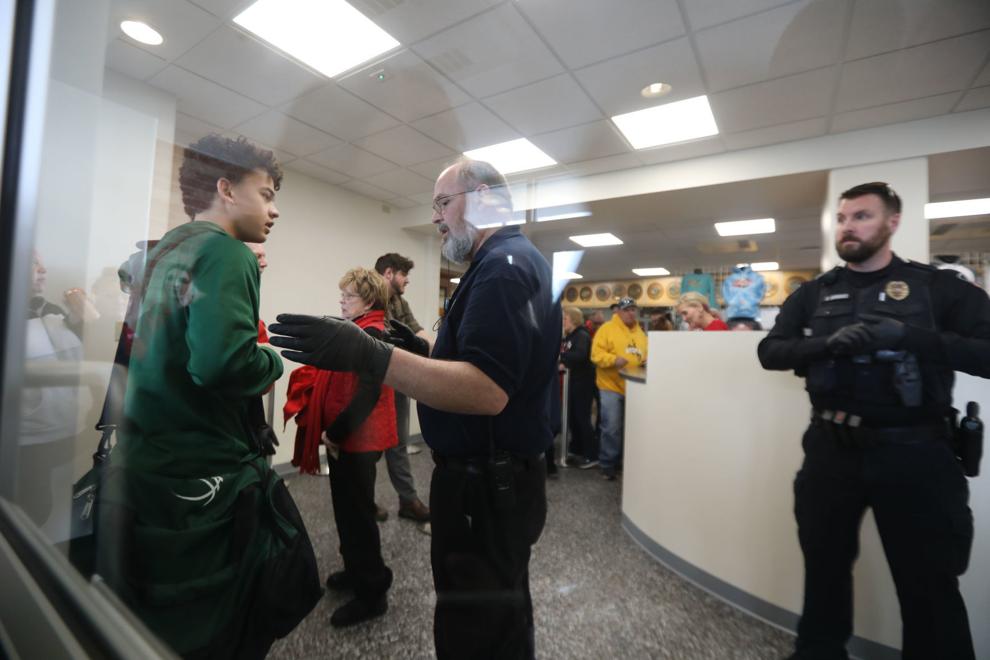 COVID-19 closure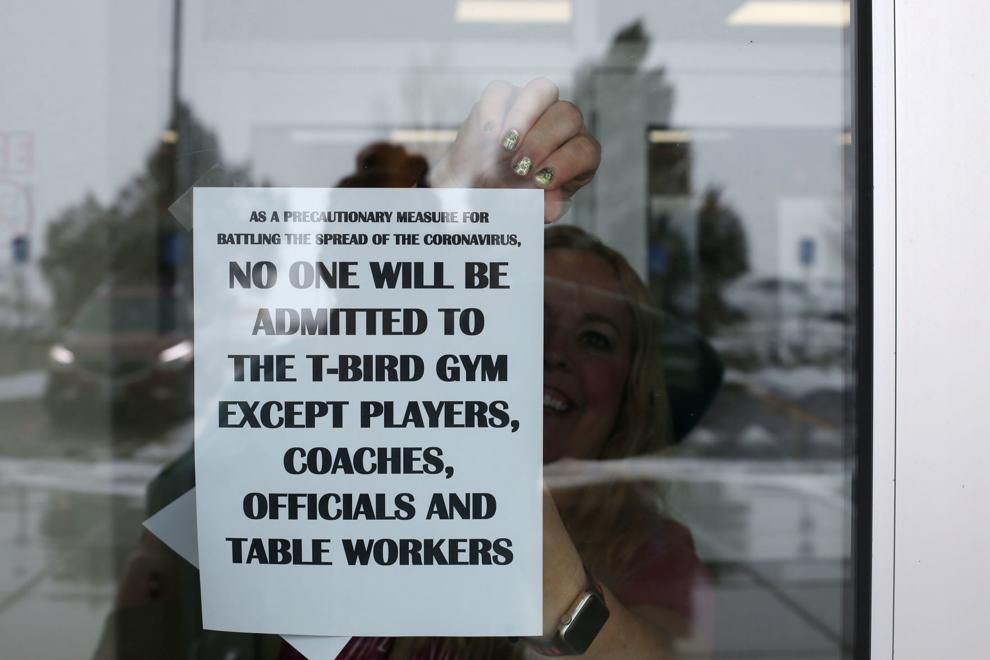 COVID-19 closure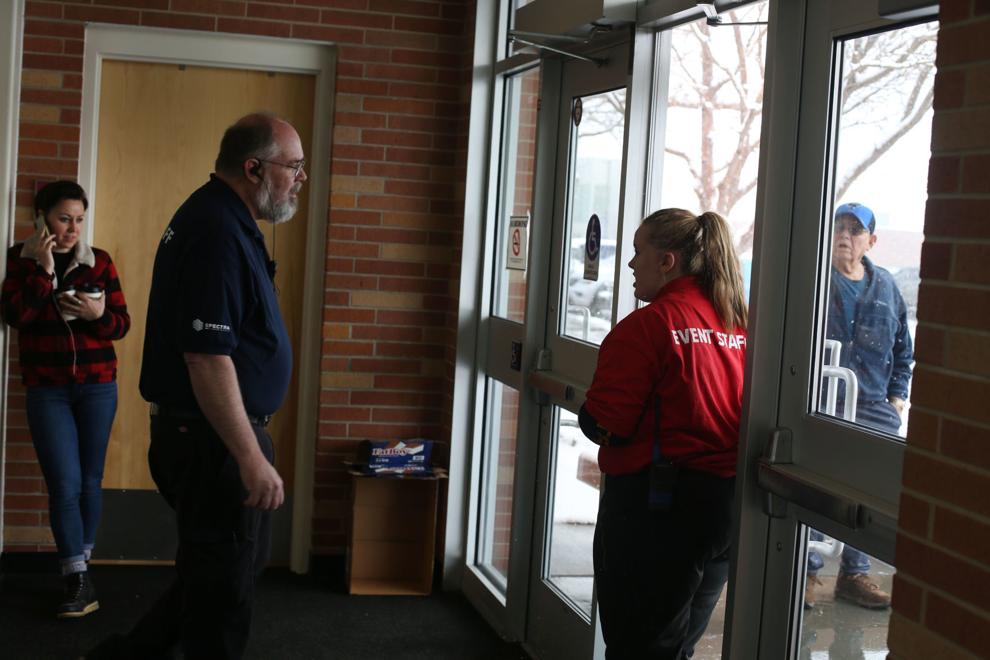 COVID-19 closure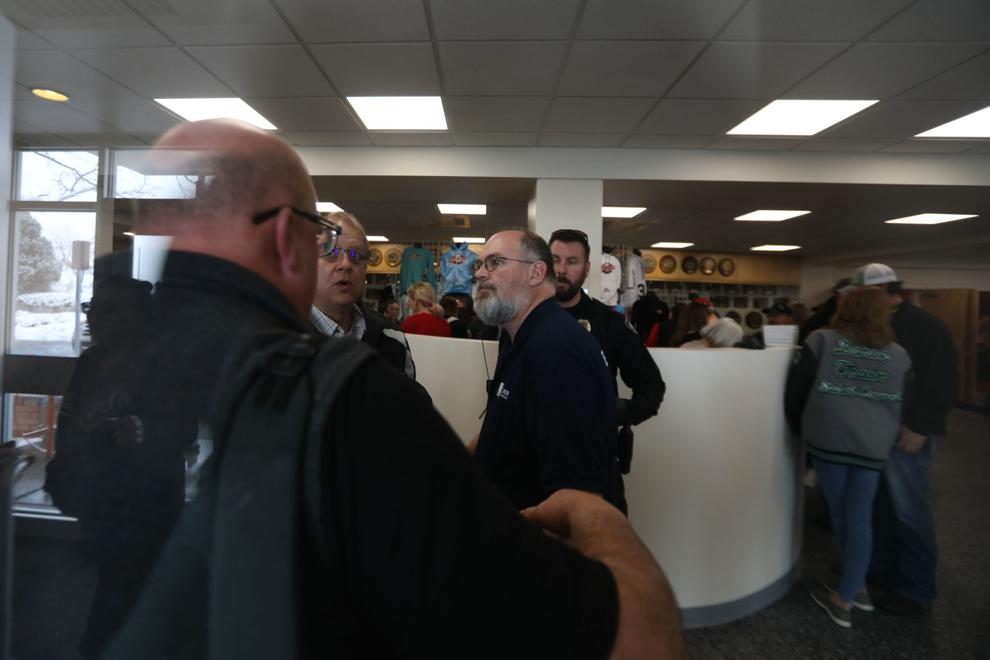 COVID-19 closure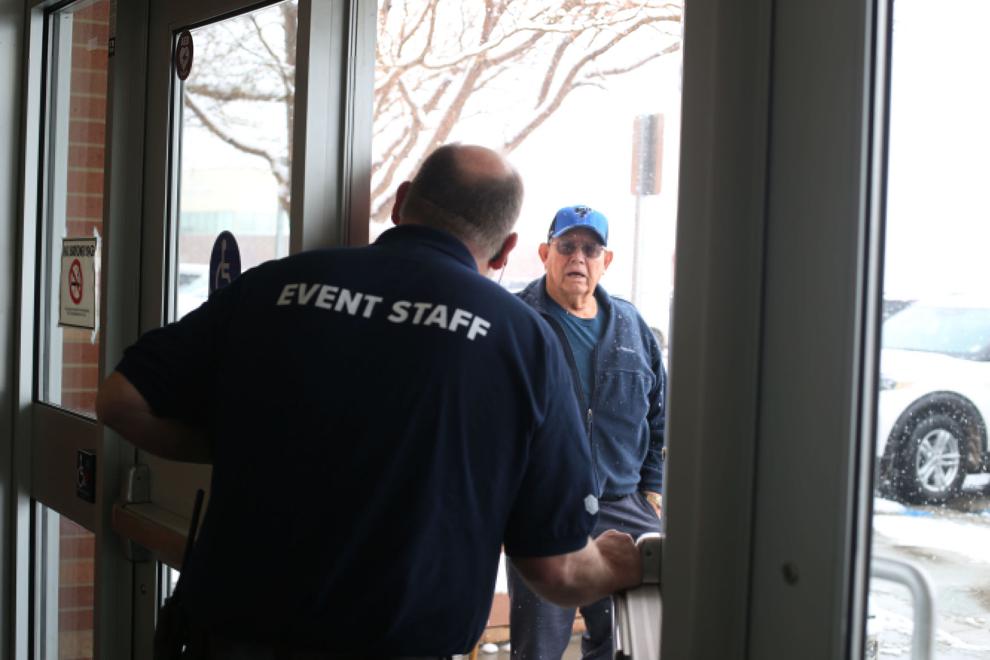 COVID-19 Press Conference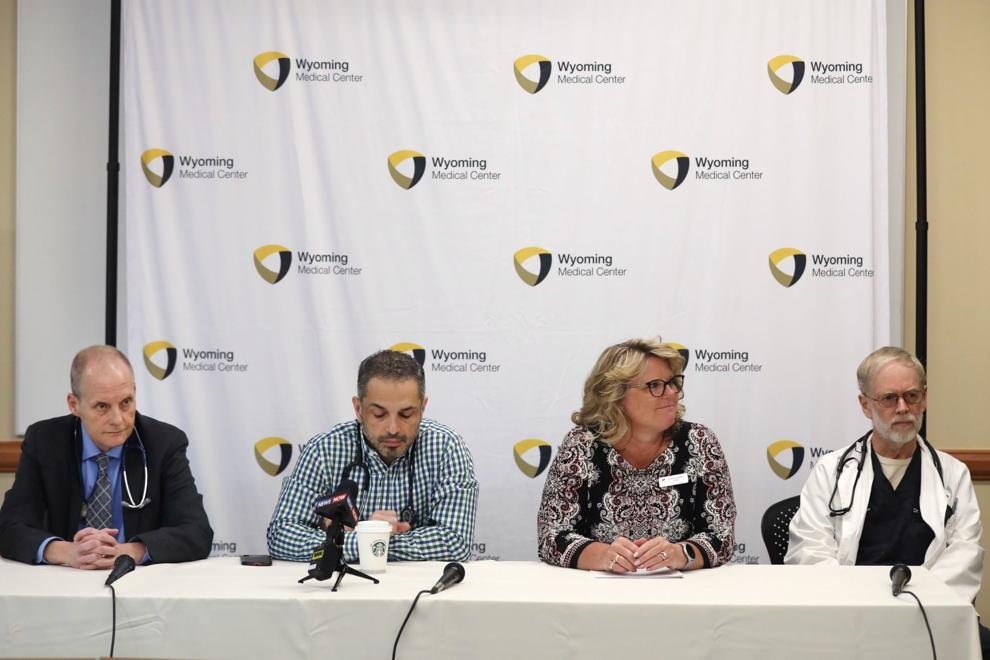 COVID-19 response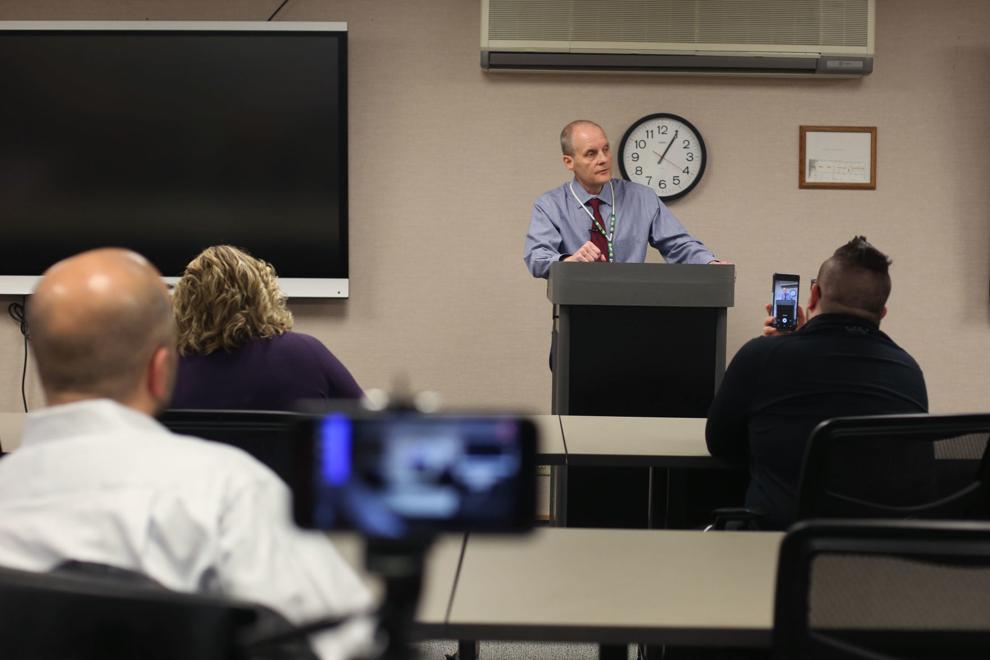 COVID-19 response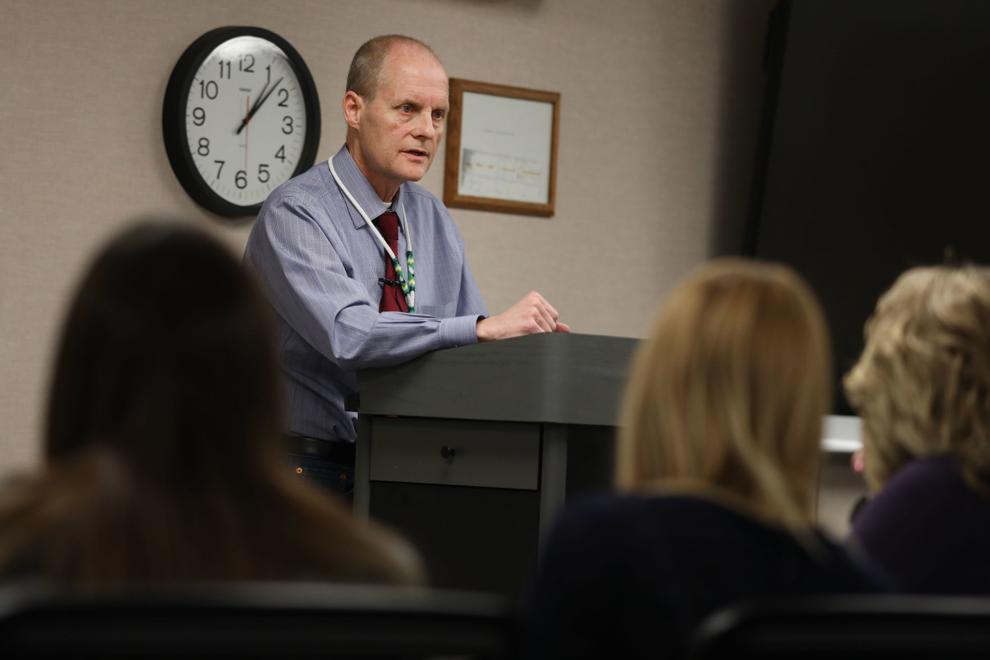 COVID-19 response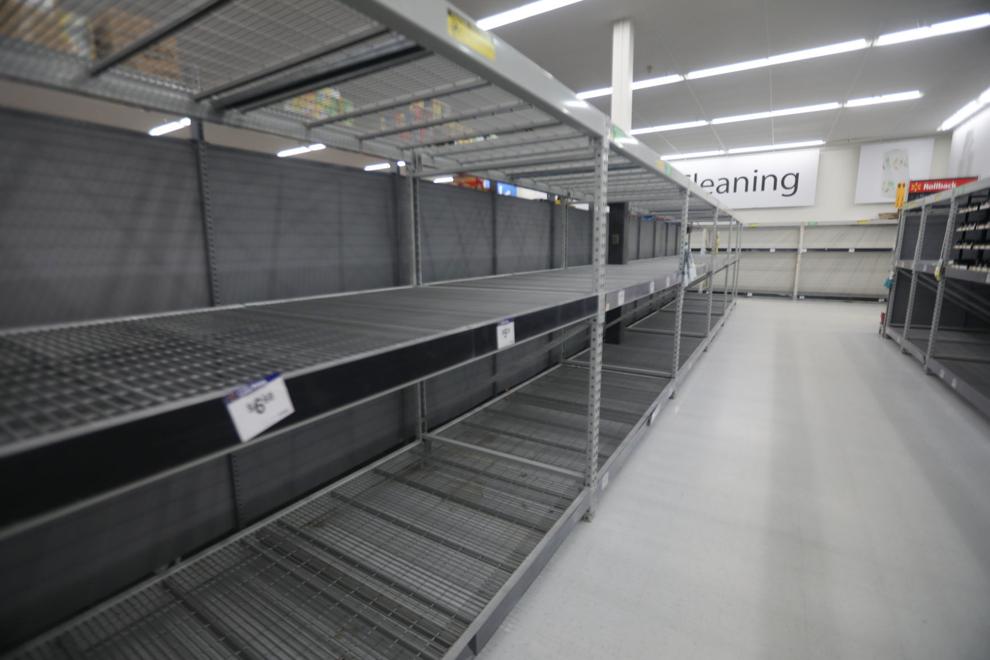 COVID-19 response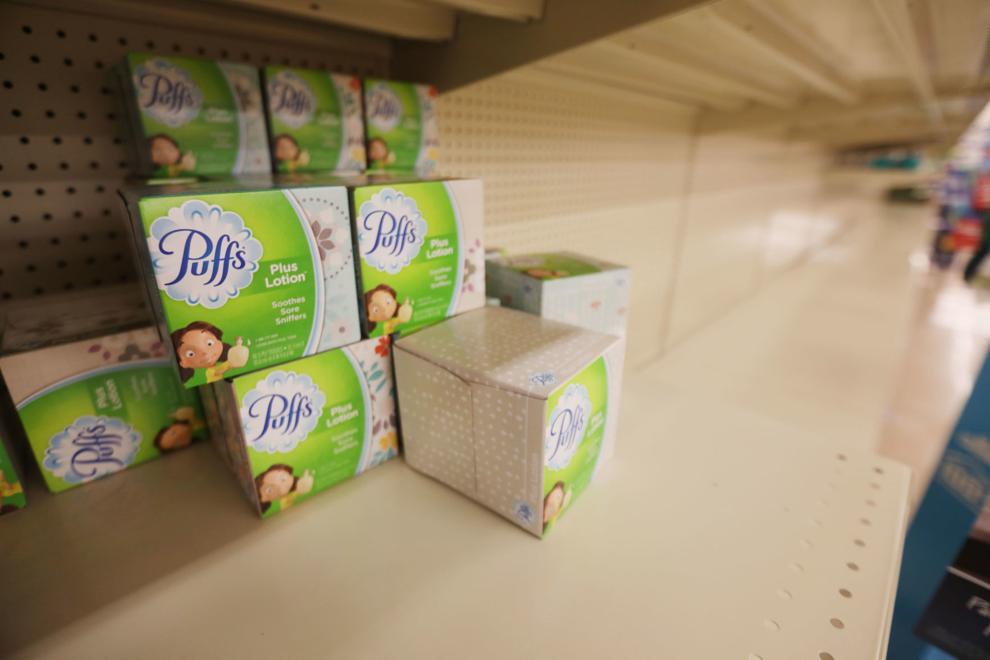 COVID-19 response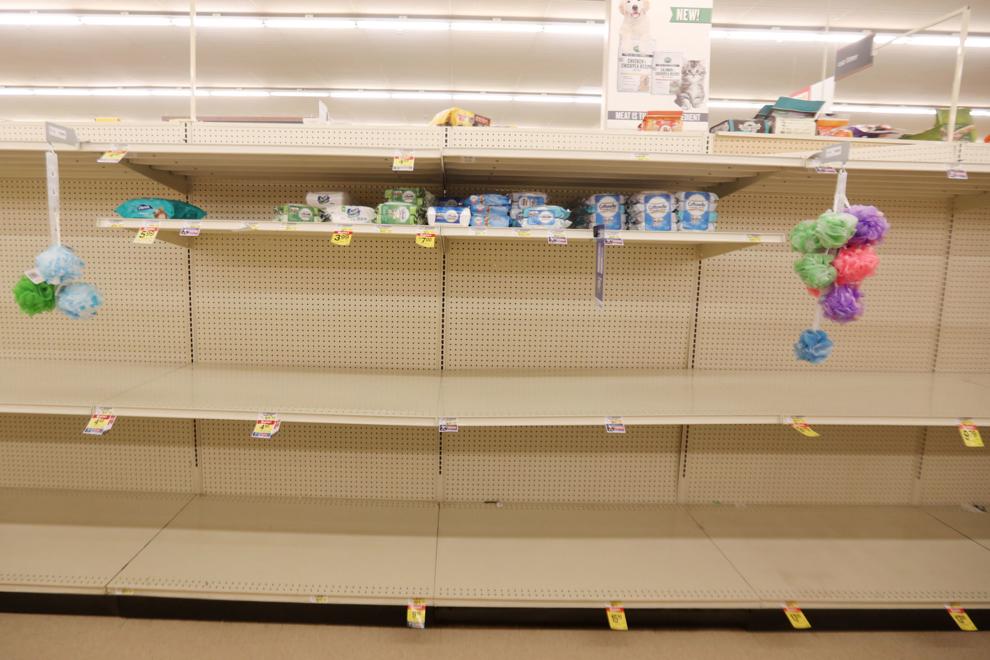 COVID-19 response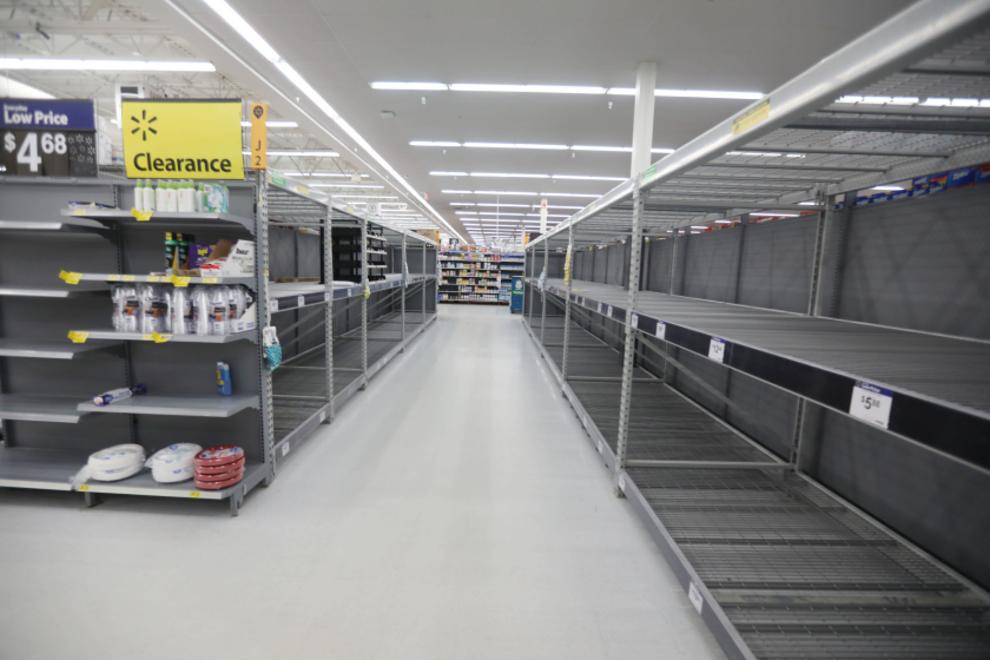 COVID-19 response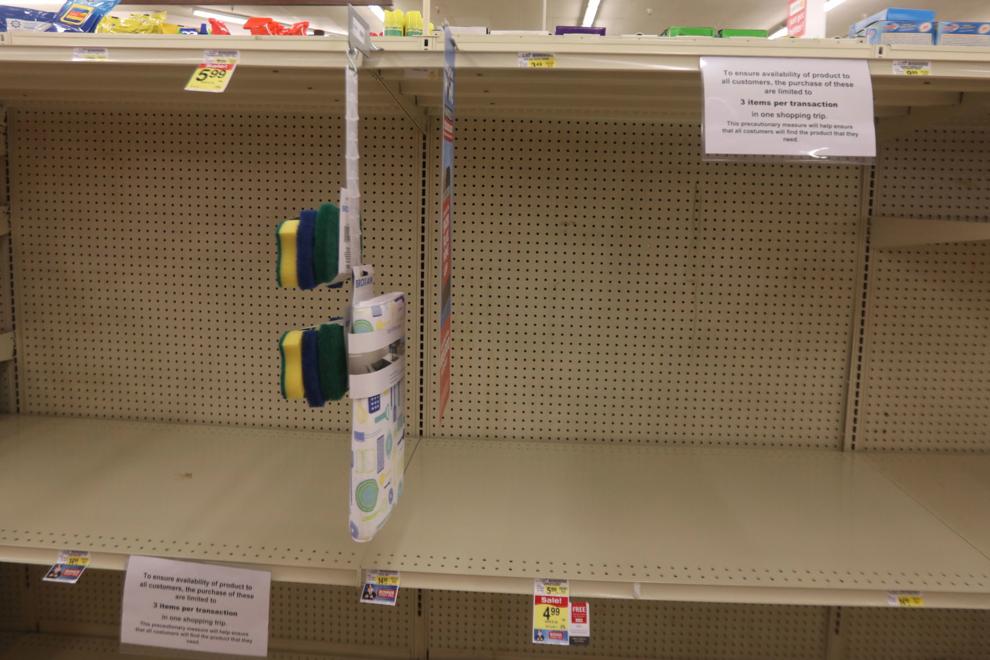 COVID-19 response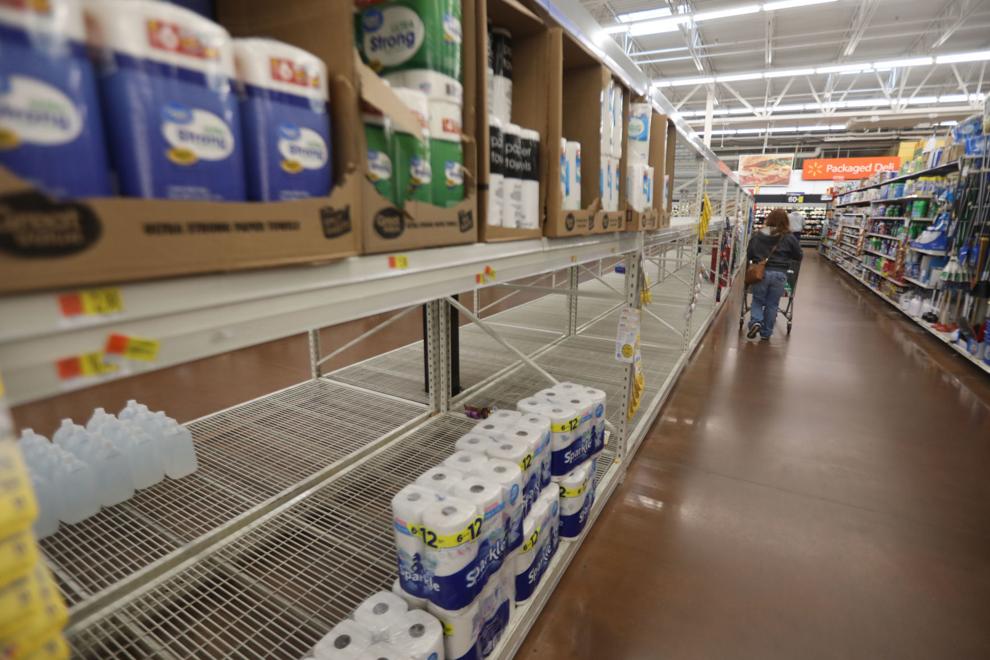 COVID-19 response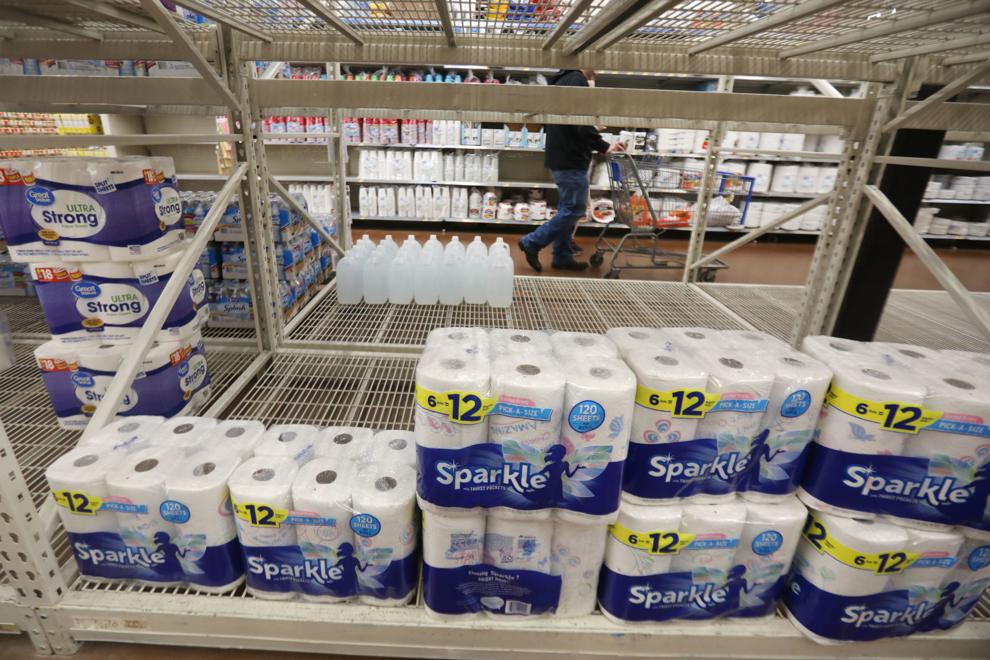 Respiratory Clinic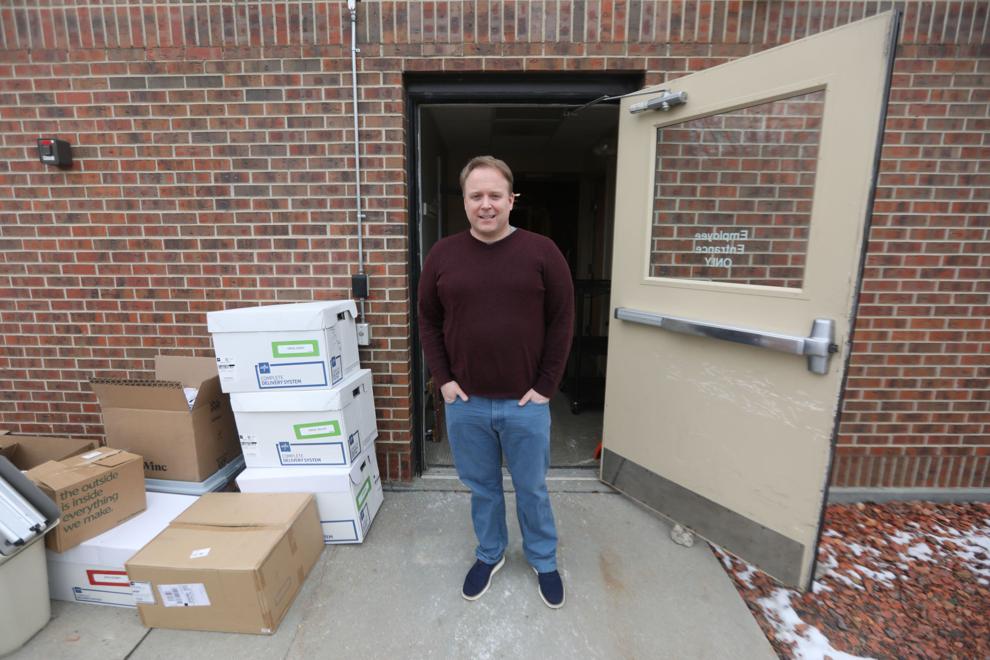 Respiratory clinic
Respiratory clinic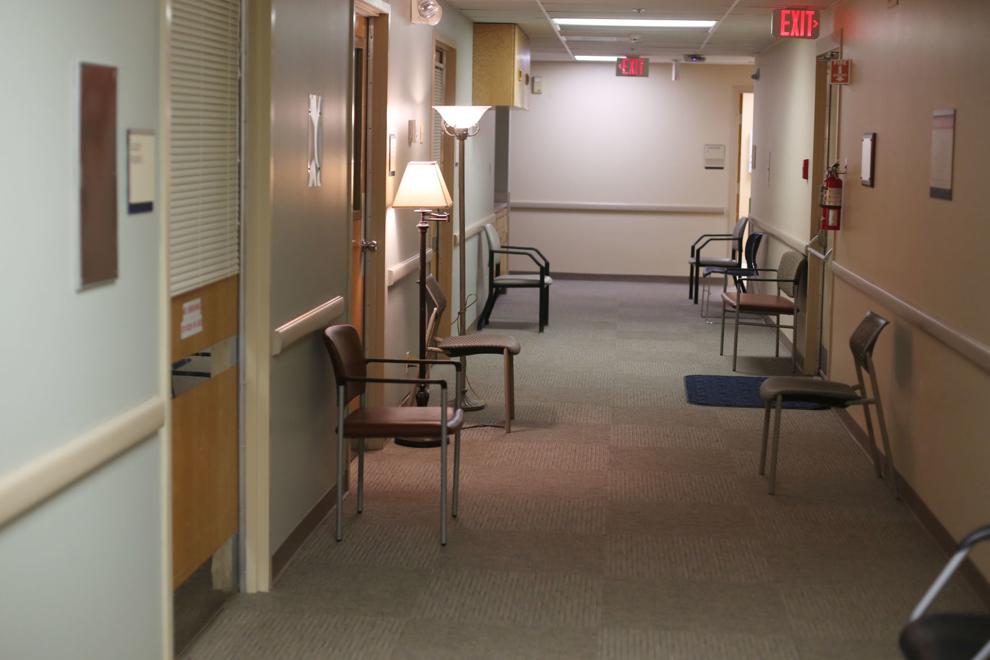 Meadow Wind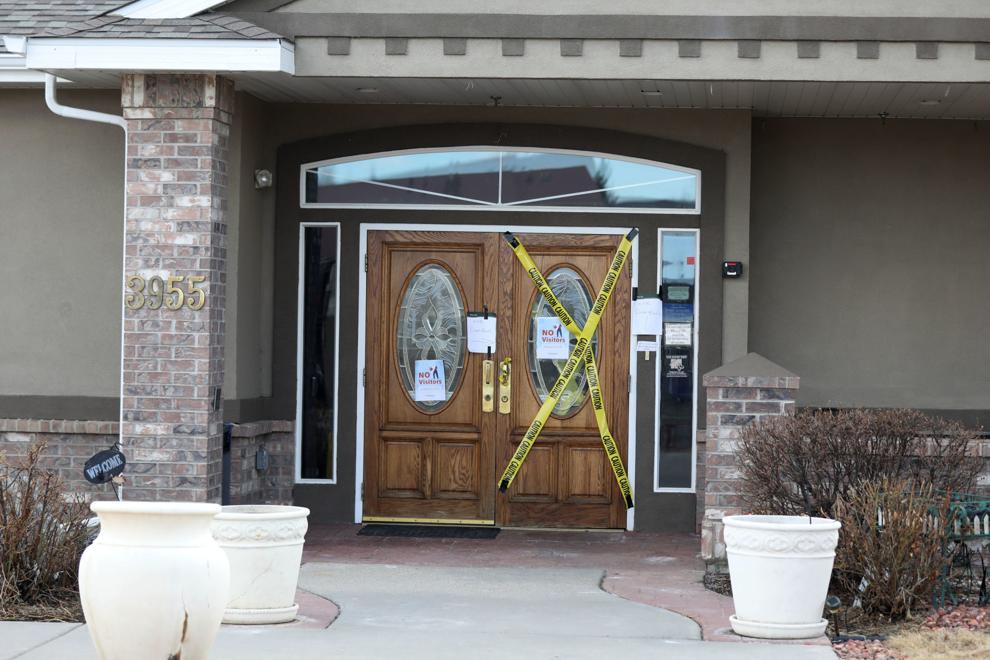 School Lunches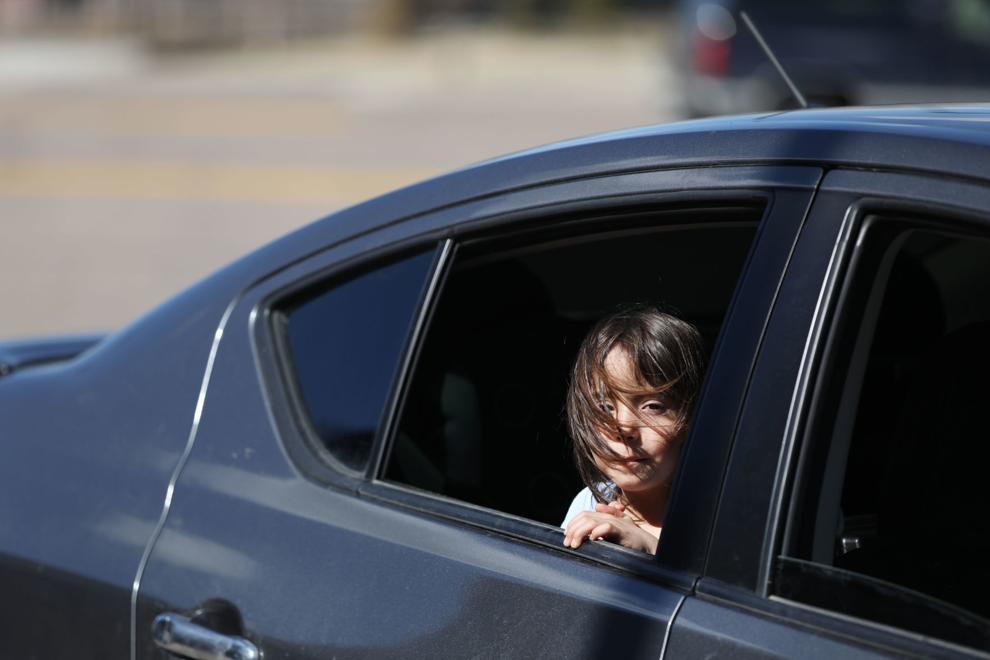 School Lunches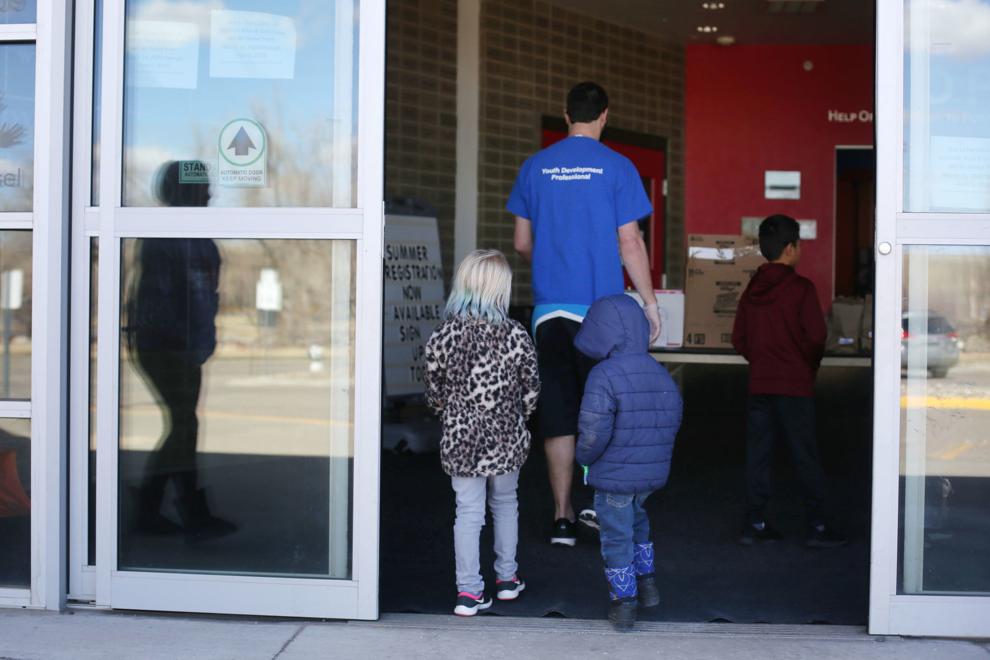 Downtown Casper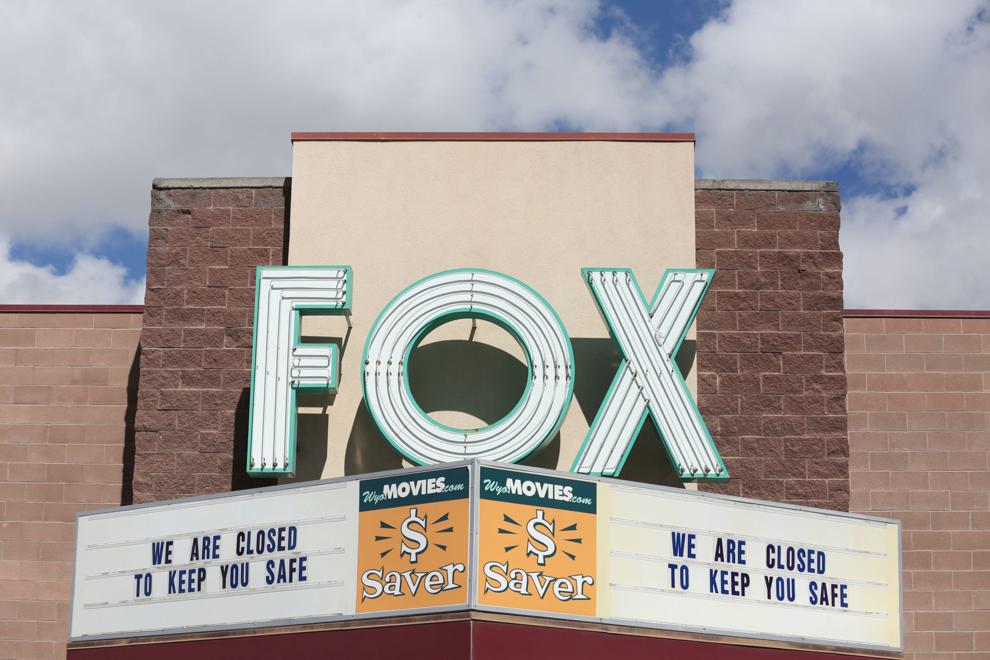 Main Street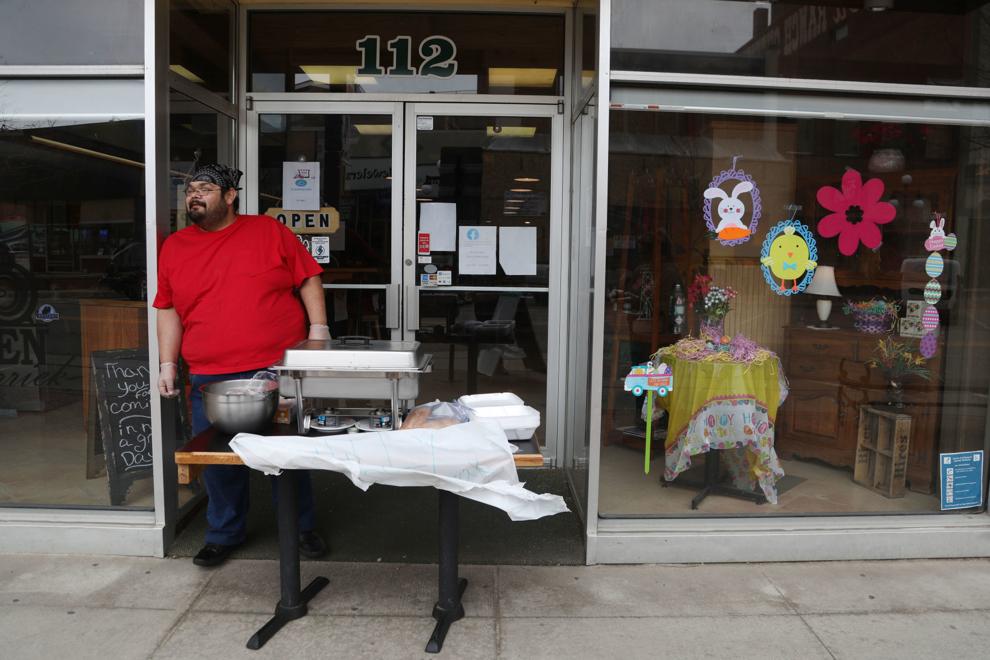 Mainstreet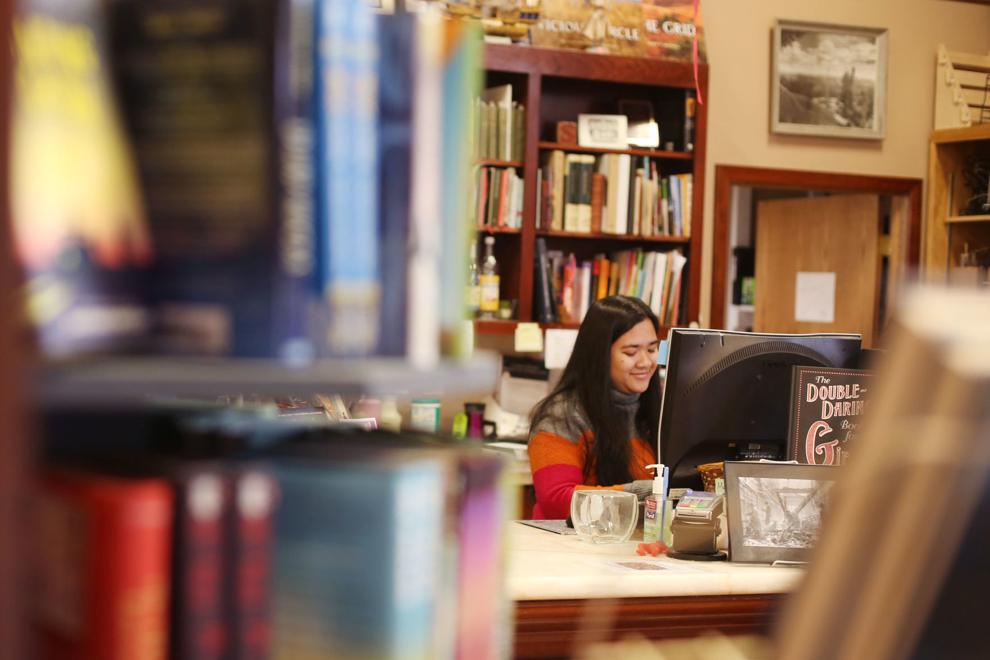 Mainstreet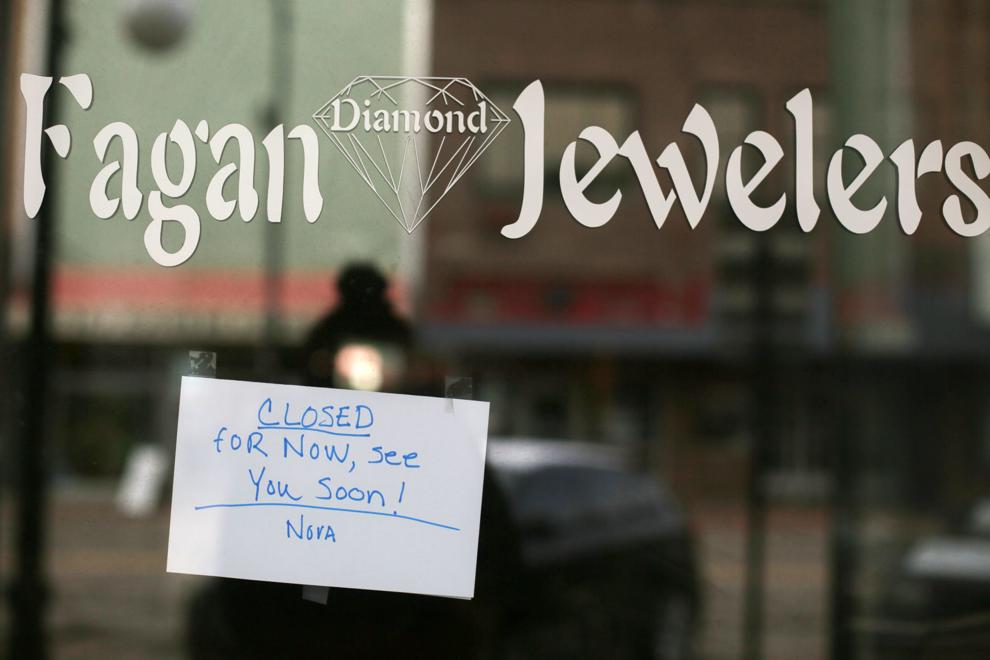 Mainstreet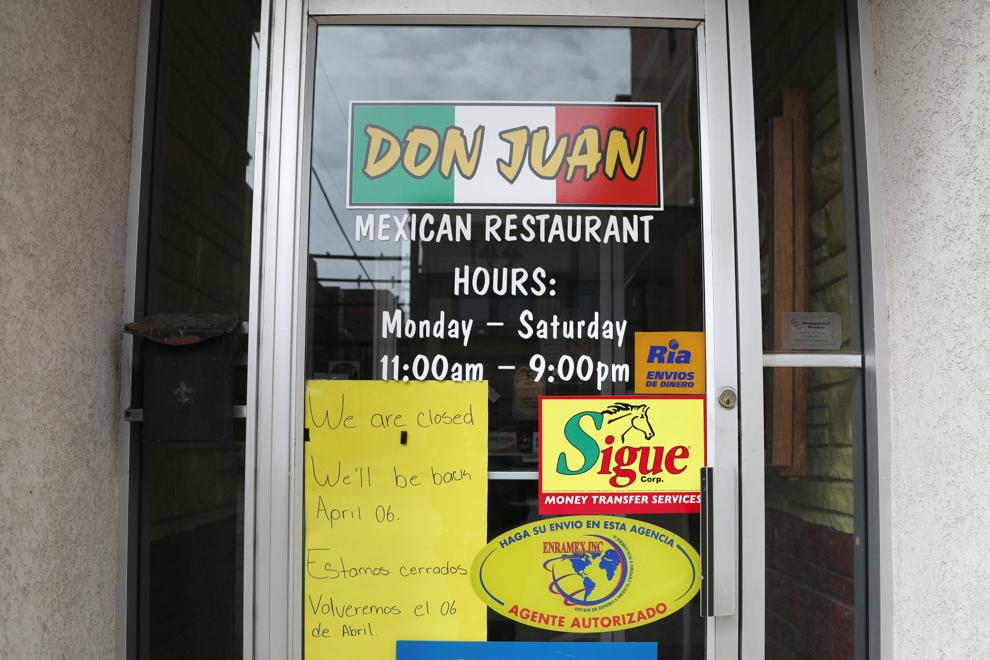 Hand Sewn Medical Mask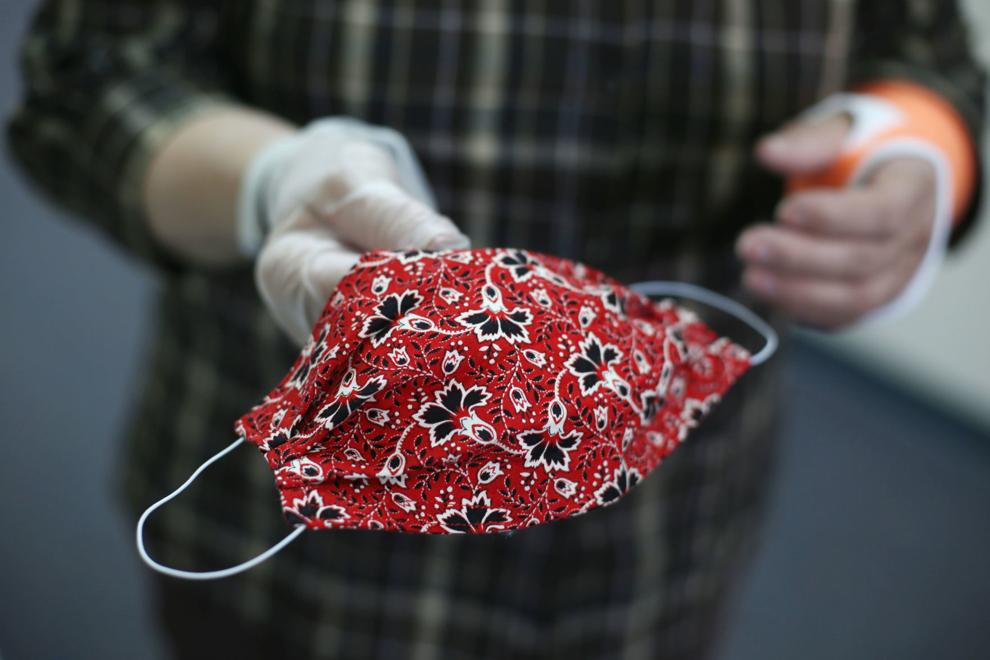 School Lunches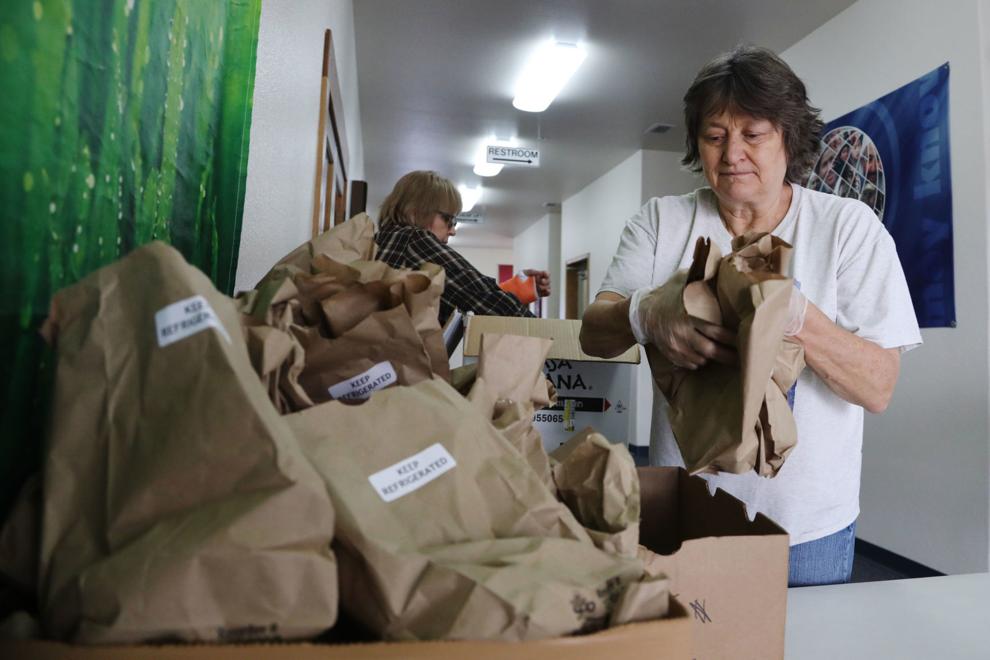 School Lunches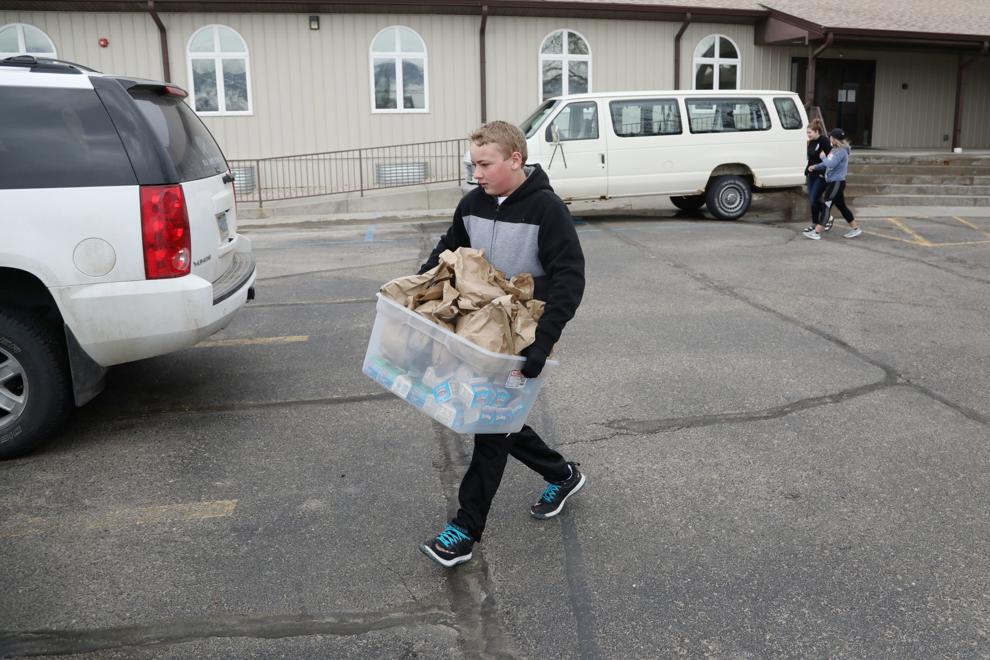 Medical Masks
Medical Masks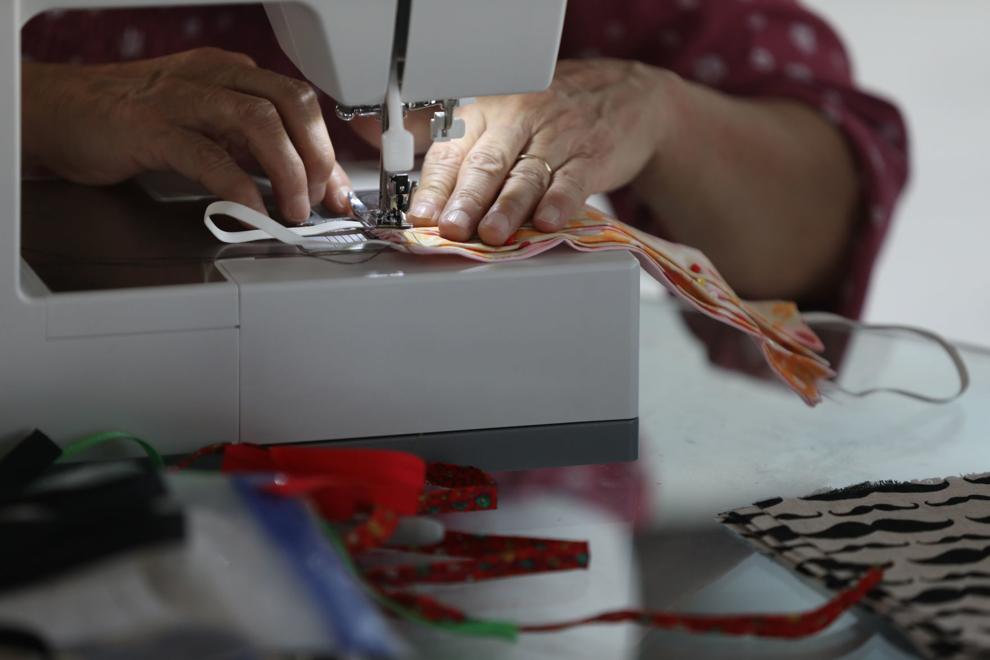 Medical Masks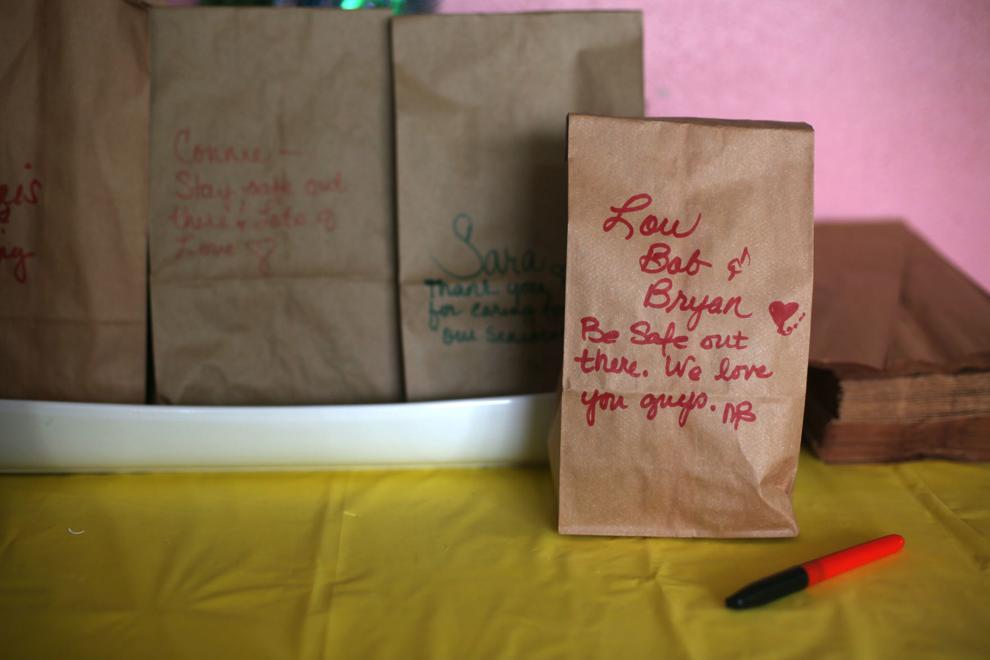 Spread Kindness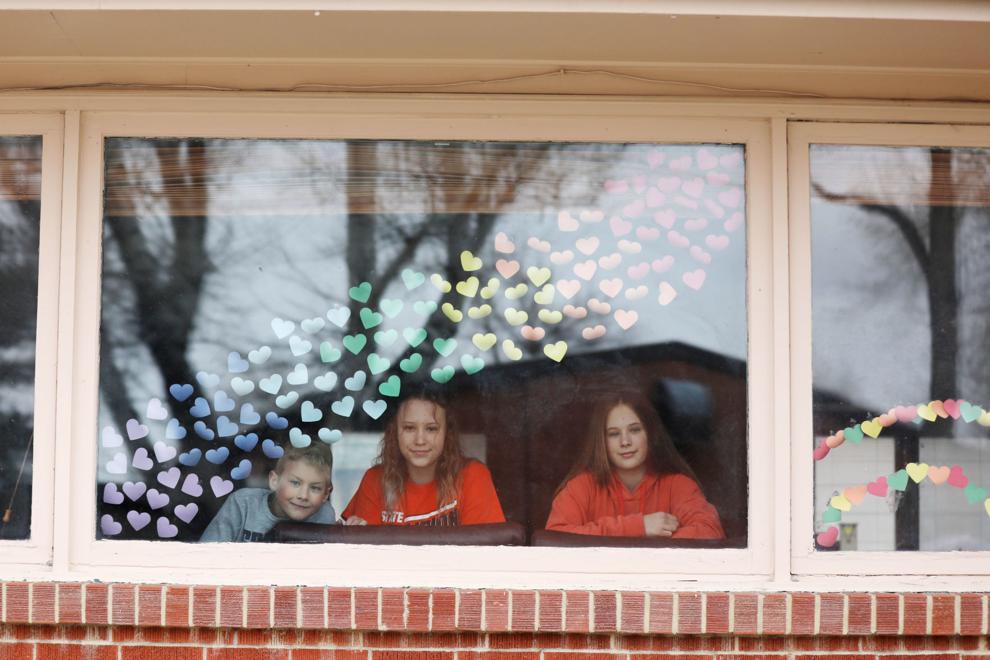 Mental health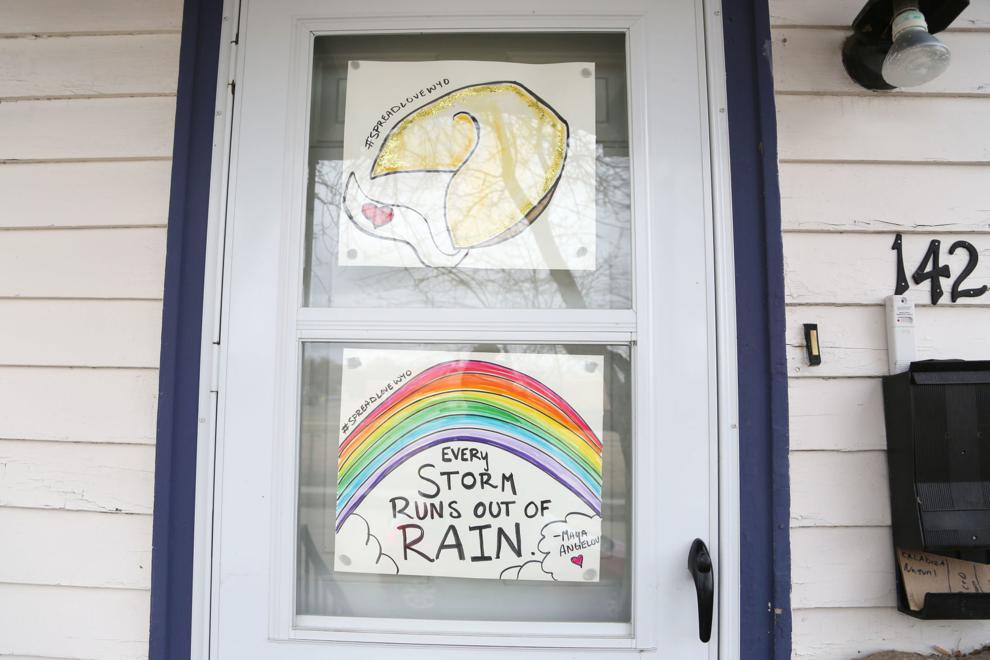 Spread Kindness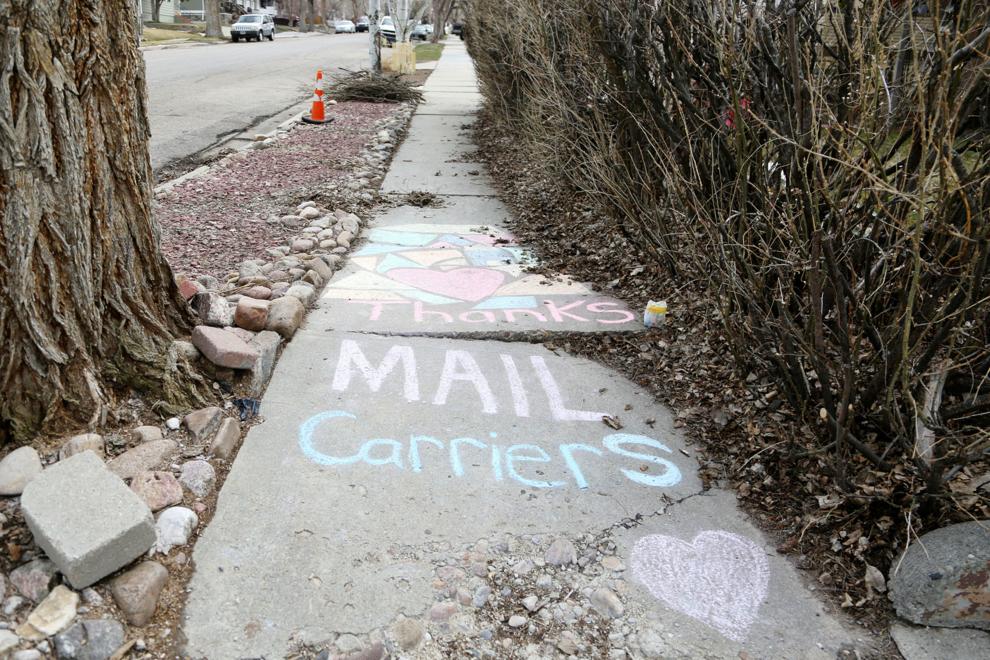 WMC hand sewn gowns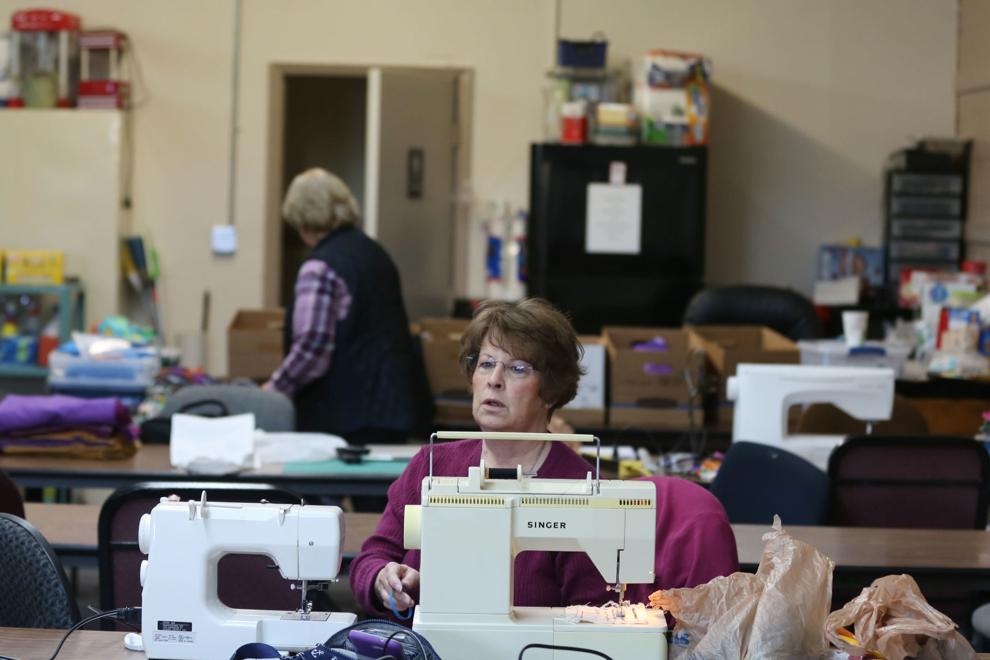 WMC hand sewn gowns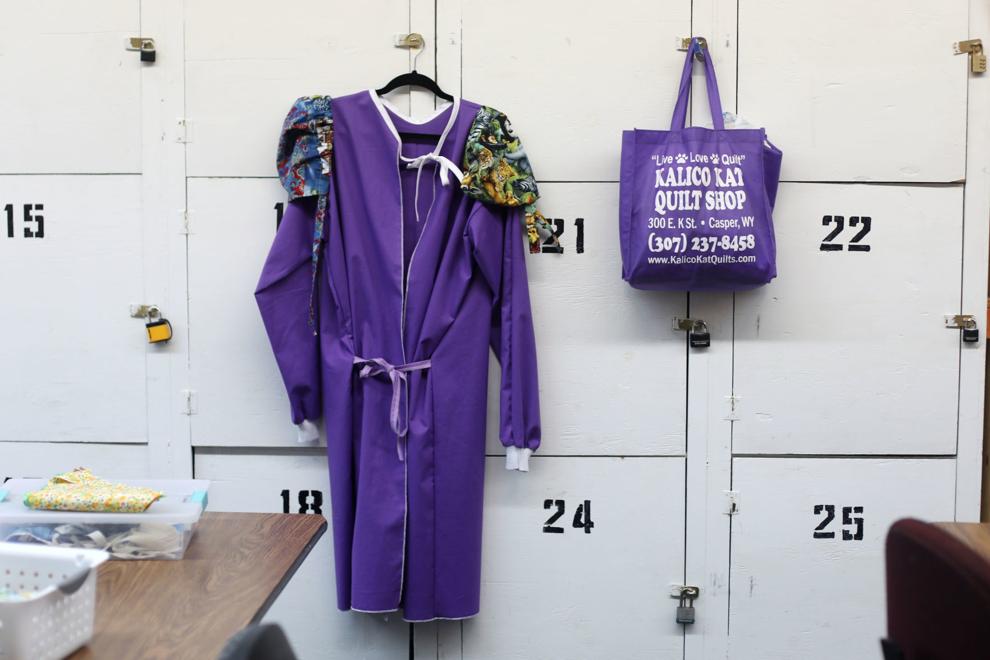 Drive in Church Service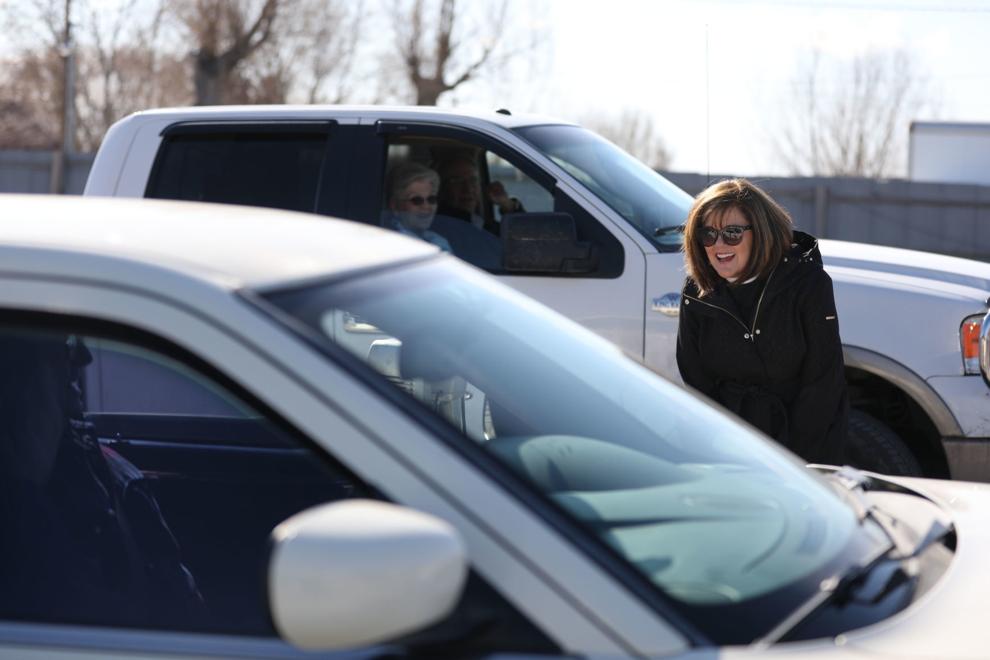 Drive in Church Service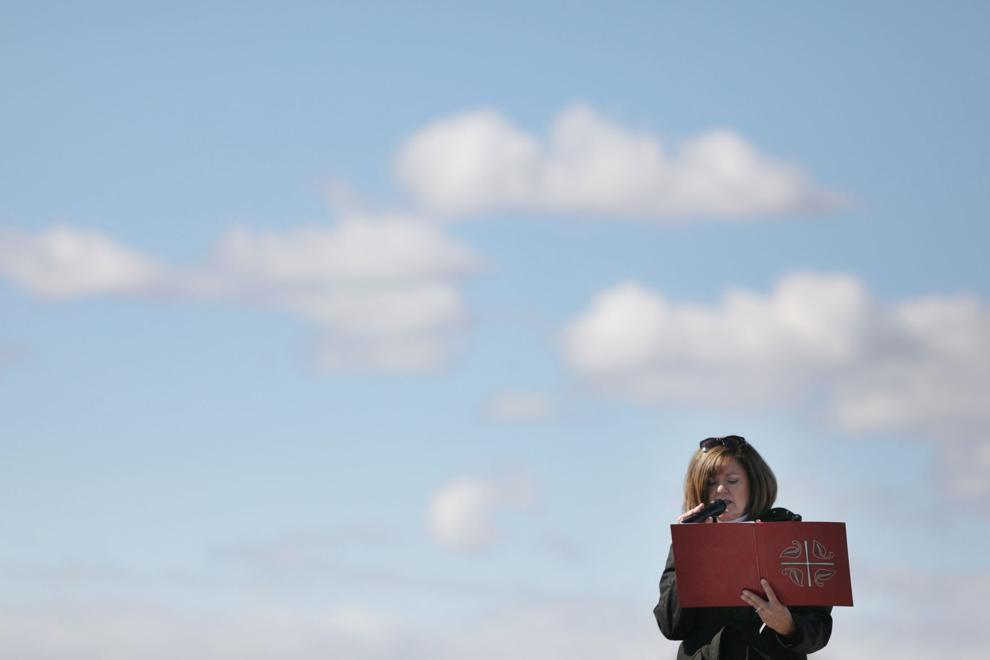 Drive in Church Service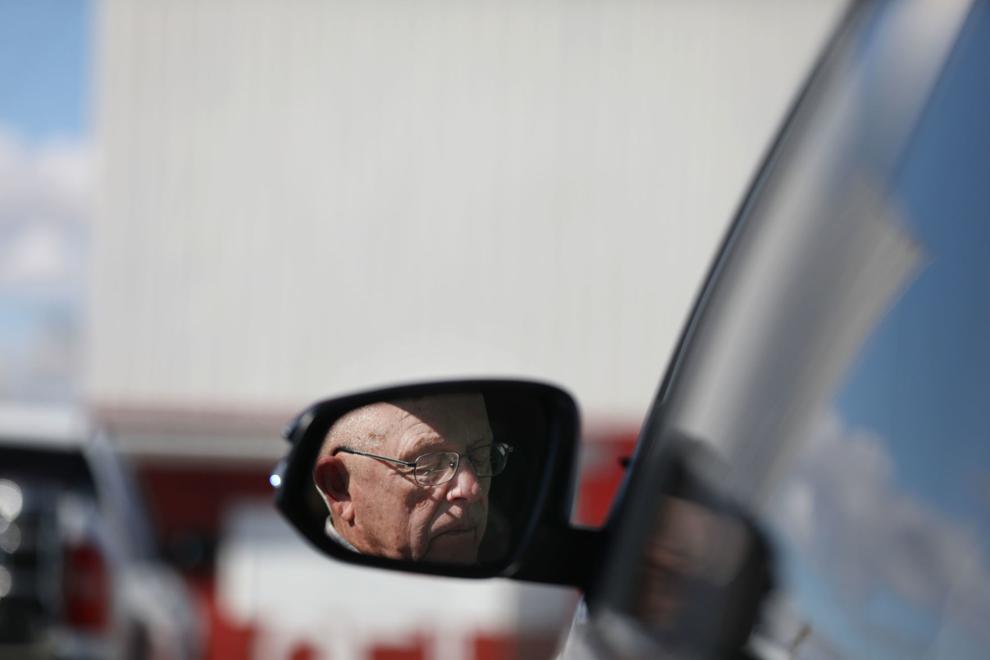 Urgent Care Clinic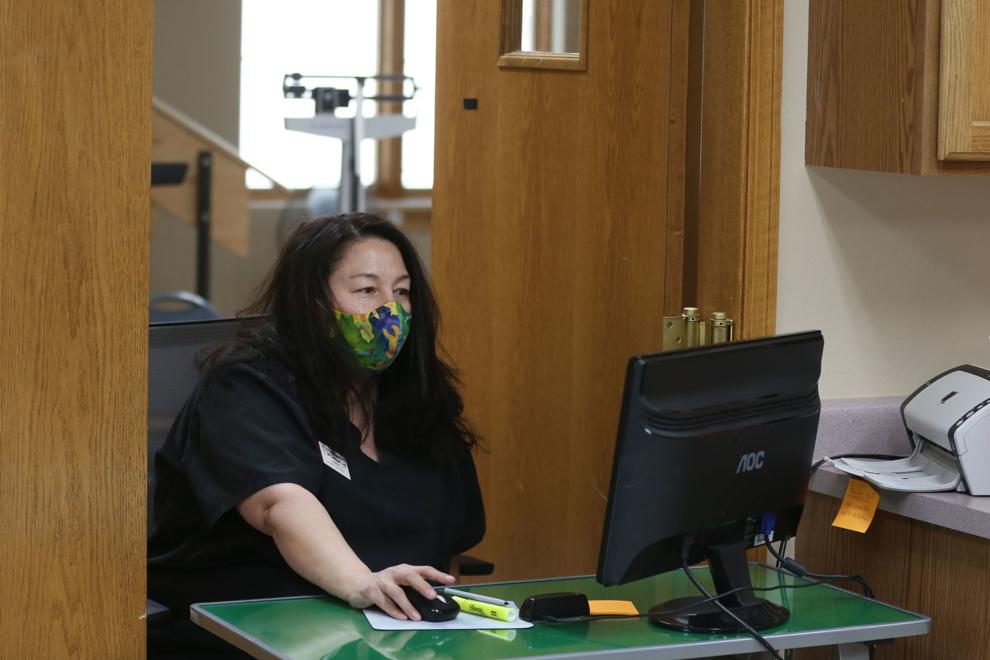 Urgent Care Clinic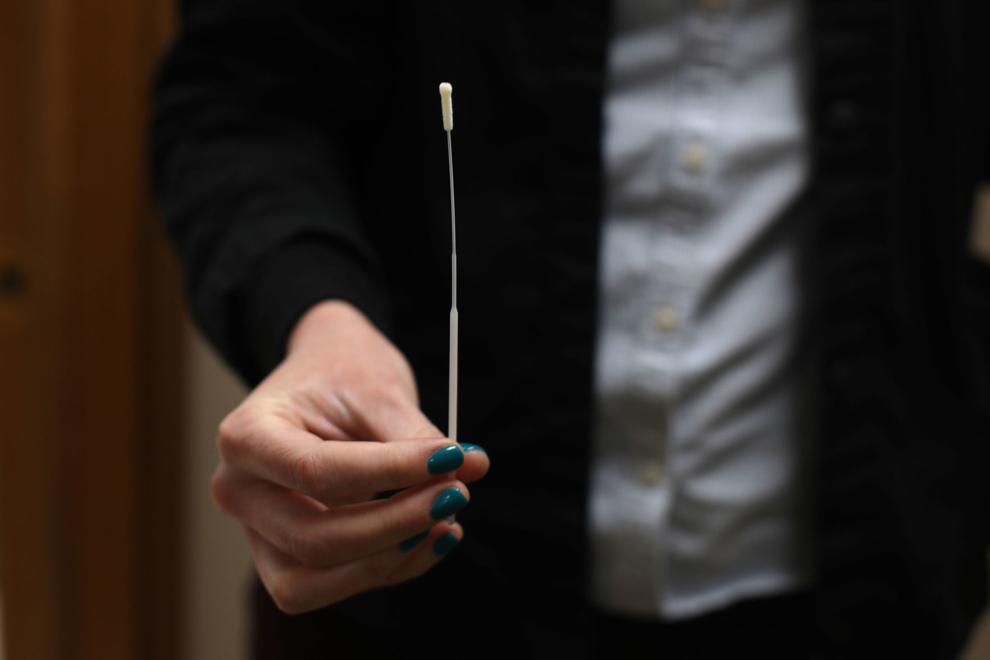 Joshua's Cleaning Wipes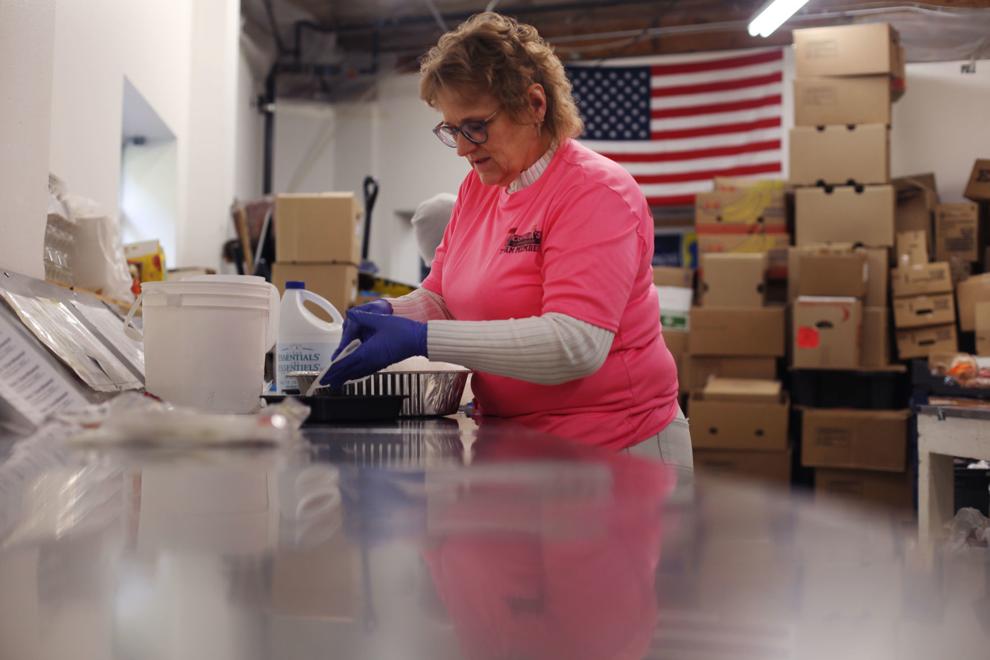 Joshua's Cleaning Wipes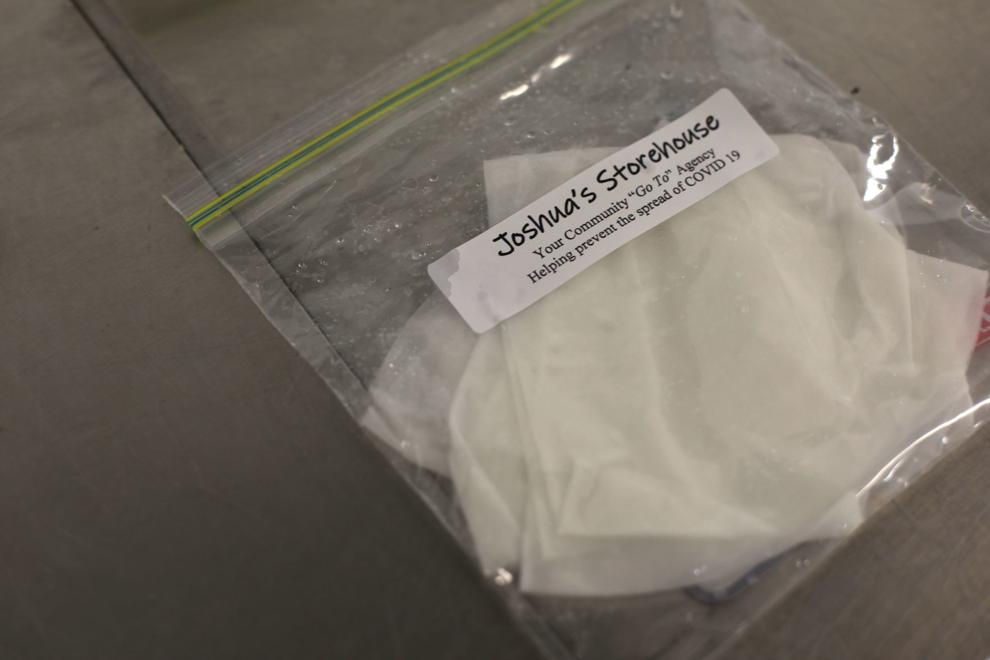 Shelter in place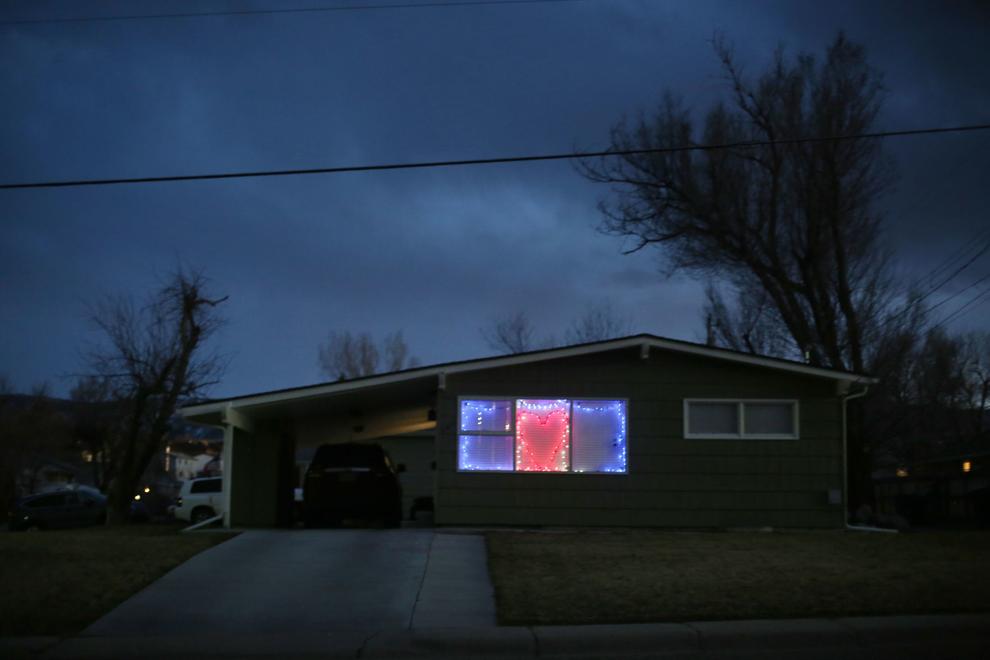 Walmart social distancing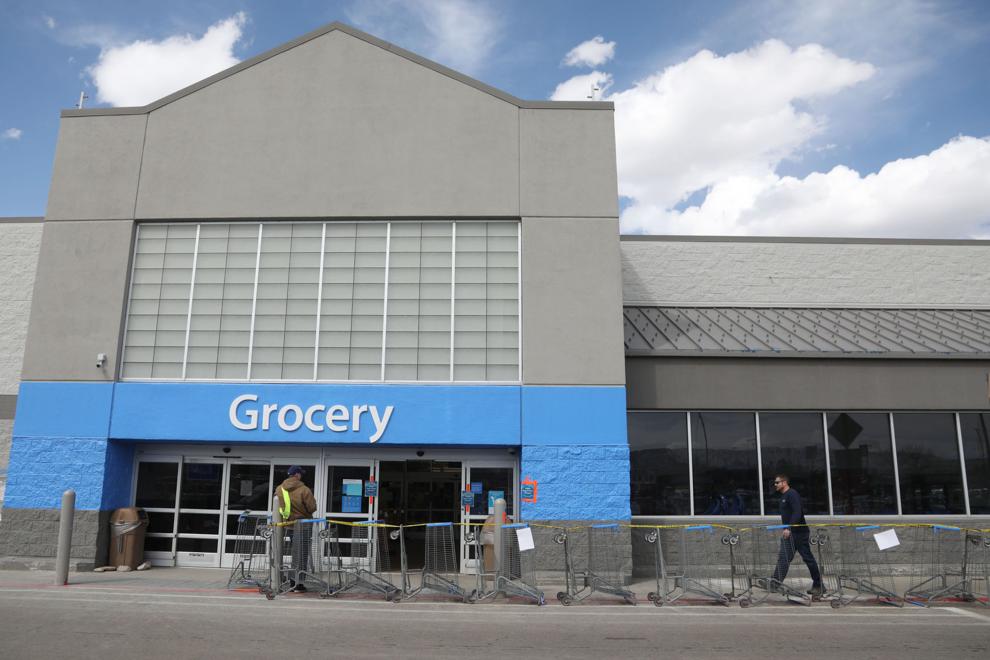 Walmart social distancing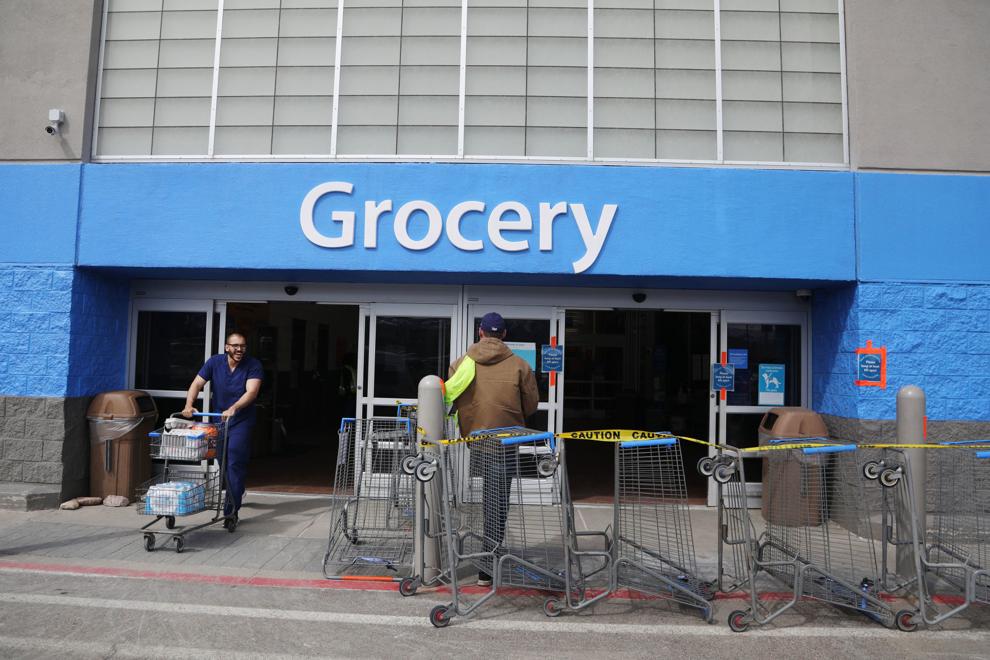 Outdoor recreation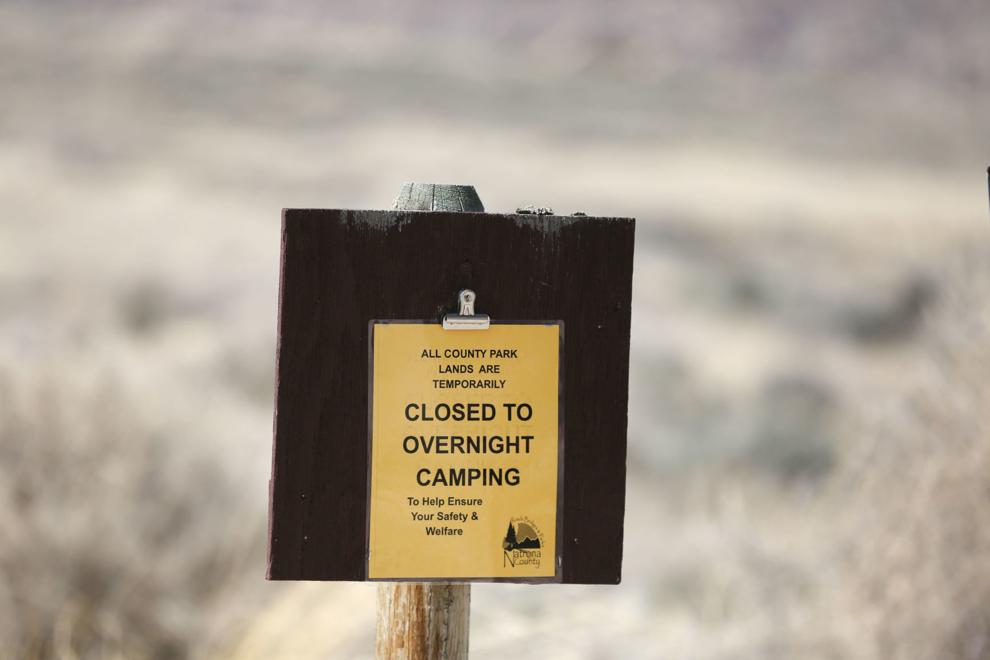 Outdoor Recreation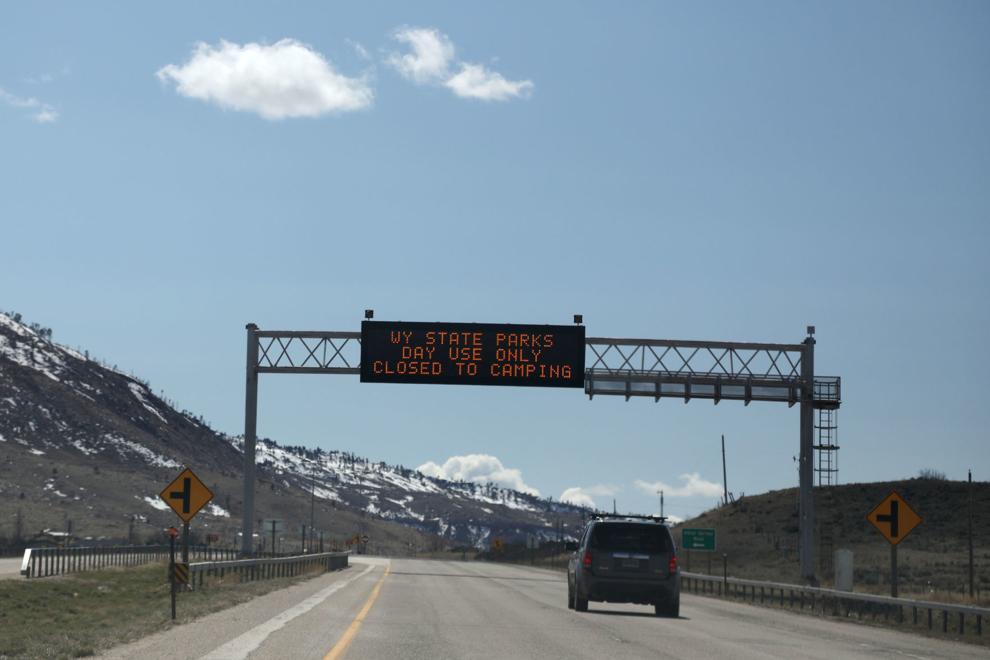 Protest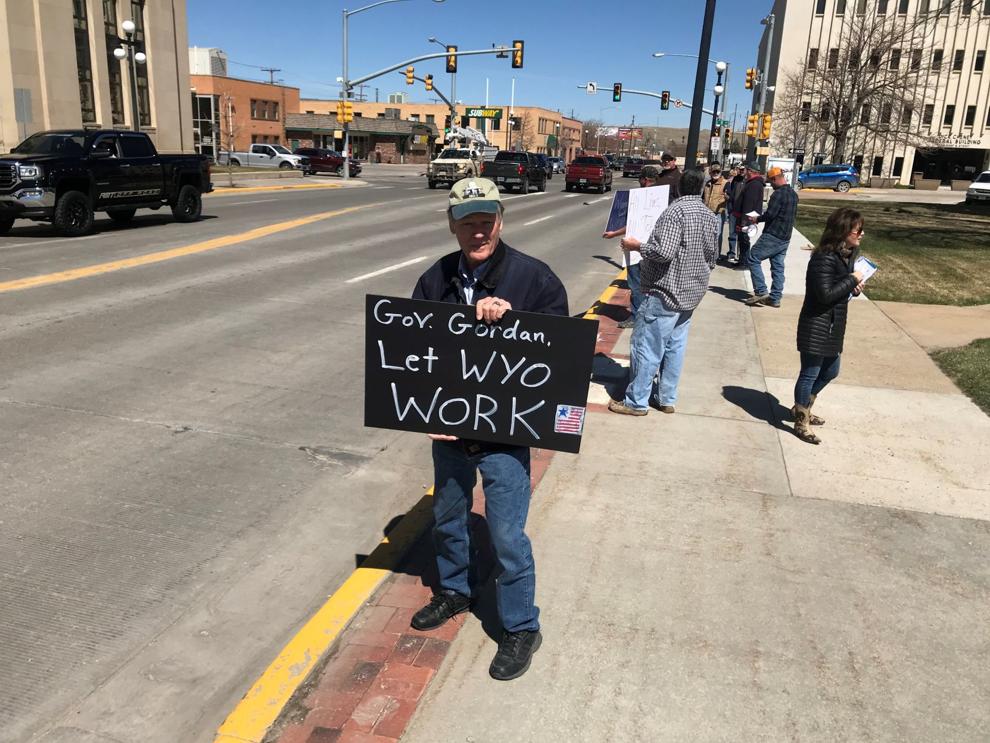 Liberty Protest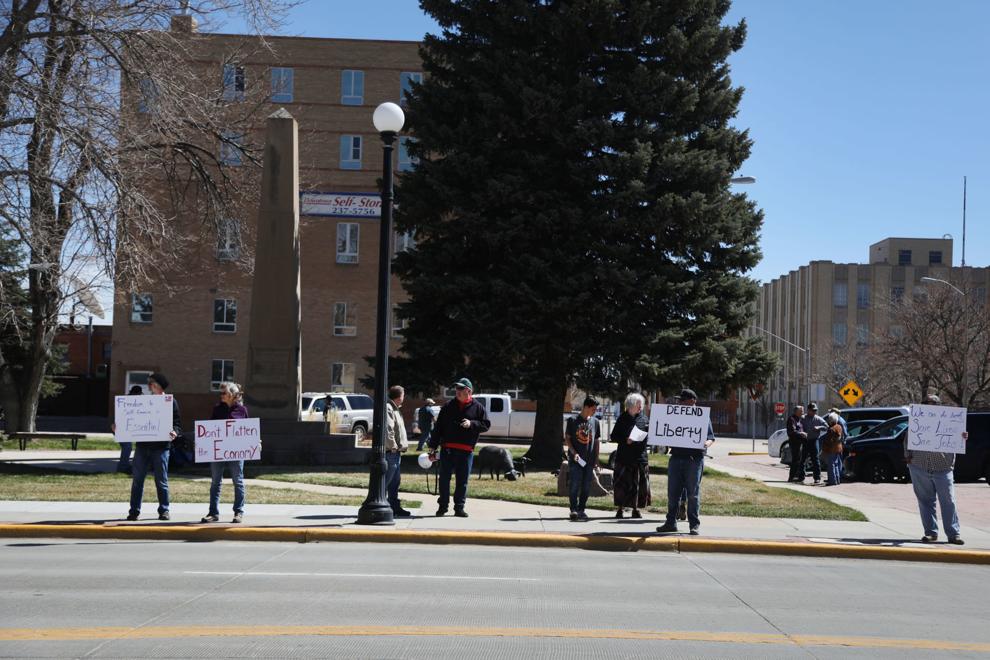 Liberty Protest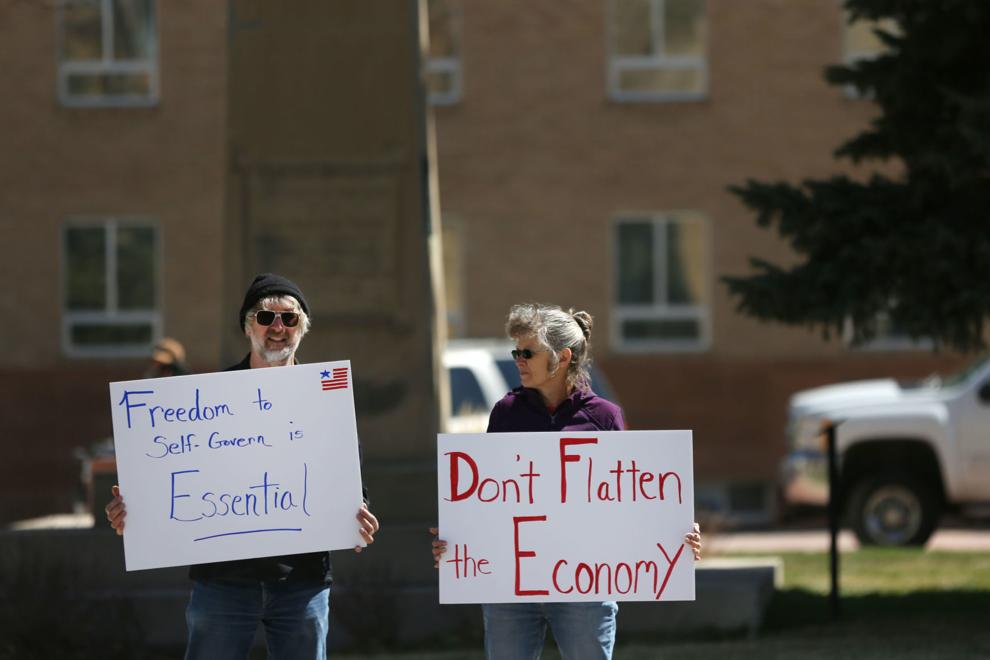 Makeshift mask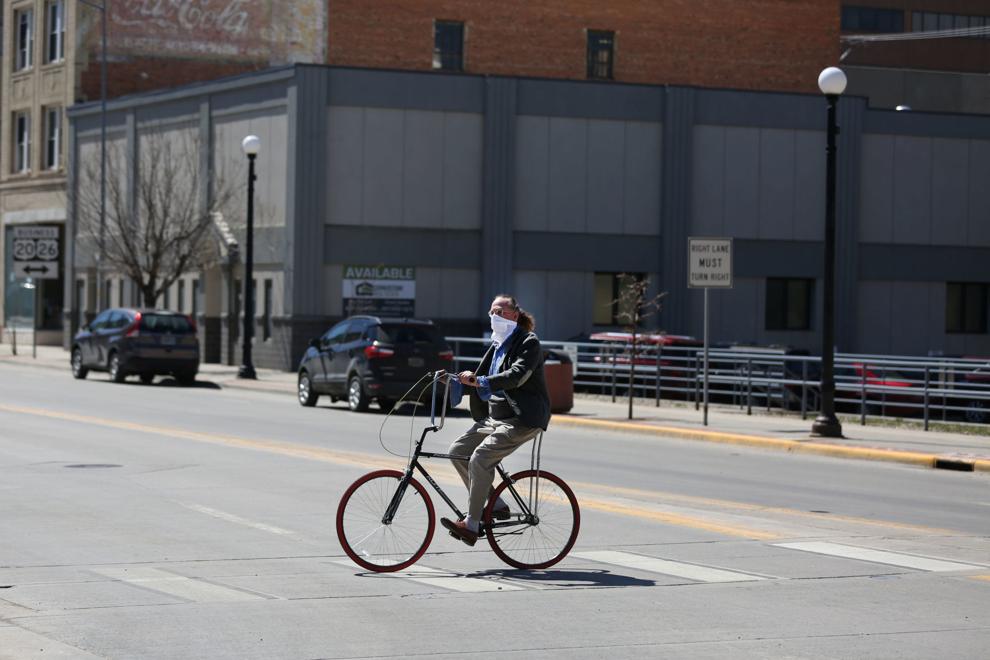 Feed the Frontlines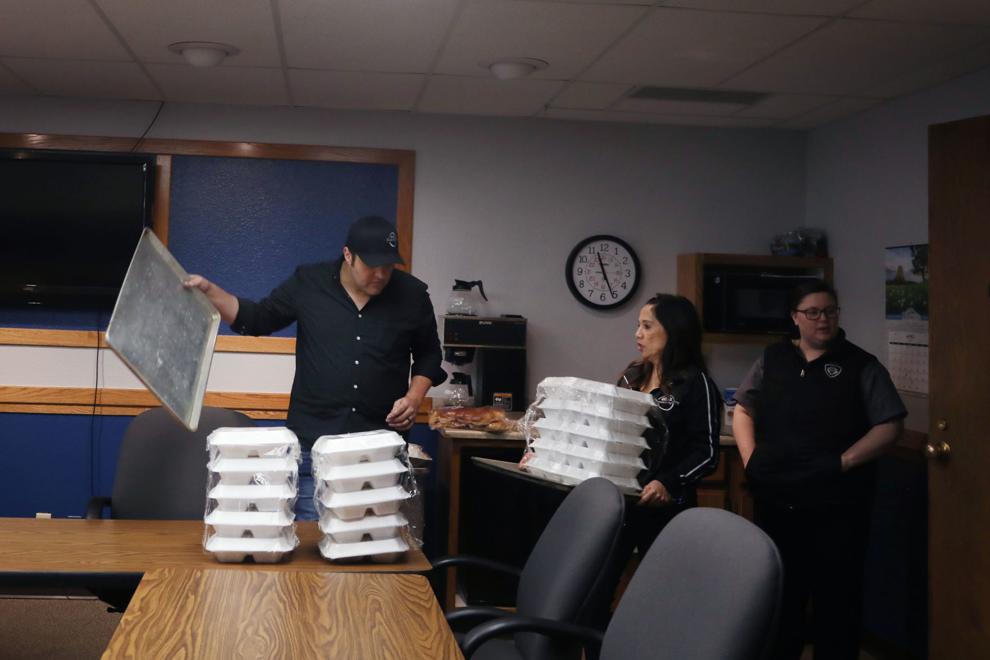 Artists at Home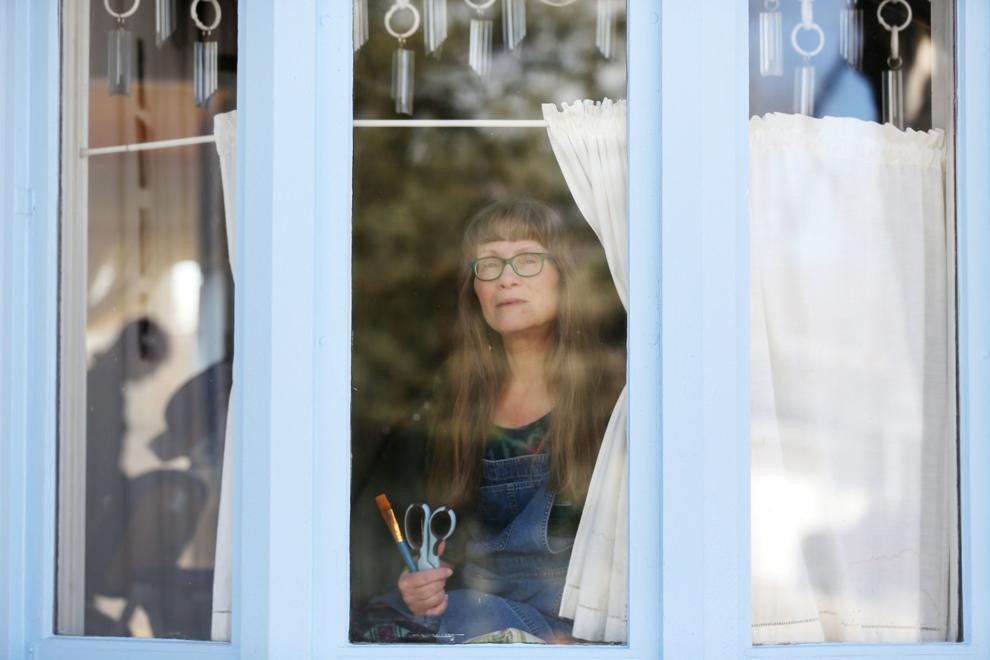 Artists at Home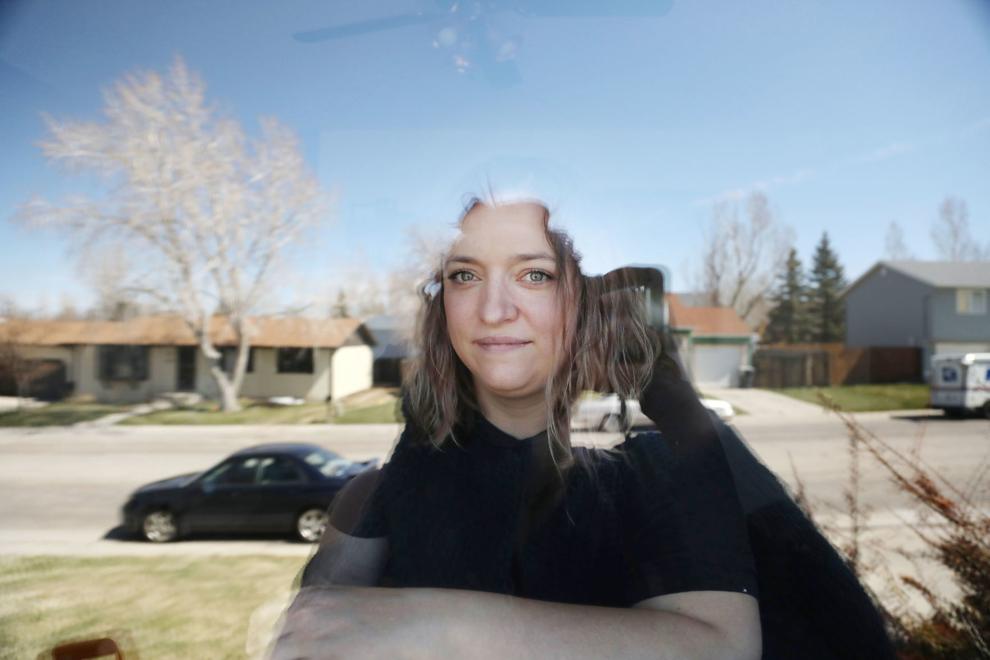 Easter Dinner Hand Out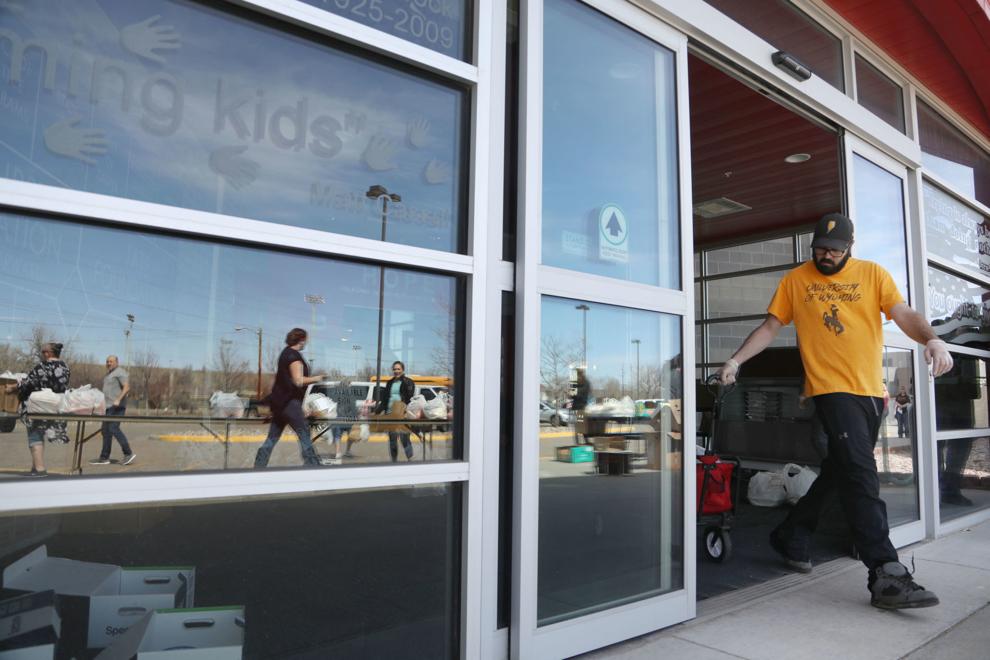 Easter Dinner Hand Out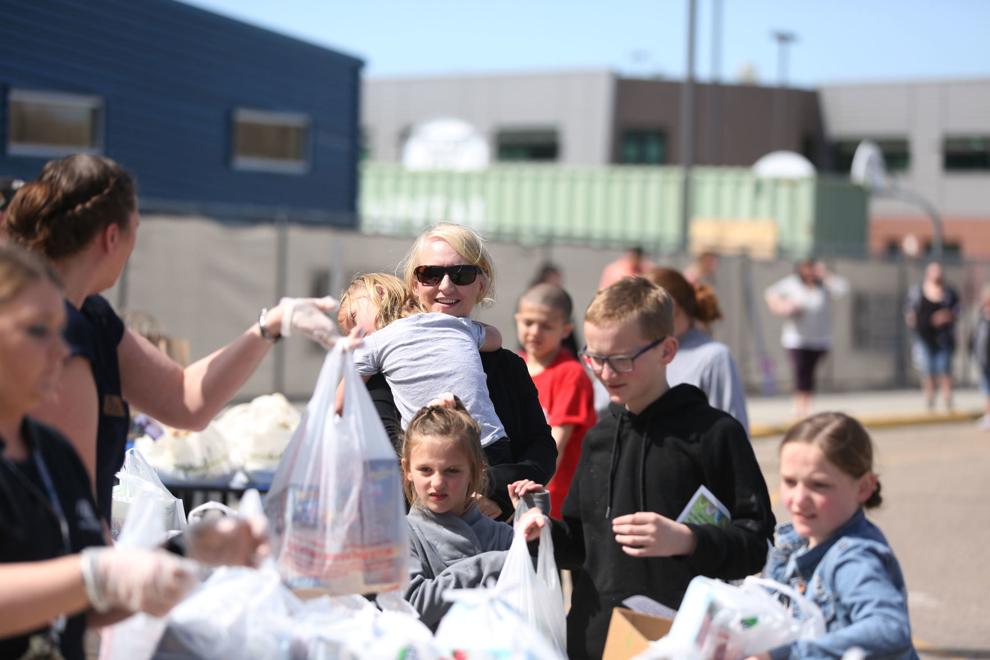 Stand Alone Lunch Bunch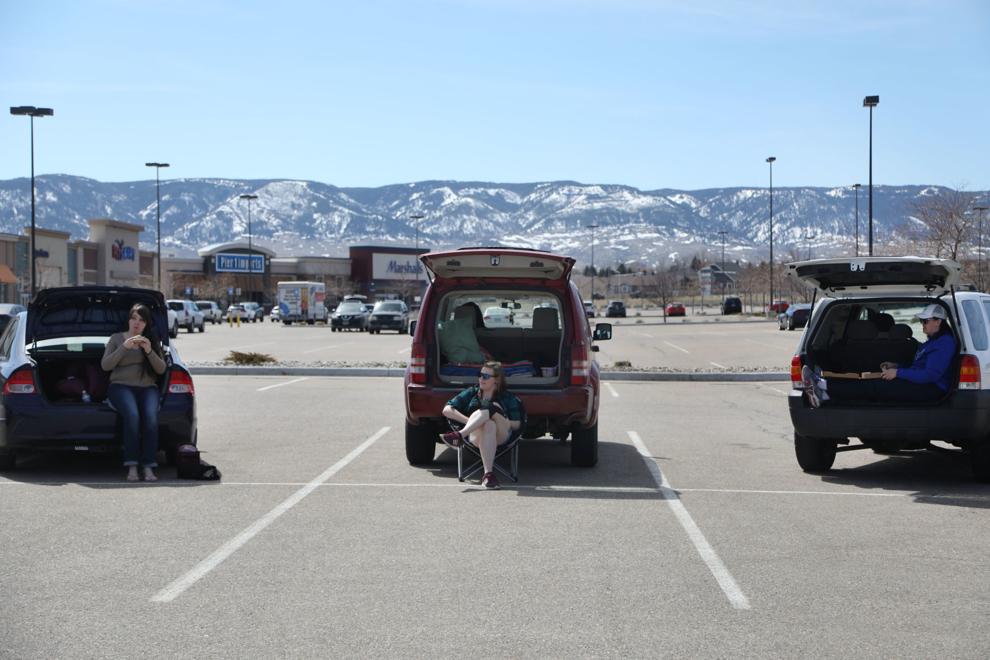 WMC Signs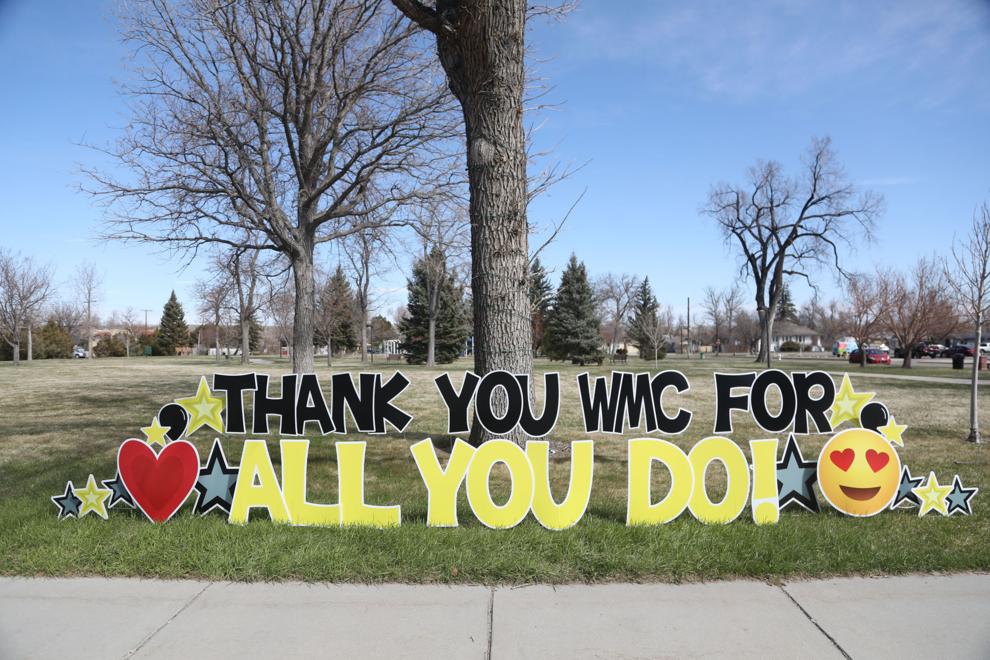 City Ordinance Protest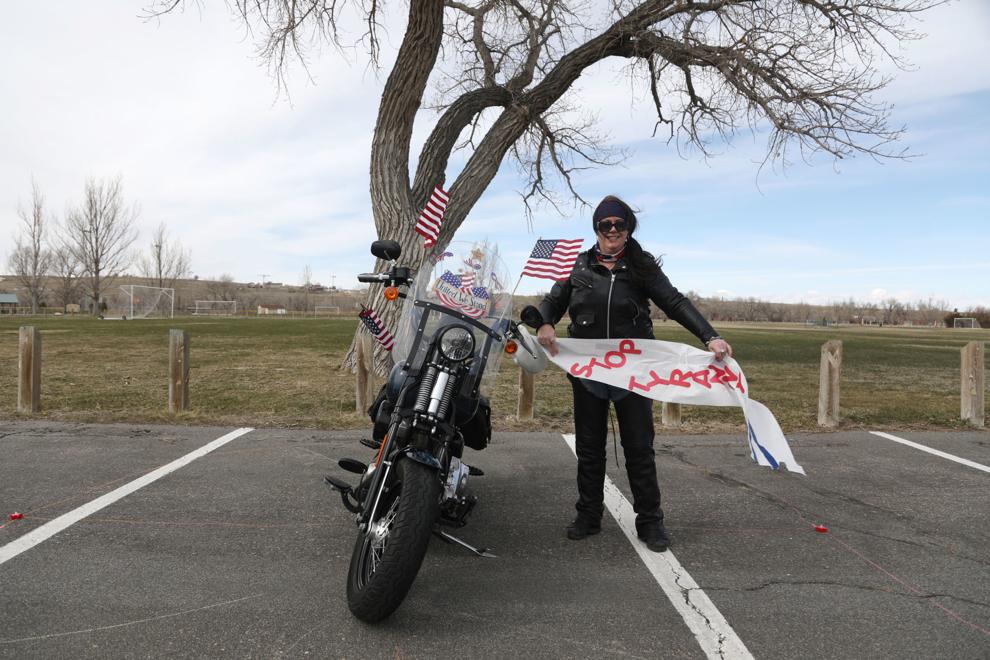 City Ordinance Protest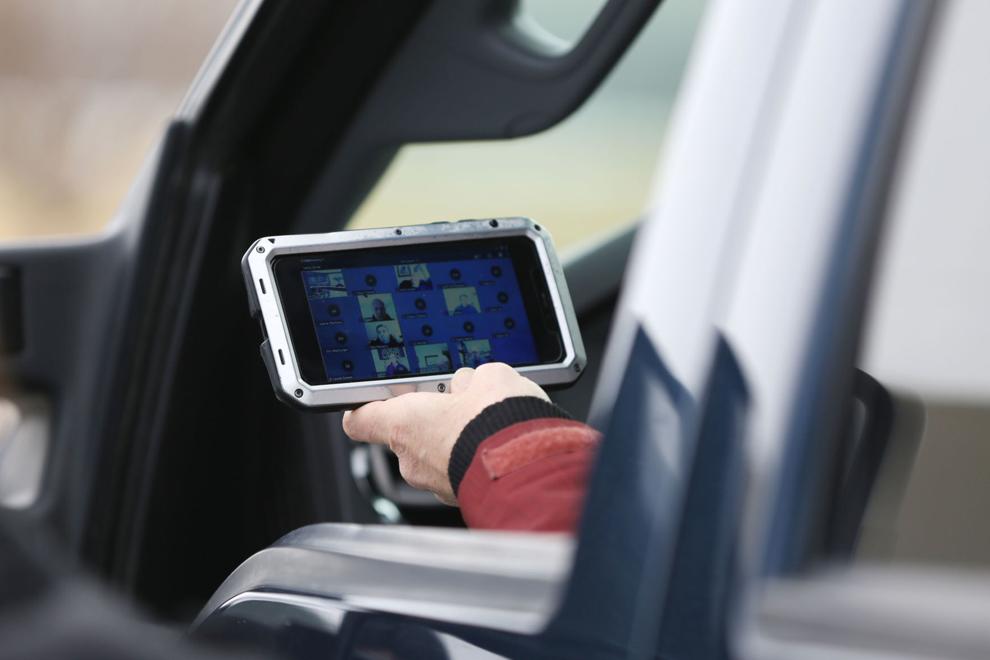 Dance Teacher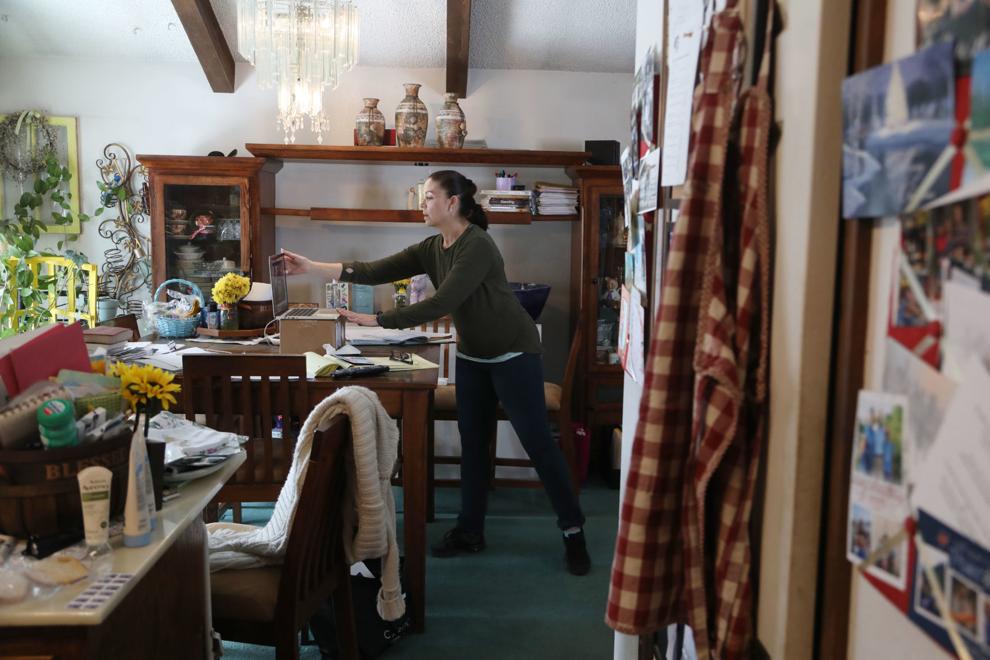 Howl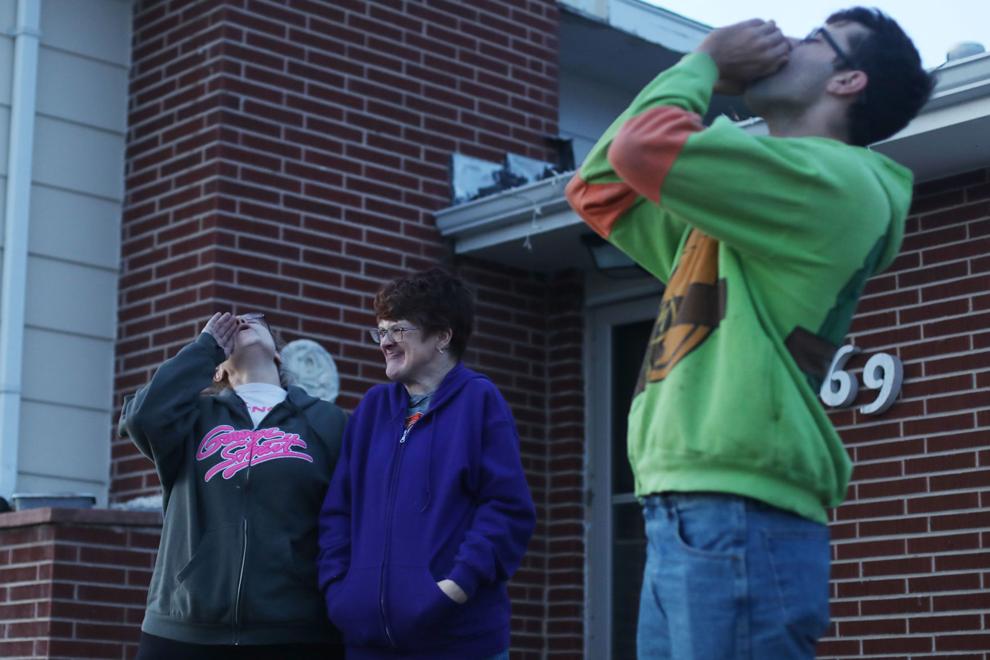 Grant Street Grocery
COVID Clinic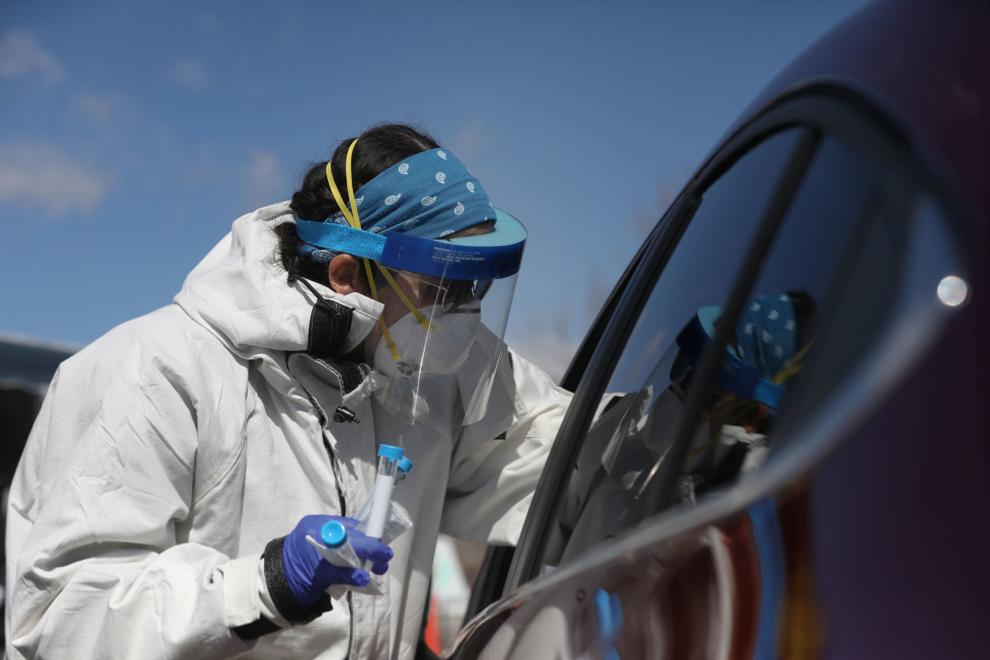 COVID Clinic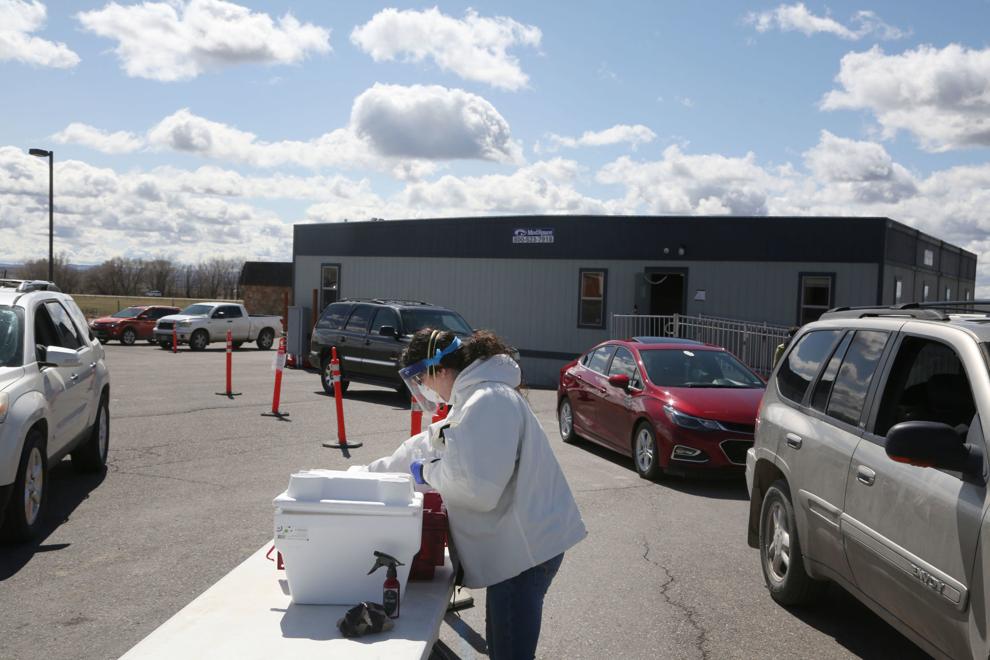 COVID Clinic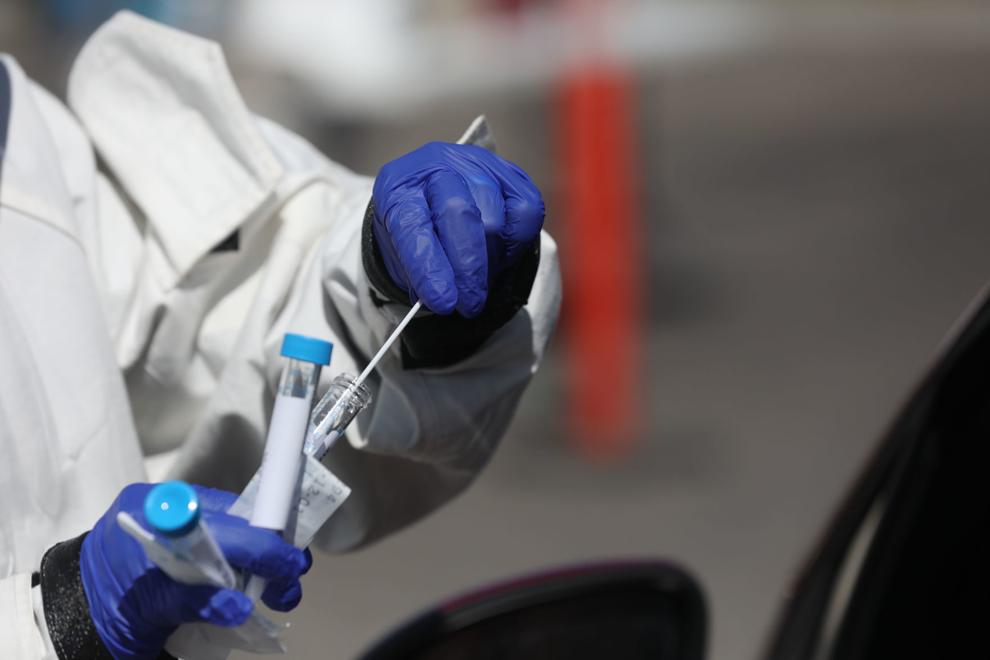 COVID Clinic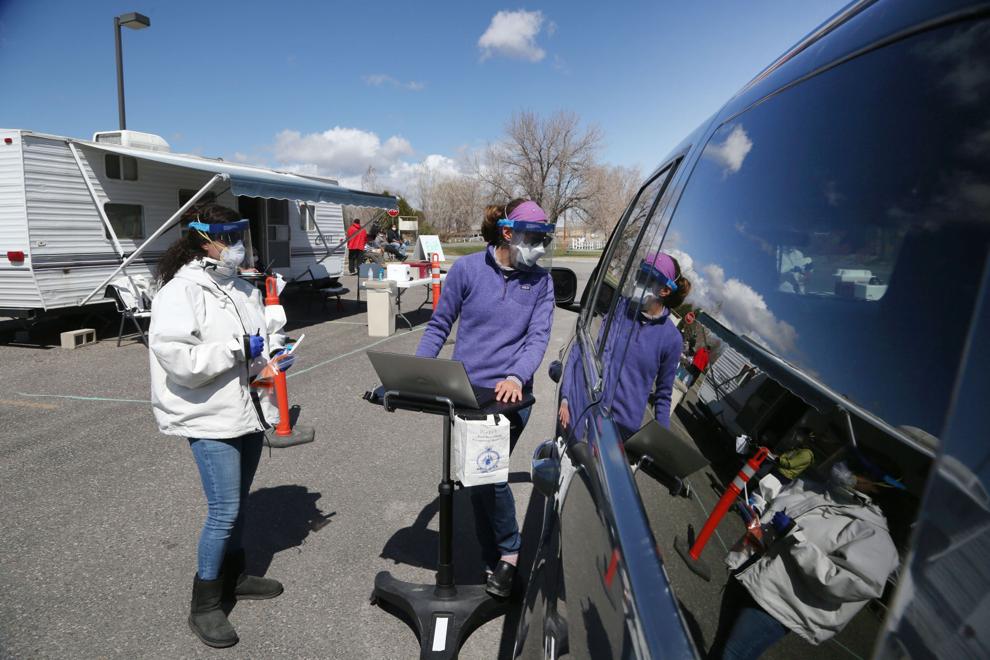 COVID Clinic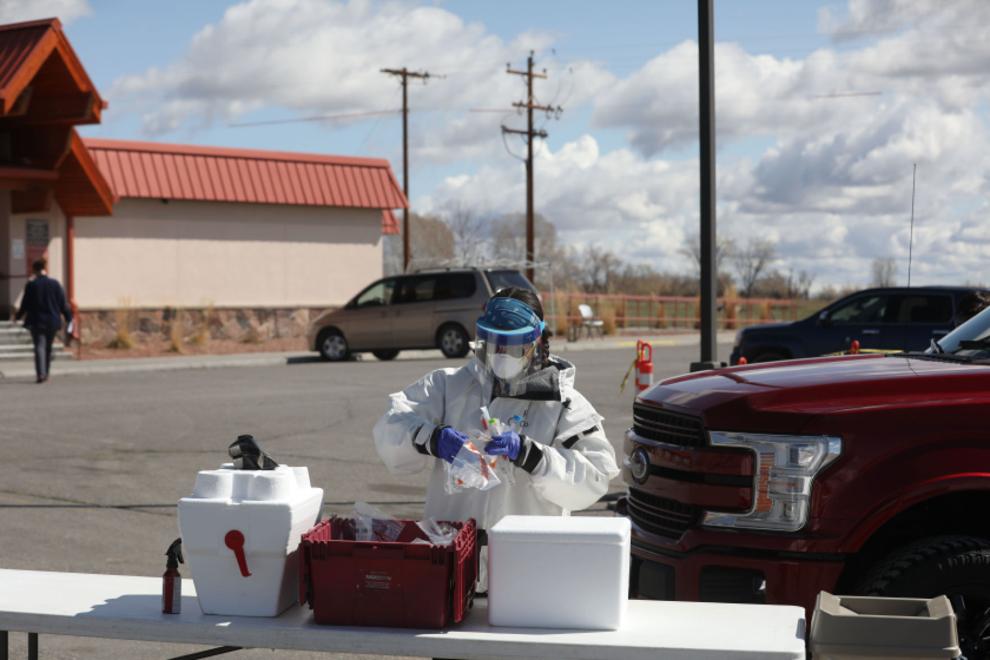 COVID Clinic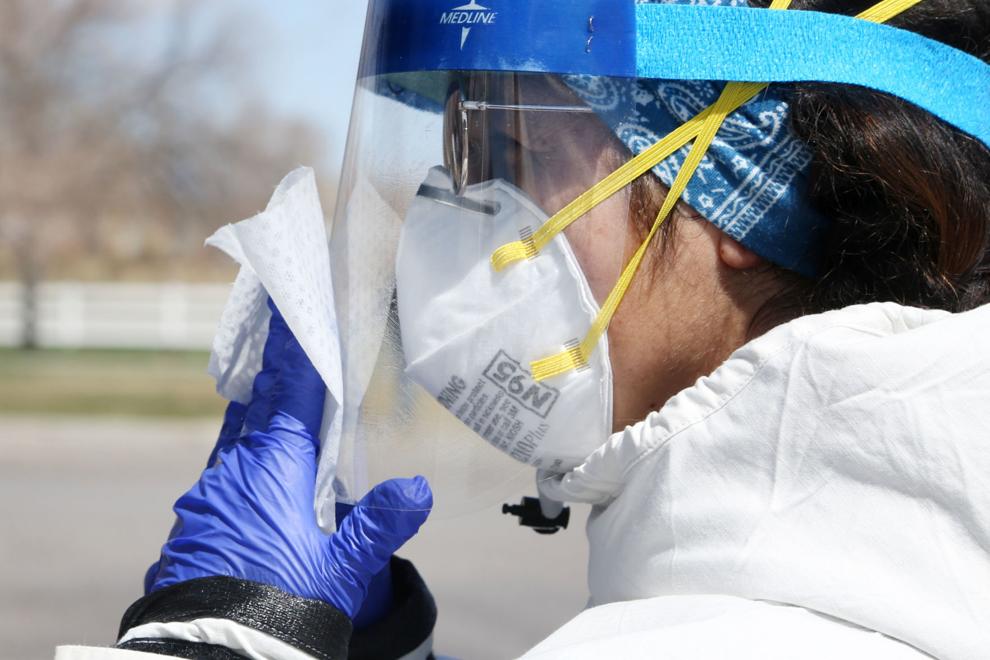 COVID Clinic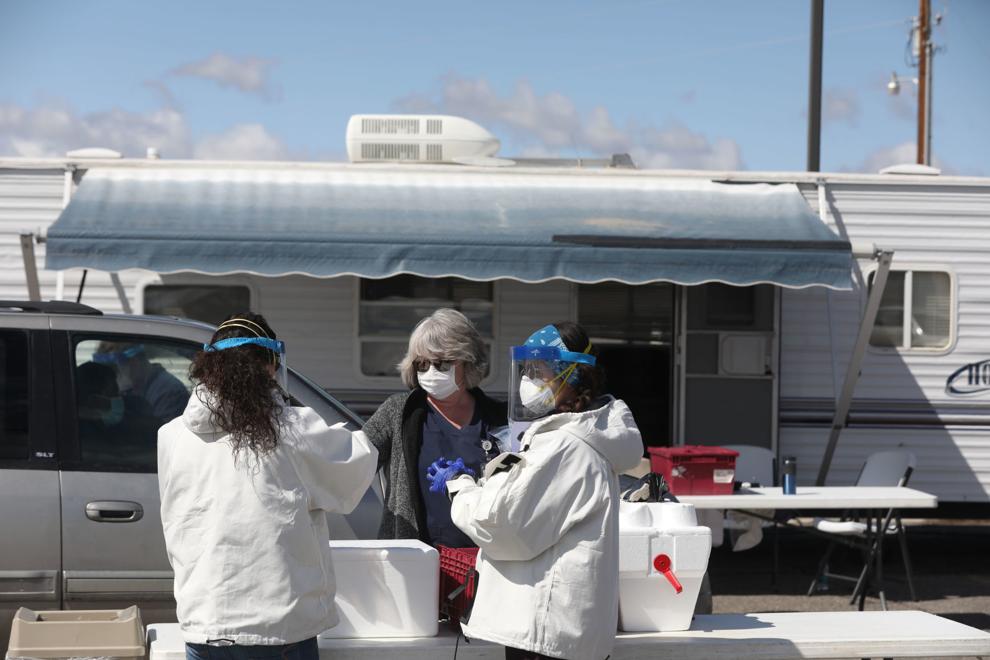 Businesses Reopen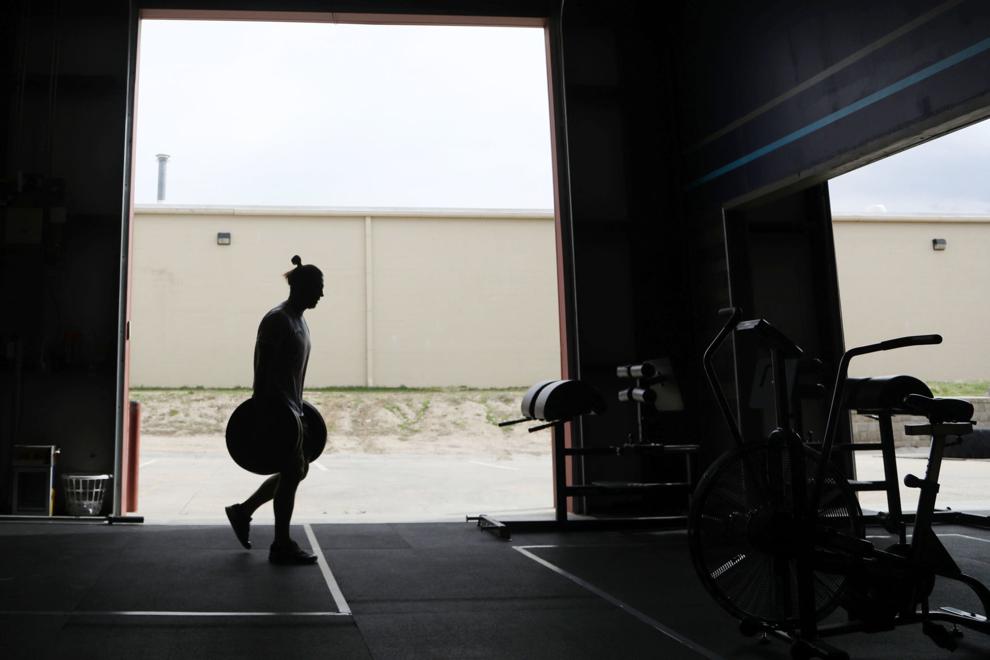 Businesses Reopen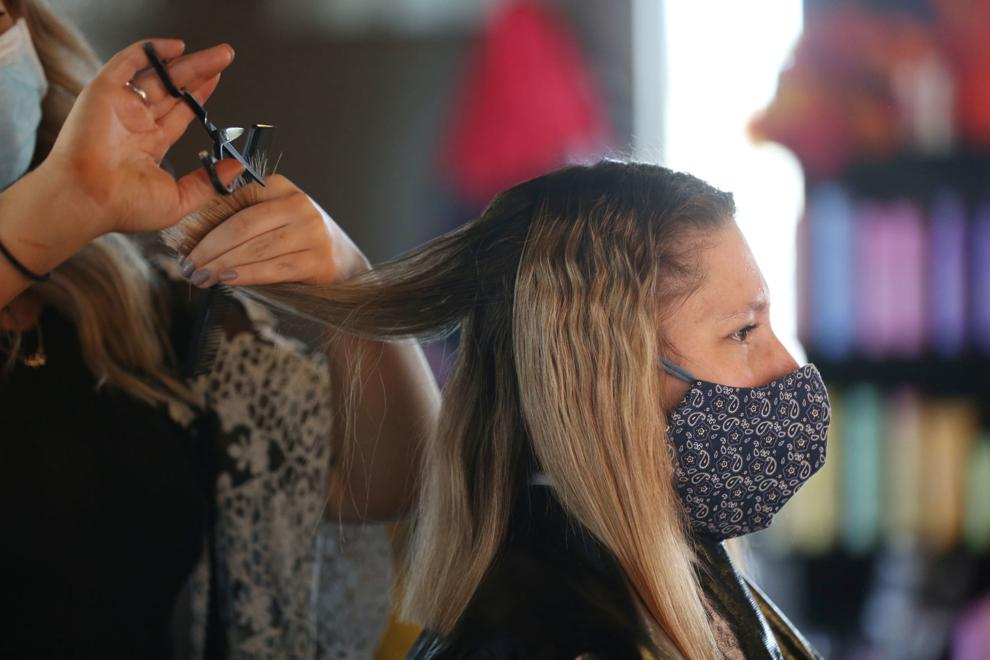 Businesses Reopen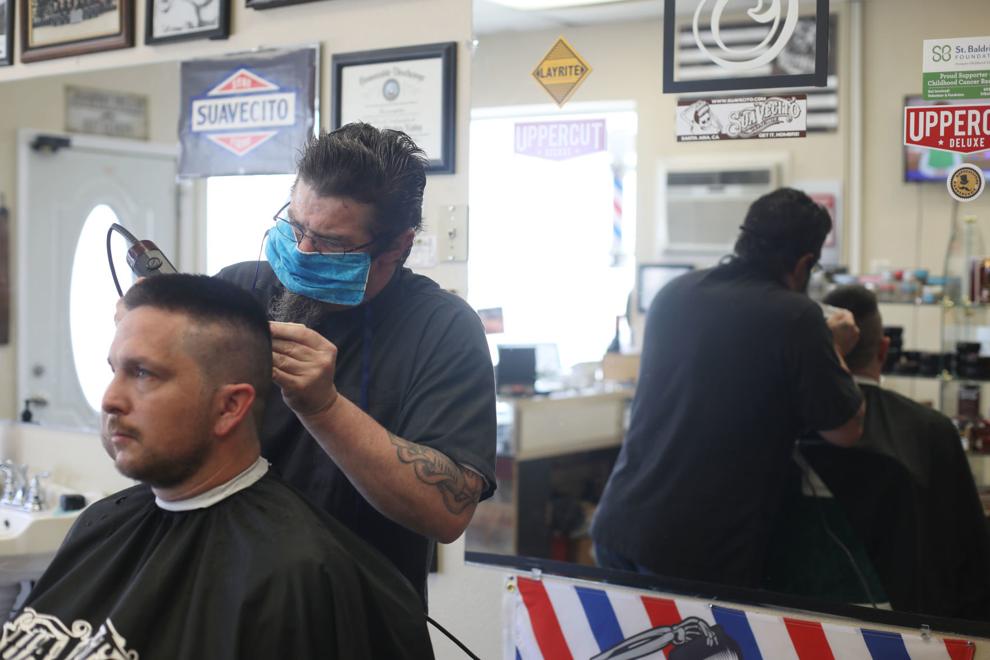 Businesses Reopen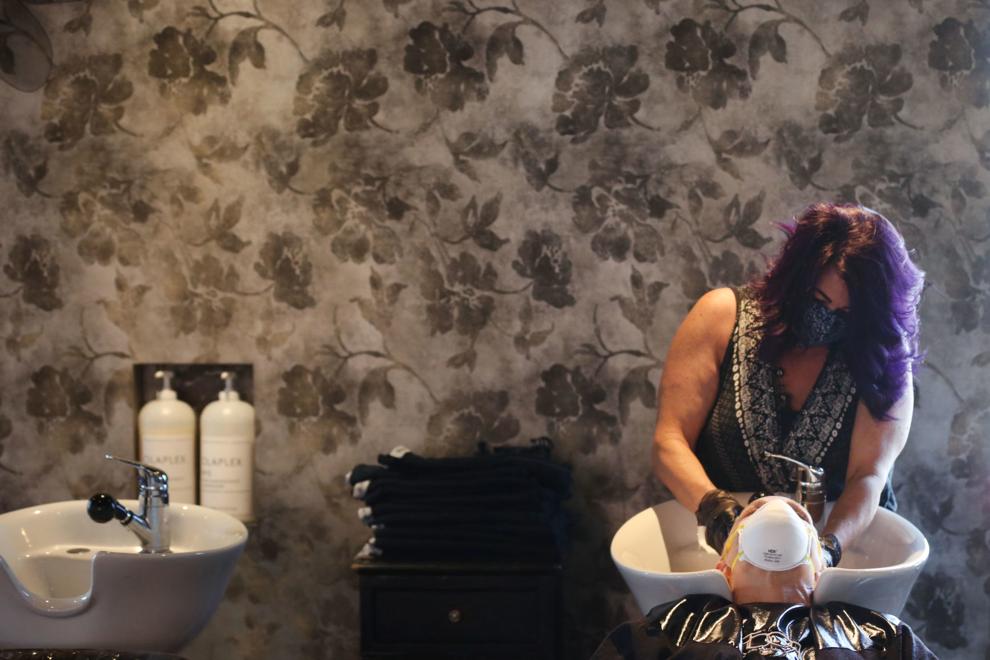 Businesses Reopen
Businesses Reopen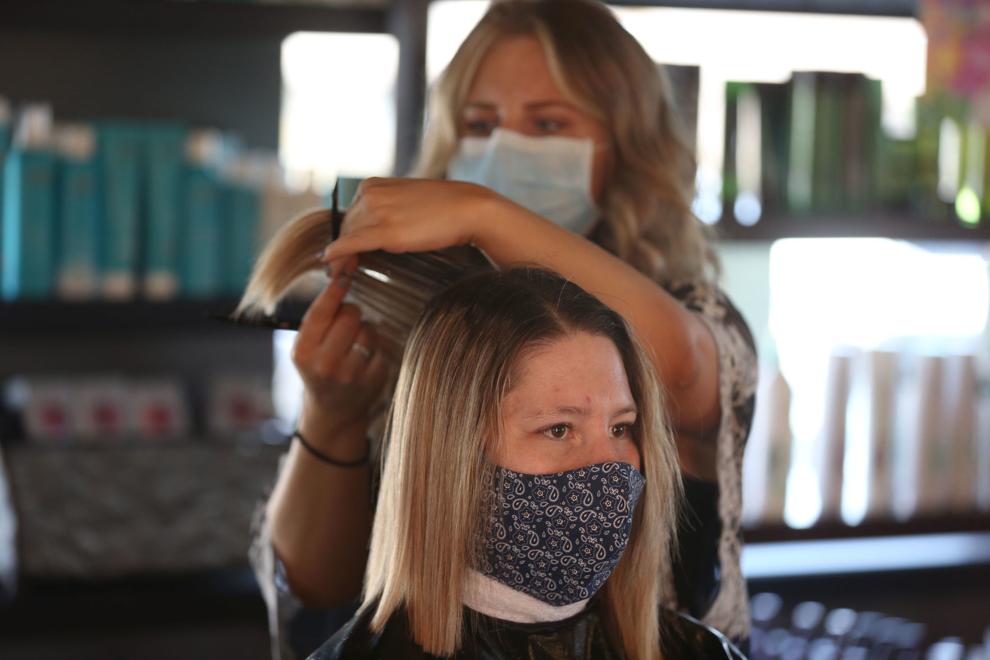 Businesses Reopen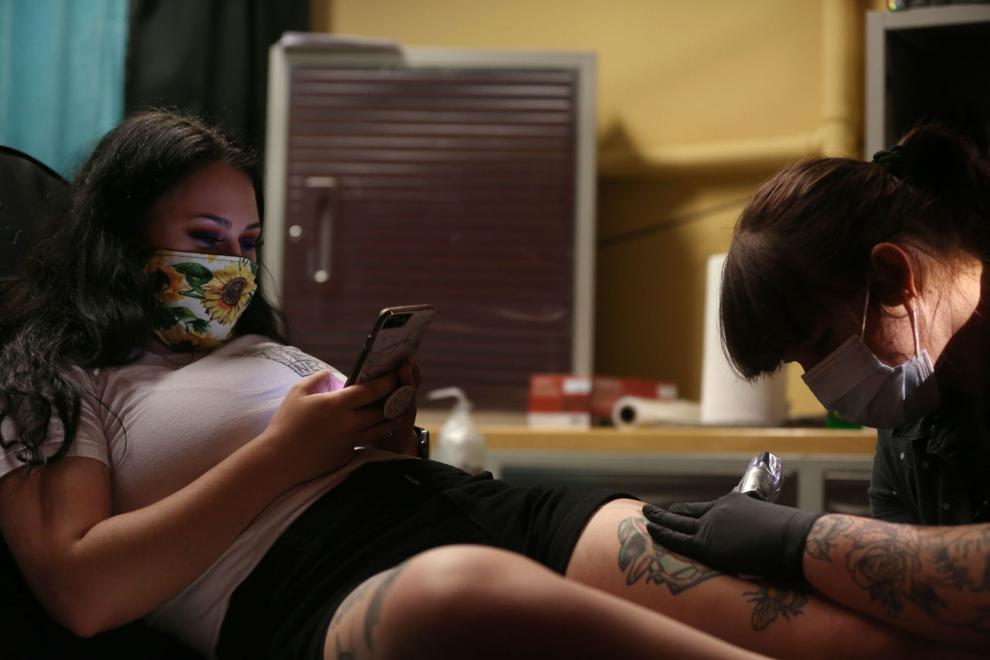 Businesses Reopen
Honk for Casper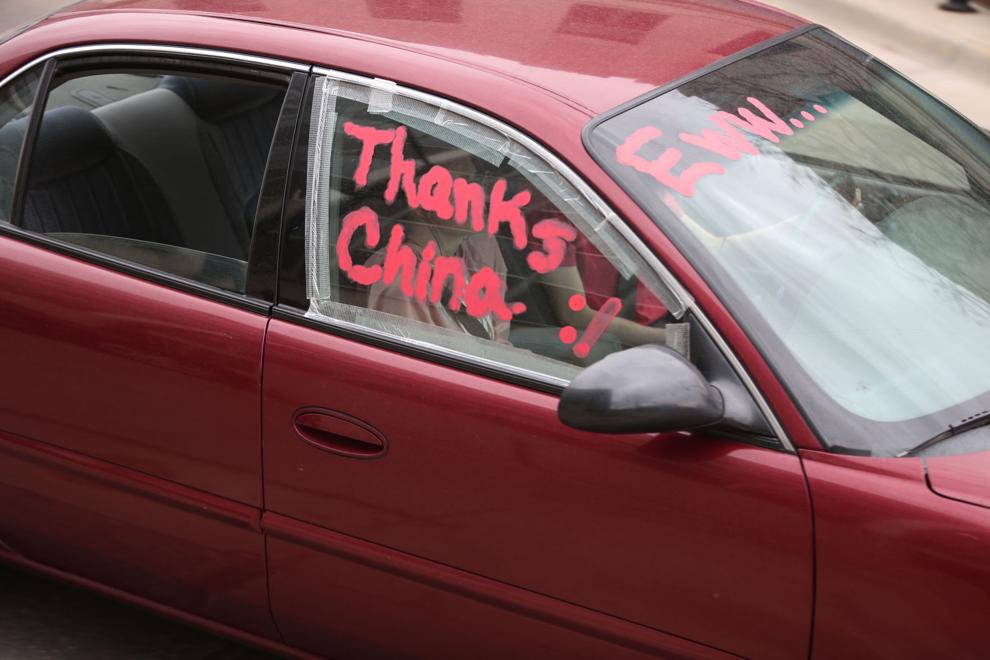 Honk for Casper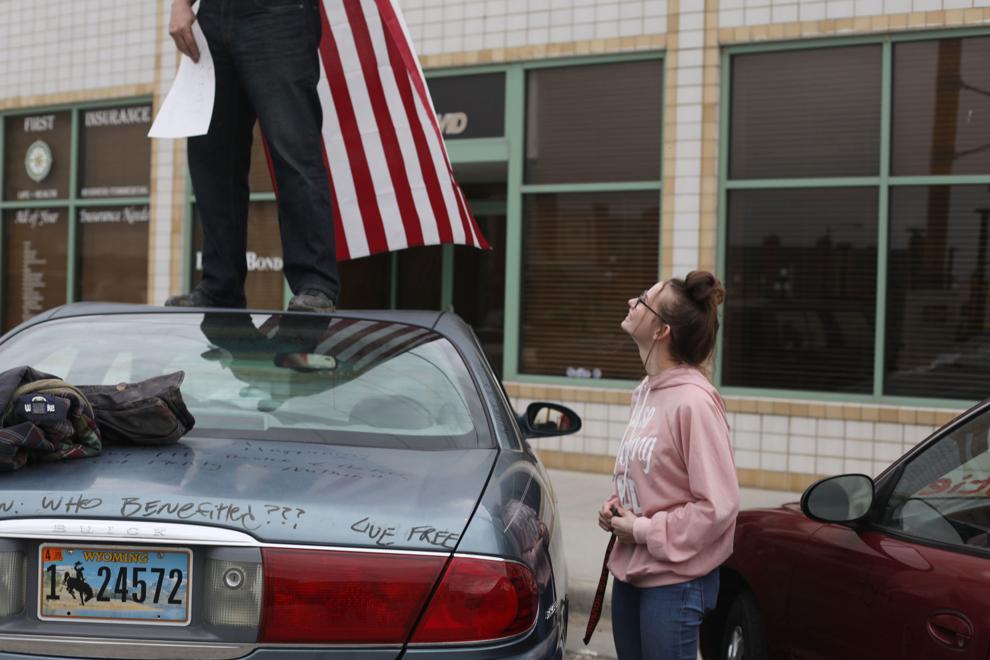 Honk for Casper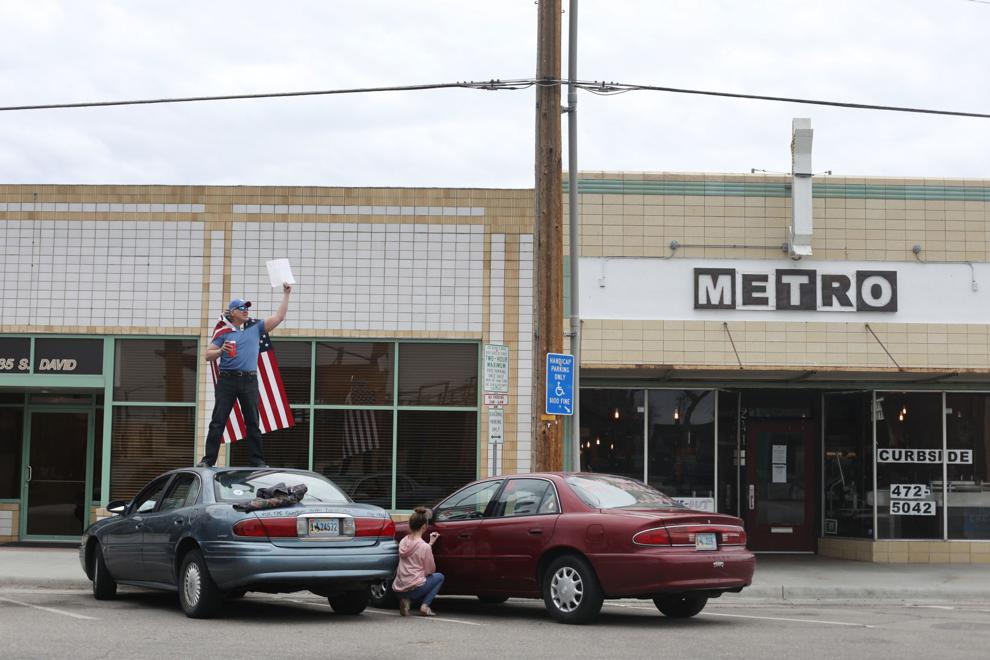 Restaurants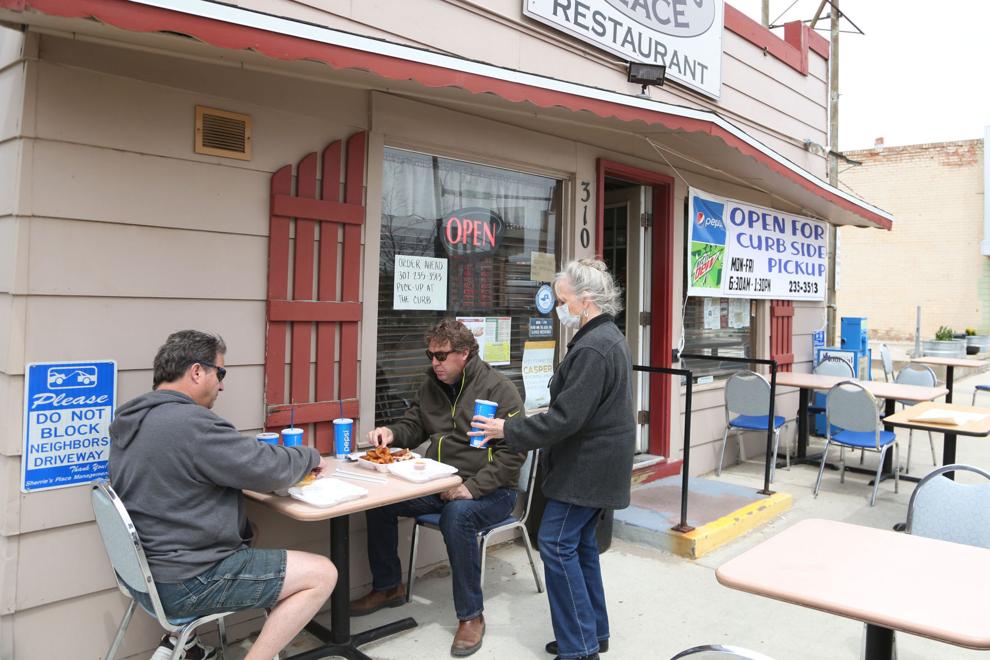 ICU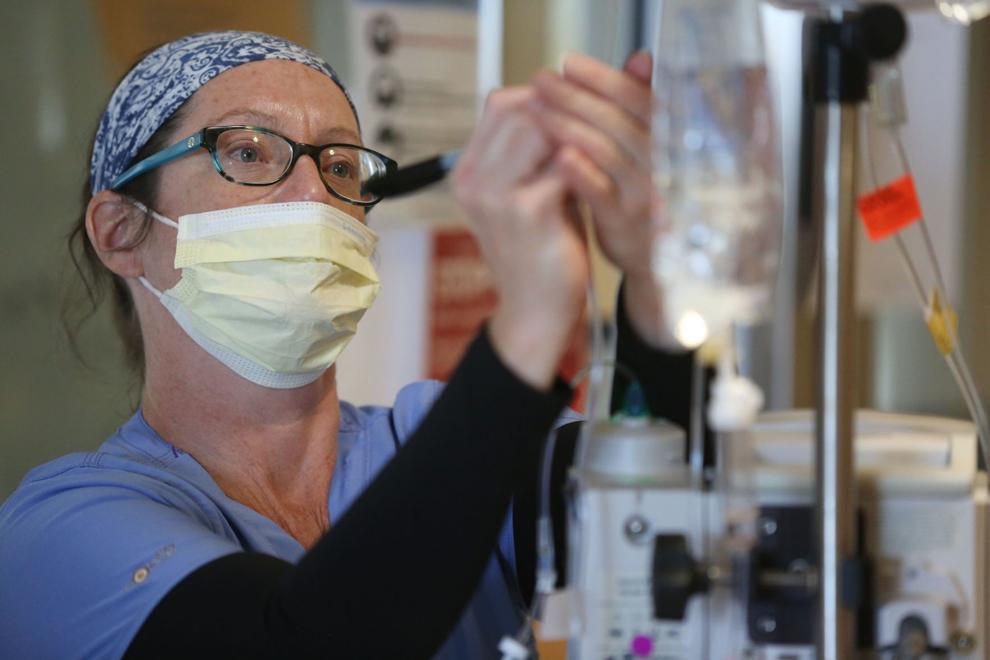 ICU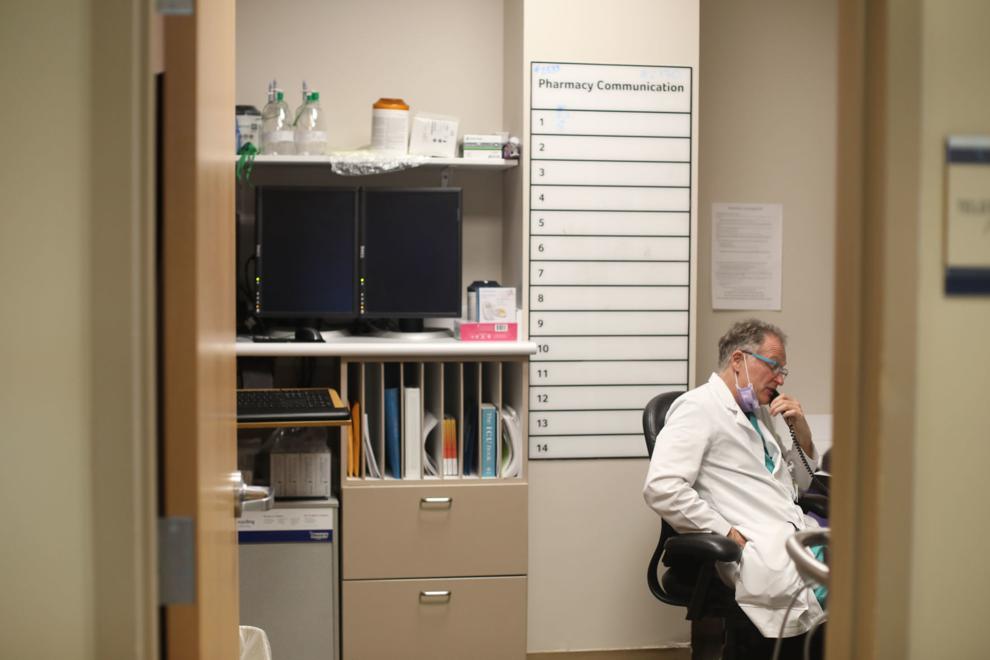 ICU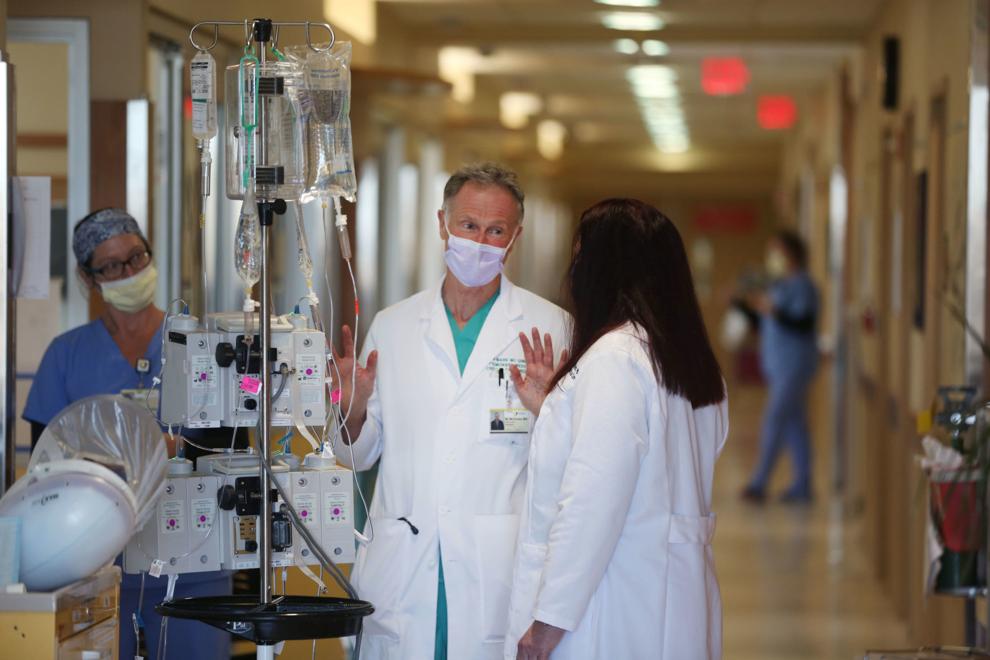 ICU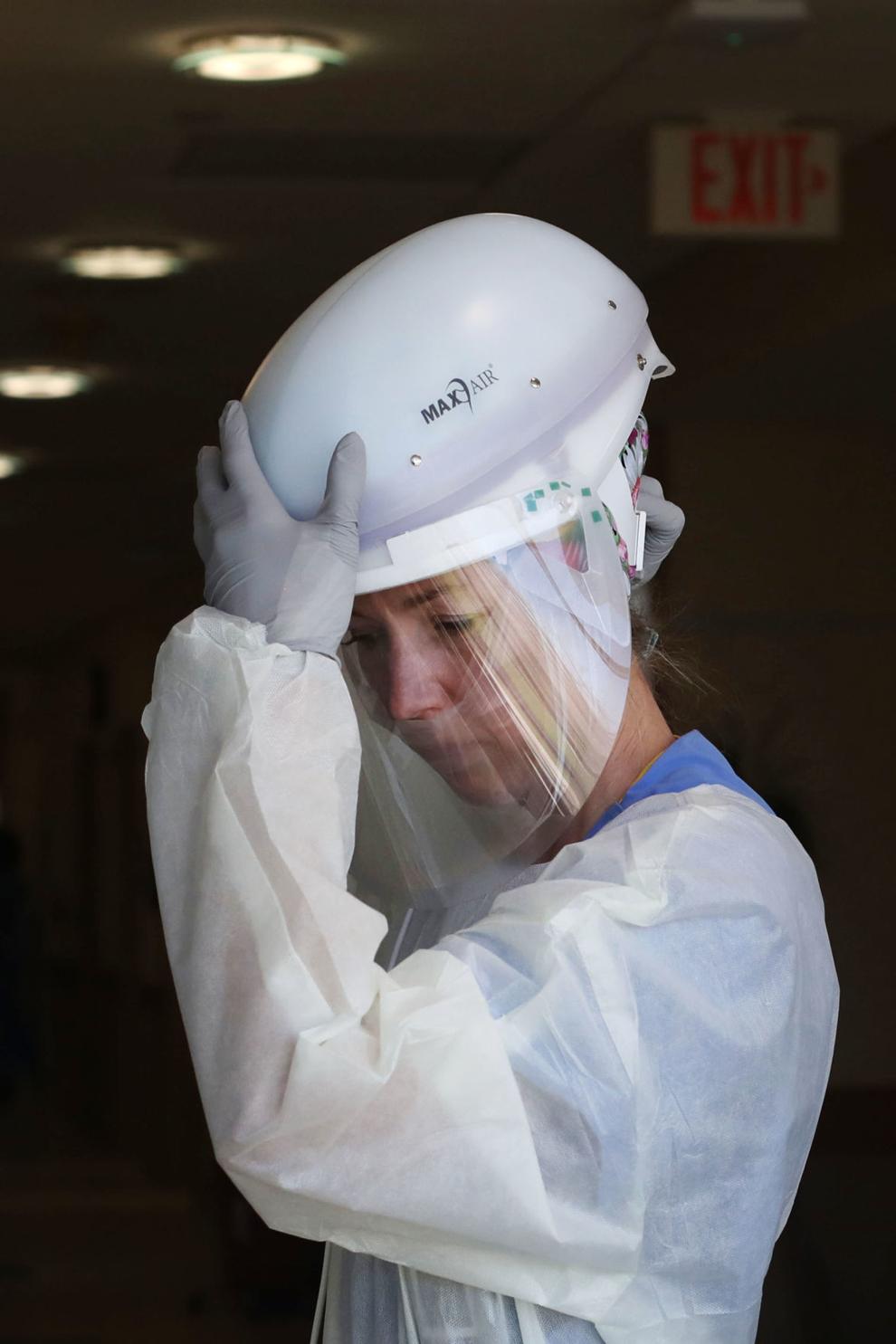 Restaurants reopen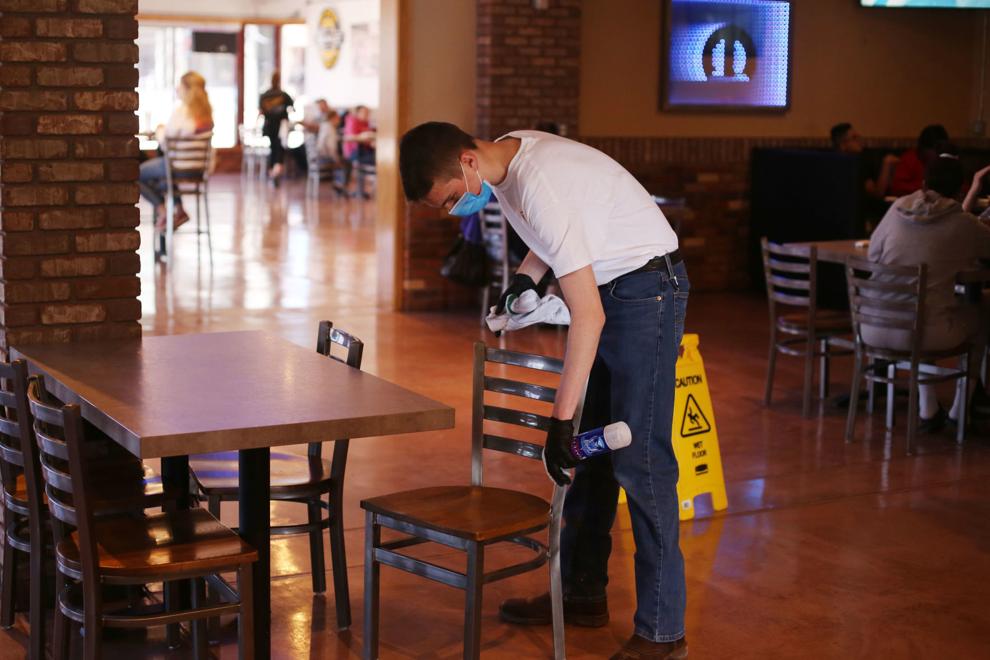 Restaurants reopen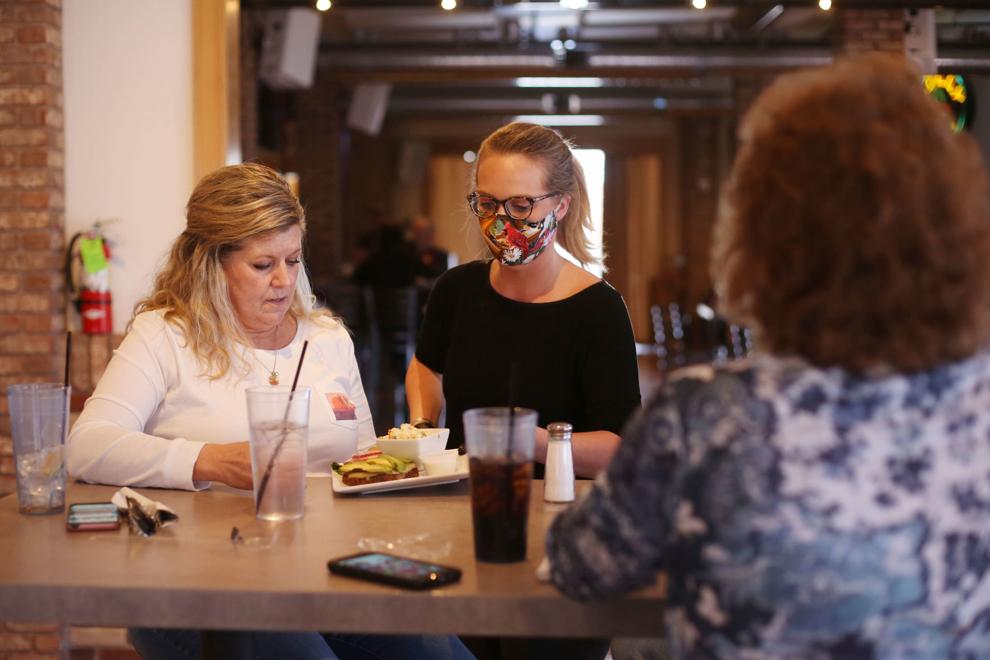 Restaurants reopen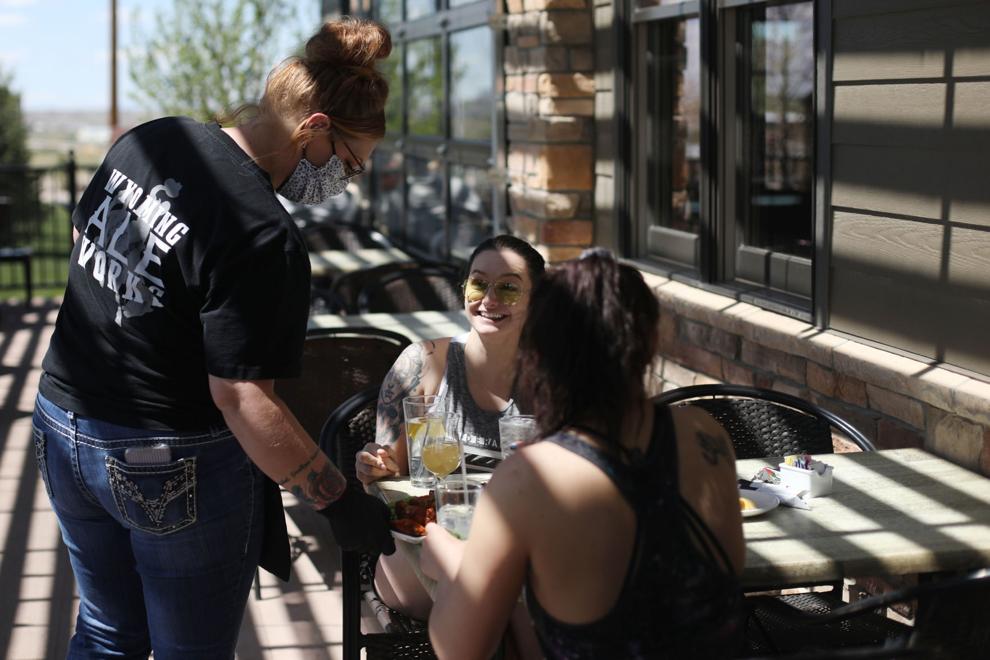 Special Session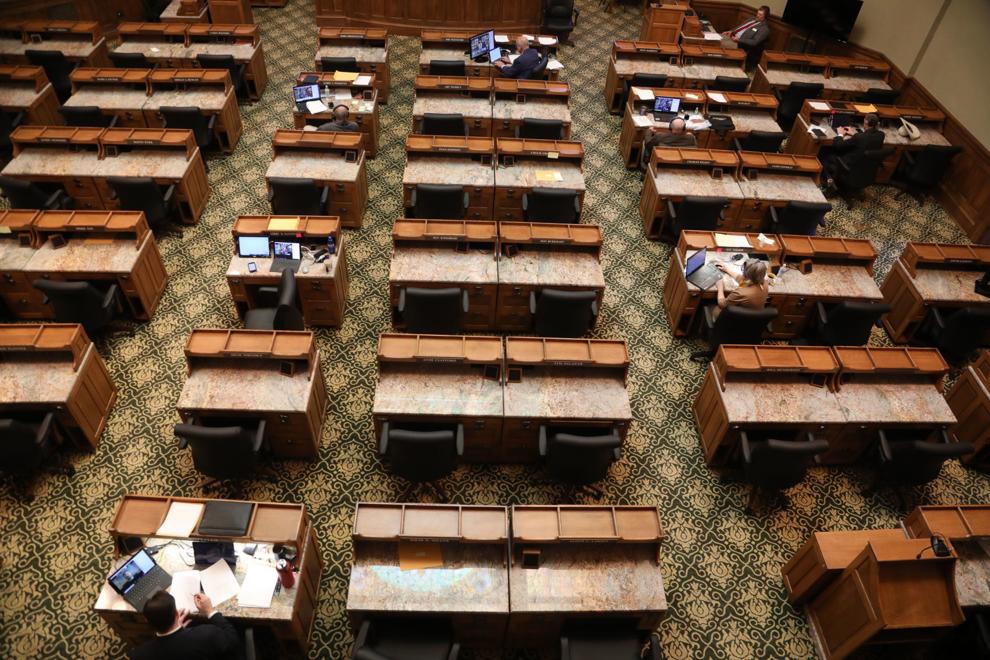 CATC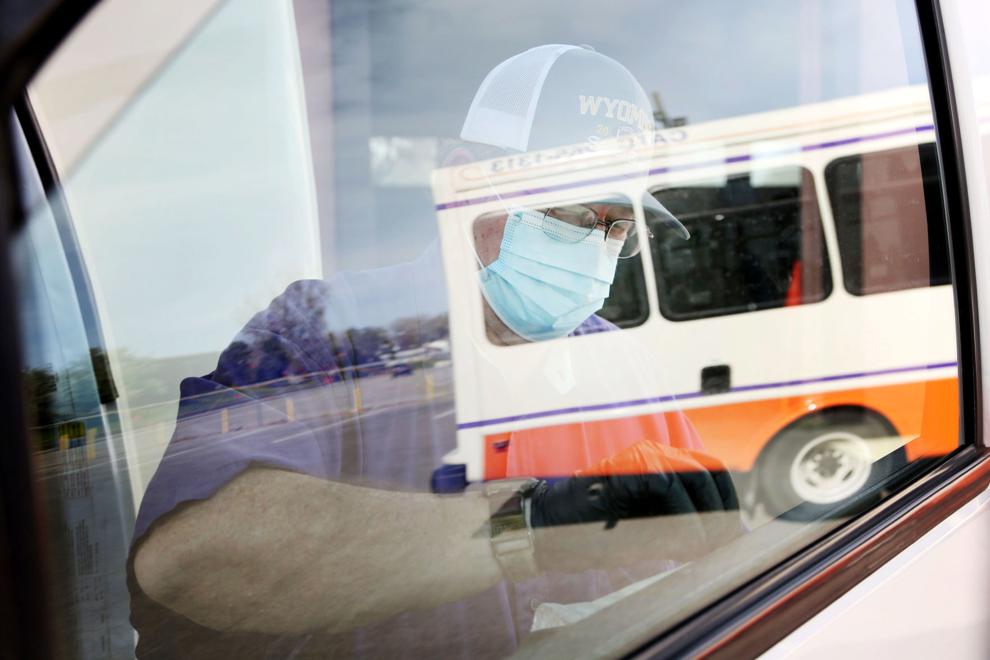 Restoration Church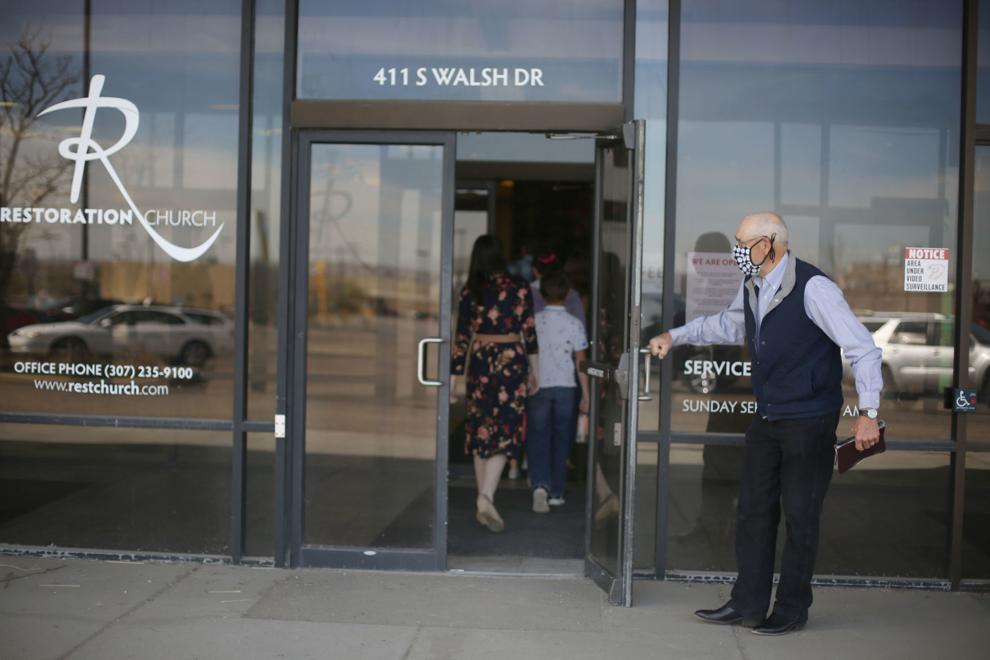 Glenrock Businesses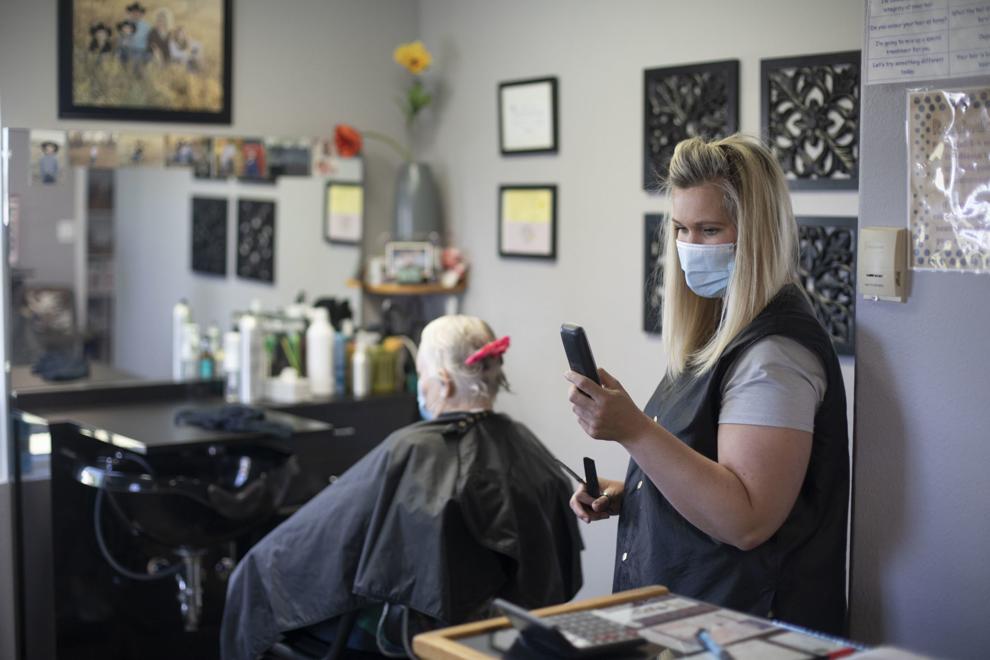 Glenrock Businesses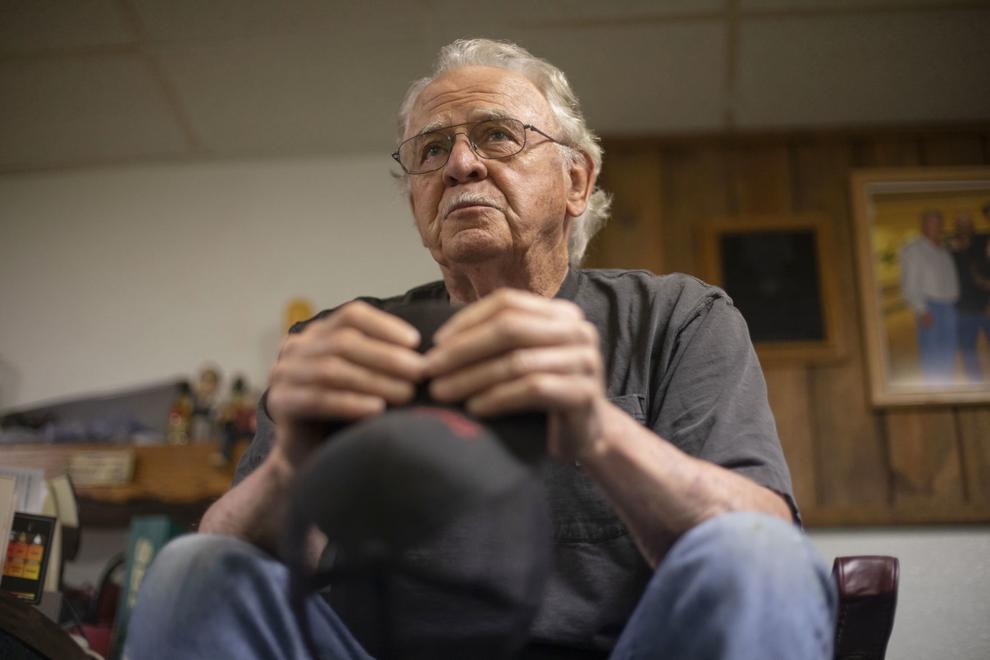 Masks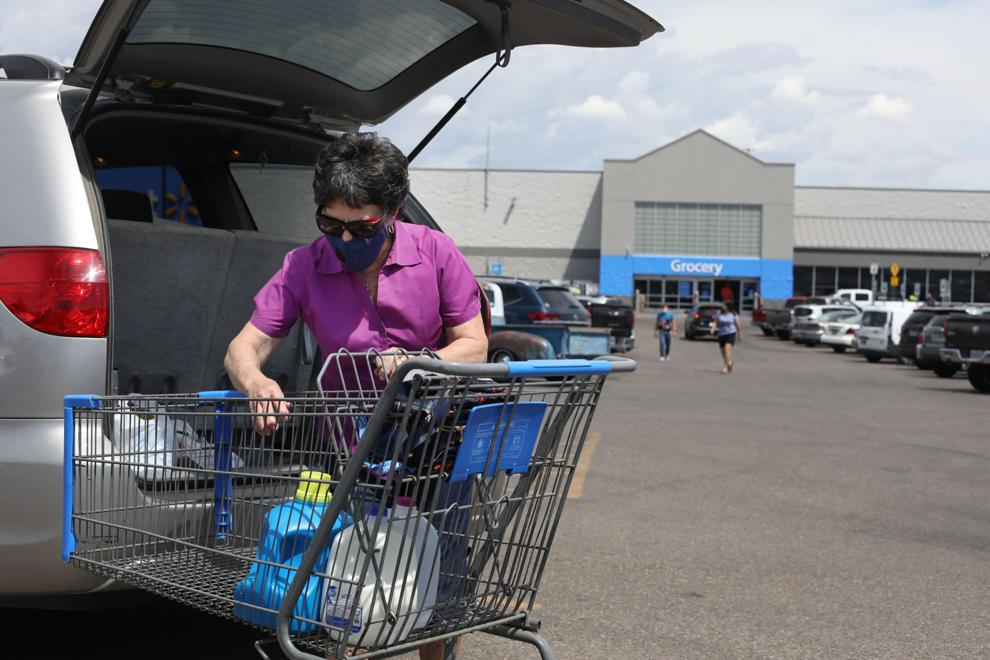 Masks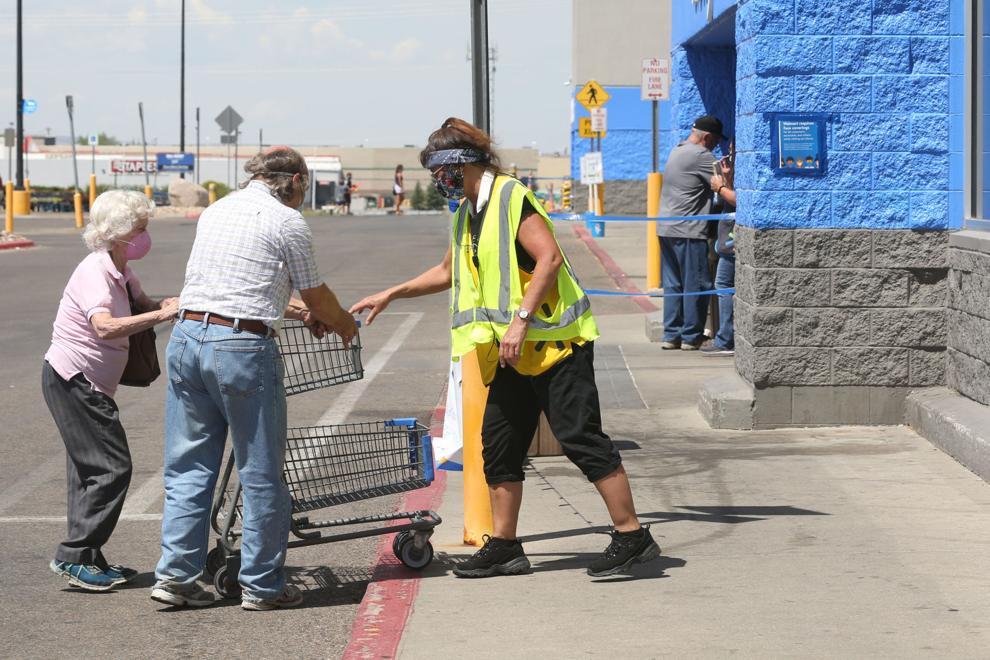 Coronavirus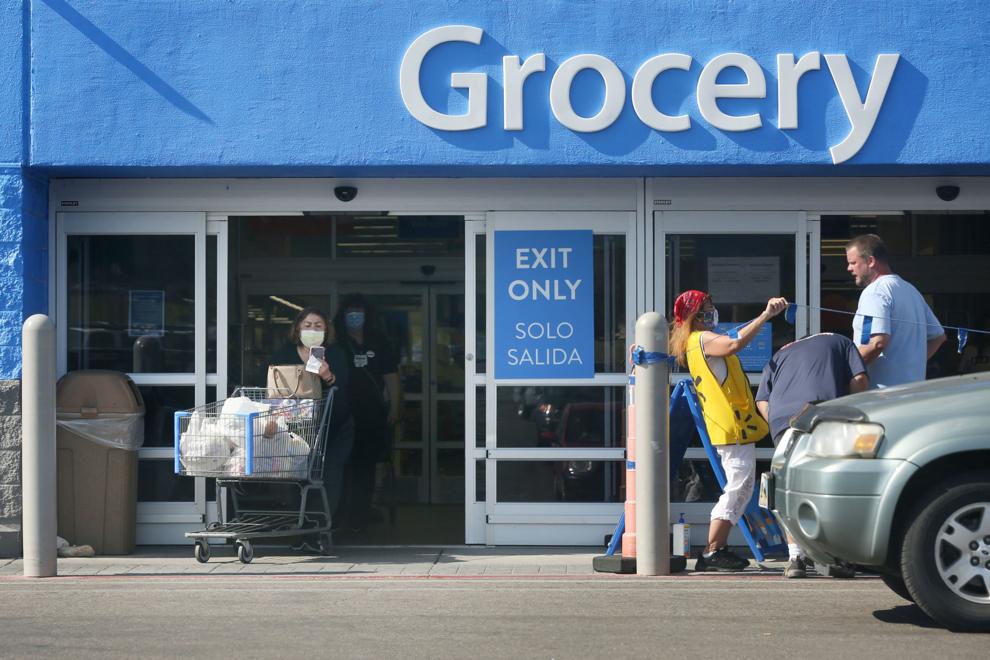 Back to School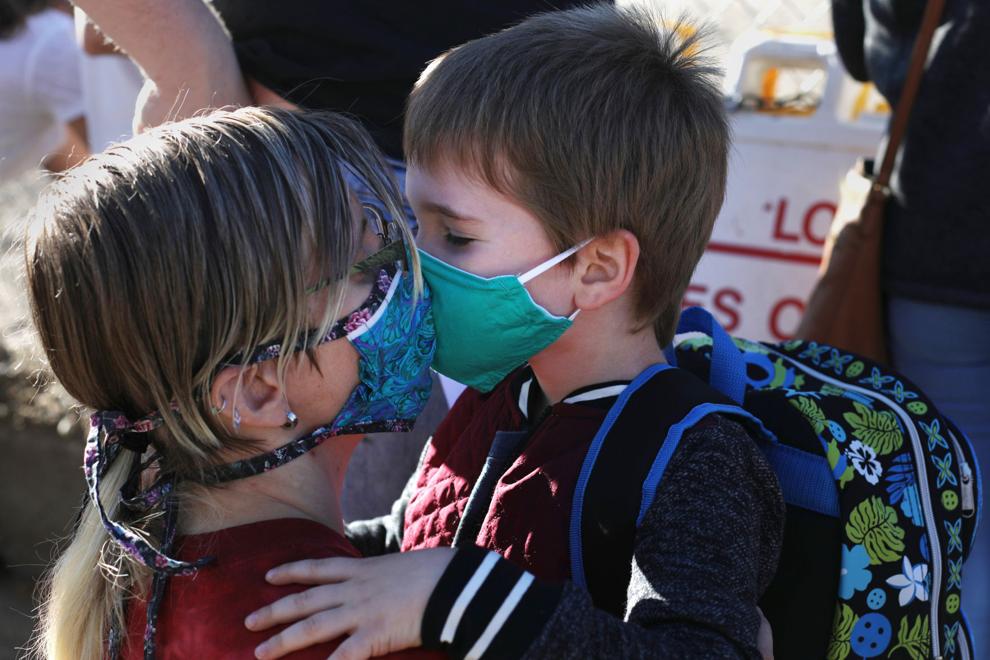 Back to School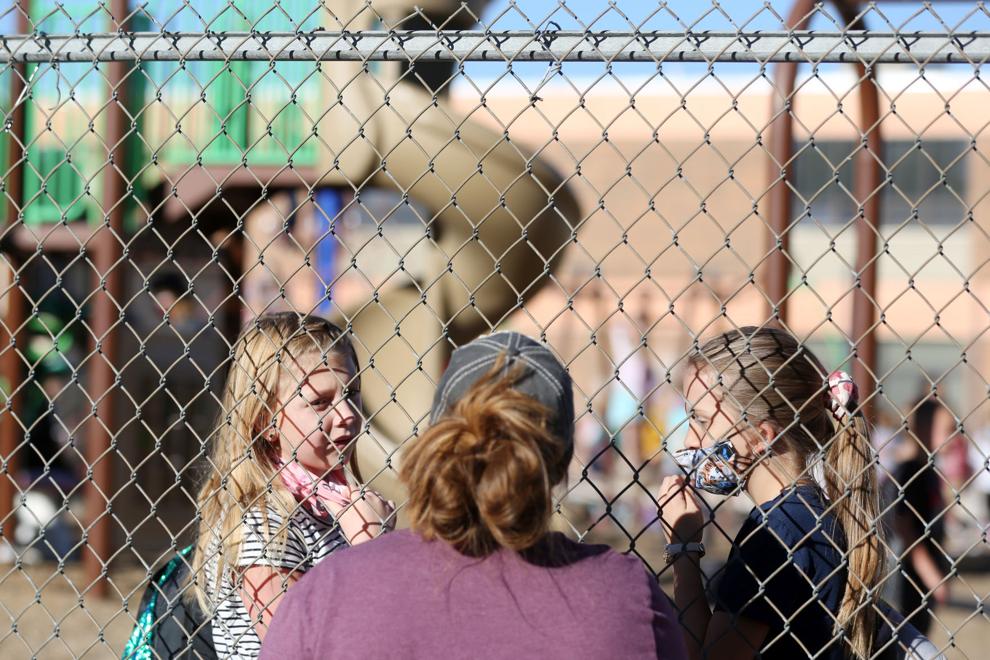 Back to School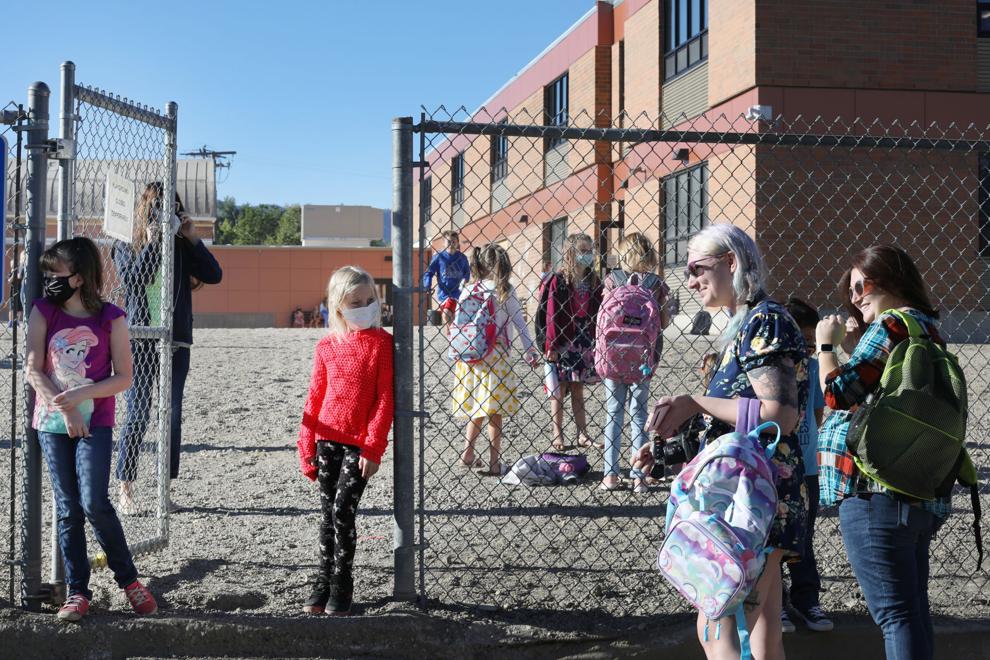 COVID-19 Testing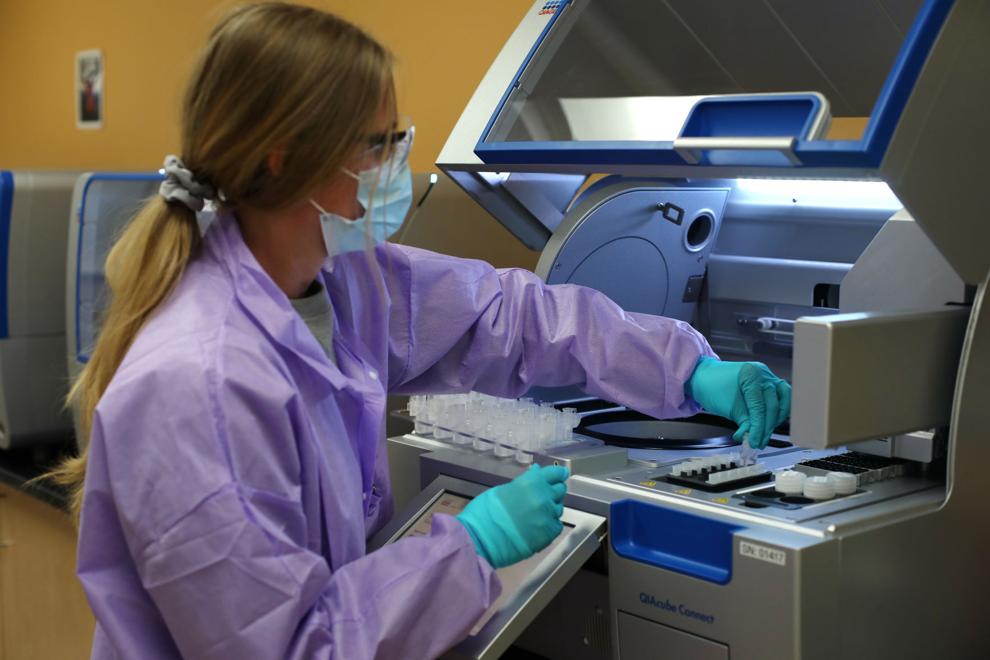 COVID-19 Testing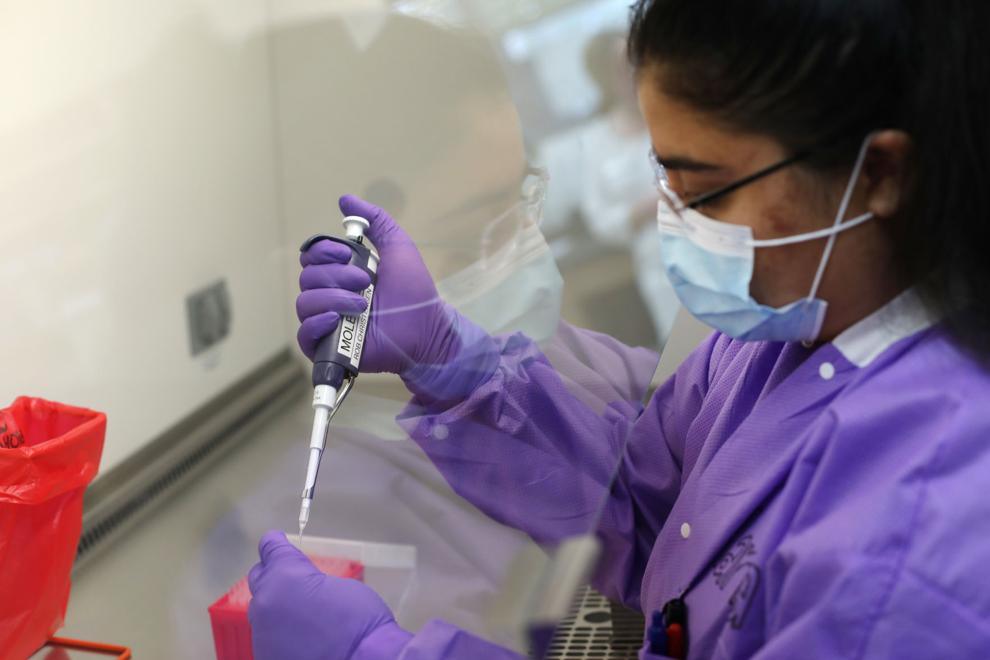 COVID-19 Testing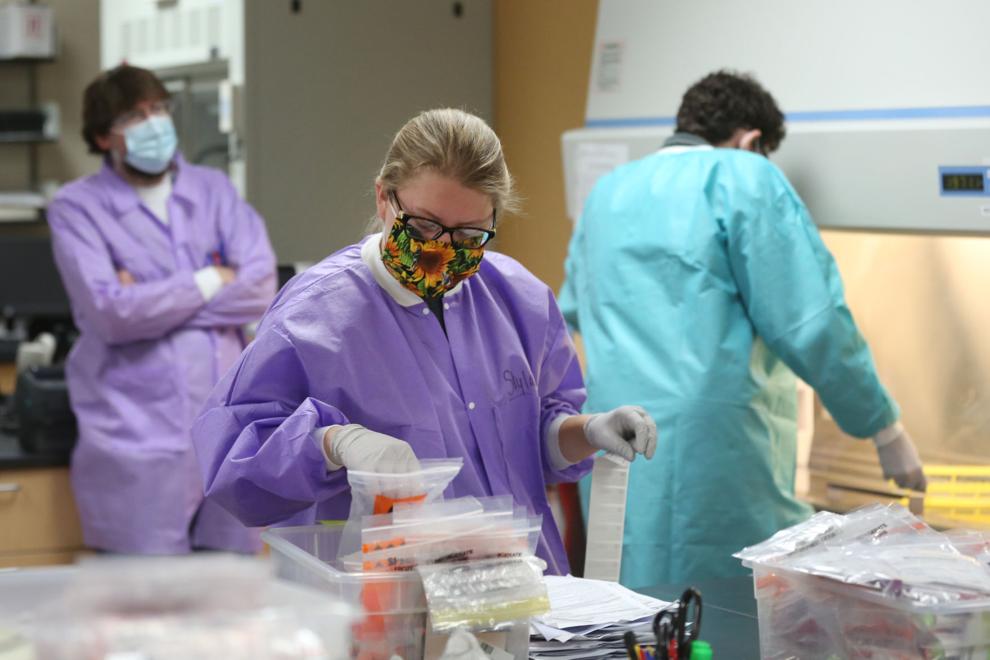 COVID-19 Testing
COVID-19 Testing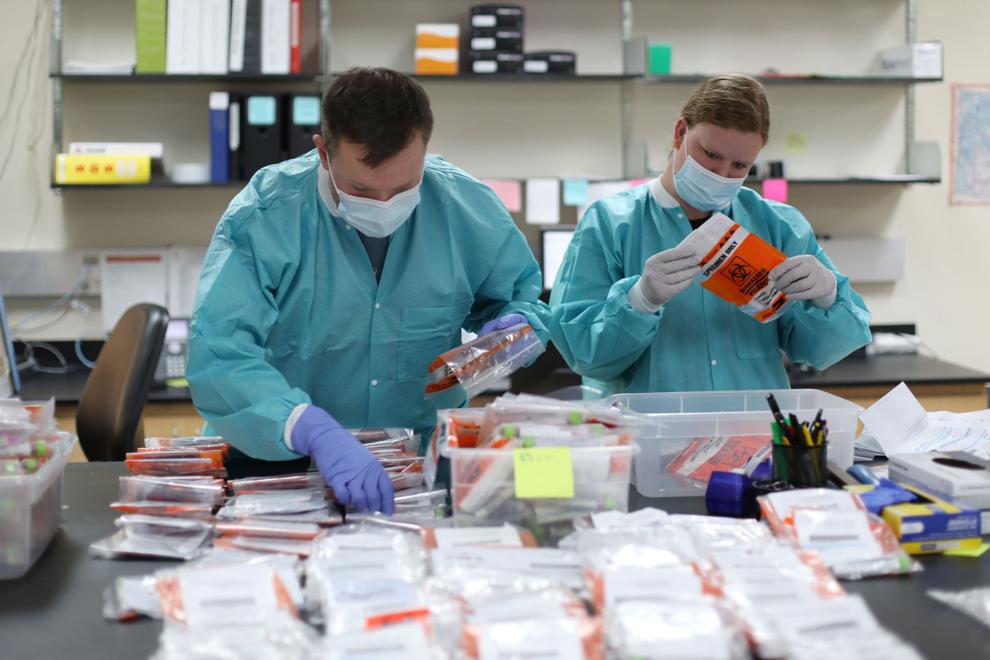 NC v Rock Springs football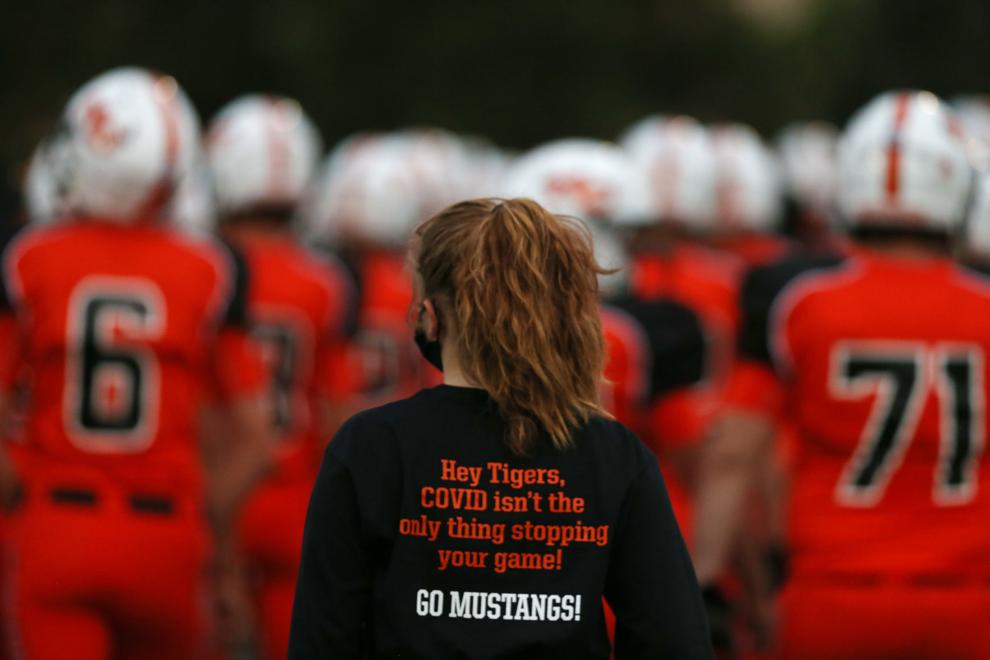 WMC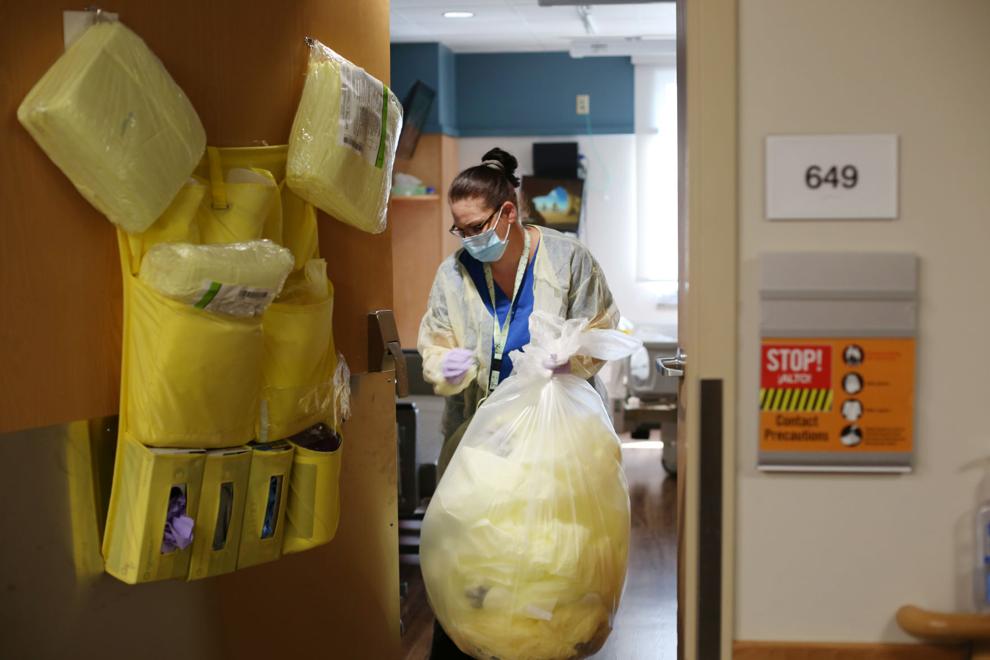 WMC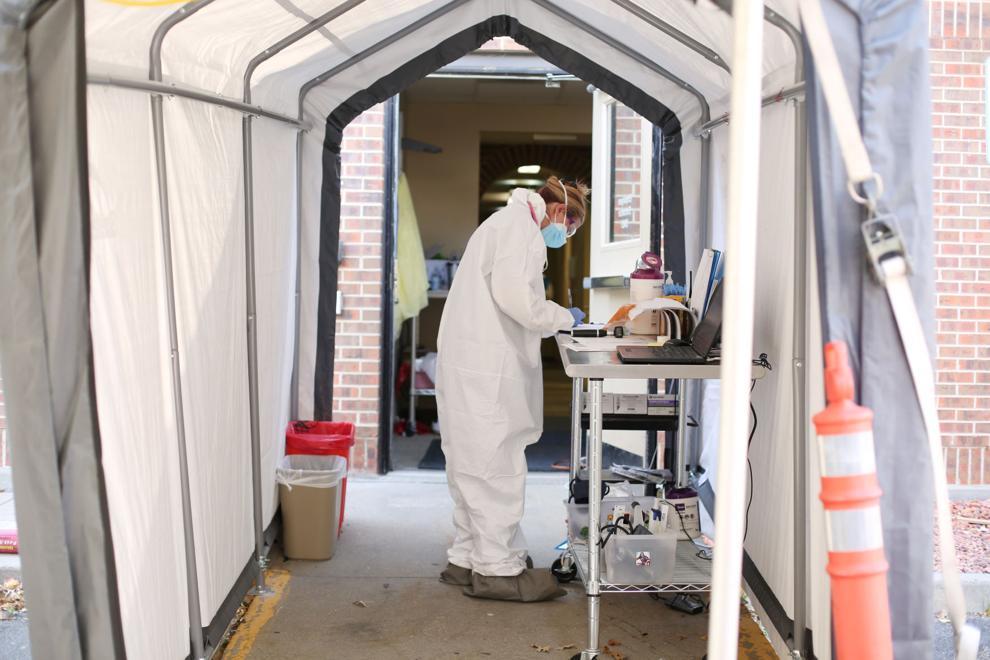 WMC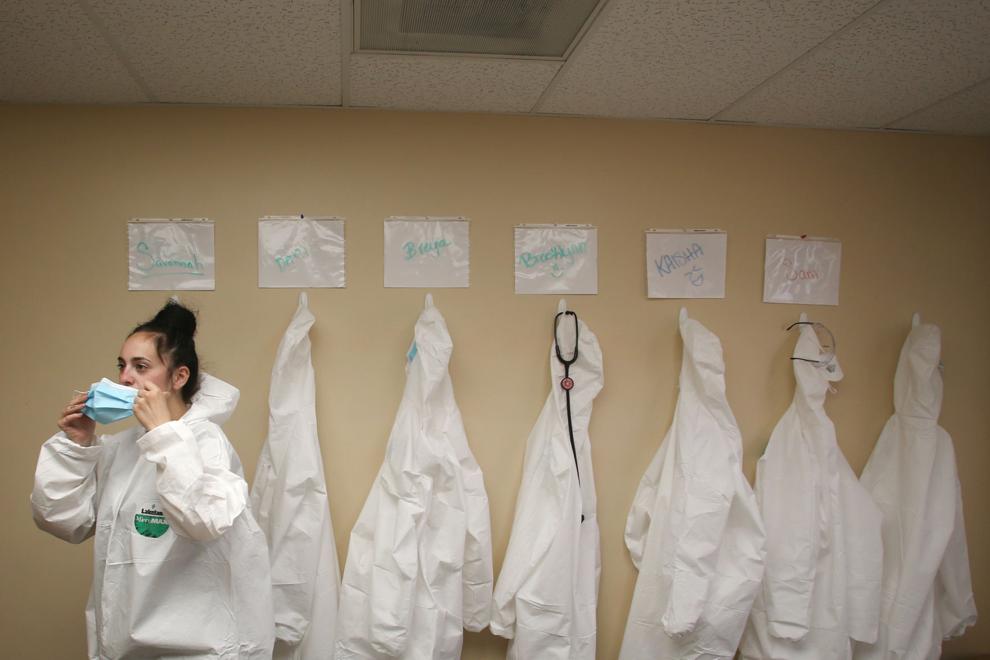 WMC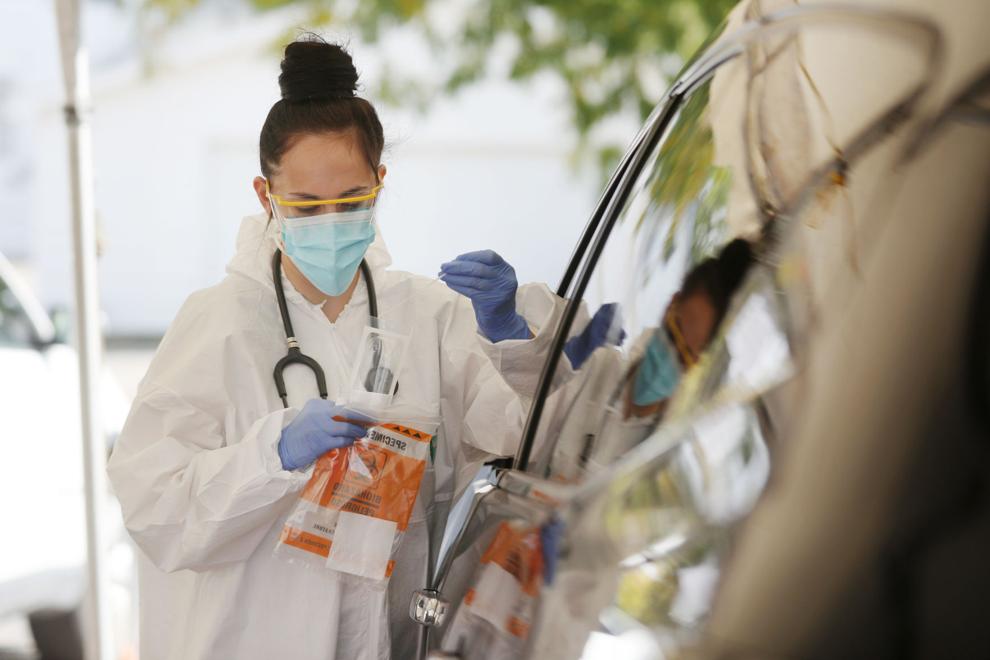 Respiratory Clinic Line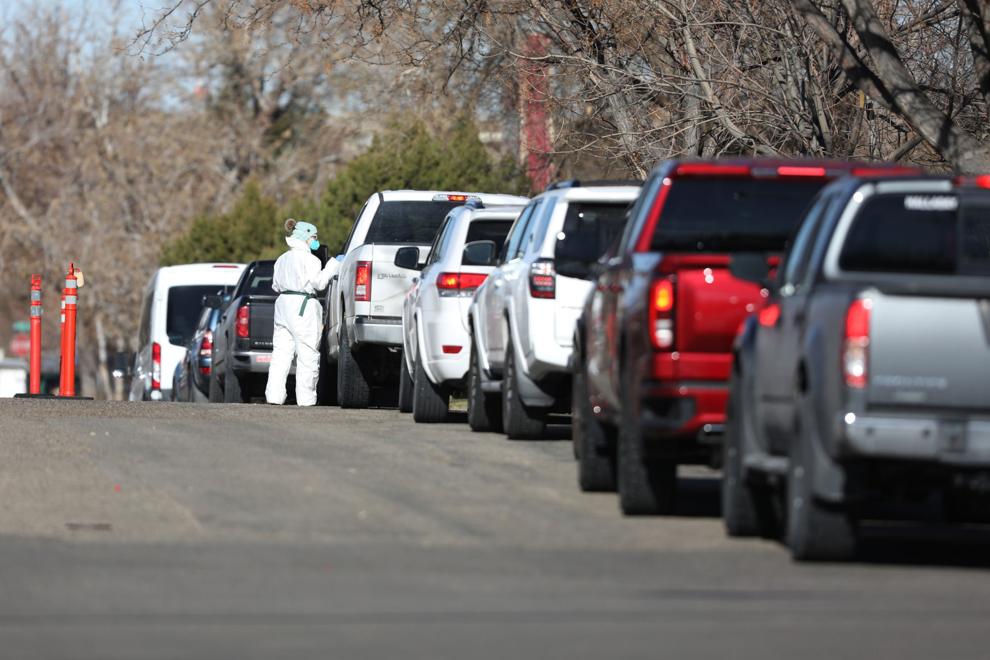 Mask Mandate Meeting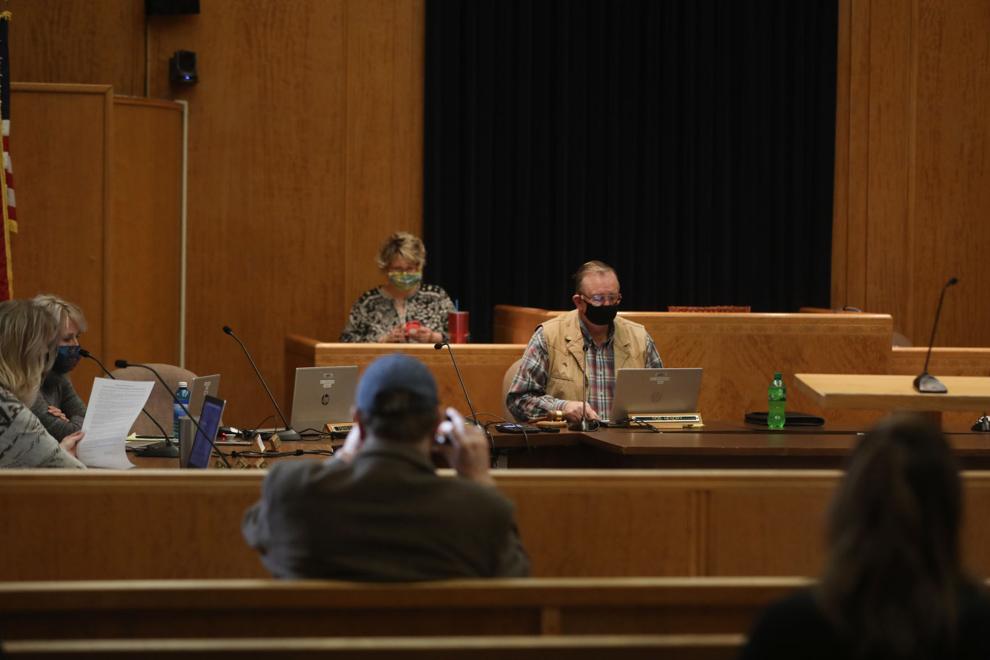 Businesses Adapt to COVID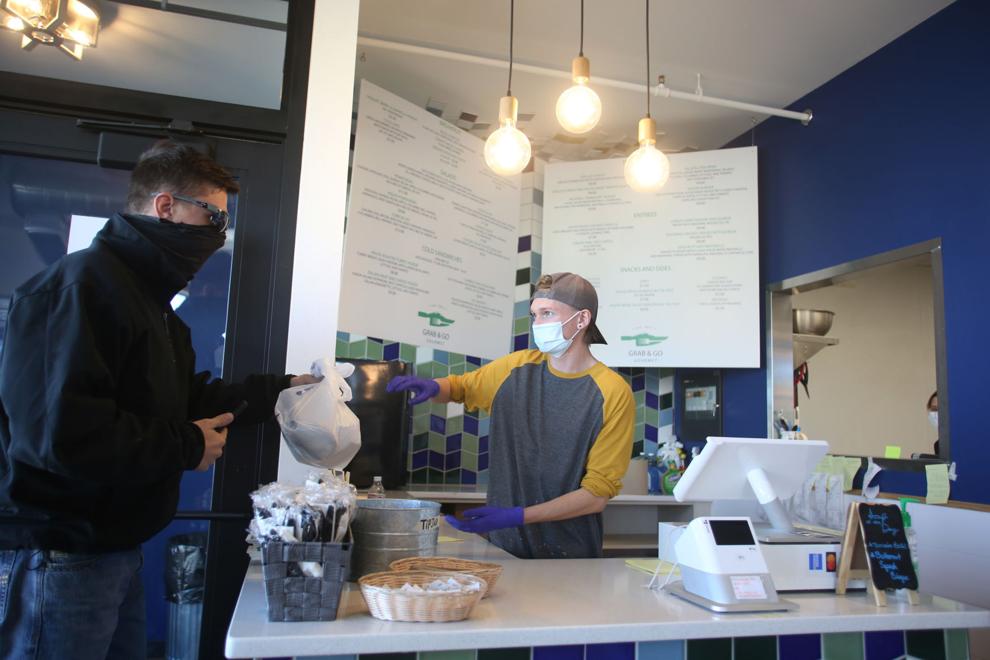 Pray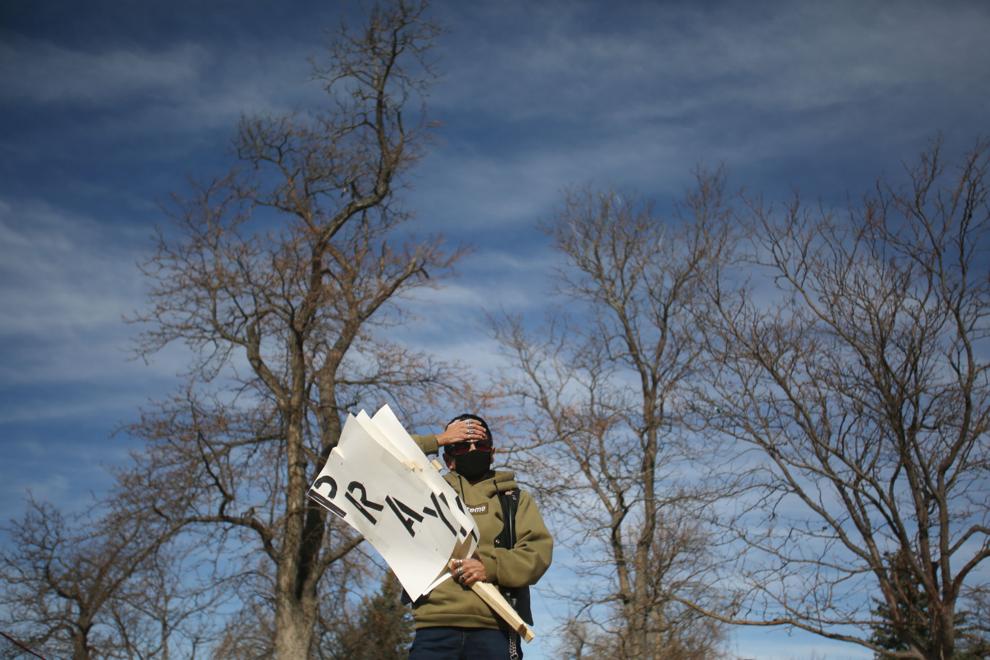 Birthday drive-by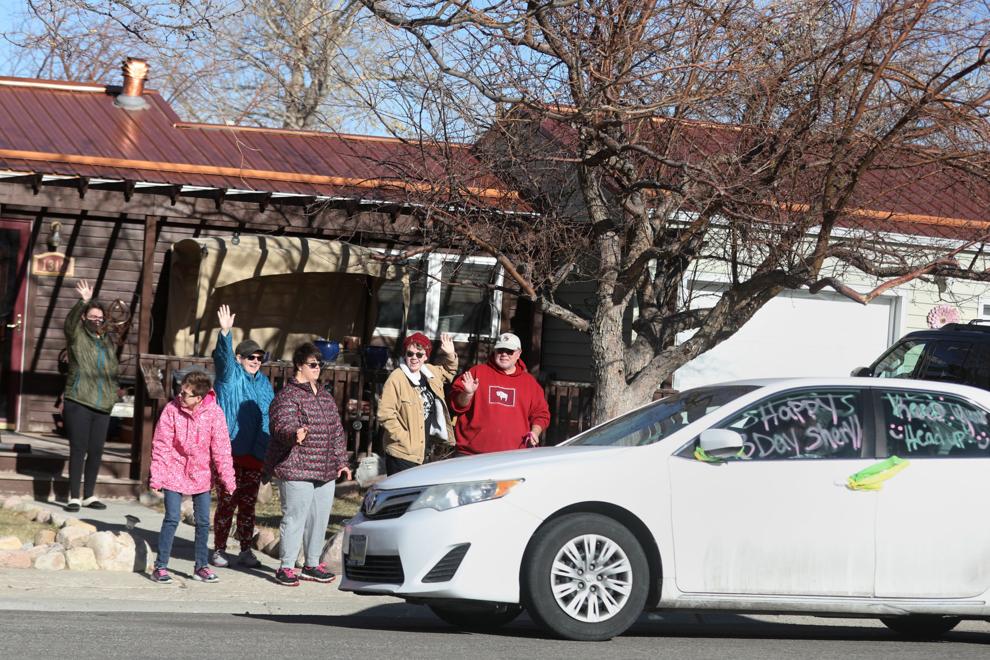 Vaccine Sign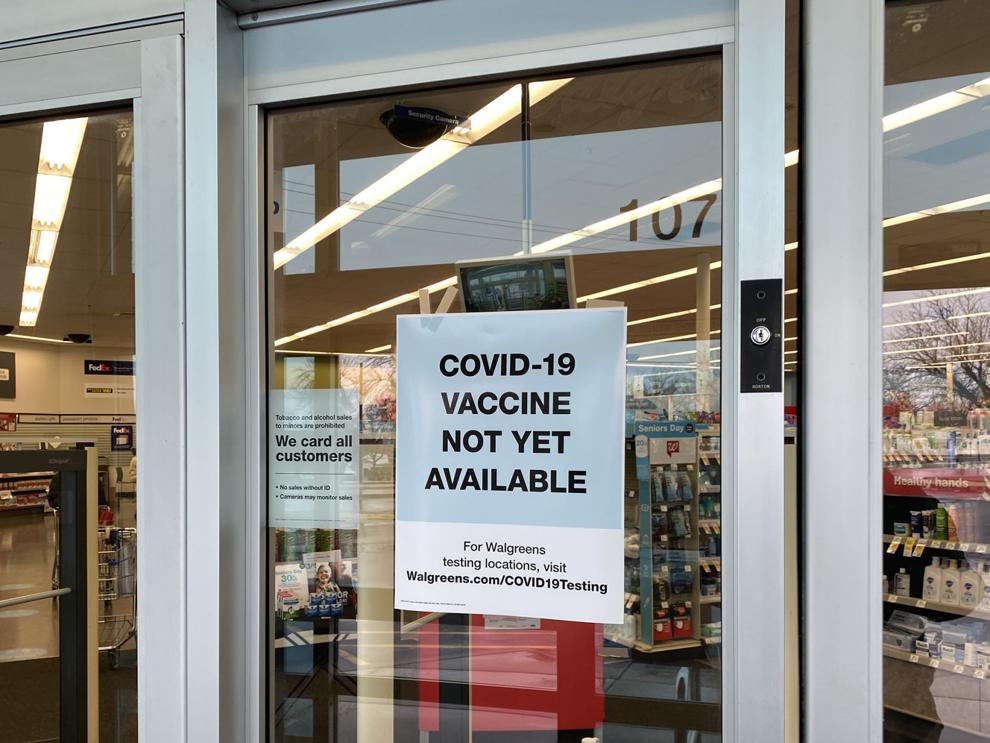 WYDOT Coronavirus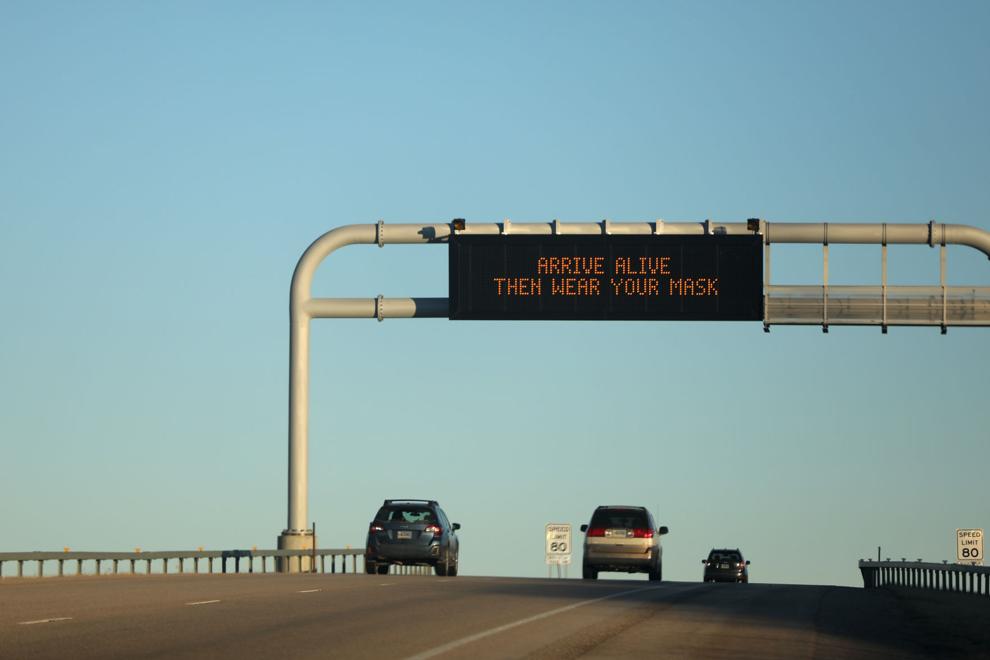 Masks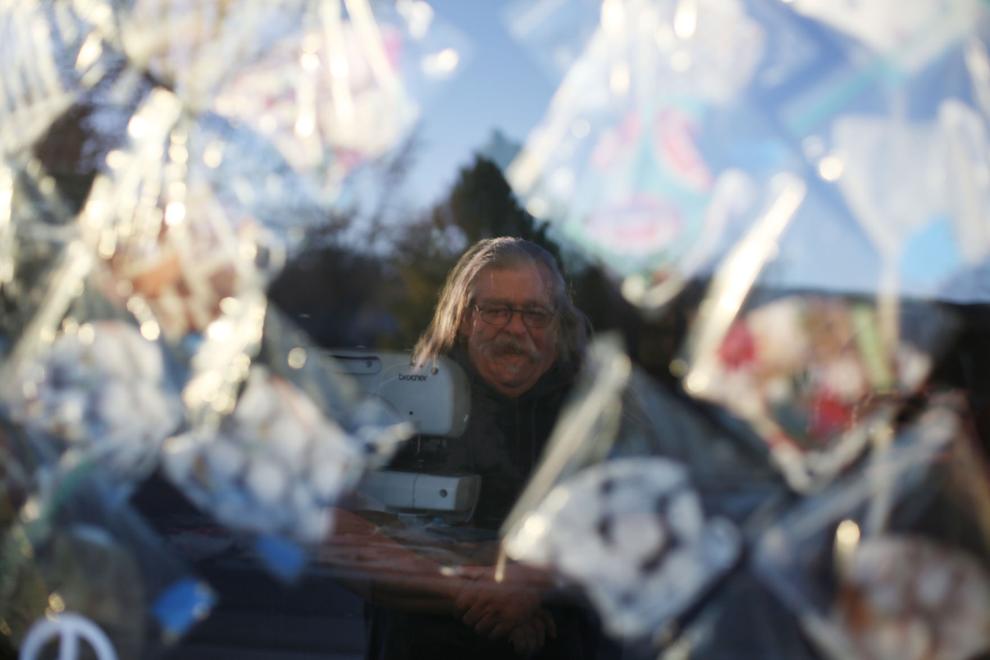 Masks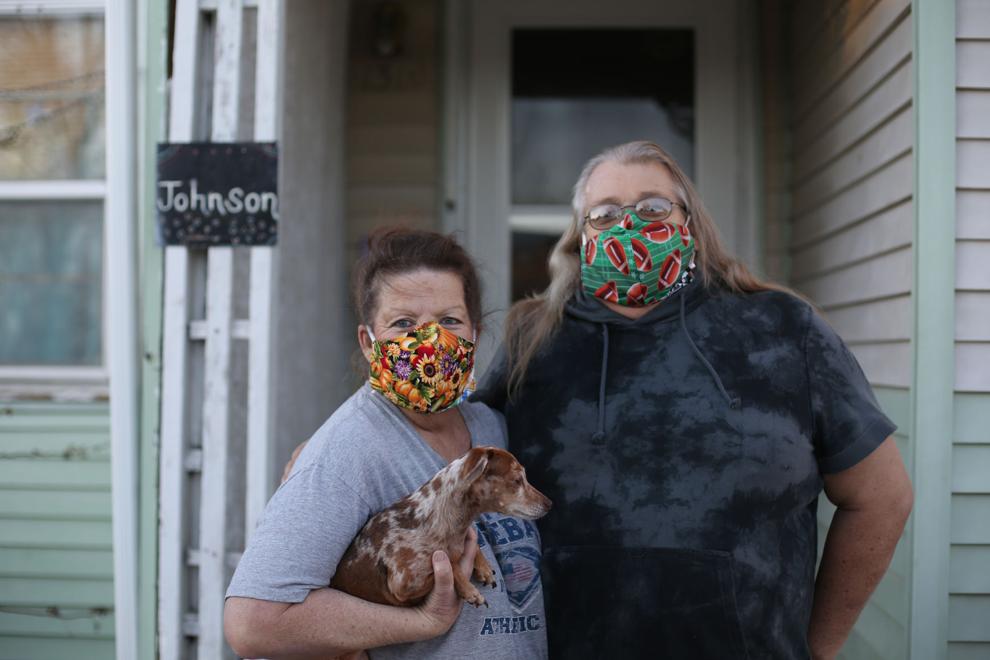 COVID-19 Vaccine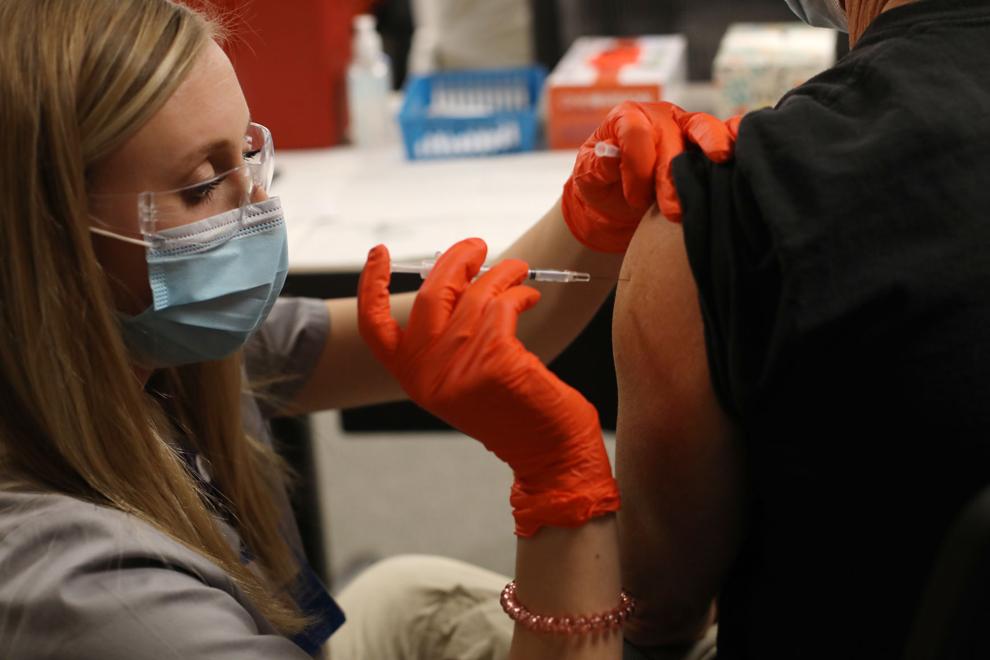 COVID-19 Vaccine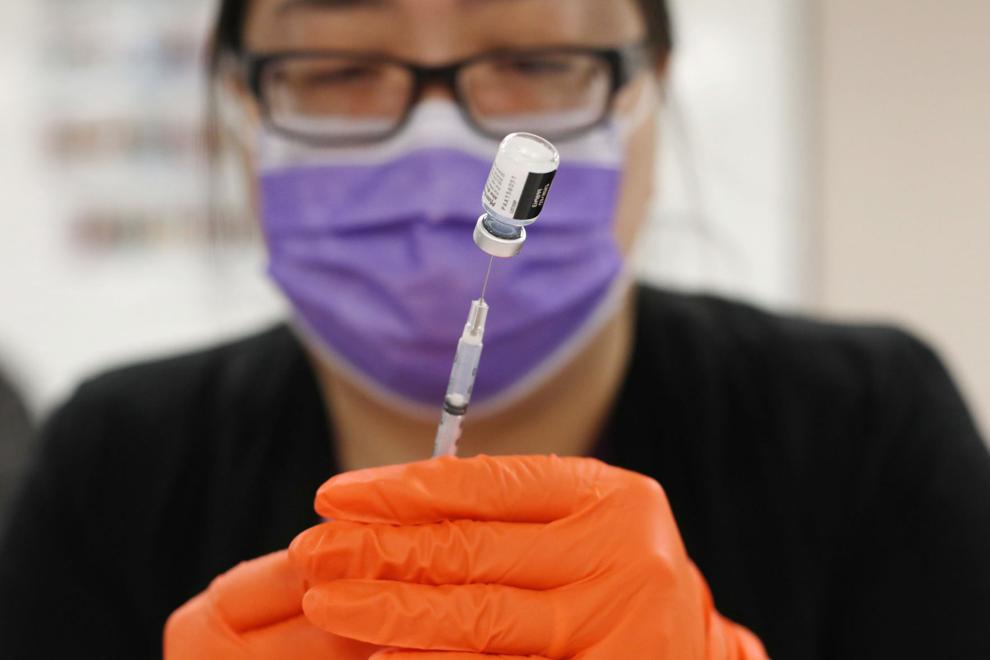 COVID-19 Vaccine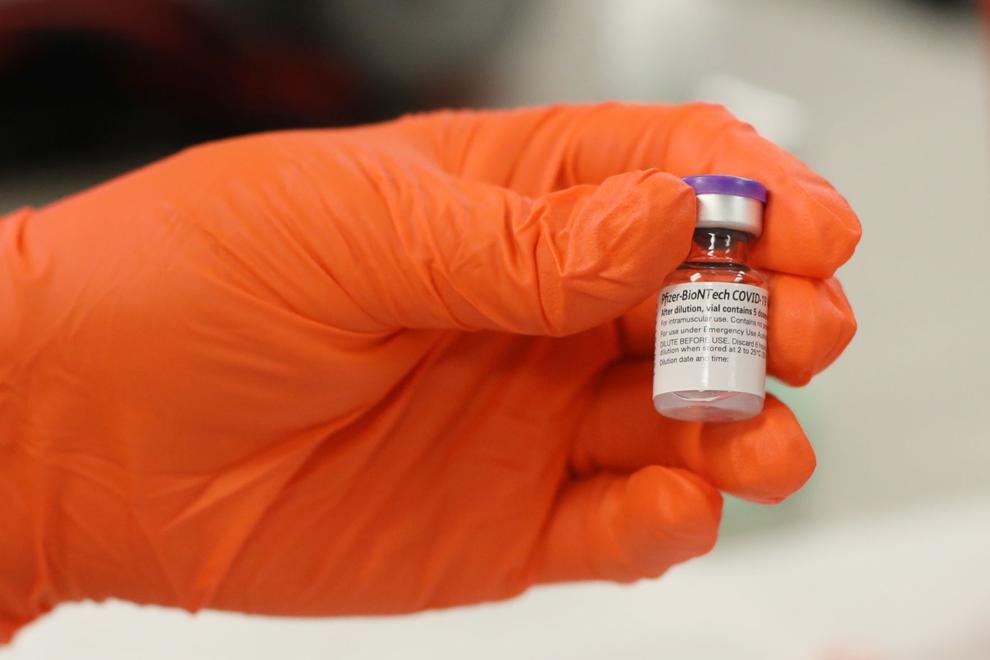 COVID-19 Vaccine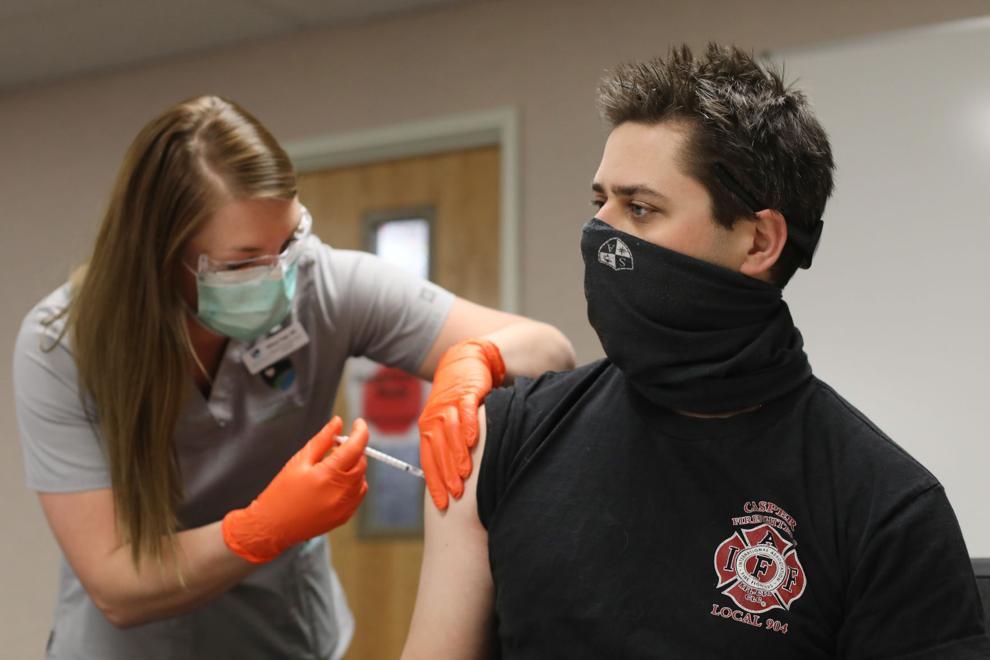 COVID-19 Vaccine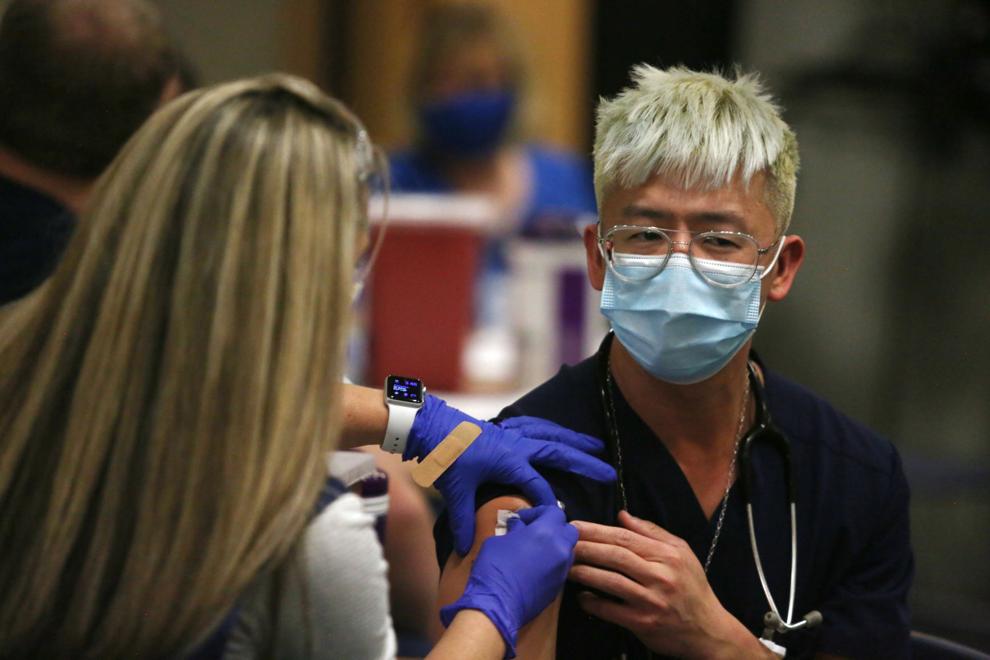 COVID-19 Vaccine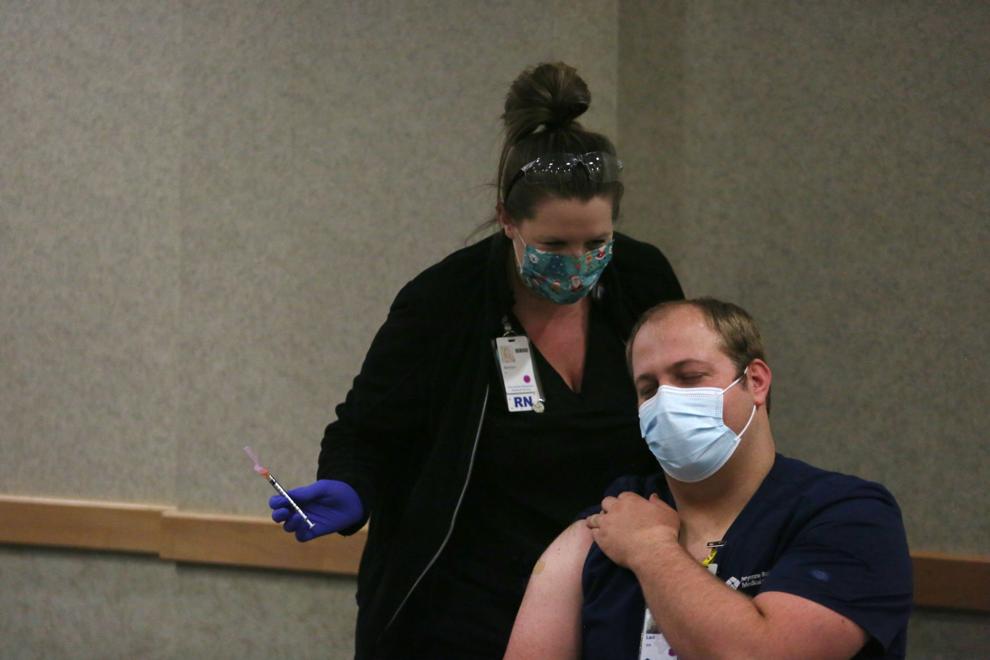 COVID-19 Vaccine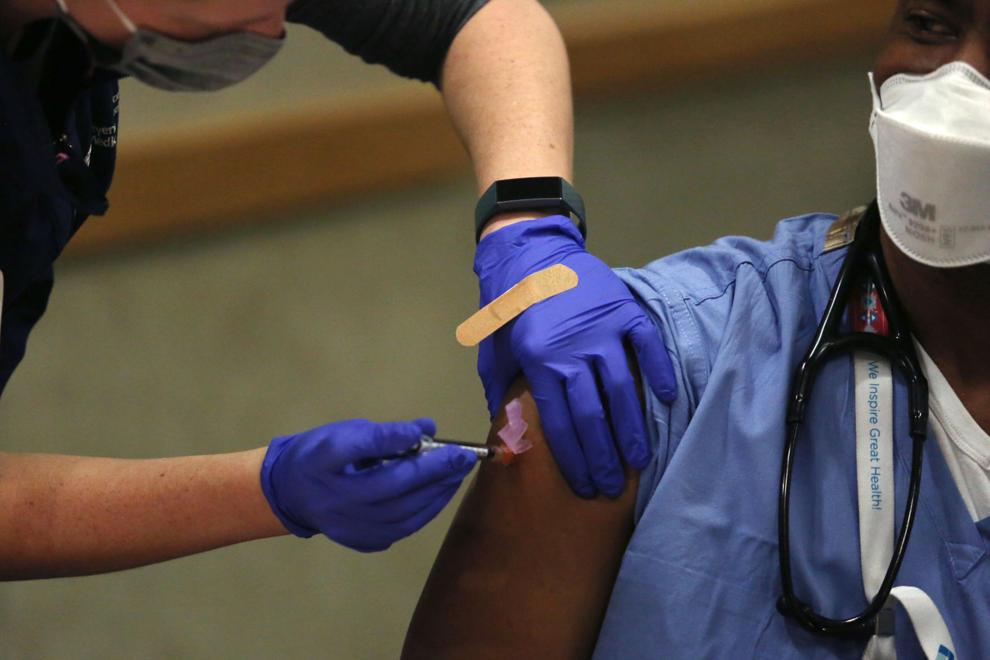 COVID-19 Vaccine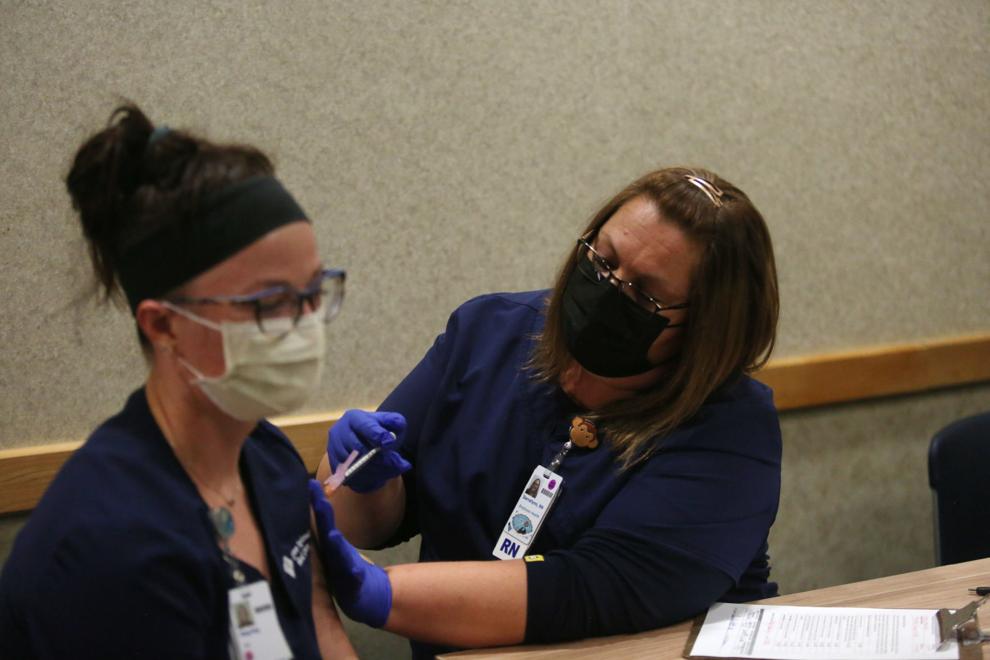 COVID-19 Vaccine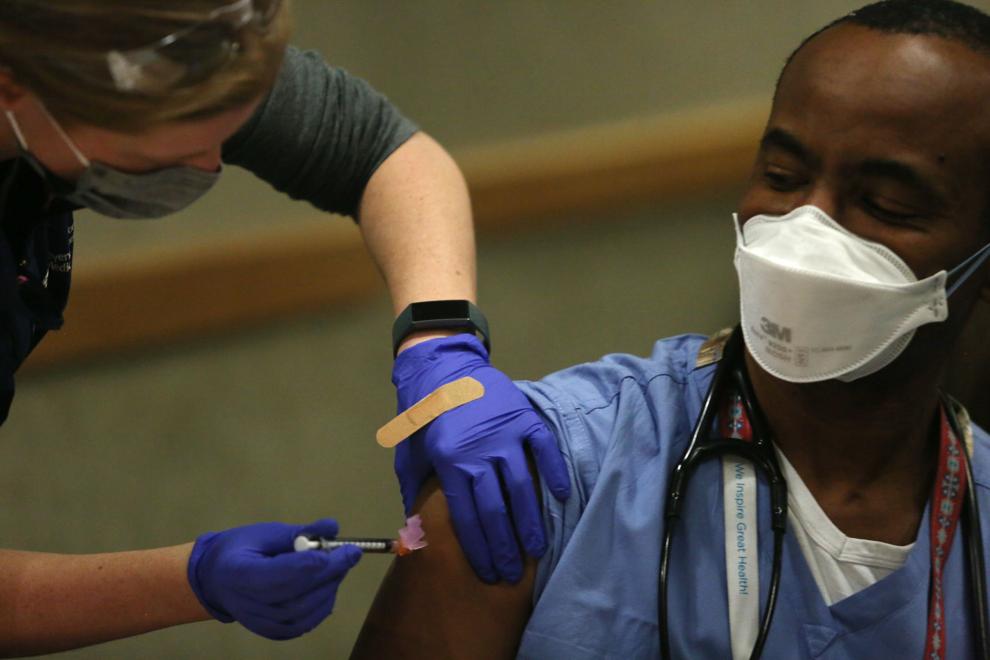 Follow health and education reporter Morgan Hughes on Twitter @m0rgan_hughes