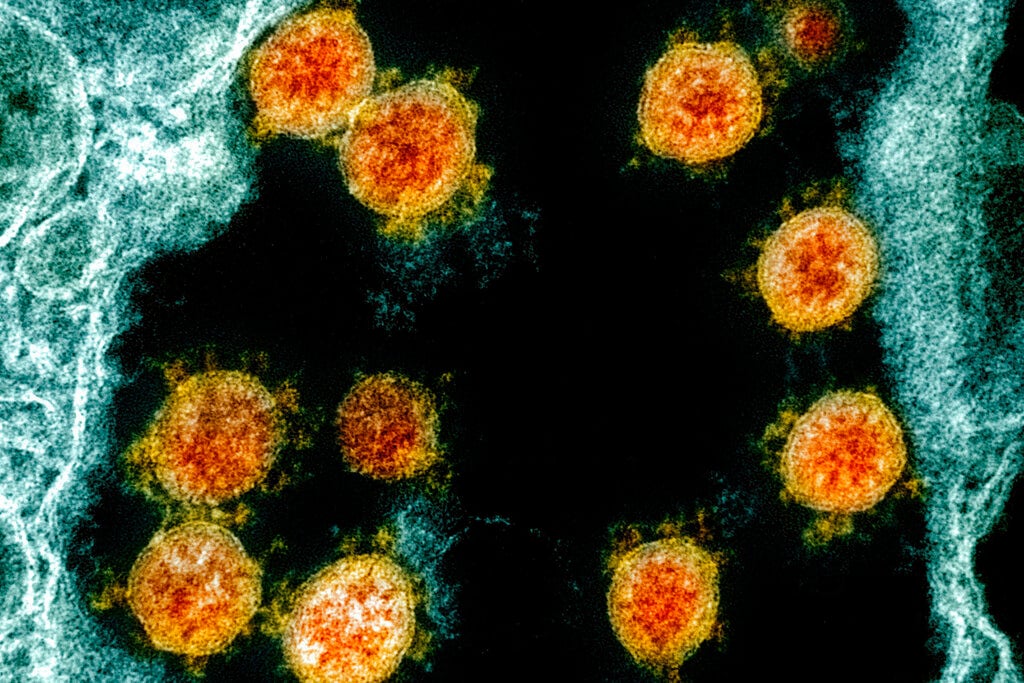 Another nine Wyomingites have died after contracting COVID-19, the Wyoming Department of Health announced Tuesday.
With the latest deaths, there have now been 671 coronavirus-caused deaths in Wyoming since the pandemic arrived here in March.
The latest deaths include four people from Natrona County and one each from Big Horn, Converse, Fremont, Goshen and Laramie counties, the health department reported.
Three of the latest people to die had been hospitalized prior to their death. Six had been residents of a long-term care facility.
Eight of the nine had health conditions that put them at higher risk of serious illness due to COVID-19.
The nine deaths were the fewest announced in a day that new deaths were reported since the state announced seven on Dec. 15. Even then, however, 23 deaths were announced two days later. Since Jan. 26, the Wyoming Department of Health has announced new deaths in one-week increments (each Tuesday).
Before Tuesday, the state's 10-day average in deaths announced had dipped to its lowest point (1.5 per day) since October. In February, 66 deaths have been announced; 158 were announced last month, 223 in December and 128 in November.
All 23 of the state's counties have reported multiple virus deaths: Natrona (131), Laramie (106), Fremont (82), Campbell (57), Sweetwater (34), Big Horn (30), Sheridan (27), Park (26), Washakie (26), Goshen (23), Carbon (21), Converse (17), Uinta (12), Albany (11), Crook (11), Lincoln (11), Platte (11), Johnson (nine), Teton (nine), Sublette (seven), Weston (five), Hot Springs (three) and Niobrara (two).
The state does not include a death in its COVID-19 count unless the virus is listed on the patient's death certificate as either the cause of death or a contributing factor. There is often a lag between when deaths occur and when deaths are reported because of the time it takes for death certificates to be processed.
As cases soared through November, more than half of Wyoming's counties implemented face mask mandates. The state followed, imposing a mask requirement in early December. COVID-19 cases plummeted after those orders went into effect and hospital capacity has fallen to pre-surge levels. Gordon has said White House metrics on county-level transmission would determine whether a county could be exempted from the mask order, which Niobrara and Weston counties have been so far.
The state's existing mask mandate is scheduled to expire Sunday.