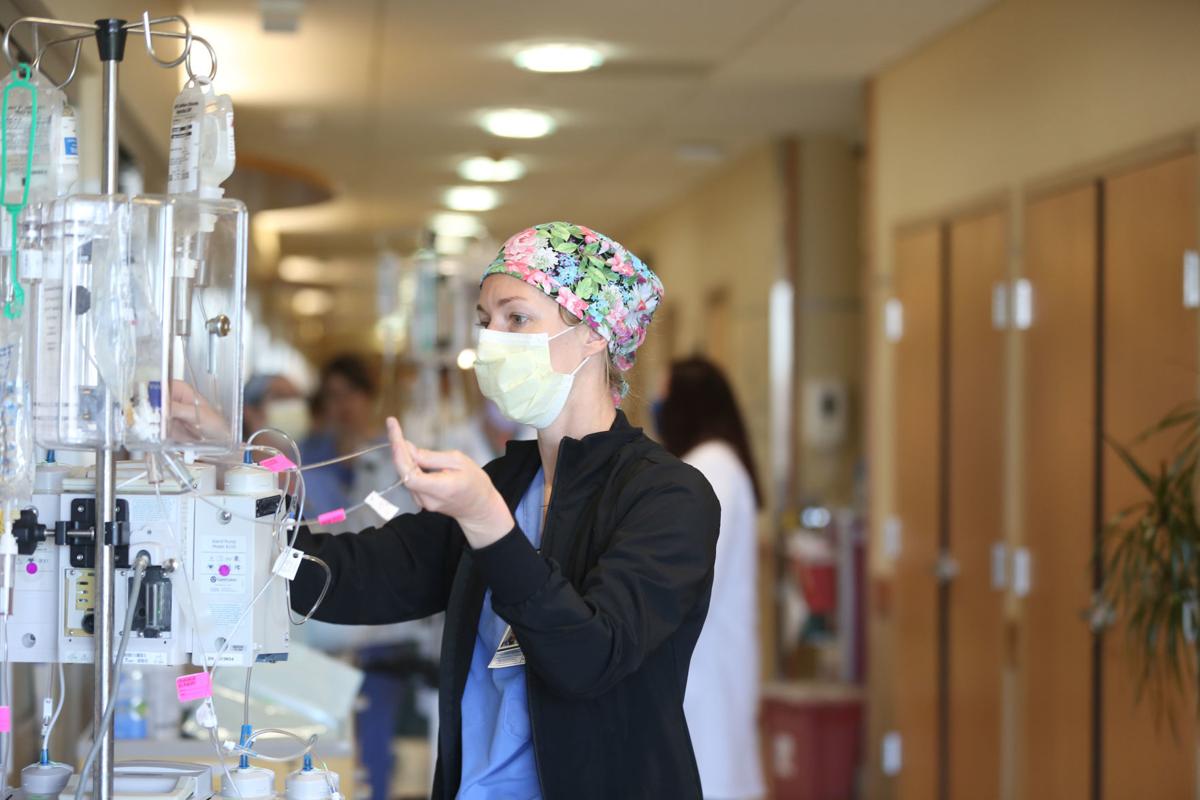 The situation surrounding the coronavirus outbreak continues to develop quickly. To keep you up to speed, the Star-Tribune will update this page with the latest news regarding coronavirus in Wyoming.
The numbers:
Active cases: 6,623 (7,709 including probable cases)
Hospitalized patients: 239 (not yet updated from Tuesday)
Deaths: 230 (15 announced this week, 15 announced this month) 
Total cases: 34,507 (29,966 confirmed, 4,541 probable)
Total recoveries: 26,568 (23,113 confirmed, 3,455 probable)
Latest updates:
How many ICU beds are open?
8:30 a.m. 
Hospitalizations of COVID-19 patients in Wyoming remains very high. On Tuesday, there were 234 -- the third highest mark since the pandemic began. 
What about ICU beds in particular? There were 124 ICU beds in Wyoming as of Wednesday, according to figures kept by the Wyoming Department of Health. Of those, 47 were open. And the number of available beds has been gradually falling this autumn. On Nov. 1, for example, 71 beds were open.
Two of 19 ICU beds were available at Wyoming Medical Center, the state's largest hospital. Campbell County Memorial Hospital had no available beds, according to the health department figures. Hospitals in Rawlins and Lander each had one open ICU bed.
Latest stories
Feeling sick? Here are some local resources.
Have a question about coronavirus that you want answered? Send us an email at editors@trib.com.
Wyoming is now fourth in the nation both in cases per capita and COVID-19 deaths per capita over the past week, according to New York Times data. I believe that's the highest we've ever ranked in either category.

— Brandon Foster (@BFoster91) November 11, 2020