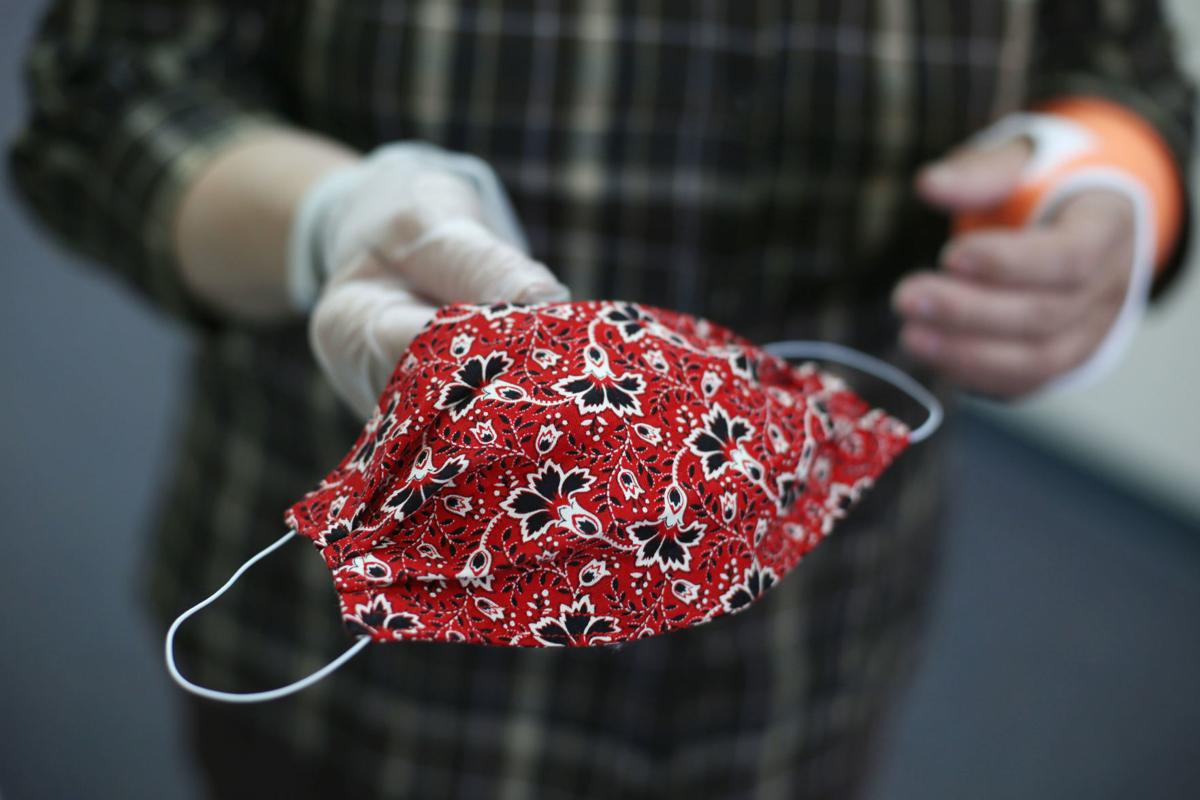 The situation surrounding the coronavirus outbreak continues to develop quickly. To keep you up to speed, the Star-Tribune will update this page with the latest news regarding coronavirus in Wyoming.
The numbers:
Total cases: 25,275 (21,750 confirmed, 3,525 probable)
Active cases: 9,769 (11,368 including probable cases)
Deaths: 155 (11 announced Tuesday)
Fully recovered patients: 13,752 (11,826 confirmed, 1,926 probable)
Hospitalizations: 210 (up six from Tuesday)
Latest updates:
White House official discusses COVID-19 vaccine progress, skepticism in Wyoming
11:03 a.m.
A safe and effective coronavirus vaccine could be ready to distribute to the masses next year, White House Deputy Chief of Staff Dr. John Fleming told the Star-Tribune on Thursday, adding that "there's absolutely no scientific or factual reason" for the public to be skeptical about its use.
The Wyoming public has grown more wary of a potential vaccine, if Wyoming Survey and Analysis Center polling is any indication. 
Wyoming now third in country in recent cases per capita
9:31 a.m.
According to New York Times data, Wyoming has had the third most COVID-19 cases per 100,000 residents over the past week. The state had previously trailed North Dakota, South Dakota and Iowa but now is only behind the Dakotas.
For much of the pandemic, Wyoming had ranked near the bottom of the states both in total cases and cases per capita. But during its ongoing surge, which began in mid-September, the state has inched up the Times' list, sitting at fourth for much of the past week.
In the past seven days, North Dakota has reported 184.8 new cases per 100,000 residents, South Dakota has reported 161.1 new cases per 100,000 residents, and Wyoming has reported 145.7 new cases per 100,000 residents.
Wyoming is 10th nationally in deaths per 100,000 residents (0.7) over the past week.
The Times incorporates probable cases in its numbers where they exist. The data often lags about a day behind Wyoming's daily updates, which come at 3 p.m. on weekdays and 9 a.m. on weekends.
Law enforcement resistance to enforcing mask orders
9:01 a.m.
A majority of Wyoming counties now have mask mandates. But a handful of law enforcement agencies in those counties announced recently they will not be enforcing the new rules.
Chief Mike Kahre said he believes face coverings coverings are one of the safest ways to prevent COVID-19's spread, but that wearing them is a personal choice. At the same time, he said his offers would wear masks and enforce trespassing laws if someone ignores a business owner's request to wear a mask or leave.
"I do not believe this will be an issue for our Kemmerer residents," he wrote. "I have faith in all of you to do the right thing. It is going to take all of us as a community to slow the spread of this virus."
Similarly, Afton Police Chief Jason Romberg wrote to his citizens that it was not his agency's role to make sure that people comply with a mask mandate. Like Kahre, he said his officers would wear masks, and he asked people to respect the wishes of business owners who want masks to be worn in their stores.
Sweetwater County Sheriff John Grossnickle also issued a statement saying his agency would not cite or arrest anyone who fails to follow the orders. His agency believes the mandate is not enforceable given some of the exemptions in the order, including one that exempts people with certain medical conditions from wearing masks. The order does not require them to provide any documentation to that effect.
"So, from a practical or logistical standpoint, how are our deputies to determine whether someone is willfully failing to abide by the order, or if they have a condition that prevents them from wearing a mask, since they are not required to provide any documentation or explanation proving they can't wear a mask?" the agency's spokesman wrote in a follow up to a Star-Tribune inquiry. 
The department's own deputies are abiding by the mask mandate while on duty and in uniform, according to the spokesman. And they will enforce trespassing laws if someone refuses in a private business to put on a mask or leave.
Northern Wyoming community colleges to go virtual
8:44 a.m.
The three campuses within the Northern Wyoming Community College District will move to virtual learning and remote operations starting Nov. 30, the first day back after the Thanksgiving break, the district announced Thursday morning. That includes Sheridan College, Gillette College and Sheridan College in Johnson County.
The colleges are the latest in Wyoming to move to virtual classes amid a surge in new cases of COVID-19.
"While the situation is fluid and changing rapidly, these measures are intended to limit students and employees traveling and then returning to campus as much as possible," said district President Dr. Walt Tribley. "We know students want to remain on-campus, but we must do everything we can to do our part to limit the spread of COVID-19 in our communities."
The fall semester ends Dec. 10. Campuses will operate remotely through Dec. 21 before closing for winter break.
Latest stories
Feeling sick? Here are some local resources.
Have a question about coronavirus that you want answered? Send us an email at editors@trib.com.
Wyoming is now fourth in the nation both in cases per capita and COVID-19 deaths per capita over the past week, according to New York Times data. I believe that's the highest we've ever ranked in either category.

— Brandon Foster (@BFoster91) November 11, 2020
Concerned about COVID-19?
Sign up now to get the most recent coronavirus headlines and other important local and national news sent to your email inbox daily.