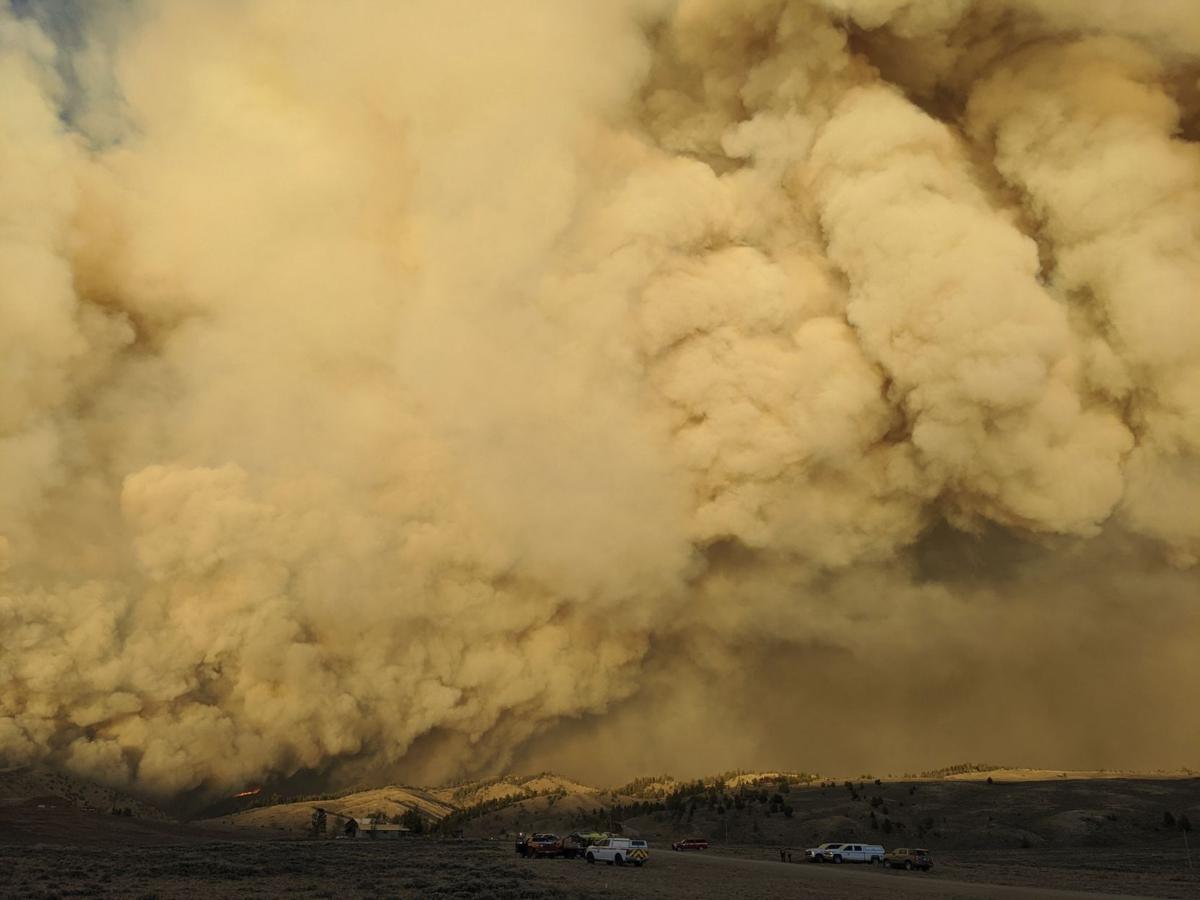 For the second consecutive day, crews managed to contain more of the Mullen Fire. But higher winds stoked the blaze and served notice that one of the largest wildfires in recent Wyoming memory is a long way from extinguished.
"I think today is a good reminder for all of us that we are in no way out of the woods on this fire," said Russ Bacon, the forest supervisor of the Medicine Bow-Routt national forests. "We really need a significant weather change to really change the dynamic of the fire."
As of Sunday evening, the wildfire was 14% contained as more than 1,000 firefighters and other personnel worked to subdue the blaze. New measurements put the wildfire, which ignited Sept. 17 in the Medicine Bow National Forest, at 147,000 acres.
Stronger winds on Sunday made for a more active fire, said Deon Steinle, operations section chief trainee for the fire operation. In a virtual briefing, he noted growth in the northern and eastern sides of the fire.
There was some good news: There were no concerns on the fire's western flank, he said.
The Mullen Fire poses a number of challenges for the crews and aircraft who have been working it for more than two weeks. It's burning in rugged terrain and has plenty of fuel thanks to beetle-killed trees in the area.
Weather conditions have also contributed to the fire's growth. Crews have contended with strong winds, high temperatures and low humidity.
Multiple communities in both Wyoming and Colorado have been evacuated at times due to the fire, which has also prompted the closure of a large section of forest.
The fire left Laramie, which sits less than 40 miles to the east, in a haze of smoke and ash on Sunday evening, limiting visibility in the area. Last week, the prevailing winds had pushed the smoke plume southward into Colorado.
The fire itself burned into northern Colorado last week, running four to six miles in a single day.
To date, authorities have identified 29 homes and 31 outbuildings in Wyoming that have been destroyed by the fire.
Be the first to know
Get local news delivered to your inbox!