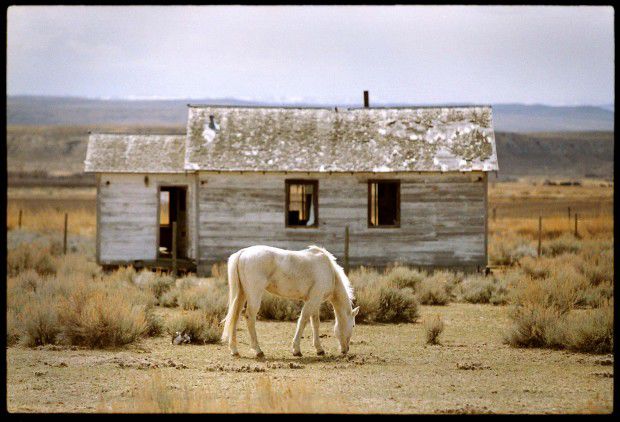 Instead of vehicles on some Fremont County roads Saturday, motorists might find horses clogging the shoulders.
The horses, their riders and those walking or driving alongside them will be participating in a suicide awareness ride on the Wind River Reservation.
The event — which will take place on the last day of National Suicide Prevention Week — is part of a larger effort by some on Wind River to use horses to reduce suicide, especially among young people, while making Indigenous youth proud and aware of their culture and history.
The ride was inspired by rides like those remembering the Battle of Little Bighorn, said Elk Sage, the Northern Arapaho Tribe's Suicide Prevention Coordinator and co-sponsor of the ride. In that battle, Lakota, Northern Cheyenne and Arapaho tribes defeated U.S. troops led by George Custer in 1876.
"We've been on these rides before," he said. "We've seen how these rides can be very therapeutic."
Young Indigenous people between 18 and 34 die by suicide at rates especially higher than other population groups, according to the CDC. And it's also the leading cause of death for American Indian and Alaskan Native girls between 10 and 14 years old.
Since 2014, Sage has helped lead the Horse Culture Program on the Wind River Reservation. The program teaches participants about the importance of horses to Indigenous nations like the Northern Arapaho and Eastern Shoshone while instilling confidence and a sense of identity in them as a way to prevent suicide and substance abuse.
When horses arrived in North America, many tribes, including the Northern Arapaho and Eastern Shoshone, recognized their usefulness. The tribes adopted them and they became essential to their way of life, allowing the nations to live more nomadically to pursue buffalo and other big game throughout the region.
Elk said he's seen participants, especially young ones, go from shy to confident riders who don't need to be led by another person. In addition to teaching riding skills, the classes focus on teamwork, self-expression and stress relief.
"Culture is prevention," he said. "By reconnecting the youth to that horse, we help reconnect, develop this culture, this bond, that was taken away from us. It helps instill this identity in the youth, who they are."
Learning about your culture can be an effective tool to prevent suicide or improve mental health, said Tauna Groomsmith, a prevention specialist and Fremont County Prevention program manager. Fremont County Prevention helped organize Saturday's ride.
"Connecting to one's culture … it's huge," she said. "It helps build identity and helps show others where they come from and the value of that culture."
Saturday's ride will start in Pavillion after breakfast and prayer, ending in Ethete for tacos. Participants will also stop during the ride for snacks and water.
Elk said a ride like Saturday's can be "a real humbling experience" because the focus is putting the needs of the horses and supporting other riders before one's self.
Groomsmith said she can't recall a similar event involving a horse ride in the county, calling it an "in-your-face" way to raise awareness. Hopefully, she said, curious motorists stop to ask participants why they're riding and learn a little bit more about suicide prevention.
More open discussion of mental health and suicide is important to eliminating the stigma of the topic and building community support of one another, she added.
"Being a community is how we can tackle the problem," Groomsmith said.
Follow reporter Chris Aadland on Twitter @cjaadland
Be the first to know
Get local news delivered to your inbox!