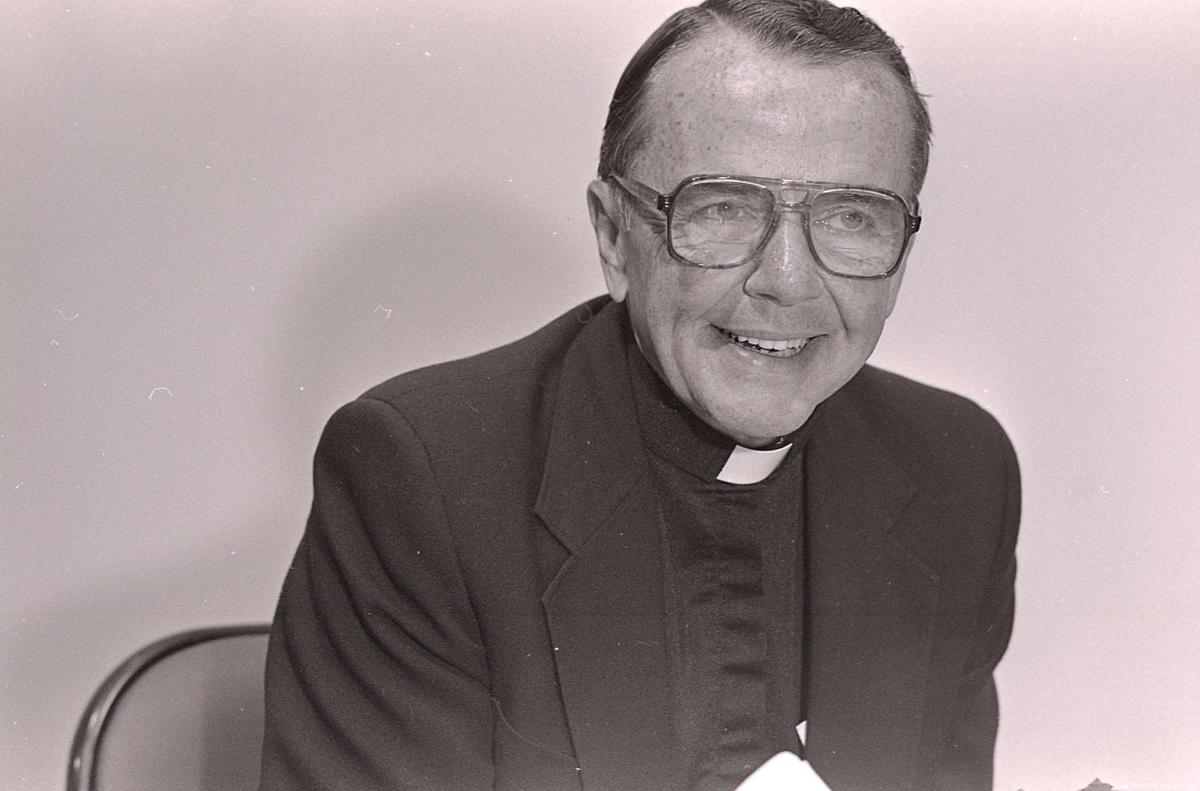 Joseph Hart became a priest in 1955, and over his 46-year career in Kansas City and Wyoming, he developed a reputation for ingratiating himself with families in his flock, especially brothers.
Hart would walk into the Hunter family's Kansas City home without ringing the doorbell. They never locked their doors — the whole neighborhood was like that. Hart, who in the late '50s was just starting out as a priest, was like family to the Hunters; his photo hung in the living room. Mrs. Hunter worked in the cafeteria of Guardian Angels, Hart's first parish. Darrel, her son, worked at the church after school and over the summer.
John's father died when he was young. His brother did housework around the Kansas City rectory where Hart lived in the 1960s, when Hart worked at the attached Catholic school. John remembers all the soda Hart had, so much that John would sneak Pepsi to his friends. His mother had Hart over for dinner, happy to have an adult male presence in the lives of her seven children.
The church gave Martin's mother a job at a Cheyenne elementary school, one of three jobs she worked after his father abandoned the family. The church gave them food, and Martin and his brother did chores for Hart, who arrived in Wyoming in the mid-1970s to become bishop, the highest-ranking Catholic in the state. As such, he commanded significant authority and respect from the tens of thousands of Catholics in Wyoming.
Martin would walk home with $10 in his pocket after mowing the bishop's lawn. Hart's home was like "Disneyland," Martin said, stocked with soda and candy.
"You just felt so great being able to go there," Martin said.
But all three men — John and Martin are pseudonyms, Darrell Hunter is not — say Hart's actions weren't altruistic.
Hart, the men say, groomed each of them and their families. They say he sexually abused them or their brothers on trips, during the sacrament of confession and in the church buildings where the boys did Hart's housework. He gave some of them alcohol, asked about their sex lives or showed them pornography, they recalled. He told them no one would believe them. He told John he wouldn't see his father in Heaven if he told anyone.
"There's a pattern from Guardian Angels to St. Regis, from Missouri to Wyoming," said John, referring to two Kansas City parishes where Hart worked in the 1950s and '60s. "He'll take high-risk kids, kids without dads or maybe dad's an alcoholic — I don't know, but he seemed to prey on the less fortunate."
"He completely victimized the families he was in," said Rebecca Randles, a Kansas City attorney who began investigating Hart in 2001. She has represented several of his victims in lawsuits against the church.
Some of three men's stories, which allege abuse by Hart that dates back to the early 1960s, have been known to church authorities since at least the 1990s. The men and their families say they been called liars, told that their stories weren't credible, accused of seeking a payday, ostracized from Catholic friends. They describe the aftershocks and re-victimization that came from the failures of law enforcement, prosecutors and, most of all, the Catholic church. They describe caustic conversations with church lawyers and investigators. They feared their parents would lose jobs, that no one would believe them, that they would run afoul of God.
The men say the institutional failings continued into this summer, when Martin said the Natrona County District Attorney's Office told him Hart would not face criminal prosecution in an investigation launched in April 2018. The situation has grown muddled since: The Natrona County prosecutors who were apparently set to drop the case have since said they're taking another look, after their office, Cheyenne police said, apparently misread documents at the foundation of the investigation.
Martin is one of the six people whose allegations against Hart have been substantiated by the Catholic Diocese in Cheyenne. As part of legal settlements in Kansas City, John, one of Darrel Hunter's brothers and other victims' accounts have also been substantiated. (Darrel Hunter's other brother died before the lawsuit.) After the initial decision not to charge Hart was announced, the bishops in Cheyenne and Kansas City both released statements saying they continued to believe the victims' accounts.
Hart, who is now retired and living in a diocese-owned home in Cheyenne, has consistently denied any wrongdoing. He has never been charged with a crime, nor has he been removed from the priesthood, though the diocese barred him from publicly celebrating Mass in 2015. His attorney, Tom Jubin, had previously accused the Cheyenne diocese of "engaging in a smear campaign." In response to a detailed list of allegations described in this article, Jubin said Hart was "in poor health and failing," and he reiterated Hart's decades-long, "steadfast" denial of any sexual misconduct.
Asked if the more than a dozen men who've come forward over the past 30 years to allege Hart abused them were all lying or had misremembered events, Jubin said that when litigation begins, "claims and allegations can become self-perpetuating" and it becomes "impossible to know" what happened.
"They may not be factually accurate at all," he said. "This feeding off of each other and creating this climate is a real difficulty."
Hart's alleged abuse and the failings of institutions to respond to it have affected the men for decades. Their personal relationships have struggled. John battled drug use. Martin had a "lifelong" distrust of authority and struggled with bosses. Both men are still in counseling, decades later. Neither expressed confidence in the criminal justice system. All of them said the abuse and the church's response to it changed their religious beliefs.
"To think this whole time, I thought God was watching," Martin said. "Where the f— is God if this is happening? Did my dad leave because I was a bad kid, and is all of this happening because I deserve it?"
Below are the men's stories as told to the Star-Tribune.
In 1959, Darrel was picking up trash in church buildings when Hart told him to leave the trash can and come with him. The priest asked Darrel, who was not quite a teenager, what he knew about sex, Darrel said.
Darrel grew up in a household with five sisters and two brothers; he knew very little, he told the priest. Hart then demonstrated, using hand motions, the mechanics. At some point, his hand drifted to Darrel's thigh, Darrel said.
Then a worshiper entered the church and Hart "jumped like a cat," Darrel recalled. Darrel's two brothers, both of whom have since died, said Hart abused them. Hart has denied all of these accusations.
"I can remember he got very nervous, and then all of a sudden this big oak door on the back of the church slammed shut," Darrel said. A worshiper had entered the church to light a candle. "He jumped like a cat and I jumped like a cat, and I think at that point, everything changed.
"I was pretty much convinced that I had done something wrong," he continued. "And that somehow or another, he was a priest. He was Jesus Christ's representative on Earth, so he couldn't have been wrong. So I had to be."
Darrel's two brothers both had their own stories to tell about the friendly priest who their mother treated like family. While both men are now dead, Darrel relayed the allegations — which have been detailed in news reports dating back more than 20 years — to the Star-Tribune. Michael, who was 16 months younger than Darrel, later told his brother that Hart had walked into their home when their parents were having a party. In a backroom, where Michael had been watching television, Hart began to wrestle with him and eventually groped him. Mike pushed him away.
Hart went even further with Kevin, their youngest brother, Darrel said. He took the boy with him on a vacation — "my mother was just honored that Father Hart would take her son on a vacation with him" — and got Kevin drunk, then sexually abused him. Hart also took Kevin on trips to a lake house allegedly frequented by Hart and other Kansas City clergymen. The clerics, including Hart, were all later the subjects of several lawsuits in Missouri tied to allegations of priest abuse.
Kevin's life would spiral into drug use. Unaware of what had happened, Kevin's sister asked Hart to speak with Kevin after their mother died — Hart delivered the eulogy. Hart, Darrel said, told Kevin that no one would believe him.
Kevin told his family what Hart had done to him.
"You guys don't get it,'" Kevin told them, "Hart was the one that did this to me."
***
John said Hart first touched him at Hart's diocese-provided duplex in Kansas City in the early 1970s. John's brother had worked at the rectory for Hart. It was fun to hang out there: You could "drink all the coke or pop that you wanted," John said.
"They had another area, it was like a study, a bunch of books," he said. "He knew I loved archaeology. All of a sudden all these archaeology book started popping up. The tickling started. Then, he started trying to put his hand down my pants. I fought him off. Finally, one time, he just got the best of me."
John ran out of the room, undressed. At school the next day, he said Hart caught him coming out of the boy's bathroom.
"He grabs me, throws me up against the wall, smacks me up against the head," John said. "He says, 'Look here, you're known as a bad kid. Nobody's going to believe you if you tell.' My dad had passed away when I was 6. 'If you tell anybody, you won't see your dad again because you'll go to hell.' It f—ed with my head so much, it was pitiful."
Hart showed him pornography, asked about his sex life and twice flew him out to Wyoming, where, John said, he abused him in a hotel room after giving him alcohol.
"How do you say no to a bishop?" John said.
***
Martin said he was abused by Hart at the bishop's home in Cheyenne, after the cleric took him into his bedroom for confession in 1977. Hart would later abuse him on trips outside of Cheyenne, he said.
"As a kid, you just end up looking around at all the adults thinking, 'What the f— is going on?'" Martin said. "Why is nobody taking care of me?"
"Because I kept thinking, 'Why didn't I say no?'" he continued. "I knew why I didn't say no — because I didn't want my mom to lose her job and everything that the church was giving us. You still put up with it, so you're responsible, you know?"
He didn't tell anyone what happened until he told his therapist, decades after, who told him he wasn't to blame. It was the first time, he said, he'd thought that he wasn't responsible for what happened to him.
***
The men and their families lived with their stories for years. Darrel said one of his brothers told their mother about the abuse in the 1980s, when she was still working for the church, and that they fought and his mother sobbed.
"By the time we got into the '90s, I kept waiting for Hart to call because of the relationship with the family," Darrel said. "I kept waiting for him to call us and say, 'Look guys, this didn't happen, we need to talk, we need to get together and clear the air.' And that call has never come. And it's not coming because it happened."
Darrel's family finally came forward after Darrel says they saw Hart, who was the bishop in Cheyenne at the time, with a young boy at Hart's mother's birthday party in the 1990s. When the family asked to talk to someone from the Diocese of Kansas City-St. Joseph, they were greeted with a church official and two lawyers. The lawyers asked what they wanted.
"We felt like what we had experienced so far was significant and that after lots of thought we thought we probably should — I think I looked at the vicar (general) and said, 'I think that our feeling is you will know what to do with this information and you will do the right thing,'" Darrel said. "That was our hope. And he said, 'Oh, OK, thank you.' One of the lawyers said, 'But you're not asking for money?'"
John, who said Hart had not only abused him but had beaten him and left him bleeding in school hallways, said he came forward in the early 1990s because he was sick of the denials. He, too, went directly to the church, rather than to an attorney or the media. A lawyer for the Kansas City diocese called him and told him they would buy him a truck and pay for some counseling.
"Their attorney, he called me and said, 'We're going to give you this truck, but I think you're a f—ing liar,'" John remembered.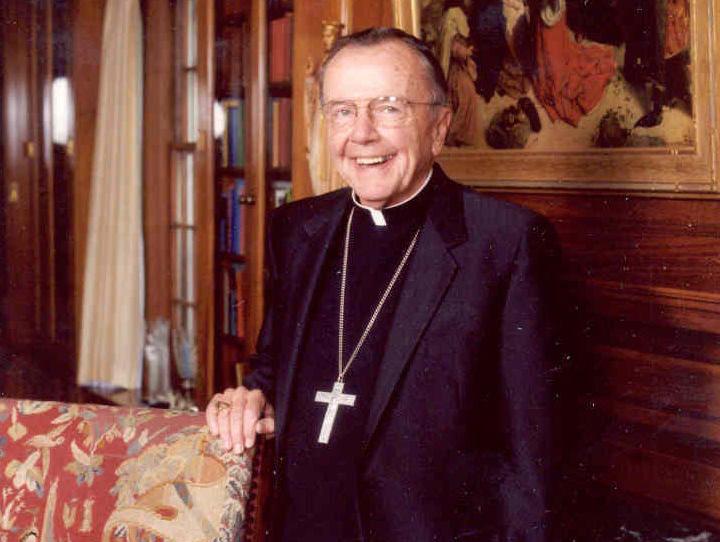 Randles, the attorney who handled priest abuse cases, said the diocese was "utterly refusing" to deal with victims back then. Essentially, she said, they would offer $750 worth of counseling. She and others said the church spent more defending the lawsuits than in the settlements they would later pay to victims. Martin accused the church of trying to wear out victims in civil court.
After he joined a lawsuit against Hart, John said he faced criticism on Facebook from friends he'd known in high school. Darrel said his family became pariahs after their allegations became public knowledge.
"We had friends of our parents after this came out in 2002 who wouldn't speak to us," he said. "They thought we were horrible."
The Hunters, Darrel said, were told by the church and its lawyers that Hart wasn't considered a threat to anyone anymore. While still bishop, he was sent away in the 1990s to a treatment center in Arizona for alcohol use, a trip that Kansas City diocese officials said included Hart being cleared as no longer a threat.
Martin came forward in 2001 and 2002, after he heard what had happened to the Hunters. He said he had no intention of coming forward for his own sake, but to lend credence to the Hunters' story.
"I found out about the Hunter boy, and that story was so parallel to mine, and nobody was believing him," he said of Kevin Hunter. "(My sister) called me and said, 'Can you believe this?' I said, 'Well, that happened to me.'
"We're not lying. We're not coming forward to pull a scam on the church, for crying out loud," he continued. He said that the church's first reaction was to fight and deny: "And then once I stepped into the breach, it was game on."
Martin's case was different because he alleged he was abused in Wyoming, not in Kansas City. Wyoming has no statute of limitations, so Hart could face criminal prosecution here. In 2002, Martin spoke with Cheyenne police and described the abuse. But the investigator, a police lieutenant named Jeff Schulz, "was antagonistic from the word 'go,'" according to Martin. He criticized gaps in Martin's memory and, Martin said, treated him like he was at fault.
Eventually, Martin gave up and stopped responding to Schulz, who has previously declined to comment to the Star-Tribune and did not return a message seeking comment last week. Soon after, then-Natrona County District Attorney Kevin Meenan cleared Hart and announced that the allegations were baseless. Jubin, Hart's lawyer, pointed to Schulz's report — which includes Martin saying that Hart had never touched him — as evidence that Martin's story has changed. Martin said that Hart had indeed touched him but that he gave up on describing the full breadth of the alleged abuse to Schulz because of how Schulz treated the allegation.
Randles, the Kansas City attorney, said she never thought the '02 investigation would go anywhere. Still, Meenan's announcement was "devastating" to victims.
"Kevin Meenan was extremely aggressive," she said. Meenan, who would later be temporarily disbarred and convicted in an unrelated forgery and identity theft case, has not responded to repeated requests for comment from the Star-Tribune over the past two years. "No one had faced any kind of criminal liability for anything. So no, we didn't think there was a chance in the world that there would be any kind of thing to come out of it."
Through the first 15 years of this century, victims began filing lawsuits against the Kansas City diocese, which Randles said continued to fight the allegations. Eventually, the diocese settled with at least 10 men who said Hart abused them.
Martin, John and Darrel — who were represented by Randles or had a family member represented by her — all said the litigation wasn't about money.
"These men, they wore out waiting for this," Martin said. "They didn't need the money. They just needed somebody to believe them. For the church to say they were wrong — that was horrific."
***
After the 2002 police investigation fell apart, nothing much followed it in Wyoming. The Kansas City diocese settled lawsuits with a number of men who alleged abuse by Hart and other Missouri priests. David Ricken, who became the Cheyenne bishop after Hart retired in 2001, took no known action against Hart. He's now the bishop in Green Bay. Asked why he didn't initiate any investigation into Hart or if he regretted his handling of the situation, Ricken said in a statement that he wished "to recognize the victims for coming forward to tell their stories. My continued prayer is that the healing love of Jesus will be felt by all those who have been affected."
Ricken was succeeded as bishop in Cheyenne by Paul Etienne, who in 2010 asked the Vatican to investigate Hart. Current Cheyenne Bishop Steven Biegler told the Star-Tribune that Etienne had reviewed Hart's file and had made "numerous requests through family members for a personal visit with" Martin. Martin's sister says that while she spoke with Etienne several years ago, the meeting wasn't about talking with Martin and that it felt like more of the same: a sympathetic conversation without commitment.
The Vatican investigation Etienne recommended went nowhere. Etienne eventually restricted Hart's ability to publicly celebrate sacraments in 2015.
Before he left Cheyenne to become the archbishop in Seattle, he briefed his replacement, Biegler, on the allegations against Hart.
Biegler moved quickly. In late 2017, he initiated an independent investigation into Hart, focusing on the 2002 inquiry. He flew out to meet Martin, who lives out of state now. Sitting at Martin's kitchen table, Biegler told him he believed him.
"It has been a fight, tooth and nail, to be believed, to be supported," Martin said. "The first person in my whole life to do it is Bishop Biegler. What he does, what he is doing seems so heroic, when at the end of the day, he's just doing a good job at his job. It's not heroic; it's what should be done. But in the face of the opposition that he's up against, it is heroic."
By April 2018, Biegler alerted the Cheyenne Police Department, which opened its own investigation. In July 2018, Biegler announced publicly that the allegations made by Martin and another man were credible and substantiated. He described the 2002 police investigation as "flawed"; asked what made it flawed, the diocese said that Martin was credible and his story was evidence enough that Hart had abused him.
Since Martin and the other man came forward, four other men have come forward to say Hart abused them in Wyoming, according to the Diocese of Cheyenne. Hart has continued to deny all allegations against him.
Through 2018 and the first two-thirds of 2019, the Cheyenne police investigation stretched on. Darrel spoke with detectives. So did John, for 45 minutes in late 2019. He said he couldn't remember certain details, like physical descriptions of Hart's body or the hotel Hart allegedly took him to. He said he thought the interview went well but that he hasn't heard from police since. Biegler said the diocese "cooperated fully" with the police investigation.
"On numerous occasions, Bishop Steven, the chancellor, and diocesan legal counsel have communicated with the CPD and the District Attorney's Offices in Cheyenne or Casper," Biegler wrote.
Finally, in August 2019, the police announced they were recommending charges against Hart and another man, who has yet to be identified. The case normally would've been handled by Laramie County District Attorney Leigh Anne Manlove. But because of a conflict of interest, she turned it over to Dan Itzen, the top prosecutor in Natrona County. It bore a striking resemblance to the 2002 investigation: handled by Cheyenne police, turned over to a Casper district attorney.
Again the months dragged by. Martin grew frustrated. He had come forward again, and if the case wasn't going anywhere, he wished somebody would just tell him.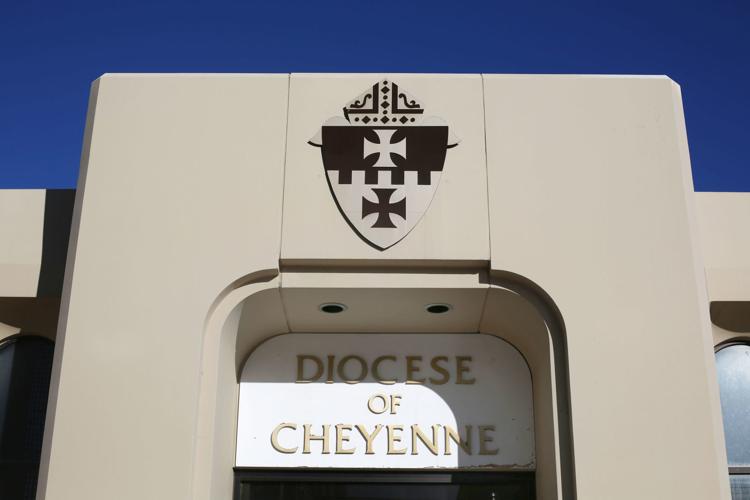 "Just let me know that I'm accurate, that you're sorry, that you believe me but that's all I'm gonna get," he said. "Because I can live with that, I actually can. But I can't live with you guys failing me again."
Then, earlier this month, Martin's phone rang on a Friday night. Earlier that evening, the Star-Tribune had quoted Martin's relative, who had criticized prosecutors. A victim's advocate from the Natrona County District Attorney's Office left him a voicemail, asking him to call her back. He finally connected with her the following Tuesday. She told him Hart wouldn't be charged, Martin said. He was shocked, but, at the same time, not surprised. He had come to expect institutions to fail.
"There's not going to be a single person to blame," he said. "It's just that everybody didn't do what they were supposed to do. Everybody was the weakest link, and the chain never held its own weight."
"They're failing again, that's the thing that's so (awful)," he continued. "Failing again. They failed in the '70s, they failed in 2002, they failed in 2019."
Since Martin received that call, the case has become complicated. Cheyenne police believed the case was strong and for months didn't know why it wasn't moving forward. After Itzen's office signaled that the case was closed, police wanted an explanation. Prosecutors and investigators spoke June 19 and discovered that, somehow, communication had broken down and Itzen's office had misunderstood the police documents describing the allegations, according to police.
A Cheyenne police spokesman said then that Itzen would reconvene with others in his office and would again meet with police. It's unclear if and when that meeting will happen; the spokesman declined to comment Monday, saying only that the case was active. Itzen has not responded to repeated messages seeking comment.
But for the men close to it, it's continued limbo, neither open nor closed.
Randles, the Kansas City attorney, said she thought the case was "on a platter" for prosecutors. Her clients had made themselves available to talk; Darrel, Martin and John had all told their stories. She said when she first heard from a reporter that Itzen wouldn't be pressing charges, "expletives" ran through her mind.
"Every time they were failed in an institutional way, it was huge, when they were children," she said. "So to have that trauma revisited on them time and time again, it doesn't allow for healing, ever. It just reinforces all of the bad things that trauma causes."
None of the men are holding their breath on the criminal investigation.
"If they don't do anything, I'm not going to be shocked," Darrel said. "I let myself be built up to this false expectation that Wyoming was going to do something."
***
For all three men, the initial trauma is decades old. But the lingering effects, coupled with the repeated failed attempts to hold Hart accountable for what they've described as a lengthy pattern of abuse, have reverberated through the years, through their families and through their lives.
Martin struggled throughout his life with holding down jobs and relationships. He didn't trust anyone to look out for him, and he didn't trust anyone to not take advantage of him or manipulate him. To this day, he doesn't know how to swim — "a primal revulsion to swimming" — that he says comes from abuse by Hart. He's wrestled with his belief in God.
"In the moments that I was in the most despair, in the depths of post-traumatic stress and losing faith in everything, where someone else might've been able to find some solace in prayer or their conception of God, I did not," he said. "I did not have that to turn to, which is fine, I didn't have a dad to turn to, either. ... But the idea — the notion of God was poisoned for me at very formative years.
"That's some kind of loss."
John struggled with drug use. After the alleged abuse, he was promiscuous, trying to prove to himself and others that he wasn't gay. He had panic attacks until he was 37 years old and just recently started a nine-month PTSD counseling regimen.
"I had panic attacks until the day my mom died," he said. "When she passed away, I stopped having panic attacks because I knew there was a heaven and she'd be there and, being her son, I'd see her there."
"He used the guise of the Catholic church," John said of Hart. "If you're Catholic, do it this way. 'We do no harm.' Oh really? They do a lot of harm."
Darrel's brother, Kevin, who said Hart abused him on trips, spiraled into drug abuse. He later died of AIDS. His other brother, Mike, died from heart disease, which Darrel attributes to the stress related to the abuse and combating it years later. Kevin died before his accounts could be substantiated by the church.
Darrel's belief in God and in organized religion was affected, too. He's found spirituality again, but the way the church handled abusers "sealed the deal as far as how I felt about them."
None of the men were enthusiastic about Hart being imprisoned. He's old — he'll be 89 in September — and the repeated stumbles of the criminal investigations haven't given them confidence he'll ever see the inside of a jail cell. Jubin, Hart's attorney, said his client was on oxygen and had heart disease. He recently survived a surgery to repair a broken hip.
The men all want him defrocked, stripped of his title and membership in the priesthood. They want the church to reckon with its role in their victimization. They want Hart removed from the diocese-owned house he's lived in for 20 years. They want the public to know that their stories are real, that they're not part of an elaborate scam, that they just wanted to be heard and believed. They want the institutions that failed them to be better for the next victims.
"I don't think this is a story about a bad man doing a bad thing to a kid, as much as it is a story that the institution sent that bad man and enabled him and protected him," Martin said. "And then the police failed. That to me is the story."
Be the first to know
Get local news delivered to your inbox!