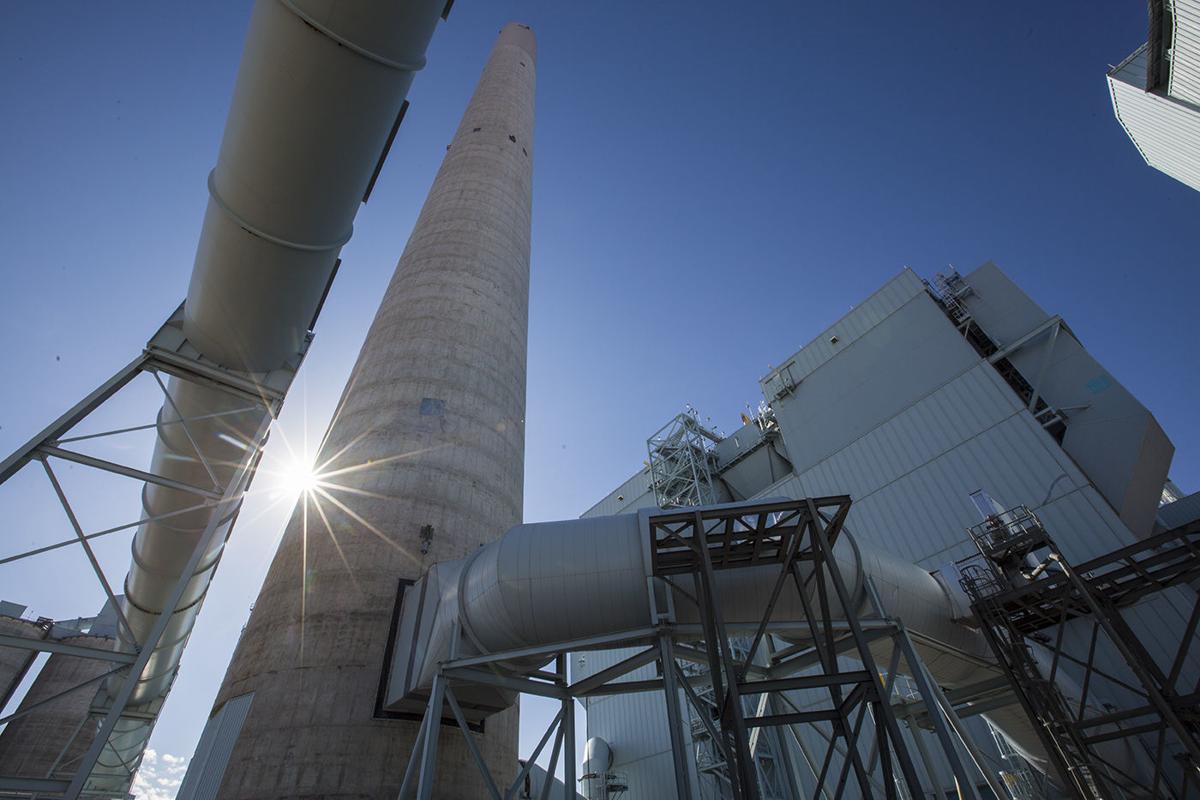 GILLETTE — The Integrated Test Center at the Dry Fork Station power plant north of Gillette will host a first-of-its-kind carbon-focused business incubator, Gov. Mark Gordon announced Thursday morning.
Carbontech Labs, an initiative of the nonprofit Carbon180 group (formerly the Center for Carbon Removal), provides support to companies that demonstrate scalable projects for turning carbon into valuable products.
More than just research, Carbontech Labs is looking for a way to launch private carbon-related industries, said Jason Begger, executive director for the Wyoming Infrastructure Authority, which manages the ITC. The partnership is an extension of an agreement the entities forged in October 2017.
"At that time, we told them that if you are able to find $1 million in funding, we'll pitch in $250,000 to get this thing started," Begger said.
While much of the work at the ITC is focused on carbon capture and reuse research, Begger said the goal of Carbon180 is to use the facility more as an incubator or launchpad for new carbon-related products or uses.
"Eventually, what we're trying to do is find the cream of the crop (of ideas) and we'll have space for them at the ITC when it's all said and done," he said, adding the partnership seems to make sense. "We've got the physical asset in the ITC, they've got the intellectual and financial capital."
That the group raised $1 million in seed money also sets a good precedent that the state of Wyoming isn't going to pay companies to use the ITC for their research and development, Begger said.
"Wyoming shouldn't have to put up all the money on these things," he said. "It's appropriate to be a partner, but others have to do their parts as well. If the private sector isn't willing to put any skin in the game, are we doing the right thing?"
Gordon opened the Wyoming Infrastructure Authority's two-day Spring Energy Conference on Thursday in Jackson Hole.
Along with working with initiatives like Carbontech Labs, Wyoming also needs to "do a better job" of diversifying within the energy sector with renewables.
"It's very important Wyoming play an important role in developing those technologies and we have the regulatory climate and statutory framework to not only be an energy solution for the future, but a climate change and carbon negative solution for the future."
A large part of that effort is finding ways to capture and use carbon waste from all industries, not just power generation, said Matt Lucas, associate director for Carbontech Labs.
Carbontech's mission is "about recycling carbon waste in all its forms," he said. "We want businesses that can operate today. Our mission is to help realize the new carbon economy, and that's one that sequesters more carbon that it emits."
To find and encourage those efforts, Carbon180 "can only do that with the right partners, and those partners include the state of Wyoming."
Starting Monday, Carbontech Labs will begin accepting applications to help develop technologies, Begger said. That effort also will include "scouring" Wyoming to identify opportunity for Cowboy State initiatives.
"We've recognized you don't just swing the door open (at the ITC) and you have 20 projects waiting in the parking lot," he said. The incubator has potential "to really showcase the facility and what it is and what it could be."
Since the Wyoming Legislature appropriated $15 million to build the Integrated Test Center, the state already has identified close to an additional $30 million worth of investment in and around its research that has been created, Begger explained.
Gordon said that as Wyoming continues to push being a leader in carbon capture and reuse research and development, it needs to do the same for renewables in the state. However, he cautioned about a "headlong rush to push renewables as the solution" to climate change.
"Clearly, renewables are going to have a role to play, but the dynamic that has on our traditional grid structure is something we have to be cognitive of," the governor said.
Gordon added it would be "shortsighted" to overlook the potential for renewables while remaking Wyoming's carbon-based economy.
Be the first to know
Get local news delivered to your inbox!